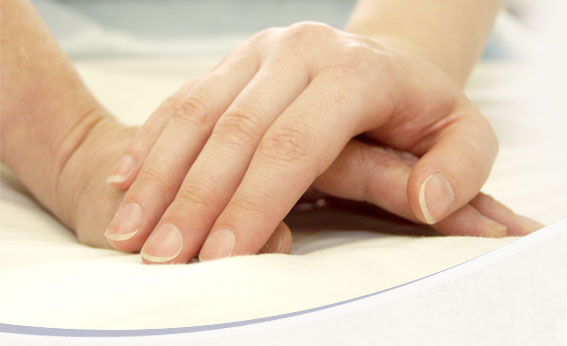 Contributing Writer Articles 2014-2015 Archive
SDCRI's 2015, Year in Review, by Dr. Daniel Vicario, posted on December 31st, 2015
The Benefits of Gentle Yoga for Cancer Patients, by Justine Shelton,
posted on October 1st, 2015
The Feldenkrais Method®: Improving Function Through Awareness, by Anita Noone,
posted on September 1st, 2015
How Does Acupuncture Benefit People with Cancer?, by John Chang,
posted on August 1st, 2015
The Benefits of Mindful Meditation During & After Cancer Treatment, by Erin Graves,
posted on July 1st, 2015
Unlocking the Mysteries of Oncology Massage, by Teri Polley-Michea,
posted on June 1st, 2015
Exercise and Cancer Survivors, by Deborah Pomeranz,
posted on May 5th, 2015
Sound Healing, by Janice Motley, posted on April 2nd, 2015
What Is Healing, by Shamini Jain, posted March 1st, 2015
Energetic Bodywork and Reiki, by Todd Sargeant, posted February 7th, 2015
PhotoPainting, by Alessandra Colfi, posted on December 18th, 2014
---
SDCRI's 2015, Year in Review
by Daniel Vicario, M.D.
The San Diego Cancer Research Institute, a nonprofit organization created in the year 2000 by Drs. Mark Adler and Daniel Vicario, is composed of two divisions: Genomic Oncology directed by Dr. Mark J. Adler, and Integrative Oncology, directed by Dr. Vicario. The Integrative program started offering free complementary services in 1995 thanks to the generosity of several successful practitioners of the different healing arts who offered their time and skills as volunteers servicing the community of cancer patients. This program started at the San Diego Cancer Center in Vista and Encinitas with the intention of offering cancer patients the option of experiencing complementary healing modalities that were proven to improve patients' quality of life. It was open to all cancer patients in the San Diego community. This program was extremely successful, offering services to over 150 cancer patients every month with an average of 100 visits per week. At one point there were over 50 active volunteers. During its last ten years, the program's coordinator was Mary Hollander, RN. Without Mary's support and guidance we could not have reached everything the program was able to accomplish. Unfortunately, for the several reasons mentioned in previous news articles on this web site, the SDCRI's free integrative services facility in Encinitas had to close in December 2014.
The good news is that the San Diego Cancer Research Institute remains active in its mission of education, collaboration and research. Since the closing of the free integrative services facility in Encinitas, SDCRI has continued its education and research collaborative efforts with several other institutions and has remained an active web-based resource. The Integrative program team will continue to update the webpage with news, Integrative and Genomic Research updates, Nutrition and Oncology updates, Dr. Paul Brenner's videos, the latest info on the Hope Made Visible Project, educational programs, videos and more. Mary Hollander and Juli Shelton continue to help with SDCRI's Integrative program and update the website on a regular basis. SDCRI will continue to expand in 2016 with its online nutrition program: Reality Based Nutrition with Mary Hollander RN, Dr. Paul Brenner's Blog, SDCRI's integrative oncology projects, collaborative research, educational videos, etc.
Dr. Dan Vicario, SDCRI's Medical Director and Director of Integrative Oncology, is collaborating in various broad based Integrative Research projects. He is working with several scientists, health practitioners, educators, researchers, professionals, nonprofit Institutes and academic institutions to continue to expand research in the importance of embracing proven integrative healing modalities to support cancer patients. Research projects include the fields of nutrition, exercise, yoga, mind body practices, massage, psychoneuroimmunology, acupuncture, biofield therapies, art therapy, aromatherapy, and others.
Dr. Vicario is also collaborating with practitioners, professionals and researchers in naturopathic medicine, homeopathic medicine, and ancient healing traditions like Ayurveda, Chinese medicine, and Indigenous medicine.
Current SDCRI's collaborations include:
-U.C. San Diego Cancer Services
-UCSD Center for Integrative Medicine (CIM): http://cim.ucsd.edu/
-UCSD Center of Excellence for Research and Training in Integrative Health (CERTIH)http://fmph.ucsd.edu/integrative-health/coe/index.html
-Chopra Center and Chopra Foundation: https://www.choprafoundation.org/
-Consciousness and Healing Initiative (CHI): http://www.chi.is/
-Guarneri Integrative Health
-Miraglo Foundation: http://www.miraglofoundation.org/
-Scripps Center for Integrative Medicine
-University of California, San Francisco (UCSF)
-Institute Of Noetic Sciences (IONS): http://www.noetic.org/
-Resolution Care: Dr. Michael Fratkin and Team: http://www.resolutioncare.com
At a recent SDCRI board meeting, Dr. Vicario also gave the following updates:
Research protocol collaboration between SDCRI, UCSD, Chopra Foundation, UCSF: "I-CAN": Initiative for Cancer Survivorship Approached Naturally. For this research project, patients who are breast cancer survivors will attend the "Perfect Health" healing program at the Chopra Center in La Costa resort. Several markers of healing and quality of life will be measured before and after the 6 day retreat. The UCSD IRB has already approved this research protocol.
The San Diego Cancer Research Institute, Dr. Dan Vicario and SDCRI's Integrative Program have partnered with the "Consciousness and Healing Initiative (CHI)" to support its purpose, projects, research and service. CHI is an international collaborative accelerator of scientists, health practitioners, innovators, educators, researchers, professionals, artists, individuals and nonprofit institutions who share CHI's vision. For details on the "Consciousness and Healing Initiative (CHI)" please go to this link: http://www.chi.is
At this time, SDCRI offers CHI "in kind" administrative support and is also its fiscal sponsor until CHI becomes its own separate nonprofit entity.
SDCRI continues collaborating with UCSD Center of Excellence for Research and Training in Integrative Health (CERTIH) and Center for Integrative Medicine.
Paul Brenner, M.D. continues with his educational videos and working on research in Epigenetics.
Alessandra Colfi, Ph.D., continues to expand the International Hope Made Visible™ (HMV) project: creating and sharing artful flags among cancer patients, survivors, families/friends, and caregivers. This project has created over 1,000 flags, from all over the USA, Canada, Colombia, Argentina, Guatemala, Ghana, France, Germany, The Netherlands, Italy, and Australia. These flags have been sent for exposition to Europe and throughout our community for display in several venues. Hope Made Visible™ has also collaborated with Habitat for Humanity's Veterans
Vicario was invited to be a speaker, with two other UCSD Faculty Professors, at the University of Chile's International Conference in Integrative Medicine, which took place in Santiago, Chile, from August 17 to 19th, 2015.
The SDCRI Integrative Volunteers met again at the annual "SDCRI Integrative Medicine Volunteer Appreciation Dinner" which took place on October 9th, 2015. They were again thanked and reminded of how grateful SDCRI and the community are for their outstanding care and service. It was a very productive meeting and the volunteers continue to express their gratitude for the experience they had working with cancer patients over the last decade.
Vicario continues to be a Faculty speaker at the Chopra center educational program "Journey into Healing", which takes place twice a year.
SDCRI has organized collaborative meetings between Dr. Ralph Greenspan, co-creator of the "Brain Initiative", Dr. Paul Mills from UCSD CERTIH and Dr. Paul Brenner.
SDCRI has obtained two trademarks: "San Diego Cancer Research Institute" and "Hope Made Visible". SDCRI is working on obtaining the third trademark: "The Promise of Research, The Science of Healing".
SDCRI website has added the PowerPoint slides from Dr. Vicario's Integrative Oncology Presentation at UCSD Center of Excellence for Research and Training in Integrative Health (CERTIH) on November 10, 2015.
The Integrative program volunteers and the San Diego community continued to be an integral part of SDCRI's continued growth in 2015. Dr. Vicario and the SDCRI board remain deeply grateful for all this support.
---
The Benefits of Gentle Yoga for Cancer Patients
By Justine Shelton
My name is Justine Shelton and it has been my honor to teach gentle Yoga to cancer patients since 2006…and boy, have I learned a lot along the way! I am a Certified Yoga Therapist and my education did help prepare me to work with this population, but I have to say that most of my learning has been from the students themselves. There are now many studies supporting the benefits of Yoga and stress reduction for cancer patients. What I want to convey here is the benefits shared with me by my students – for that is who truly matters!
I believe the greatest gift of Yoga for cancer patients is the benefit of stress reduction and calming the nervous system. Stress is a huge factor in 90% of disease. Teaching patients ways to relieve stress is a huge skill to help them in their RECOVERY.
One of the things I first tell people when I am asked about the benefits of Yoga for cancer patients is the benefit of self empowerment. My perception is that when a cancer diagnosis is given, the world of that patient flips upside down. There are now treatment plans, scans, surgeries, chemo….the list goes on. Many people report feeling a sense of loss of control. For me, Yoga helps give them tools to take their healing and state of mind into their own hands. To not just turn their health over to someone, but to become part of the team and an active advocate for themselves. Even if for only a couple hours a week they have a chance to just be with themselves and to be with others who can truly relate to what they are going through – that is huge! As the 'teacher' I could say I understand what they are going through….that is not true – I have empathy, sure – but I have not walked in their shoes. The other students there have and they SO appreciate each other. That is when I learn the most, listening to them share with each other.
The other important factor in healing from cancer is the benefit of community. We have the time we are together in class – a bit of a respite from the outside world (and isn't that a huge gift?!), a time to focus on their body and breath, a chance to speak with other patients and share information and tidbits about doctors, treatments, etc. However, I try to make sure they go away each week with what I call 'Yoga Snacks' – small things they can do to take care of themselves at home by resting and calming their nervous system; breathing practices they can do in the doctor's office or scan machine to abate anxiety; tools to help them fall asleep; guided meditations to aid the healing process.
Gentle Yoga gets the body moving in a safe and supported way. There is a constant reminder to breathe – slowly, gently and deeply – helping to oxygenate the tissues in the body and assist in detoxification. Careful attention is given to moving all the joints of the body – my feeling is that joints are like roundabouts, where the 'traffic' of the body could get congested – movement aids in circulation throughout the body, keeping the body from getting stagnant.
My classes have people participating from all stages of treatment, some coming to Yoga for the first time. This is a place of no judgment – come how you are, go at your own pace, enjoy spending time focusing on your body, mind and Spirit. Rest is encouraged, not 'pushing' through something painful. A reminder to listen to their own body, to go at their own pace…..and to have FUN! (OK, I'll admit it, some students think I should do stand up! But, in my opinion, laughter heals!)
I believe Yoga can help one make peace with their body. Some cancer patients are angry at their body for what it is doing. When I was asked to start running the cancer Recovery program at Yoga Vista Studio in 2009, I thought long and hard about how I bring my classes out of the final relaxation pose. I always finished with a moment of silence, palms pressed together at their heart center, and would say – 'Bow to yourself. Honor the effort of your practice. Honor this beautiful body that serves you so well. And honor the light inside each one of us.' What gave me pause was the line 'Honor this body that serves you so well.' I decided to keep saying it. And sure enough, a couple years in a student commented on it (after she got to know me quite well!) She said the first time she heard me say it she thought 'Who is this b*#*h?! And what is she talking about?' But she shared with me that it caused her to think about it and what she came up with was her body was not the enemy, it was actually fighting quite hard for her, there were just some rogue cells getting out of hand. She thanked me for sparking a new perspective. (And we had a good laugh!)
I encourage my students to practice a 20 minute savasana (focused, supine relaxation) EVERY day if they can! I remind them that they are worth the time it takes to slow down, relax and focus on themselves and their well being. In this role, Yoga teachers are their advocate. We all have trouble treating ourselves to self care. I remind them it is NOT selfish to take time out for themselves, their bodies, their Spirits and their emotional well being. My goal is to help them love themselves more than they ever thought they could!
---
The Feldenkrais Method®: Improving Function Through Awareness
By Anita Noone
One of my long-standing clients, let's call her Ann, was diagnosed with breast cancer She explained her situation to me after class one day and told me she might not make it to class because of her treatment schedule. She disappeared for a while and I thought of her often, wondering how she was doing. Finally, after a few months, she showed up at class with a big smile on her face. She was clearly happy to be back.
The class Ann attended was held at a community center on Monday evenings. People arrived in ones and twos, some of them straight from work. We laid mats on the floor and set up a low, padded table for a participant who couldn't easily lay on the floor. At the appointed hour, I began: "Stand, and sense how that is – what muscles are working hard as you stand? Sense your feet and where the weight is in them; are your knees bent or straight? What are you doing with your shoulders? Where are your eyes looking?" I glanced around the room, pacing my questions so everyone had time to notice. Some people had closed their eyes. There was a shift in the room, from being outwardly oriented – thinking about the room and other people – to an inward orientation of each person attending to his or herself.
I continued to direct attention to internal sensations, as people laid down on their mats and made themselves comfortable. For 50 minutes, I suggested small, slow, gentle movements. The movements began very simply and became more complex. People experimented with different ways to do the movements easily. All through the lesson, I directed attention – to the eyes, to the breath, to places that weren't moving – or were they? Most eyes were closed now, as people alternately focused on everything that was happening inside and then completely let go and rested.
As the lesson came to a close, the students again came to their feet and walked around, sensing the differences in themselves from the lesson. Ann was still smiling, but her face was softer now, and there was a look of wonder in her expression. We made eye-contact, and she volunteered, "What a relief! I feel like all my parts are connected again!"
I teach the Feldenkrais Method of Movement Education®, and what Ann experienced that evening was a common, practical result of the work we do. All people move in accordance with the image they have of themselves in their brains, an image that they are largely unconscious of. Some areas of the body are very well represented in your brain – your lips, tongue, and genitals, for instance. And for everyone, there are areas that are less clear, like the back of the lower leg. You could think of this self-image as a mind map, a map that can always be improved and refined.
When you are ill or injured, the image you have of yourself changes and affects the way you move. You may move less or differently because of pain, fear, or anxiety. Unfortunately, these patterns of limited, protective movement may persist, even when you could comfortably move much more.
When Ann came to class, she brought a self-image formed by a cancer diagnosis and treatment. There had been various insults to her body and psyche, as well as a sense of having been objectified as a "patient," a lab result, a pathology. During the Feldenkrais Awareness Through Movement® lesson, lying on a padded mat, in a dimly lit room, Ann was provided with the opportunity to discover how she felt and what she could do well and comfortably. The Awareness Through Movement lessons (there are over 1000 of them) are designed to be experienced without any time pressure, goals, or expectations. Ann's willingness to observe herself and to rest during the lesson increased her awareness of how she was and what movements were easy to do.
Dr. Moshe Feldenkrais, creator of the Feldenkrais Method said, "The body reflects the attitudes of the mind. Improve the function of the body and you must improve the state of the mind. The movements are nothing….What I'm after isn't flexible bodies, but flexible brains. What I'm after is to restore each person to his human dignity."
Dr. Feldenkrais was a physicist, judo expert, mechanical engineer, and educator, born at the beginning of the last century. The Feldenkrais Method uses gentle movement and directed attention to improve human functioning. Feldenkrais understood that the improvement of physical functioning is not necessarily an end in itself. Improvement is based on a broader functional awareness, which is often the gateway to a more generalized enhancement of physical functioning.
The feeling of connectedness and ease that Ann experienced at the end of the Feldenkrais lesson is just one example of the many improvements that this learning and awareness practice can provide. Anyone can do this work, which makes it especially valuable for those who cannot currently exercise.
---
How Does Acupuncture Benefit People with Cancer?
By John Chang, Licensed Acupuncturist
When I ask my patients about the benefits they receive from acupuncture treatments, their answers can be very surprising. Typically, patients will mention the many known benefits that have been supported by scientific research and have been recognized by institutions such as the National Institutes for Health and the World Health Organization. People being treated for cancer often express relief from treatment-related side effects such as pain, nausea and vomiting, fatigue, hot flashes, insomnia, and anxiety, just to name a few. In this age of the internet, we often begin our investigations by searching credible sources online, such as those I've listed below, and discover the many validated benefits of acupuncture for people with cancer.
When I ask my patients about the benefits of acupuncture, I also get responses that are, to my delight, much less expected. These particular responses will point to something beyond what medicine typically provides. These responses often begin with an inquisitive stare as the person digs deep inside and reflects on what really keeps them coming back to acupuncture. They know that their bodies feel better, but there's something more. They know they feel less stress, and their minds are relaxed. Something inside of them feels a deeper sense of peace. They also get a sense that it's not just the treatment, but there's an appreciation of the experience of coming into the clinic, being greeted by caring people, and enjoying a time of healing.
What I've heard many times from my patients is that acupuncture is healing on so many levels, and often a person can't really describe what that means. "It's just healing," they say, and perhaps for the first time, they've come to understand what healing really feels like. When I listen to that person answer in that manner, I know that I've given them the best care that I can. It means that I've reached the many different levels of that person, which are often overlooked by our medical system. I've helped that whole person, and as a holistic healer, I know that I've done my job.
Acupuncturists are trained as holistic physicians. When we interact with a patient, we not only query into the state of that person's body, but we will also ask them, "How are you doing?" on the many levels that make up who they are. We recognize that a person's body, mind, and spirit are beautifully interwoven into a unique whole. We also seek healing for that person in the context of their environment and psychosocial landscape.
A good holistic practitioner will partner with you and respect your individual needs. This creates a relationship that is at the center of the healing experience. An acupuncture treatment epitomizes this relationship, because acupuncture is not simply the insertion of needles into the body. It is true that the insertion of needles has a profound effect on the nervous system and works systemically to heal the body on a deep physiological level. For the holistic acupuncturist, these benefits are only just the beginning.
For an acupuncturist, each insertion of a needle is more than just a medical intervention. There is a blessing imparted through that needle that captures the relationship between the acupuncturist and the patient, even if they've never met before. This relationship will be based on things like grace, acceptance, and love. This allows healing to take place in that instance. When a patient begins to understand this, they receive true healing, and this becomes the greatest benefit that acupuncture has to offer.
This benefit can also be expanded throughout a patient's entire cancer treatment. This happens when all of the members of a medical team work together. A holistic acupuncturist who is experienced in serving cancer patients will work in close cooperation with all of these healers, including oncologists, nurses, dietitians, social workers, and patient navigators. This will ensure safety and create the maximum healing effect for that person.
All of the top cancer centers in the United States, including the MD Anderson Cancer Center and the Memorial Sloan Kettering Cancer Center, encourage integrative, holistic, and team-based approaches to cancer care. Your acupuncturist may have received training from these centers or may work directly with your hospital. It is important for people with cancer to seek health care professionals who have had extensive experience and training in oncology care, and who work in a team environment in order to optimize your healing experience.
When I ask people going through cancer treatment what benefits they receive from their care, I know that each person has walked their own unique, individual journey. Yet, universally we all seek healing on a deep level that reaches every aspect of our lives. Acupuncture is one of many healing modalities that is based on holistic principles, and it provides that care exceptionally well.
Resources
Mayo Foundation for Medical Education and Research [Internet]. Acupuncture; [updated 2015 Feb 21; cited 2015 Aug 1]. Retrieved from: http://www.mayoclinic.org/tests-procedures/acupuncture/basics/definition/prc-20020778
MD Anderson Cancer Center [Internet], Acupuncture; [cited 2015 Aug 1]. Retrieved from: http://www.mdanderson.org/patient-and-cancer-information/care-centers-and-clinics/specialty-and-treatment-centers/integrative-medicine-center/acupuncture.html
Memorial Sloan Kettering Cancer Center [Internet], Integrative Medicine; [cited 2015 Aug 1]. Retrieved from: https://www.mskcc.org/cancer-care/treatments/symptom-management/integrative-medicine
National Cancer Institute [Internet], Acupuncture (PDQ®); [updated 2015 June 18; cited 2015 Aug 1]. Retrieved from: http://www.cancer.gov/about-cancer/treatment/cam/patient/acupuncture-pdq
National Center for Complementary and Integrative Health [Internet], Acupuncture: What you need to know; [updated 2014 Nov; cited 2015 Aug 1]. Retrieved from: https://nccih.nih.gov/health/acupuncture/introduction
World Health Organization (2002). Acupuncture review and analysis of reports on controlled clinical trials. Geneva, CH: World Health Organization. Retrieved from: http://www.who.int/iris/handle/10665/42414
---
The Benefits of Mindful Meditation During and After Cancer Treatment
By Erin Graves, MSW, ACSW #60986
Your individual journey with cancer is unique, yet you may share the common experience of stress during the stages of diagnosis, treatment, recovery and remission. Beyond traditional medical treatment from your oncologist, is the healing self-care practice of mindful meditation. Mindful mediation is an effective way to reduce stress, enhance coping with treatment side effects and improve overall quality of life by cultivating inner awareness of mind, body and spirit.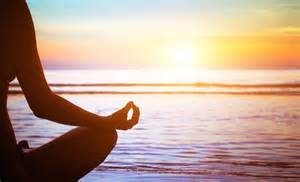 You have likely heard of meditation and mindfulness, or perhaps you have tried meditation before but didn't stick with it. Meditation has been practiced by various cultures around the world for thousands of years. Even though the origin of meditation was spiritual in nature, a spiritual approach is not necessary for meditation to be effective. Meditation is an individual practice that is complimentary with any existing belief system.
One popular form of meditation in the west is "Mindfulness Based Stress Reduction" or MBSR. MBSR was developed in the late 1970s by Dr. Jon Kabat-Zinn at the University of Massachusetts Medical School, as a way of integrating Buddhist philosophy and meditation with Western psychology. Since then, extensive research has been done on the effectiveness of mindfulness on stress, depression, anxiety, obsessive compulsive disorder, substance abuse, pain and chronic illness among patients and caregivers.
A recent literature review from the Journal of the American Medical Association has shown that in as little as 2.5 hours per week, the benefits of a regular meditation practice on depression are equally effective as taking an antidepressant. In addition, a study on Mindfulness Based Cancer Recovery found that with regular mindfulness meditation, patients in active treatment felt more energy, improved mental clarity and improvement in sleep.
In order to understand the impact of meditation, it is helpful to understand the body's "Fight/Flight" stress response. The "Fight/Flight" response includes increased heart rate, blood pressure and stress hormones, shallow breathing and decreased immunity. The surge of hormones released during the "Fight/Flight" response is designed to be adaptive to a perceived threat and return to baseline when the threat goes away. Unfortunately, for many of us in our modern, busy world, the stress response remains activated, which may lead to chronic stress and illness over time. Regular meditation practice helps normalize the physiological effects of the "Fight/Flight" response.
There are many ways to begin a meditation practice. You may start by simply dedicating five minutes each day to sitting in a comfortable location, closing your eyes and observing the inhalations and exhalations of your breath. Seated meditation, conscious breathing, yoga and walking meditation are all considered "formal" practices that you may include during your daily routine. Mindfulness also includes "informal" approaches, which may carry through to all daily activities of living.
For further guidance, you may be helpful to take a class from a SDCRI affiliated meditation instructor. A meditation instructor can provide individual or group instruction to help you cultivate an on-going mindfulness and meditation practice promoting greater wellbeing and happiness.
SDCRI Affiliated Meditation Instructors:
• Erin Graves is a Clinical Social Worker and Chopra Center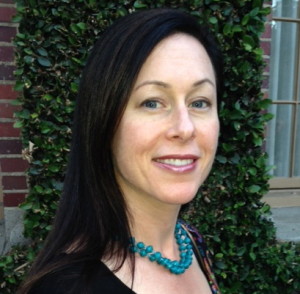 certified meditation instructor. Her areas of focus include meditation instruction and psychotherapy for wellness, anxiety, depression, adjustment to chronic illness, caregiver support and support to those in helping professions such as healthcare and education. Erin can be reached at: erin@anxietytraumatherapy.com or 619-272-6858×705.
• Diana Shimkus, Licensed Clinical Social Worker offers a variety of Mindfulness Based Stress Reduction classes and programs in Encinitas at Everyday Mindfulness and may be reached at: www.everydaymind.com.
Recommended Reading:
• Mindfulness-Based Cancer Recovery by Carlson and Speca
• Wherever You Go, There You Are: Mindfulness Meditation in Everyday Life by Jon Kabat-Zinn
• The Book of Awakening: Having the Life You Want by Being Present to the Life You Have by Mark Nepo
• Zen Cancer Wisdom: Tips for Making Each Day Better by Suzanne Friedman
---
Unlocking the Mysteries of Oncology Massage
By Teri Polley-Michea MA, R.N., CMT, HHP
What comes to mind when you think of massage? A spa like atmosphere, a warm massage table, scented oil, soft lighting, and relaxing music. Oncology massage can have all the same characteristics with one exception, your massage therapist should have additional training, both in the classroom and hands on working with the person who has a cancer diagnosis and should hold a Certificate of Completion in Oncology Massage.
Webster's dictionary defines massage as: manipulation of tissues (as by rubbing, kneading, or tapping) with the hand or an instrument for therapeutic purposes.
The Society of Oncology Massage, (S4OM.org) an organization that promotes ongoing education for massage therapist who are interested in providing massage to people with a cancer diagnosis, defines oncology massage as: "Oncology massage is the modification of existing massage therapy techniques in order to safely work with complications of cancer and cancer treatment. Anyone who has ever received cancer treatment, from those in active treatment to those in recovery or survivorship, as well as those at the end of life, are best served by a massage therapist who has received training in oncology massage".
The word SAFELY should not be overlooked in this definition. Oncology massage therapist are trained to take an in depth assessment prior to your massage. They are looking for signals that alert them so they can tailor the massage session to your current
state of health, not just your diagnosis. We are all individuals and what is right for one person may not be right for another and knowing the difference is what matters.
It is this SAFETY we focus on in oncology massage.
The session may seem very much like the way you remember from the past, only this time the Oncology massage therapist is working with your "new" normal self.
He or she has an awareness of your condition, whether present or past, keeping in mind your overall health picture. Not wanting to overtax your system, they modify your session to meet you where you are at today.
When I teach my class, "Massage Therapy for People Living with Cancer"' or even when I am addressing support groups, I stress to the audience, WE DO NOT EVEN KNOW WHAT WE DON'T KNOW. That is why is so important for massage
therapist to get additional training and for the consumer to interview their massage therapist. Find out what kind of training they have had. All Massage Programs are not alike. Does the Massage Therapist have a Certificate of Completion in Oncology Massage? What other types of experience do they have? How long was their training program? How long have they been a massage therapist? Are they licensed in the state and in the community you live? Were they referred to you by a trusted source?
Having a trained massage therapist may prevent an adverse outcome such as increased lymphedema or extreme soreness after the session. Not all outcomes can be prevented but someone with training and experience would be preferred than someone without the additional training.
Massage therapy has many benefits for the person undergoing treatment for cancer, and post treatment. Research has shown that massage can:
Decreases pain and muscular tension
Decreases nausea/ increases appetite
Stimulates bowel activity when working with peristalsis
Increased relaxation and promotion of sleep
Decreases fatigue
Enhances the immune system
Decreased cortisol (stress hormone) levels
Enhances mood – aids in the release of endorphins – feel good hormones
Reduces the feelings of isolation
Improves overall feeling of wellbeing
Improves self image/increases body awareness
Decreases anxiety
Increases mobility
Stimulates the nervous system
Moisturizes the skin, can decrease the chance of skin breakdown and irritation
Can improve peripheral neuropathy
Stimulates wound healing
Provides a distraction- gets the patient out of their heads and back into their bodies
Allows the patient to participate in their healing process by giving them an opportunity to talk about how they feel
Massage therapy soothes the body, quiets the mind and strengthens the spirit.
Plus massage feels good and YOU deserve to feel good!
If you have any questions regarding oncology massage please feel free to send me a email at jazmasu@sbcglobal.net or visit my website www.teripolleymassages.com
---
Exercise and Cancer Survivors
By Deborah Pomeranz
14 Million. This is the number of cancer survivors in the United States today. Each number represents a person who has stared directly into the face of cancer. In our corner of the world, the mecca of San Diego's Coastal North County, we are fortunate to have North County Cancer Fitness (NCCF), a 501(c) (3) non-profit organization promoting strength and wellness for individuals who are newly diagnosed, undergoing treatment, or recovering from cancer. North County Cancer Fitness is dedicated to improving the quality of life for those affected by cancer through programs of fitness, education, referral and social connection. These services are available at no cost to those coping with cancer.
The word "exercise" can bring a collective groan when spoken in nearly any setting. However, among cancer survivors moving the body is a gateway on the path to feeling better. NCCF has learned that the 'no pain, no gain' philosophy does not fit in this arena. "Our bodies have been sliced, diced, patched, poisoned and burned. We can't go back to the same level of physical activity as before we were diagnosed," comments Deb Snyder, President and Founder of NCCF. However, a slow and steady approach to fitness interlaced with listening to the body has a positive outcome. During the last year NCCF has been privileged to be involved with Zumba for cancer patients, as well as a Gentle Fitness class at Fitness Evolution in Encinitas. Witnessing the range of individuals participating in these activities is gratifying and heart-warming. The kinship and comradery is as much a serotonin boost as is the physical movement!
The American College of Sports Medicine (ACSM) reinforces the recommendation that staying active during cancer treatment is beneficial. In addition, there have been numerous articles on the benefits of yoga while in cancer treatment/recovery reports the American Cancer Society (ACS). In general, people tend to have an increased sense of well-being with various forms of physical movement.
NCCF believes exercise is an essential component to cancer treatment and recovery. It is well documented that fitness increases the body's ability to heal, encourages healthier lifestyles and reduces the risk of recurrence. NCCF creates individualized fitness programs that incorporate physical therapy, exercise classes, personal rehabilitation, nutritional guidance and mentorship. These elements are critical components for cancer recovery.
14 Million…and counting. North County Cancer Fitness encourages cancer survivors to keep putting one foot in front of the other!
---
Sound Healing
By Janet Motley
Sound Healing or Sound Therapy is not new. Many cultures, ancient and modern, have used sound for supporting the body and mind to heal itself. The use of sound for healing can be experienced in many forms. One is by means of the voice such as chanting, use of mantras, humming, or singing. Another is through the avenue of musical instruments such as Native American drums and rattles, clapping and dancing.
The duo sound healers, Janice Motley and Barbara Seymour, otherwise known as Bronze and Branch, have been performing sound meditation classes in San Diego North County for over 4 years with the use of percussion instruments, Tibetan singing bowls and the Aboriginal didgeridoo. The sounds and vibrations of these sacred instruments, along with the intention of healing that Janice and Barbara bring while playing, relaxes the body and mind. The delicate and transcendent, sounds they create helps to calm the nervous system. When the body is in a state of relaxation it has an opportunity to recover, repair and bring itself back into balance even down to the cellular level. This is beneficial for everyone but especially for individuals who deal with chronic pain, insomnia, depression and even cancer.
The harmonic sounds and vibrations produced by these instruments are powerful and safe. The dynamic sounds can enhance everyday life experience by improving concentration, reducing blood pressure, heightening perception and intuition, increasing energy and creativity, and even reduce side effects of chemotherapy. At the end of a sound healing session most individuals report feelings of calmness and peacefulness.
The unique sound healing experience with Bronze and Branch is like being bathed in a blanket of lullabies. One walks away feeling refreshed, energizing, self-confident and with a greater sense of purpose and appreciation for your life. It's a wonderful way of honoring yourself with an inward journey of nourishment, serenity and renewal.
About Janice and the musical duo: Bronze and Branch
---
What Is Healing
By Shamini Jain
This talk was given at a local TEDx event, "Are you your own healer?" asks Dr. Shamini Jain. She invites us to discover the hidden possibilities of healing from a scientific and spiritual point of view.
"What is healing?" – Dr. Shamini Jain on TEDxOrangeCoast, Sept 2014
Dr. Shamini Jain is a psychologist, scientist and social entrepreneur. Dr. Jain is an Assistant Professor in the Department of Psychiatry at UC San Diego, where she is also Chair of the Center for Integrative Medicine's Research Committee. She is also the Founder and Director of the Consciousness and Healing Initiative (CHI), a collaborative effort that links scientists, practitioners, entrepreneurs and educators to facilitate healing through an understanding of consciousness and consciousness-based practices.
Follow CHI, Consciousness and Healing Initiative, on Facebook.
---
Energetc Bodywork and Reiki
By Todd Sargeant
Energetic Bodywork
The knowledge that an unseen energy flows through all living things and is connected directly to the quality of health has been acknowledged, studied, and documented by cultures and societies around the world. Many systems of health and wellness have been developed around this vital energy and incorporate techniques and practices to keep it flowing properly throughout the body. It is understood on a very basic level that when this life-force energy becomes blocked, stagnant, deficient or even excessive, imbalance arises in the body which can lead to problems with the longevity and quality of life. There are may names for this energy. In the Chinese culture it is called Chi (Chee) as in Tai Chi. In Japan it is called Ki (Kee) like in Aikido. In India it is Prana (Prah-nah). In Hawai'i they call it Mana (Mah-nah). In Egypt it is called Seichim (Say-keem). In Sanskrit it is referred to as Shakti (Shock-tee). In the ancient culture of the Essenes it was called Life-force. And, the list goes on. Scientific experimentation has verified the existence of this life-force energy and scientists refer to it as Bio-plasma or Bio-energy. The scientific community continues to conduct experiments with this energy and is further examining the important role it plays in the functioning of the immune system and the healing process.
Energetic Bodywork facilitates the optimal flow of life-force energy through the many energetic centers, channels and pathways that are within the human being. The therapist makes use of safe, natural, and effective techniques from recognized systems of energy-work known around the world. The practitioners of these powerful healing techniques, as well as modern science, understand that humans are essentially organized matrices of different expressions of energy. These various levels of energetic expression act as waves or particles in relation to gravity and electromagnetism that operate within the aspects of a unified and/or quantum field. In other words; we see, feel, and interpret the life-force energy functioning throughout the universe in the capacities of light, sound, and matter.
Energetic bodywork allows the recipient to access all aspects of these energies, including energies that are beyond the electro-magnetic spectrum, at the foundation of their expression within the body. The treatment provider serves to support the recipient in their re-alignment of these energies for optimal flow and function. The recipient is not viewed as someone to be fixed, but a being to be returned to harmony and balance. It is important to note here that the practitioner does not heal but is the facilitator for the healing. Forms of energetic bodywork can be applied with the hands on the body, off the body, or even at great distances. What sets many forms of energetic bodywork apart from other forms of bodywork is that the recipient can remain fully clothed for the process. Energetic Bodywork incorporates a high level of awareness, a deep level of understanding, and a proper level of intention. These forms of treatment have been used throughout millennia to restore balance and enhance the quality and longevity of life. The integration and harmony produced by this process have been shown to revitalize, relax, increase clarity and awareness, relieve bodily congestion, minimize pain and enhance function and promote healing on all levels.
Reiki
Reiki (pronounced Ray-Key) is a Japanese term made up of two Kanji, or symbols. The first symbol, Rei, translates to mean universal, and refers to spiritual wisdom or spiritual consciousness. The second symbol, Ki, refers to the vital life-force that flows through and surrounds all things. Reiki, therefore, translates to mean universal life-force energy. Reiki is a safe, gentle, and natural method of connecting to life-force energy to facilitate healing and self-improvement that everyone can make use of and benefit from.
Reiki is garnering more and more attention for it's effectiveness as a powerful yet gentle complementary therapy in integrative medicine. Once someone has learned the techniques of Reiki they can use it as a self-treatment or it can be offered to another. When a Reiki practitioner places his/her hands on (or around) an area of their own or a client's body, Reiki flows through the provider and it is then facilitated to the recipient. If the recipient gives permission, the energy is then transferred from the practitioner to the client. This transfer may be felt as any type of sensation—heat, cold, vibration, tingling, unusual heaviness, or sometimes as no sensation at all. More often than not, a treatment feels like a wonderful glowing radiance that flows through and surrounds you. A full Reiki treatment takes about 60 to 90 minutes and many have stated that they feel revitalized and newly awakened after a session. Reiki heals by flowing through the affected parts of the energy field and charging them with vital life-force energy. It raises the vibratory level of the energy field in and around the physical body where self-limiting thoughts, unresolved feelings, and unbalanced energies are creating interference patterns with the flow of energy. This causes the non-serving energies to break apart, fall away, and/or re-integrate at a higher, more beneficial vibration. In so doing, Reiki clears, aligns, and heals the energy pathways, thus allowing the life force to flow in a healthy, natural, and optimal way. Because Reiki is guided by the higher wisdom of a universal and spiritual consciousness, it can never do harm, and because it is a channeled healing, the Reiki practitioner's energies are never depleted. It always knows what a person needs and will adjust itself to create the effect that is most appropriate for them. One never needs worry about whether to give Reiki or not. It is always helpful. Reiki has specifically been documented to relax muscles, still the mind, and ease pain. Hands-on treatment has been shown to accelerate the healing process and many health professionals are incorporating the use of Reiki into their individual practices.
Reiki is an amazingly simple technique to learn. The ability to align with and utilize the energy is not taught in the usual sense, but is facilitated by and empowered within the student through the Reiki Master in an initiation and information process called an attunement. The use of Reiki is not dependent on one's intellectual capacity or spiritual development and, therefore, is available to everyone. It has been successfully taught to thousands of people of all ages and backgrounds.
Numerous programs incorporating Reiki have been created for cancer patients, those with HIV, AIDS patients, those with PTSD, victims of war, and hospice care settings, to name just a few. Reiki treats the whole person, including the body, mind, emotions, and spirit. Reiki facilitates many beneficial effects including relaxation and deep feelings of peace, security, and well-being. Many have reported miraculous results. In its long history of use it has aided in healing virtually every known illness and injury including serious problems like: cancer, lupus, multiple sclerosis, and heart disease as well as skin problems, cuts, bruises, broken bones, headache, colds, flu, sore throat, sunburn, fatigue, insomnia, impotence, poor memory, lack of confidence, etc… Recently, many organizations and professional athletes have recognized the benefits of Reiki and are utilizing it to enhance physical and mental performance, increase energy, reduce stress, and help create optimism.
Clients who have received Reiki state that a treatment feels like a wonderful glowing radiance that flows through and surrounds them. Among the many thousands of Reiki practitioners all over the world, most will agree that "universal life-force energy" is only a minimal description of Reiki's extraordinary power.
---
PhotoPainting
By Alessandra Colfi
June 18 – July 23, 2010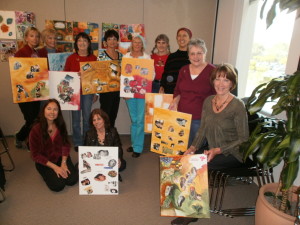 Introduction
In conjunction with a research study focused on resilience in cancer patients and caregivers lead by Dr. Paul Brenner, MD, Ph.D. at San Diego Cancer Center and Research Institute – SDCC / SDCRI – in Encinitas, patients and caregivers have been offered the opportunity to look at their experiences through the lens of a camera and to express them in a new and potentially insightful visual story format by adding paint, texture and collage in a mixed-media expressive art therapy process called PhotoPainting.
PhotoPainting is offered in cycles of 6 weekly sessions, several times a year; the first pilot program started Friday, June 18, 2010 and ended Friday July 23, 2010. The program is free and includes all art materials and disposable cameras; participation has been limited to 12 people with reservations. At any given session, 6 to 10 participants showed up.
The PhotoPainting series is facilitated by Alessandra Colfi, Ph.D., Expressive Arts Therapist, and was co-created with Mary Hollander, R.N., and Paul Brenner, M.D., Ph.D.
PhotoPainting provides participants with the opportunity to tell their stories as they unfold through images, while they integrate them as a symbolic reflection and transformation of their healing journey. The PhotoPainting Playshop is designed as a process of exploration, celebration, creativity, and healing; it will be followed up with short and long-term evaluations and new sessions throughout the year.
Goals & Objectives
The purpose of engaging cancer patients and caregivers in the PhotoPainting – Expressive Arts Therapy sessions is to assess and evaluate individuals' resilience, their ability to access their inner resources and cope with challenges; it also surveys any change occurring as a result of participating in the processes of working with feelings and events related to their experiences with cancer, through pictures, symbols and hands on painting.
The assumption is that the human psyche – or soul – needs to express itself in order to stay or become healthy, and being in support of the mind and body throughout life's experiences. The Expressive Arts Therapy processes offered within the PhotoPainting format are designed to facilitate and allow for a non-threatening approach to self-expression and exploration; they are grounded in Jungian psychotherapy and in the patient-centered approach which aim at facilitating the unconscious to emerge and become a useful ally to each individual.
Participants have been engaged in simple processes of self-reflection and in transforming their internal dialogue into images and potentially forming new associations and connections; also, the visual and tactile experience facilitates reaching deeper into the unconscious and intuitive wisdom to potentially gain awareness, guidance, acceptance and inner peace.
The PhotoPainting process has generated a series of collages and paintings as a result of each session being designed to build up methods and skills, as well to create a welcoming space and opportunity to share; the culmination is a mixed-media painting made by each participant, incorporating their own photographs, painting layers of rich colors and interesting textures. A CD with images and video clips is included here.
Participants are engaged with ease and playfulness, stating clearly about the importance of their enjoyment and being engaged in a meaningful process, above any expectation of result or outcome. As stated and practiced in all Expressive Arts Therapy sessions, relieving stress and providing a meaningful and playful opportunity for self-expression or to provide a much needed respite is always our priority.
A local newspaper, the North County Times, published an article following up direct observations by a reporter and a photographer during one of the sessions. There is a coordinated effort in the works for a collective exhibition of the PhotoPainting artwork at the Encinitas Library, as well as at the Front Porch Gallery in Carlsbad, with the scope of increasing awareness and recognition of SDCC / SDCRI integrative and comprehensive care model and of providing an opportunity for our patients to be directly involved in such endeavor, engage family and friends and the larger community, as well as to keep supporting their healing process.
Methods
All participants were asked to participate in a 6-session series, and at the same time were given them the flexibility to miss 1 or 2 sessions; this provision takes into the account that cancer patients might not feel well on any given day or they might undergo treatment or testing in a different location at the same time our session occurs. Also survivors and caregivers might at times need to attend other commitments. Patients undergoing treatment at SDCC were always able to join in the activities and accommodations were made to facilitate their participation.
At the start of every session, all collages/paintings were displayed on the wall for everyone to surround themselves with their artwork and meaningful images, like being in their "art studio", and for spontaneous comments to emerge. Participants were always invited to share their thoughts and to ask questions.
1st session – Welcome and Introduction
At the very beginning participants were welcomed and an informal sharing of information took place; they were ask to complete a self-assessment form focusing on surveying their resilience; in addition, all participants were asked to read and sign an informed consent form and provide personal contact info; also a release form for any picture or video taken during the sessions.
Once all these were completed, we started the process of collecting personal statements and interests; I gave a general explanation of what was going to happen during the session. The main concern in this type of group settings is to establish an atmosphere of safety and non-judgment, in order to allow freedom of expression and the best possible outcome for the participants. Moreover, in order to help participants staying 'in the moment' and just focusing on the tasks at hand, very little information was given as far as planning ahead, what was going to happen next, etc. This is intended to facilitate spontaneity and intuitive association. This approach works when participants have a certain degree of trust and confidence in the facilitator; in this case, it can be attributed to the fact that several of the same patients have been participating to my Expressive Arts Therapy sessions for about a year and were familiar with my approach and methods used.
All participants were invited first to familiarize themselves with making an intuitive magazine photo collage, by selecting 5 to 10 images they felt intuitively attracted to or somewhat uncomfortable with, from a random pool, without asking themselves why they liked them or not, or how they would fit with one another. Some participants had to be encouraged to pick out a few more images, while others dove in collecting as many as they could.
Participants chose a colored paper background to start arranging their images on, getting used to the more 'hands-on' tearing of the edges instead of cutting them, overlapping some of them, leaving space in between or covering the whole surface… all feedback and exchanges were visual and intuitive; questions for reflection and to facilitate the process of 'telling a story' as it appeared in front of them were offered. Some participants showed a specific intention in creating a story; some were open to let their story unfold.
All collages were displayed for the whole group to see and make comment on. Each participant was encouraged and prompted to reflect and 'stay' with their collages, in order to establish an open dialog with it, exchange questions and remarks with the images.
For example, one patient picked an image of a snowman looking sad and melting while sitting on a bench – she said she had no idea why she picked this one and what to read in it – a few minutes later, she had glued the image of the sun – either setting or dawning – over the earth's curved surface, overlapping and a bit imposing over the snow man.
She said she felt in awe about the universe, and I suggested to further inquire about her feelings and the relationship between the snowman and the 'cosmic' image. A little time went by; I came back around, offered hints, made suggestions… she did notice a feeling of powerlessness, and at the same time 'melting of the old self', 'letting go' and hope given by the sunrise –in a way this is the beginning of her new life.
I feel it's empowering for participants to come to their own insights, to stay with their own questions, as opposed to offer a reading. My role is to offer support, questions to help them continue their self-reflection and feedback for the participants to find their own answers.
At the end of the session each participant was given a disposable camera and invited to take pictures of what was meaningful, attractive and potentially supportive of them, and/or challenging or uncomfortable, during their healing journey. It was explained to them they had total control of what they were going to photograph and when. For their convenience, I would receive all the cameras back by the 4th session, so I would take care of processing their photos and making copies of each one and bring them at the 5th session. On the 5th session they would start selecting and playing with the layout; when they felt ready, they would glue the pictures and paint on their canvas, to integrate them into 'their story'; then continue painting at the last session.
From now on, all participants were encouraged to display their work at home or at least keep their work where they could see it many times during the week.
2nd session – Introduction to Universal Symbols & Demo
Symbols are all around us and inside of us; we unconsciously and/or consciously notice them and use them in our lives… this is a 'taste' in learning how to notice them, use them consciously and make them our allies! The 5 universal shapes as explained by Angeles Arrien were used in a fun and insightful exercise. Consequently, participants were encouraged to keep those symbols in mind and use them in their PhotoPainting as they wish.
The second half of the session was dedicate to my demo of painting and texturing, while participants had practice sheets and materials available to become familiar with the paint and texturing techniques on their own. I feel this was the session that 'hooked' participants in wanting to learn this painting technique, keep exploring and come back for more!
3rd session – Demo & Practice
As we continued practicing the painting techniques, participants kept themselves engaged with exploring the materials and brainstorming ideas, which made for a very playful and bonding session.
4th Session: Putting it all Together
Participants were invited to start by collecting 5 to 6 magazine images according to the same criteria as they did the first time – no more this time! – and start tearing edges and playing with a layout that was pleasing to them, on a sheet of watercolor paper. After they were happy with the layout, we used this collage to practice layering paint and texturing to blend images into the painting, incorporating them and integrating them, as a symbolic process of the psyche integrating and making sense of life's experiences.
Patients spent quite some time experimenting with the texturing techniques and learning the different painting effects.
5th & 6th Session – PhotoPainting in the Making
Several participants received and review their photos and photocopies; photocopies are better suited because of the thinner paper on which they are printed and because this eliminates the anxiety associated with using the original photos and risking 'making mistakes'.
Everyone was given a canvas; individual guidance was offered as always, to process layout options and to monitor comments and feelings around their 'real' stories.
As the paintings started coming to life, so did friendships within the groups. Spontaneous sharing and new materials showed up as themes and images came into play.
Ideally 8 sessions instead of 6 would allow for ease and time to complete the process.
Results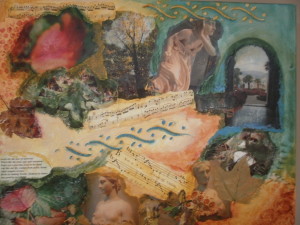 The survey on resilience taken at the end of the last session compares with the one taken at the beginning of the first session with a slight upward raise towards increased resilience in most areas. The chosen numbers which represent how each participant feels in each instance show a very slight improvement, and in some cases, a higher jump especially in regards with anxiety; verbal comments and testimonials are all very enthusiastic. A few participants assessed themselves high on each resource scale, most rated themselves high in some areas and mid- to low in other areas. Confidence has improved; playing and creating together and staying focused on the joy in their lives and to one another gives them strength and motivation.
Most participants would like to continue these kinds of sessions and feel they would benefit from individual sessions as well. Not only they all enjoyed the PhotoPainting activity, but they feel strongly that it helped them in their experience with cancer.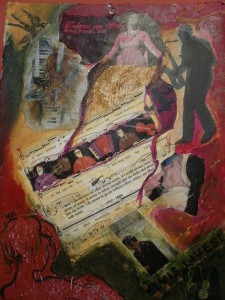 Testimonials:
'I enjoyed playing with the different things and feel proud of myself for what I have created so far' ~ N.D., Poway
'Thank you for everything! I am a new person when I get together with all of you. It really is a "pick me up!" '. ~ V.R. Encinitas, CA.
'Enjoyed progression of artwork' ~ I.G., Vista
'Joy, healing and creative. Thank you!'. ~ N.K. Encinitas
'Much needed – Opened new avenues I was hoping to find. It helps balance all my current experiences' ~ K.K., Encinitas
'I loved it and Alessandra too! It was something to look forward too!!' ~ L.I., Carlsbad
'I enjoyed the workshop. I knew I would! I was hoping it would stimulate to start my own projects and I already have.' ~ V.C., Encinitas
Conclusion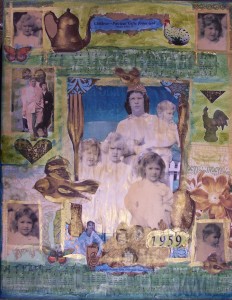 This project is but one snapshot within a continuum; there needs to be a discussion with the whole research team on patients' resilience and how to support and foster it in them. Clearly, there is a role for Expressive Arts Therapy in the medical setting, especially in the oncology arena, as a supportive adjunct to the clinical care associated with the traditional medical model. The incorporation of EXT into a comprehensive cancer care program brings an increased sense of connection and well being among those patients in active treatment who chose to participate in the EXT therapeutic process. Some patients brought in a family member for a session; they also participated actively and were very supportive not only of their own relative but also of the other participants.
Since studies have suggested that an increased sense of patient well being often results in increased patient compliance and better clinical outcomes, incorporating Expressive Arts Therapy into the oncology medical setting makes sense from the standpoint of progressive, patient-centered program development.
Recommendations
Some of the patients missed a few sessions and some the last session for a variety of reasons; I would incorporate at least one individual session to close the process and allow each participant to dialog with their artwork and acknowledge what they accomplished and the meaning it has on a very personal level.
Many participants also stated that they would like a 3-hour session, since it takes them a while to get started and once they are 'in the flow' and immersed in it, they don't feel like stopping – 2 hours flew by very quickly each time!
A couple of participants didn't have their cameras ready for me to process their film and promised to have it done on their own – which didn't happen. In order to accomplish this task, I would have had to meet with these patients separately and figure out the logistics to have everyone's pictures ready by the following session. Besides, taking a bunch of pictures in a few days 'just to do it' didn't fit the purpose of this process and didn't feel very meaningful to me. The fine line between coaching/allowing for people to take responsibility and expecting them to comply can be discussed.
My recommendation is to continue offering series of sessions to patients in partnership with the medical research to survey their resilience to diagnosis and their improved response to medical treatments, stress management and overall quality of life, including work, personal interests and relationships.
'The creative activity of imagination frees man from his bondage to the 'nothing but' and raises him to the status of one who plays. As Schiller says, man is completely human only when he is at play.' ~ C.G. Jung
Resources
Detailed Assessment Forms and Resilience Survey Results are available upon request.
References
Arnheim, Rudolph: Visual Thinking, 2004
Arnheim, Rudolph: Art and Visual Perception: A Psychology of the Creative Eye, 2004
Arrien, Angeles: Signs of Life, The Five Universal Shapes and How to Use Them, 1992
Brune, Brigitte: Symbols of the Soul: Therapy and Guidance Through Fairy Tales, 1993
Connor, Kathryn M., M.D. and Davidson, Jonathan R.T., M.D.: Development of a new resilience scale: The Connor-Davidson resilience scale (CD-RISC), 2003.
Davy, Elisa: Doorways to the Soul: 52 Wisdom Tales from Around the World, 2007
Friborg, Oddgeir, Hjemdal, Odina , Rosenvinge, Jan H. , Martinussen. Monica: A new rating
scale for adult resilience: what are the central protective resources behind healthy
adjustment? International Journal of Methods Psychiatric Research, 2003; 12(2): 65-76.
Fredrickson BL, Joiner T.: Positive emotions trigger upward spirals toward emotional well-being, 2002.
Frost, Seena B.: SoulCollage: An Intuitive Collage Process for Individuals and Groups
Kaplan, Frances F. (editor): Art Therapy and Social Action, 2007
Jung, Carl Gustav: Man and His Symbols, 1964 Landgarten, Helen : Magazine Photo Collage, 1993
Samuels, Mike and Nancy: Seeing with the Mind's Eye – The History, Techniques and Uses of Visualization, 1975