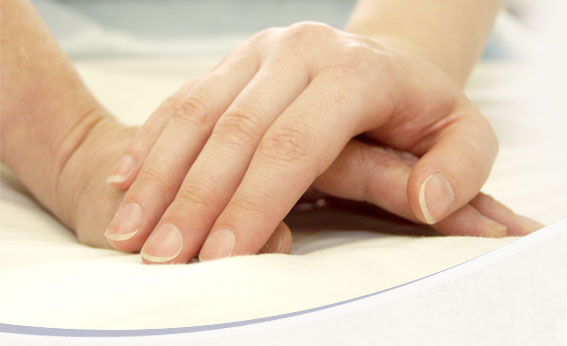 Mary's Reality Based Nutrition Archives 2017
This is an archive Mary's Reality Based Nutrition Blog, from January to December of 2017. To jump to a specific month, feel free to click on one of the links
Jump to:
December
November
October
September
August
July
June
May
April
March
February
January
Previous years:
Reality Based Nutrition 2016
Reality Based Nutrition 2015

---
Christmas & New Years Recipes


posted December 19th, 2017

Last week I shared healthier versions of recipes for Hanukkah. This week I will share healthier ideas for Christmas & New Years eve. A traditional Christmas menu depends on what part of the U.S. you are from & what your cultural roots are. Basically it is very similar to Thanksgiving. I am going write about other foods for your menu besides turkey, gravy, mashed potatoes & stuffing. New Years is a bit easier because it is traditionally a time to toast in the new year & eat lots of yummy hors d'oeuvres.
---
Main courses instead of turkey or tofurkey 🙂
•MyRecipes: Chicken-Broccoli Mac and Cheese with Bacon This is a lighter version. Only 2 slices of bacon for entire recipe & the minimal amount of cheese. Turmeric is used for flavor & color.
•MyRecipes: Cornbread Crab Cakes Another lighter version of the original recipe.
•MyRecipes: Shrimp and Grits I lived in Kentucky & Georgia for a short time. I learned to love grits! This recipe has a low-fat creamy sauce.
•MyRecipes: Smoky Pork Stir-Fry Instead of frying pork chops this is a healthy stir-fry. Use olive oil instead of canola.
•Eating Well: Fennel & Meyer Lemon-Stuffed Salmon This is made with fresh salmon. You could substitute frozen salmon fillets.
•Minimalist Baker: GARLIC MAC 'N' CHEESE This is a vegan version of the classic mac & cheese. If you haven't tried using Nutritional Yeast, you should. It makes everything creamy & cheesy. Try it on popcorn first.
•Minimalist Baker: CREAMY VEGAN GARLIC PASTA WITH ROASTED TOMATOES Very simple & elegant for a dinner party. Your favorite nut milk can be used.
•Minimalist Baker: SWEET POTATO LASAGNA This is a vegan recipe. Instead of lasagne noodles you layer with sweet potato. You can buy a vegan ricotta cheese rather than make it if it would be easier for you. Same with the pesto layer. You can buy vegan pesto, just check the labels. Victoria makes wonderful vegan sauces.
•Food & Wine: Carrot Osso Buco No meat in this Osso Buco! I have marinated carrots before & they always turn out so tasty.
(…continue reading Mary's Blog here!)
---
Hanukkah Recipes


posted December 12th, 2017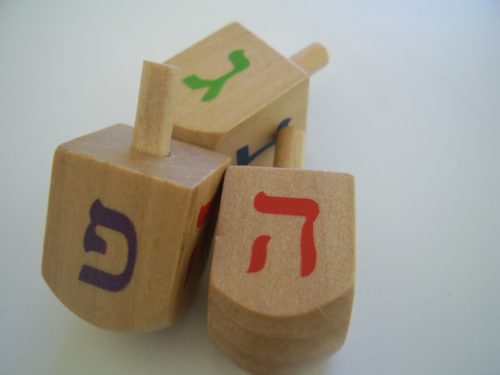 I decided to do this post in honor of Deborah Pomeranz. Deborah was not only a friend & colleague, she & her co-conspirator, Deb Snyder, were the driving forces behind the non-profit, NCCF, North County Cancer Fitness. Deborah would patiently explain the Jewish holidays to me & anyone else who asked. We discussed the traditional Hanukkah foods served & how they were prepared. Some were healthy & others could use some help to become a bit healthier.
No matter what holiday we are faced with, we can enjoy it with healthy variations of old favorites. Hanukkah, December 12th-20th this year, is no exception.
---
During the festival of Hanukkah children & adults play a game with a Dreidel. The coins they use, Hanukkah Gelt, are made of chocolate. Here is a link to one of our favorite sites, Elena's Pantry. She has come up with an easy recipe for these coins that are dairy free. You use her Homemade Paleo Chocolate recipe to make the Homemade Hanukkah Gelt. This recipe can also be used in any mold for any holiday: Valentine hearts, Christmas trees, Thanksgiving turkeys & more!
An even easier recipe that can also be used in a mold is from another favorite, the Minimalist Baker, Easy Vegan Chocolate.
---
The traditional Hanukkah menu includes these favorites: brisket, short ribs, noodle kugel, latkes, doughnuts, apple sauce & Challah, a braided bread.
Martha Stewart has the traditional recipes with healthier variations here: Hanukkah Dinner Recipes That the Whole Family Will Love. For example, she has a recipe for roasted apples rather than sweetened applesauce. Sometimes to dress up my roasted mixed vegetables, I will mix in apple slices when roasting them. Easy to do & very tasty. You can also roast them separately sprinkled with your favorite apple pie spices minus the sugar. Take a look at her Potato Kugel Gratin. It uses 5 eggs but remember that you are only eating 1 (or 2 :)) servings.
AllRecipes: A Traditional Menu for Hanukkah By Anna Berman Another good site for traditional recipes. I especially liked the Roasted Green Bean recipe. Simple.
(…continue reading Mary's Blog here!)
---
What Do the New Blood Pressure Guidelines Mean?


posted December 6th, 2017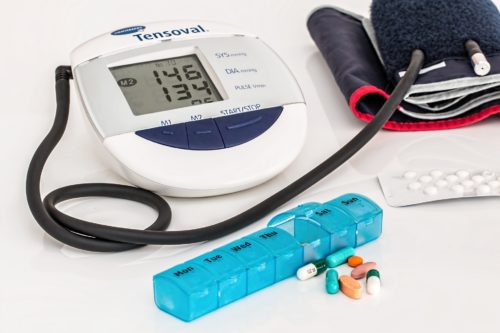 Why are the new blood pressure guidelines causing such a stir? Because they place 46% of Americans in the high blood pressure range. Lets look at what blood pressure is, how it is measured, what these new guidelines are & how we can bring our blood pressure down naturally.
---
As your heart beats, it pushes the blood through your circulatory system to bring your body the oxygen it needs. As it moves through the blood vessels it exerts pressure on them. Blood pressure is measured on the arterial system. There are 2 numbers, for example, 120/76. The top number, systolic, is the pressure on the arterial wall as your heart beats. The bottom number, diastolic, is the pressure of the resting of the heart between beats.
Here are some tips on how to make sure you get a correct reading when either you are taking it at home or having it taken in a medical setting.
•Take your blood pressure at the same time every day. It is highest in the early morning, so choose a later time.
•Make sure you are using the correct cuff size. This will effect the reading. There are cuffs for children, adults of normal weight & a cuff for larger arms.
•Don't eat or drink caffeine at least 30 minutes before a reading. And don't smoke at least 30 minutes before a reading.
•Empty your bladder
•Take time to sit quietly for about 5 minutes before the reading. I know that in a medical setting it is usually rushed.
•Make sure that the cuff is on bare skin. Don't roll up a tight sleeve above the cuff. Wear something loose or if at home take off the shirt.
•Sit with your back straight, with feet flat on the floor. DO NOT cross your legs.
•Place your cuffed arm on a table at heart level with the other palm resting on your leg.
•No talking during the reading!
•If you or your medical team is not satisfied with the first reading then have it taken again after waiting for 5 minutes. It should not be taken immediately after the first reading. Some authorities recommend that you take it 3 times with a 5 minute break between times & average the last 2 reading for an accurate test.
---
What has been considered normal, high & low blood pressure has changed over the years due to…
(…continue reading Mary's Blog here!)
---
November Nutrition Nuggets


posted November 28th, 2017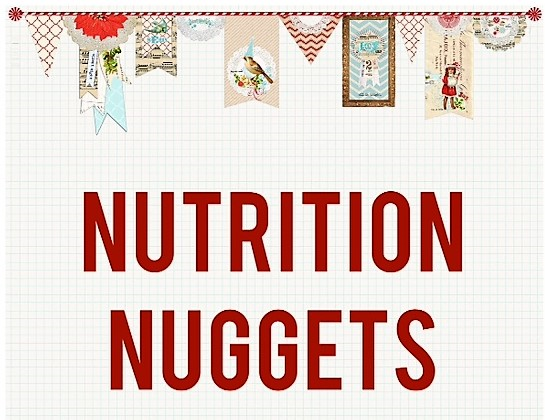 Time again for those Nutrition articles that I saved from the news during the last month. I will start with Medical Marijuana & work my way through new gut buddy studies, cancer risks with alcohol, coffee :), sugar & energy drinks.
---
I can see so many health benefits with Medical Marijuana. The problem that I see is that the industry is growing at a faster rate than the regulations of the cannabis sold. It is much like the nutritional supplement problem. Which outlet do you trust? How is the cannabis grown? And many other questions. Medical Marijuana comes in many forms; edibles, smokeables, vapes, tinctures, pastes, & salves for example. These also come in different concentrates or ratios of CBD/THC. The growing concern that I have is not only how the cannabis is grown but how the products are produced. Is the cannabis used standardized. This means that if I buy a product like a tincture to use, then need more, will the same tincture contain the same amount of THC/CBD as the first one I bought.
CBD is the fastest growing Cannabis derivatives sold. It is effective for many health problems & it is safe. It can also be sold online & cross state borders unlike Medical Cannabis with any THC in it.
These two articles address my concerns. Reuters: With online medical marijuana, it's buyer beware, By Lisa Rapaport, NOVEMBER 7, 2017 This study of online CBD products, showed that the same product showed inconsistencies in the amount of CBD it contained. I bought CBD paste online to try for joint pain. It did help somewhat but I wasn't comfortable with the way I had to decide how much to use, and it didn't appear to be standardized. I chose a reliable company & I shouldn't have worried… Probably the nurse in me
Only one-third of marijuana extracts accurately labeled, researchers say, By Ben Tinker, CNN, November 7, 2017 Good article about the same study.
Because Cannabis is still illegal federally, the FDA isn't regulating it like a pharmaceutical product. It is being watched like a nutritional supplement would. Because of that, the labeling must comply to the same standards as nutritional supplements. Health claims must be vague The labels cannot say that the CBD or CBD/THC cures a specific disease. In order to make that claim, it has to have research to back it up along with clinical trials. At that point it becomes a pharmaceutical. This step is a problem because the FDA has rules for who can obtain the cannabis for research because it is on Schedule 1 along with Heroin. Stupidity in my eyes. The New York Times: FDA Warns Companies Against Claims That Marijuana Cures Diseases By Sheila Kaplan, Nov. 1, 2017
For information about Medical Marijuana, read…
(…continue reading Mary's Blog here!)
---
Diets in the News


posted November 21st, 2017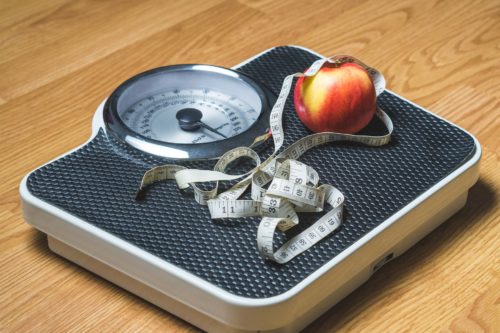 Have you heard about the newest weight-loss diet fad? It turns out it isn't really new at all. In fact it has been "recycled" many times. In this incarnation it is called the Cico diet. Calories in, calories out. The premise is correct. You take the calories you need to maintain your weight & subtract the calories you need to expend to lose weight. If you eat more calories than you use, you gain weight. If you eat fewer calories than you use, you lose weight. Basic biology.
According to the U.S. Department of Agriculture, a sedentary woman burns between 1600-2000 calories depending on age etc. What happens when you decide you will eat 1500 calories a day to lose weight & exercise to make sure you expend more calories? But…you don't pay attention to the quality of the food you are eating? Check out this article to see:
International Business Times: Cico diet: Why you shouldn't fall for the latest weight loss fad "Calories in, calories out," is the mantra of the Cico diet – but dietician warns latest fad is unhealthy. By Kashmira Gander, November 13, 2017
The quality of the food you eat is the key to not only maintaining a healthy weight, but the key to a healthy overall you. This is what I mean:
•A Big Mac with medium fries & a medium coke = 1,080 calories
•Hershey Milk Chocolate Bar ~ leftover from Halloween = 270 calories
•Turkey Sandwich on whole wheat with mayo, tomato, lettuce & 3 ounces of roasted turkey = 360 calories. Add an apple for another 110 calories & a glass of water or tea for 0 calories. Total = 470 calories.
•Greek Yogurt 1 cup = 100 calories. Add fresh/frozen Blueberries, 1/2 cup = 42 calories. Total = 142 calories
The U.S.Department of Agriculture has this link on their website. Take a look at it. "SuperTracker is an interactive food, physical activity, and weight tracking tool that serves as the public interface for the Dietary Guidelines for Americans. The comprehensive and state-of-the-art resource is designed to assist individuals as they make changes in their life to reduce their risk of chronic disease and maintain a healthy weight. Consumers can choose a variety of features to support nutrition and physical activity goals: personalize recommendations for what and how much to eat and amount of physical activity; track foods and physical activity; customize features such as recipes, goal setting, virtual coaching, weight tracking, journaling; and measure progress with comprehensive reports. Groups of people can now use SuperTracker to work toward their health and wellness goals together." You can create your own plan or you can use the general plan. This is a great resource.
In another article the author quoted the Centers for Disease Control and Prevention (CDC), that only 1 in 10 persons in the U.S. eats enough fruits & vegetables. This says it all. Fast food is not known for the fruits & veggies it contains. From The Guardian: Only one in 10 Americans eat enough fruits and vegetables, CDC study finds By Jessica Glenza, November 17, 2017…
(…continue reading Mary's Blog here!)
---
A Vegan Thanksgiving!


posted November 14th, 2017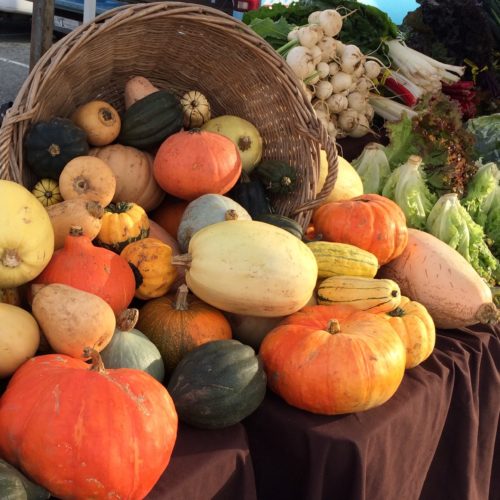 Thanksgiving at my house will be strictly vegan this year. Our house rule is that we are vegan at home & vegetarian when out & about or for special occasions. This rule has always worked for us, especially when a pizza craving occurs. This year we have found that we migrate to vegan food even when out & about. We just feel healthier eating this way. Hence the Vegan Thanksgiving.
In the past I have posted a balanced look at Thanksgiving recipes. You can find those posts here:
•2016 Thanksgiving post: Thanksgiving: New Recipes!
•2015 Thanksgiving post: Thanksgiving Recipes!
This year I want to share how a vegan cooks for this holiday. Vegans & vegetarians don't look for a protein to be the centerpiece of the meal. It is usually a side dish. For a vegan this is especially true since we don't eat any animal products; dairy & eggs included. We do cook with the intent of having nutritionally balanced meals. Making sure we get all the nutrients needed to stay healthy including protein, fat, fiber etc.
---
What do vegans eat on holidays? For a more traditional Vegan Thanksgiving meal, here are some ideas.
Delish: 24 Seriously Delicious Vegan Thanksgiving Recipes By Sienna Fantozzi, September 18, 2017 Love these recipes. Here are a few that I picked out to consider for our meal.
•Roasted Brussels Sprouts I like simple 🙂 This is a perfect side dish. You can use frozen Brussels Sprouts too. Easy to cut while frozen.
•Holiday Roasted Vegetables Another simple way to roast veggies. I would add turnips & or potatoes to the mix.
•Vegetarian Mushroom Gravy You have to have gravy for the mashed potatoes. This recipe is simple & tasty. I have used it before.
Minimalist Baker: VEGAN THANKSGIVING RECIPE ROUNDUP, 65 Vegan Recipes! These recipes are organized by meals. Breakfast, Sides & Appetizers, Entrees, Desserts & Beverages. Something for everybody. Here are a few that I picked out.
•1-HOUR VEGAN SHEPHERD'S PIE You can substitute fresh veggies for the frozen if you are not in a hurry. I would think about steaming cauliflower along with the potatoes for the mashed top. This would also be a good way to use leftovers!
• VEGAN GREEN BEAN CASSEROLE I have used this recipe & it was a big hit. Very flavorful when using fresh green beans.
•CAULIFLOWER MASHED POTATOES WITH MUSHROOM GRAVY Perfect!
•THE BEST DAMN VEGAN BISCUITS Can't seem to control myself around biscuits. This is why I don't make them very often 🙂
---
It is not difficult to change a recipe into a vegan version…
(…continue reading Mary's Blog here!)
---
Cold & Flu Season is Here Again!


posted November 7th, 2017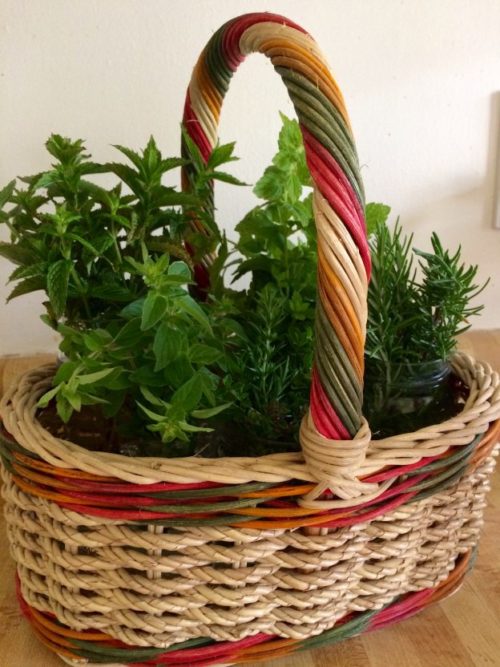 The downside of autumn thru Winter is the cold & flu season. I write about this every year to remind you that there are natural ways to cope with the symptoms. Once again I am going to share 2 of my posts from September, 2015. I have updated them & added additional information, including some new websites & soup recipes.
I recommend these remedies & teas for everyone, not just cancer patients in or out of treatment, but for family, caregivers & friends as well. Oncologists differ in what they ask you to NOT take during your treatment. Please check with them before you start using any of these products.
What can you safely use for cold & flu symptoms before, during & after chemotherapy, radiation or surgery? There are literally thousands of over the counter remedies to choose from. Most of these have ingredients that will interact with medications & may have side effects. I will talk about remedies that are natural & easy to find. I will also note if there are any drug interactions that you should be aware of.
---
Lets begin with ways to help stimulate the immune system to fight off colds & flu. Here are the obvious ones.
Eat a balanced, plant based, healthy diet. Think Mediterranean
Eliminate added sugar & processed foods.
Alleviate stress with mindfulness programs, meditation, art, massage & other non-drug, complementary therapies.
Exercise: Walks, Yoga, Zumba etc.
These are the remedies we use to ward off those colds & flu starting in November.
Vitamin C: 1000 mgm each morning. This is an anti-oxidant & you should check with your health care team if you are taking chemotherapy or in radiation.
Elderberry Syrup: 1 Tablespoon each morning during flu season. Black elderberries are anti-viral & will relieve flu symptoms. They are also protective if taken every morning during the flu season. Sambucus Syrup by Nature's Way is a good, safe brand to use. Gaia Black Elderberry Syrup is another good, safe brand. This is also an anti-oxidant & you should check with your health care team if you are taking chemotherapy or in radiation. ***If you are interested in making your own Elderberry Syrup, as I do, email me & I will share the recipe I use.
---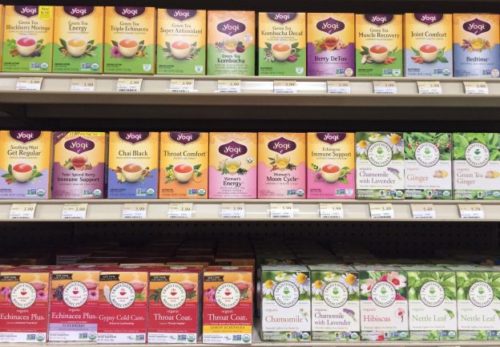 Herbal Teas are wonderful to help with cold & flu symptoms. Taken in tea form, two or three times a day, they will not interact with medications. Here are 2 safe brands of herbal medicinal teas I use & recommend. I have also included a few that you should know about for other problems Explore the tea aisle of your store or go to the links I have provided to see what other seasonal, medicinal, teas there are…
(…continue reading Mary's Blog here!)
---
October Nutrition Nuggets


posted October 31st, 2017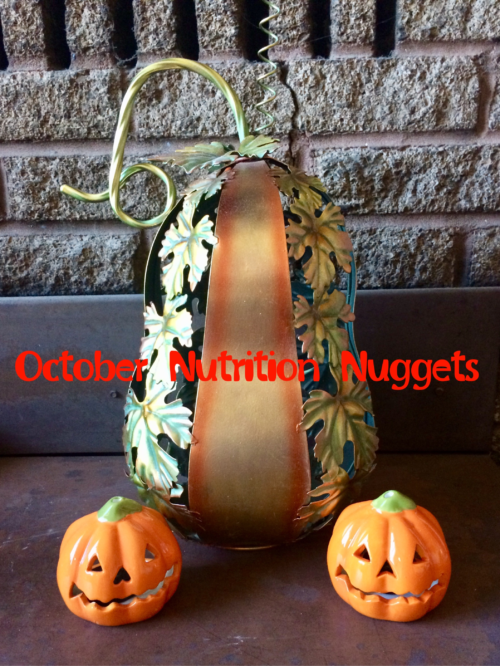 Autumn is one of my favorite seasons; spring being the other. Watching the changes in nature as She puts on a colorful show. The winding down from a busy summer. Time to slow down & enjoy the quiet & be with oneself.
I shared this post from Dr. Low Dog on our SDCRI Facebook page: Loneliness vs Solitude. "Loneliness can have severe detriments to your health, but it is not the same as solitude. I often find solitude to hold many joys and comforts." Take a minute to read the article. We all need that time alone to regroup & refresh. This is the season to start to enjoy the joys & comforts of solitude.
I have chosen 3 research studies for our October Nutrition Nuggets & I am also including an article about the safety of cookware that I know you will benefit from.
The news was full of research studies concerning the world wide obesity rates of children this past month. I touched on that in a previous post. This time I will write about the obesity rates of adults in the U.S.A.
What is new about the obesity epidemic among adults in the U.S.? The CDC's National Center of Health Statistics has published data from a survey they did: Prevalence of Obesity Among Adults and Youth: United States, 2015–2016 The study includes charts showing the increase in obesity by age group, gender & race. What I found significant was in the following categories:
•39.8% of adults are obese.
•The obesity rate was highest between the ages of 40-59.
•Women had a rate higher than men overall. Women 44.7% & men 40.8%.
These rates are mystifying in many ways. In spite of all the media coverage on health & what constitutes a healthy diet & what doesn't, obesity continues to rise. With the many fad diets pushed by "celebrities" it continues to rise. Media coverage of the links between obesity & chronic diseases hasn't helped either. Why is that? I am asking because I just don't understand. My best guess is that most people just aren't willing to change. Life in this technological age is stressful & expensive. It is easier to find comfort in cheaper, packaged, fast foods than to find time in a too busy schedule to buy groceries & to prepare meals. That I get.
Even more interesting was a link from this survey to the Office of Disease Prevention & Health Promotion's Healthy People.gov. On this site is the topic Nutrition and Weight Status. The Healthy People 2020 Goals, include reducing the obesity rate to 30.5% for adults & 14.5% for children. With the trend of rising obesity rates it doesn't look like this goal will be met. This is an interesting site to look at. It covers how this goal will be accomplished through eating a healthy diet & maintaining a healthy body weight. The problem I have with these statistics is that they are based on a BMI chart. Their way of measuring BMI in the survey does include age, gender & race but it is still not very accurate overall.
Being our own health advocate includes taking care of ourselves. I look at the cost of healthy, organic veggies, fruits & grains as preventative health insurance…
(…continue reading Mary's Blog here!)
---
October Nutrition Nuggets


posted October 24th, 2017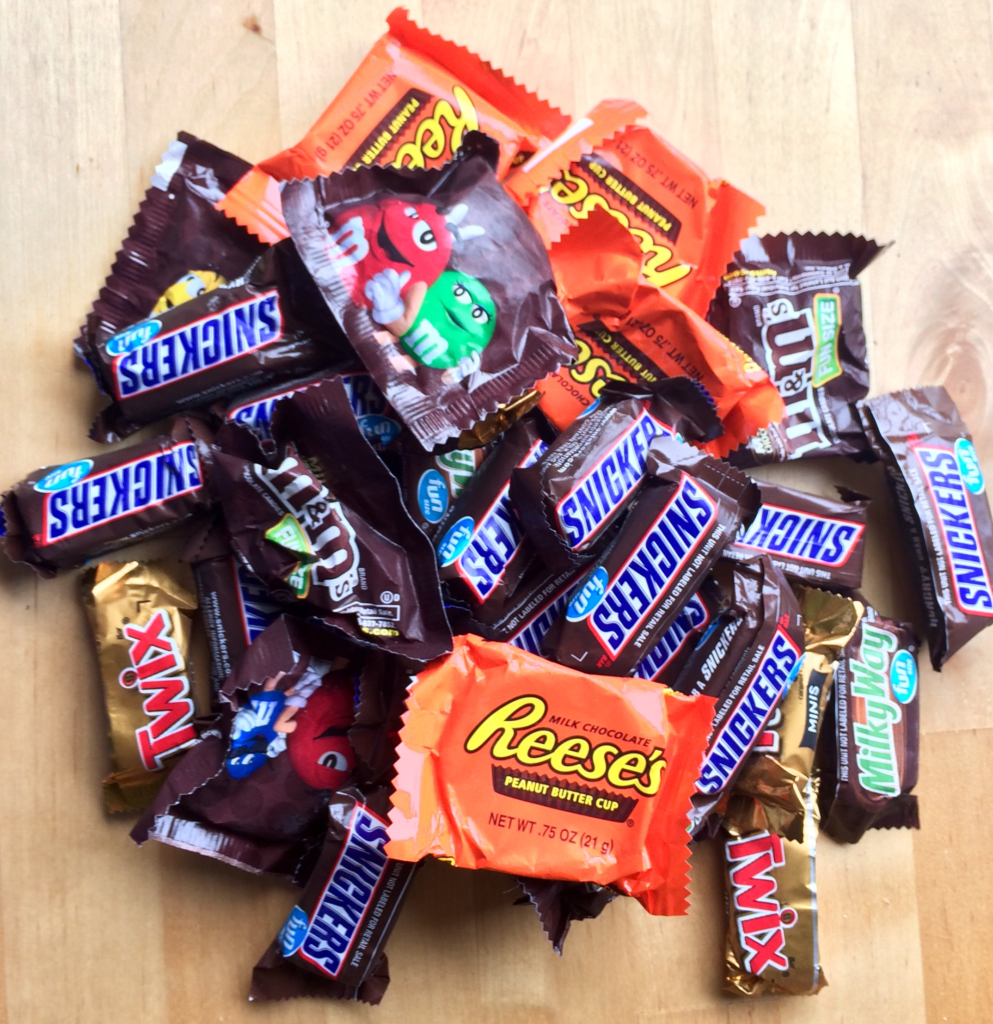 The topic that I have always received the most questions about is sugar. Not only from cancer patients, but from family & friends too. Hot topic 🙂 A newly published 9 year research study regarding sugar & cancer is in the news this week. The news headlines state that this study has shown that sugar makes cancer cells grow faster and the tumor to become more aggressive. The response to this news is usually; "I knew that because of my PET scan".
Before we get into the study itself, I am re-sharing a post from the Mayo Clinic. In spite of the new research, it is still correct.
Mayo Clinic: Cancer…"Myth: People with cancer shouldn't eat sugar, since it can cause cancer to grow faster…
Fact: Sugar doesn't make cancer grow faster. All cells, including cancer cells, depend on blood sugar (glucose) for energy. But giving more sugar to cancer cells doesn't speed their growth. Likewise, depriving cancer cells of sugar doesn't slow their growth.
This misconception may be based in part on a misunderstanding of positron emission tomography (PET) scans, which use a small amount of radioactive tracer — typically a form of glucose. All tissues in your body absorb some of this tracer, but tissues that are using more energy — including cancer cells — absorb greater amounts. For this reason, some people have concluded that cancer cells grow faster on sugar. But this isn't true.
However, there is some evidence that consuming large amounts of sugar is associated with an increased risk of certain cancers, including esophageal cancer. It can also lead to weight gain and increase the risk of obesity and diabetes, which may increase the risk of cancer.
All cells in your body need sugar/glucose to function properly. Cancer cells grow & divide more quickly than normal cells do. Thus they need more energy to accomplish this. This energy comes from the breakdown of glucose.
The best article that I have found to explain this is from Cancer research UK: Sugar and cancer – what you need to know, May 15, 2017 Emma Smith I highly recommend that you read the entire article.
---
Okay, now lets look at this new study. The research was on yeast cells which react to sugar in the same way as cancer cells. It certainly brings up more questions than answers.
Because of copyright issues I can't use parts of these articles to illustrate what the research study found. I will summarize it as best as I can & you can read them for more details.
The research findings, by Belgian scientists, suggests that the "Warburg effect" actually does exist. The Warburg effect is that cancer tumors use a much higher amount of sugar when compared to normal/healthy cells. This has been a well known fact, through observation, for a very long time. What makes it so significant is that scientists didn't know if the Walburg effect was a symptom of cancer or if it was a cause of cancer. It is sort of a chicken & egg question. This study is suggesting that it may be a cause.
The results show that the high use of sugar by the cancer cells stimulate the tumor growth & make it more aggressive. As stated by the research team; this is a scientific breakthrough but not a medical breakthrough…yet. They do go on to say that health teams will now be able to give cancer patients a specific diet based on their findings. But in subsequent articles that I have read, oncologists, dietitians & scientists are saying that there needs to be a lot more research done to prove this.
As one person is quoted as saying, breaking glucose down into energy does not involve just one product. This means that there is a long way to go before stating that the Walburg effect is the cause of cancer. The researchers agreed with this…
(…continue reading Mary's Blog here!)
---
You Are What You Eat?


posted October 17th, 2017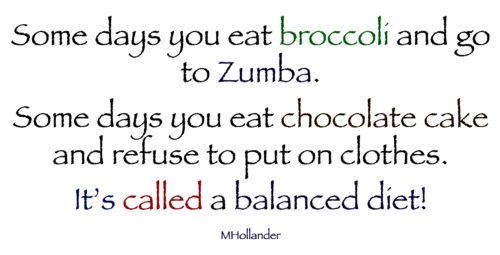 The phrase "you are what you eat" indicates that to be healthy you need to eat healthy foods. The Phrase Finder describes the history of this notion. In 1826, Anthelme Brillat-Savarin, wrote in an essay "Dis-moi ce que tu manges, je te dirai ce que tu es." (Tell me what you eat and I will tell you what you are). In 1863/4 Ludwig Andreas Feuerbach wrote in his essay about materialism & spiritualism "Der Mensch ist, was er ißt." (Man is what he eats). They were both saying that the state of your health & your mind is dependent on what you eat.
Are we too focused on fad diets & the individual foods that we consume rather than on the overall effect of our daily intake of nutrients has on us? Lets explore that idea.
---
Cynthia Sass, a nutritionist, personal trainer, health educator & author has written an article "Why You Really are What You Eat". She explains how our cells have a "shelf life" & are constantly being replaced. In order to do that properly the body needs the nutrients from the foods we consume. As she says, we are literally what we eat. This article is important to read because she takes you through how our systems use the nutrients to build a healthy, functioning body.
When people are confronted with the idea of a change in diet to help them to build their immune system or to regain their health they think in terms of diets & exercise. For example, they get caught up in the super food list, fad diets, & new exercise regimes. Not realizing that the foods we eat will work together, synergistically, to build a healthy body. It is not about just one food item, an apple or a lettuce leaf, but about a balance of nutrients from all food groups.
---
If we eat a healthy, balanced diet, will our outer appearance be healthier too? According to this article it will be. WebMD: Foods for Healthy Skin: You Are What You Eat "What you put on your plate is even more important than what you put on your skin."
In this article the author quotes Samantha Heller, MS, RD, a clinical nutritionist at NYU Medical Center in New York City. She points out that not only will your skin look healthier with a healthy diet but all sorts of skin problems will occur if we don't pay attention to what goes in our mouths. Thus, what you eat will have an impact on skin conditions.
WebMD: The Skin "The skin is the largest organ of the body, with a total area of about 20 square feet. The skin protects us from microbes and the elements, helps regulate body temperature, and permits the sensations of touch, heat, and cold." Obviously we should be paying attention to looking after this organ. Food matters externally as well…
(…continue reading Mary's Blog here!)
---
All Things Pumpkin


posted October 10th, 2017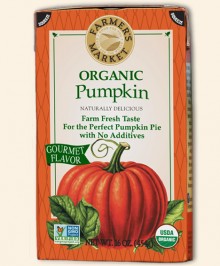 October cuisine makes me think of winter squash, especially all things pumpkin; pumpkin pie to Jack 'O Lanterns. I was pleasantly surprised to find so many incredible recipes using pumpkin or canned pumpkin puree. I have cooked a pumpkin to make puree or to use whole in a recipe but I prefer having canned/boxed puree on hand in my pantry. Our store carries Farmers Market Organic Pumpkin in a box. I also substitute their canned pureed sweet potato in my recipes for a change. Click on their Recipe tab for even more fun things to bake.
---
There is a big difference between pumpkin puree & pumpkin pie mix. Pureed pumpkin's ingredient list should be only cooked pumpkin. Pumpkin pie mix has pumpkin, water, sugar (added sugar), salt, spices, dextrose, & natural flavors (whatever they are). These recipes require pumpkin puree, & no you shouldn't use pumpkin pie mix instead.
WebMD: 6 Surprising Health Benefits of Pumpkin, By Chris Obenschain Here are the 6 benefits, go to the article for more information.
1.Weight loss High in fiber
2.Sharp vision Vitamin A
3.Better immunity Vitamin A & C
4.Younger-looking skin
5.Lower cancer risk Beta Carotene
6.It may help treat diabetes May reduce blood glucose levels
Nutritional Information for Organic Pumpkin Puree Note the amount of fiber in 1/2 cup; 8 grams & vitamin A; 280% of your RDA! Worth adding to your meals.
So let's get started with all the recipes I found.
---
Here is a recipe that I have shared with you several times. It is still my go-to Chili when entertaining & during those cold months of winter. From Delicious Living: Black Bean & Pumpkin Chili with Toasted Pepitas "Economical canned pumpkin, tomatoes, and beans combine to make a creamy base for this Caribbean-inspired chili." This chili is even better the next day! I serve it with the toasted pepitas, avocado & cilantro on top with a side of cornbread muffins & a salad. You can't go wrong with this recipe…
(…continue reading Mary's Blog here!)
---
September Nutrition Nuggets


posted September 25th, 2017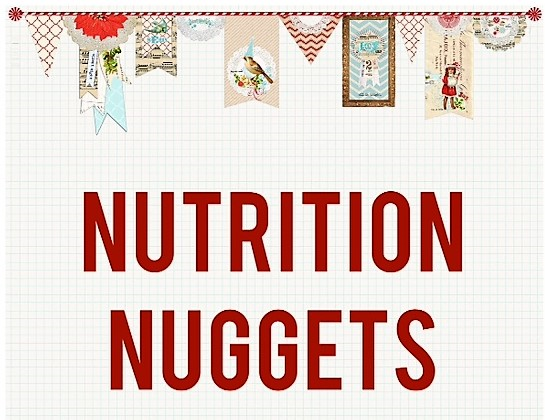 The topics for this months Nuggets are: Strokes; Diet & Acid Reflux; Apricot Kernels; Microbiomes (gut buddies); Artificial Sweeteners & Diabetes; and Diet & B/P as we age. Lots to think about!
The Centers for Disease Control & Prevention, CDC, states on their website that: "Stroke is the fifth leading cause of death in the United States and is a major cause of serious disability for adults.1,2 About 795,000 people in the United States have a stroke each year." Anyone can be at risk of having a stroke regardless of age, gender or ethnicity. 80% of strokes are preventable, according to the CDC. 20% are not preventable but strokes are treatable. The treatment depends on the type of stroke & how early it is caught.
New report a "wake-up call" about stroke risk By ASHLEY WELCH CBS NEWS September 6, 2017 The "wake -up call is that the progress of stroke prevention has stalled. This particular study does not address the reasons for the stalled progress. Other studies have pointed at obesity, diabetes & high blood pressure as the culprits.
CNBC/Modern Medicine: America is losing battle to prevent strokes, as risk factors increase across population This article mentions the fact that we are seeing an increase in hospitalization of younger people & children for strokes. The cause is linked to risk factors such as obesity, high blood pressure, high cholesterol, diabetes & use of tobacco. This is appalling news!
The CDC is calling this a "wake-up call" for the CDC. There are studies & programs to show that diet & lifestyle changes can lower your risks. I think the "wake-up call" is for the American public to take a serious look at how they & their families are eating & exercising. Be your own advocate. Don't wait to be told that you need to clean up your diet, exercise & change your lifestyle. Losing just 10 pounds, if you are overweight, will lower your blood pressure, lower your cholesterol & your overall risk for cancer, heart disease, stroke & diabetes.
---
The Huff post & other news agencies reported that A Vegetarian Diet Could Be The Ideal Acid Reflux Remedy: This could be huge. 09/08/2017, By Rebecca Zamon, Senior Editor, Lifestyle, HuffPost Canada As it says in the title, this could be huge. The latest studies, Science News, have shown that medications used for acid reflux, proton pump inhibitors, have been linked to a higher risk of death with long term use. This small study of 184 people shows that you can get the same benefits with a plant based diet… like the Mediterranean diet 🙂
Another example of what a change in diet & lifestyle can make.
(…continue reading Mary's Blog here!)
---
Ketogenic Diet


posted September 18th, 2017
Two weeks ago my post was Are Carbs the Problem? Not Fats? The post was about the McMaster University study which found that a higher-fat diet was actually associated with a lower risk of early death. The bottom line that I took away from the study was that fat is okay in moderation; 30% of your calories. Low fat diets are harmful. Complex carbs are okay in moderation; 50-55% of your calories. Simple carbs are not okay. Eat a plant based diet.
In the news this week is that the Keto diet, which is similar to the diet the McMaster Univerity study covered, can help you to live longer. This diet is very popular among people who want to lose weight & athletes. Lets look at the new research & the history of the Ketogenic diet as well as the pro's & con's of being on the diet. It is not for everyone.
I am sure we will be hearing more about research into the benefits of this diet for some cancers, especially cancer of the brain.
---
The Ketogenic diet was introduced in 1924 by Dr.Russel Wilder at the Mayo Clinic for children with epilepsy. It fell out of favor in the 1940's when anti-seizure medications were discovered. The diet was successful with a large percentage of epileptic children but had to be adhered to 100% for it to work. Taking an anti-seizure drug was, understandably, much more appealing. The main complaint from parents was that the diet was difficult to maintain. It took too much time to calculate & prepare plus you couldn't eat anywhere but home.
New interest in the diet for epilepsy started in 1994 with a news report on NBC's Dateline. It was the story of Charlie Abrahams, the 11 month old son of Jim Abrahams, an American movie producer & writer. Charlie had epilepsy that was difficult to control. When the conventional & alternative treatments that they tried didn't help his sons seizures, Mr. Abraham took him to the pediatric unit of Johns Hopkins Medical Center. They were using the ketogenic diet for the treatment of epilepsy. Here are a few excerpts from the Charlie Foundation for Ketogenic Therapies.
"In 1993, 11 month old Charlie Abrahams developed difficult to control epilepsy. As a last resort, while Charlie was experiencing multiple daily seizures and multiple daily medications, his parents turned to a Ketogenic Diet for help. The diet worked. Charlie became seizure and drug free within a month. He was on the diet for five years and now eats whatever he wants. He has never had another seizure."
"The Charlie Foundation for Ketogenic Therapies was founded in 1994 to provide information about diet therapies for people with epilepsy, other neurological disorders and select cancers."
"New applications of the ketogenic diet for cancer, autism, ALS, Parkinson's Disease, type-2 diabetes, and traumatic brain injury have emerged. Scientific data regarding these new uses of diet therapy is accumulating rapidly. Variations of the ketogenic diet for these other disorders are being developed. Today, it is the Charlie Foundation's expanded mission not only to champion ketogenic diet therapy for epilepsy, but provide up-to-date information regarding its expanded use and variations. To this end we have re-named ourselves "The Charlie Foundation for Ketogenic Therapies"."
This is an amazing website with all the current news & research on the ketogenic diet. If you have an interest in the diet I would recommend starting with the foundations website. ***When you go to the website, watch the video about the Keto diet & brain cancer…
(…continue reading Mary's Blog here!)
---
Foods as Beauty Products!


posted September 8th (early!), 2017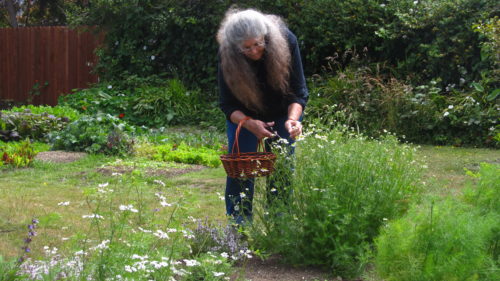 Our NUT Elf, Suzi, had this interesting idea for this weeks post; using food as beauty products. This can be for your everyday routine or for an in-home spa day to relax. What a fun time I had in researching this topic.
Before we get into natural ways to enhance your beauty, take a look at this article from Health on NBC News. Suffering for beauty has ancient roots. From lead eyeliner to mercury makeup, killer cosmetics over the decade. by Diane Mapes. Reading this may have you taking a closer look at the ingredients in your makeup & beauty products.
You can always check up on the manufacturer on EWG.org's Skin Deep Cosmetics Database
I felt it only fair to add this site where you can check on the ingredients of your cosmetics. It is sponsored by the industry. Cosmetics Info: The Science & Safety Behind Your Favorite Products "Consumers of cosmetics and personal care products are protected by strong federal safety regulations under the U.S Food and Drug Administration (FDA) via the Food, Drug & Cosmetics Act. In addition, cosmetics companies work to ensure ingredient safety and are guided by a strong commitment to utilize the best science and latest available research data to substantiate the safety of a cosmetic and personal care product before it is marketed. Based on the information that is submitted to the FDA, via the Adverse Events Reporting System and other reporting mechanisms, it is important to note that only a very small percentage of cosmetics or personal care products on the market are associated with adverse events." Take a look at this page: A History of Cosmetics from Ancient Times Fascinating!
---
Suzi starts us off with this contribution… "It works! I've only done this once today, and my wrinkles were not gone totally, but not as deep. So I'm guessing if I keep using it, maybe they will go away! ha ha ha"
No More Wrinkles and Sagging Skin on Your Face
•1/2 cucumber + 1 egg white
•Peel cucumber and cut into small pieces. Blend into a puree. Pour into a bowl covered with a strainer, drain all the juice. Smash the pulp with a spoon in the strainer to ensure all the juice is extracted. Add the egg white and mix well.
•Apply the mixture on the areas of the skin you want to tighten. Let it stand for 15 minutes; rinse with cold water.
•To get the best results, use once or twice a week…
(…continue reading Mary's Blog here!)
---
Are Carbs the Problem? Not Fats?


posted September 5th, 2017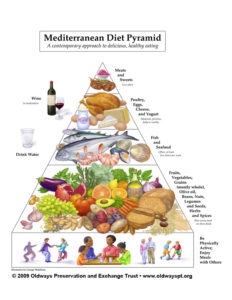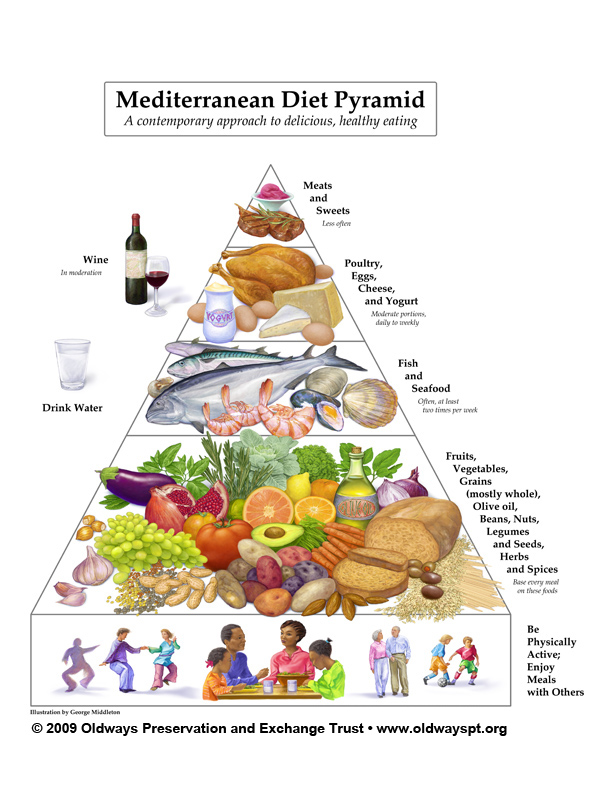 It is getting increasingly more difficult to keep up with research studies on diet. It seems that every few weeks it is something new. Yet when I read through the published studies it all boils down to the same thing. This one is no different. The results were the same; the healthiest people in the world eat fruits, vegetables, beans, seeds, nuts & whole grains, avoid or limit simple carbohydrates and sugar.
The latest study from McMasters University in Canada suggests that carbohydrates are the problem in diet related illnesses, such as cardiovascular diseases, rather than fat.
The Canadian STAR.com: Reducing carbohydrates, not fat, should be focus of dietary guidelines, study says "A McMaster University study found a higher-fat diet was actually associated with a lower risk of early death."
The Telegraph: Low-fat diet could kill you, major study shows Always love these headlines
Here are the facts that I have taken from the McMasters study:
•The study is challenging the World Health Organization's guidelines for a low fat diet as the best diet for cardiovascular health.
•Participants: 135,000 people in 18 countries.
•Since heart disease is a global problem, this study was important.
•Findings: Participants who ate a higher fat diet of 30%, rather than the 11% recommended, had a 23% LESS risk of dying & 18% lower risk of stroke.
•The results were based on a 30% intake of all fats: saturated, monounsaturated and polyunsaturated fatty acids. 30% being the ~fat sweet spot~.
•They found no evidence that a low fat diet, less than 10 %, had any health benefits, & under 7% was harmful.
•A diet with more than 60% carbs had a 28% higher risk of death.
•Low carb diets showed no health benefits either.
•They concluded that the healthiest diet would be 50 to 55 percent carbohydrates ~ called the carb sweet spot~ and 35 percent total fat, including both saturated and unsaturated types.
•Although further study is needed, these results may have an even better impact on cancer, respiratory disease & dementia.
Another study that is referenced in the articles above is about the amount of fruit, veggies & legumes you should consume on a healthy diet. Reuters: Study challenges conventional wisdom on fats, fruits and vegetables By Andrew M. Seaman
Facts gleaned from the second look at the McMasters study regarding fruits & veggies.
•Current WHO guidelines state that individuals should eat a minimum of 5 servings of fruits, vegetables & legumes per day.
•Canadian guidelines are 5-10 servings per day. USA guidelines are 5-13 servings of fruits, veggies & legumes per day.
•In most parts of the world 5 servings of fruits would be too expensive.
•The greatest health benefits was 3-4 servings per day with no significant increase in benefits above that.
•This study does not suggest that you quit eating more than the recommended servings if you already do…
(…continue reading Mary's Blog here!)
---
August Nutrition Nuggets


posted August 29th, 2017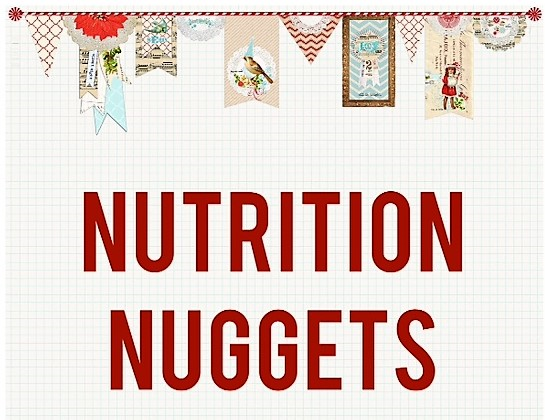 Another interesting month for health news. I will start with one of my favorite fruits, the avocado. The other topics are high calorie foods & cancer; walnuts & weight loss; vitamin C & B; & a study on bright lights & breast cancer. I included two fantastic vegan recipes at the end of the post.
---
Did you know that Americans eat about 2 billion pounds of avocados a year? Those of you living in San Diego know that estimate to be true That is what the Hass Avocado Board claims. Here is a link to their website with wonderful avocado recipes: Avocado Recipe Collection
After eating the avocado, the seed & husk are usually tossed out. I know that our composting worms don't like either of them. The seed did have its 15 minutes of fame a few years ago when health websites were telling people to put it in their smoothies. The Health Sciences Academy has a good article about the pits: Avocado Pits: Start or Stop Eating?
What about the husks? Forbes: There's An Untapped Wealth Of Useful Molecules In Avocado Seeds by Sam Lemonick, AUG 21, 2017 . "It could very well be that avocado seed husks, which most people consider as the waste of wastes, are actually the gem of gems because the medicinal compounds within them could eventually be used to treat cancer, heart disease and other conditions," said Bandyopadhyay, according to an American Chemical Society press release. Very interesting information. I like it when something most people consider a waste product is turned into something useful.
---
The idea that high calorie foods, such as those found in fast food, sugar laden sweets & fried foods like chips, would be linked to obesity linked cancer is a no-brainer. But what the study showed was that the risk they found was only in women of a normal weight or thinner who ate those kinds of foods regularly.
My takeaway from this study is that the quality of the foods you eat is most important. People who eat calorie dense, nutritionally deficient foods tend to eat fewer veggies, fruits, nuts & whole grains. As the lead researcher Cynthia Thomson, quoted in this story, mentions, "But, she added, being thin doesn't mean you are "metabolically healthy" — which means having normal blood sugar, cholesterol and triglyceride levels, for instance." I knew a young aerobics teacher, back in the 80's, who only ate Doritos & drank Tab. That was all she would eat because it kept her thin. She rarely ate a vegetable & I never saw her with a piece of fruit. The problem was, she was always tired & sick…
(…continue reading Mary's Blog here!)
---
What is "The Salt Fix"?


posted August 21st, 2017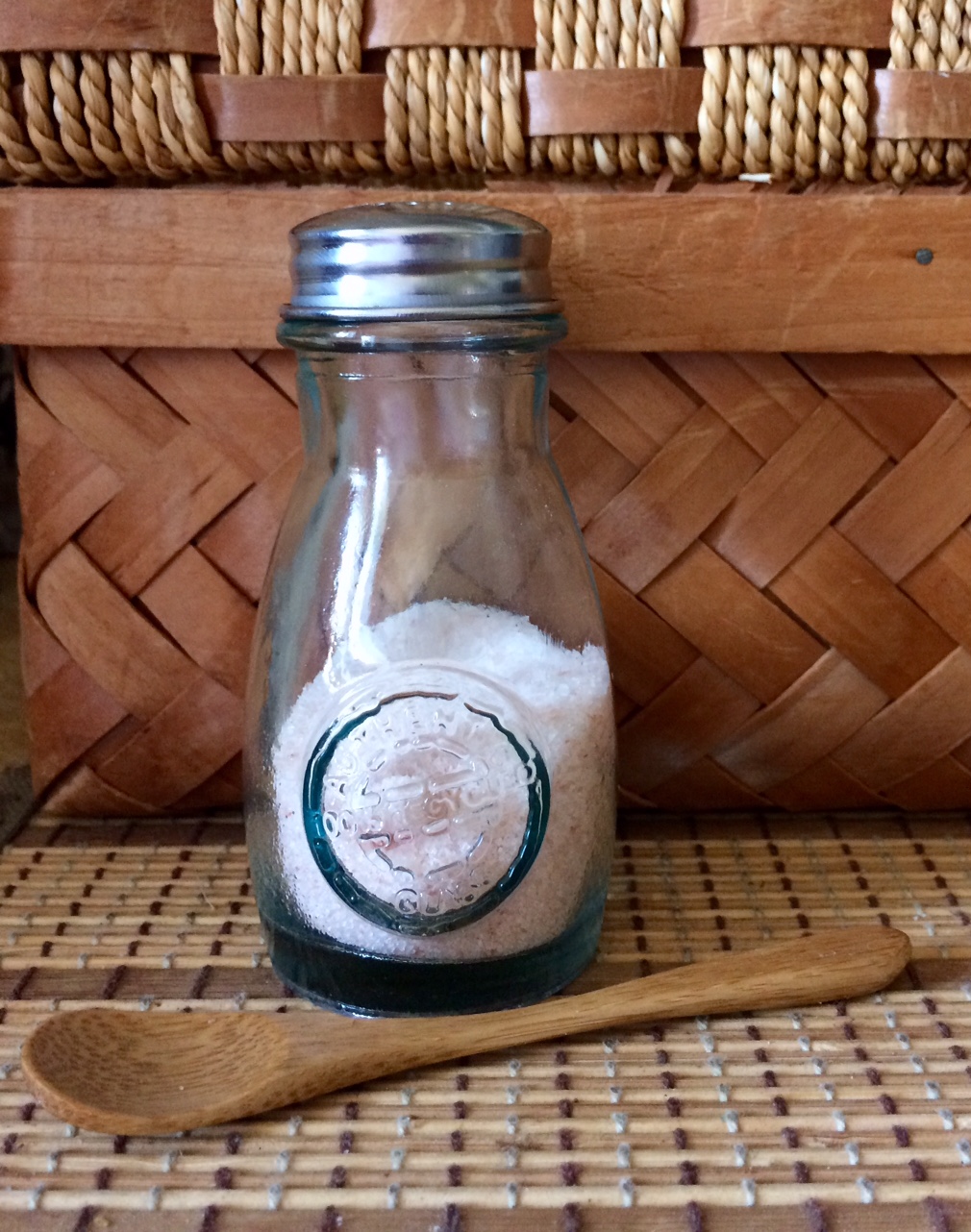 Salt is back in the news thanks to a new book that was just released. The Salt Fix by researcher James DiNicolantonio It came to my attention on Dr. Low Dog's Facebook post.
Dr. Tieraona Low Dog: "We've been looking at the evidence for and against saturated fat and carbs in the diet for years. Now there is a book looking at the role salt plays in our health. For years, physicians, myself included told people to limit their salt intake to 1 teaspoon per day (2300 mg of sodium) and for those at high risk for heart disease or hypertension (e.g., people over age 50, African Americans, those with kidney disease) to cut back to no more than 1/2 teaspoon per day (1500 mg of sodium). However, in 2013, after reviewing the evidence, the Institute of Medicine found that those who went on very low salt diets actually faired worse than those with higher intake. Now comes along, The Salt Fix, written by researcher James DiNicolantonio, which questions many of our current assumptions around this precious mineral. I still think it wise to avoid heavily processed foods that are loaded in salt and devoid of much nutrition. I prefer spices and culinary herbs for flavoring foods as they are powerhouses when it comes to taste and health giving compounds. And while it is probably okay to "loosen the reins" a little when it comes to salt, moderation seems to always be the sagest advice." WNY researcher shakes up nutrition world with new book on salt By Scott Scanlon, June 9, 2017
---
Sodium is a chemical element that is essential for the human body. Salt is a mineral that is made up of two elements: Sodium & Chlorine. For you chemistry buffs, NaCl or sodium chloride. 40% of table salt is sodium. Salt is harvested from the evaporation of sea water or mining it from the earth.
From Sources of Sodium
•1/4 teaspoon salt = 575 mg sodium
•1/2 teaspoon salt = 1,150 mg sodium
•3/4 teaspoon salt = 1,725 mg sodium
•1 teaspoon salt = 2,300 mg sodium
Salt has been used to cure/preserve meats, enhance flavors, add moisture to foods, it has played a role in religion & has been used as currency. I found a fascinating history of salt at Saltworks. This is a very interesting site with information about gourmet salts, salt recipes & more. I enjoyed perusing the pages.
Sodium has many roles in the body. It helps to regulate the body's overall fluid balance, thus regulating our blood pressure. It also regulates the normal function of nerves & muscles. It is found in the blood & around cells. We get our sodium through food & drink, and lose it through sweat & urine. Our kidneys regulate the balance by adjusting the amount lost in urine. The amount of sodium in the body effects the blood volume or amount of fluid in the blood & around the cells. It is quite the balancing act! The ratio of sodium to potassium affects our blood pressure & kidney function…
(…continue reading Mary's Blog here!)
---
Iron Deficiency Anemia & Iron-Rich Foods


posted August 14th, 2017
(…continue reading Mary's Blog here!)
Iron deficiency anemia, IDA, is a common symptom among cancer patients. It can be the result of the inflammatory process of cancer or by its treatment. Many patients come into the oncologists office with a history of anemia. From my research I see that iron deficiency is a common problem world wide. Treating IDA varies by cause. Depending on the diagnosis, it can be helped or corrected with nutrition. In this post I am going to discuss dietary sources of iron exclusively. Eating a diet rich in iron can be done alongside any treatments your healthcare team has decided upon.
---
The National Institute of Health states on their Iron Supplement Fact Sheet, state that "People in the United States usually obtain adequate amounts of iron from their diets" & "Isolated iron deficiency is uncommon in the United States. Because iron deficiency is associated with poor diet, malabsorptive disorders, and blood loss, people with iron deficiency usually have other nutrient deficiencies." Hmm…
The Iron Disorders Institute states: "Iron deficiency is a condition resulting from too little iron in the body. Iron deficiency is the most common nutritional deficiency and the leading cause of anemia in the world. In the USA, despite food fortification, iron deficiency is on the rise in certain populations." Diet plays a huge part in this. Poor diets are not just an economical problem. The SAD, standard american diet, is woefully lacking nutrients the body needs to stay healthy.
---
This is an informative resource about Iron Deficiency Anemia. This was written in January 2017 & it states that IDA is a common nutritional deficiency in the USA. I wanted to share this paragraph regarding the symptoms of anemia.
Academy of Nutrition& Dietetics, EatRight: Foods to Fight Iron Deficiency By Caroline Kaufman, MS, RDN, Published January 06, 2017
"If the body doesn't absorb its needed amount of iron, it becomes iron deficient. Symptoms appear only when iron deficiency has progressed to iron deficiency anemia, a condition in which the body's iron stores are so low that not enough normal red blood cells can be made to carry oxygen efficiently. Iron deficiency is the most common nutritional deficiency and the leading cause of anemia in the United States.
Symptoms include:…
(…continue reading Mary's Blog here!)
---
Organic Imposters


posted August 7th, 2017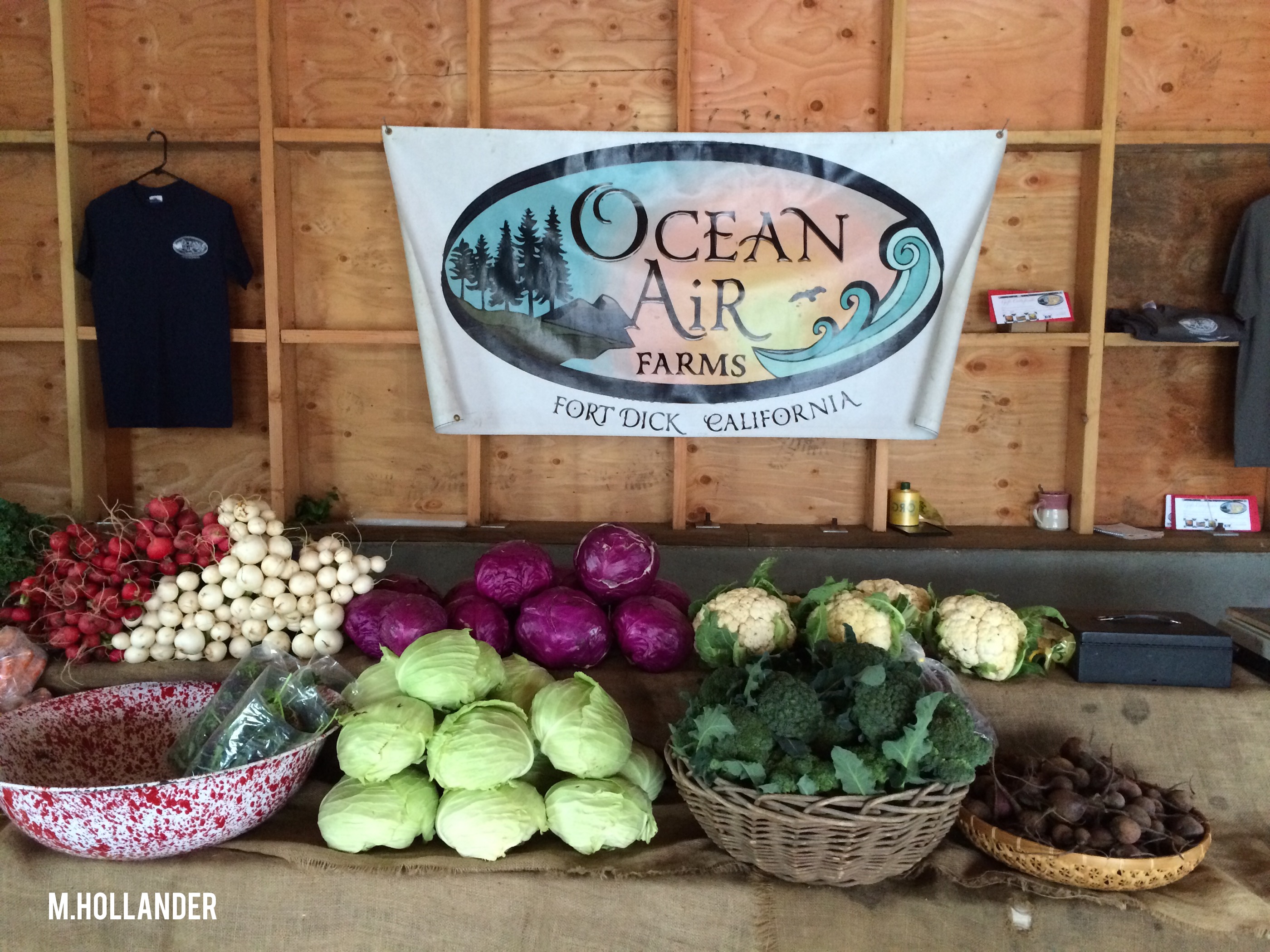 I was complaining to my husband last week about the prices we pay for organic products at our natural foods market. I was comparing them to what I could buy at Safeway; purchasing their store brand organic products. I was also comparing the prices for produce at our local farmers market. After researching for this post, freshness & quality at the farmers market & our local natural food store won over the cheaper prices at Safeway.
What I have wondered about for years: are there really enough small organic farms to supply big box stores like Walmart, Safeway, Target and others? I decided to do some investigating.
What I found was troubling at the very least. Big farms & dairy's are the ones supplying the bigger stores. These large enterprises are certified organic, by some iffy certifiers, and are cutting corners. According to the following articles, cutting corners means not living up to the organic standards set by the FDA. For example some dairy's are not allowing the cows outside as outlined in the standards but are factory farming. UGH 🙁
---
What are the standards? USDA Organic Production/Organic Food: Information Access Tools Everything you ever wanted to know about Organic food & organic certification.
---
This is a very good article explaining the problem of organic impostors from my ECOWatch Newsletter: Here's How to Boycott Organic Imposters By Katherine Paul and Ronnie Cummins, Organic Consumers Association, Jul. 21, 2017 "A recent series of articles by a Washington Post reporter could have some consumers questioning the value of the U.S. Department of Agriculture's (USDA) organic seal. But are a few bad eggs representative of an entire industry?
Consumers are all for cracking down on the fraudulent few who, with the help of Big Food, big retail chains and questionable certifiers give organics a bad name. But they also want stronger standards, and better enforcement—not a plan to weaken standards to accommodate "Factory Farm Organic."
The article points out that their are about 25,000 honest organic producers & that they are being hurt by the dishonesty of the few. The authors list the ones that we, as consumers, need to watch out for. They also give you the following tools…
(…continue reading Mary's Blog here!)
---
July Nutrition Nuggets


posted July 31th, 2017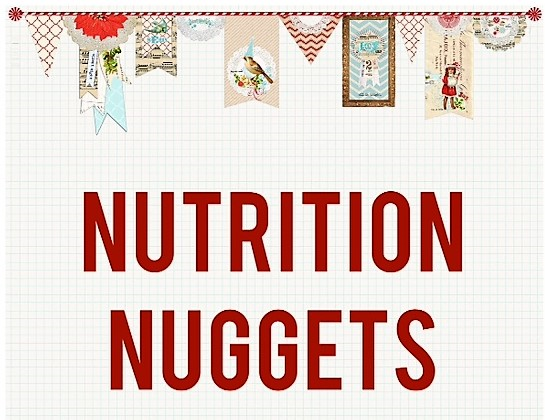 I like to lead into our Nutrition Nuggets with a coffee article or research study. Did not expect this one! Washington Post: Coffee with Viagra-like ingredient recalled after FDA discovery By Alex Horton July 20 Ha! No Comment! "The FDA announced last week that Yee's company, Grand Prairie, Tex.-based Bestherbs Coffee LLC, is voluntarily recalling all lots of the uniquely spelled "New of Kopi Jantan Tradisional Natural Herbs Coffee" due to undeclared ingredients, including desmethyl carbodenafil and milk, sold between July 2014 and June 2016." The desmethyl carbodenafil is the problem. It is similar to Viagra.
I am big on telling you to read the labels before you buy anything new. Especially if you take any medications or have allergies. In this case the milk & herb were not declared on the ingredient list! The herb will interact with medications, especially nitrates. The milk could be dangerous for those with allergies or even sensitivities to dairy.
There were no health issues reported to the FDA about this coffee. It is not clear why they were targeted by the agency. It is among other coffee brands laced with this herb that were recalled earlier this year & last year. Sigh…we need to be ever vigilant & stick with whole foods & familiar brands.
---
There were two studies in the news about sugar. The first one is concerning the pairing of sugary drinks with high protein meals; think fast food & "super sizing". Drinking Sugary Drinks With High Protein Meals 'May Prime The Body To Store More Fat' 07/21/17 The one quote in this article that stood out for me was that "sugary drinks are the largest single source of sugar in the American diet". The study showed that with an increase of protein & fat in the meal, paired with the sugary drink, the metabolism of the individual was impaired leading to storage of the energy as fat & weight gain. The study also found that the sugary drink did not satisfy the subject. They wanted more salty & spicy foods for hours after their meal. Good read.
The second study is in regards to artificial sweeteners. NPR…Artificial Sweeteners Don't Help People Lose Weight, Review Finds, July 17, 2017, KATHERINE HOBSON This is as a very good article to read. It explores various studies relating to artificial sweeteners and the reasons people use them. They are not used solely by people wanting to lose weight. They are, surprisingly, also used by people who feel they are a better, healthier, sweetener choice. The reasons that weight loss doesn't follow when using artificial sweeteners are also looked at.
One of the studies they refer to, in this article, is from the Journal of the Academy of Nutrition & Dietetics. Consumption of Low-Calorie Sweeteners among Children and Adults in the United States March 2017. "Our findings were that 25.1% of children and 41.4% adults reported consuming LCSs. Most LCS consumers reported use once daily (80% of children, 56% of adults) and frequency of consumption increased with body weight in adults. LCS consumption was higher in females compared with males among adults, and in obese individuals, compared with overweight and normal-weight individuals." I was surprised at how many people, especially children, use artificial sweeteners. The numbers are even higher because they are in granola bars, energy bars & drinks that you wouldn't know about unless you read the label. Thought provoking.
My personal opinion as to why people don't lose weight & may even gain pounds, is twofold. One, because people add extra calories to their meal as a reward for drinking or eating products with artificial sweeteners in them. The second reason is that the body reacts to the brain saying we just ate something sweet. When it doesn't find the sugar (just chemicals) it takes it out of our energy storage. Thus making us feel lethargic & needing more sugar. It ends up a circular process with no ending.
An added thought about weight gain…I found this video with Professor Traci Mann's view on obesity refreshing. Take a look. BBC: Think Again: 'There is no obesity crisis' A personal view from Professor Traci Mann, A film by Sahar Zand…
(…continue reading Mary's Blog here!)
---
Elimination Diet


posted July 24th, 2017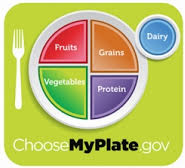 Elimination diets can be quite helpful when you & your health care team cannot explain that rash, bloating, diarrhea, constipation or other mysterious digestive & health related symptoms. It could be food allergies, sensitivities or an intolerance caused by something in your diet.
If you think you have a food allergy or if you have had a severe reaction to a food then you need to be under the care of a physician. In extreme cases, eliminating the suspected food & then reintroducing it may trigger a severe reaction like *anaphylactic shock.
---
An elimination diet is the removal of foods that you or your health care team think are causing these issues. My favorite way of identifying these foods is by keeping a food diary & noting when you have any symptoms & more importantly, describing them. Another way is to eliminate the foods that are known to be a food allergen.
There is a difference between allergic reactions to foods & being sensitive or intolerant of a food or food group. An allergic reaction is much more serious & is caused by your immune system. The symptoms for an allergic response can be as simple as a rash, itchy eyes, runny nose to more serious reactions like gasping for breath. These can occur within minutes or hours of eating something that your immune system sees as a threat.
Most food problems are from a sensitivity or intolerance of a food item or group. This is usually experienced as a digestive upset; cramps, diarrhea, bloating or gas. These symptoms are not related to an immune response.
---
According to the Mayo Clinic's All About Food Allergies, "Some of the most common food allergens include:
•Eggs
•Milk
•Peanuts
•Shellfish
•Tree nuts
•Soy
•Fish
I would include wheat & wheat gluten to the list. Intolerance or a sensitivity to these two have been on the rise as I discussed in earlier posts. Processed foods & alcohol should also be on the list. Processed foods have hidden ingredients; those that are under the percentage that must be listed on labels by FDA rules…
(…continue reading Mary's Blog here!)
---
Essential Oils


posted July 17th, 2017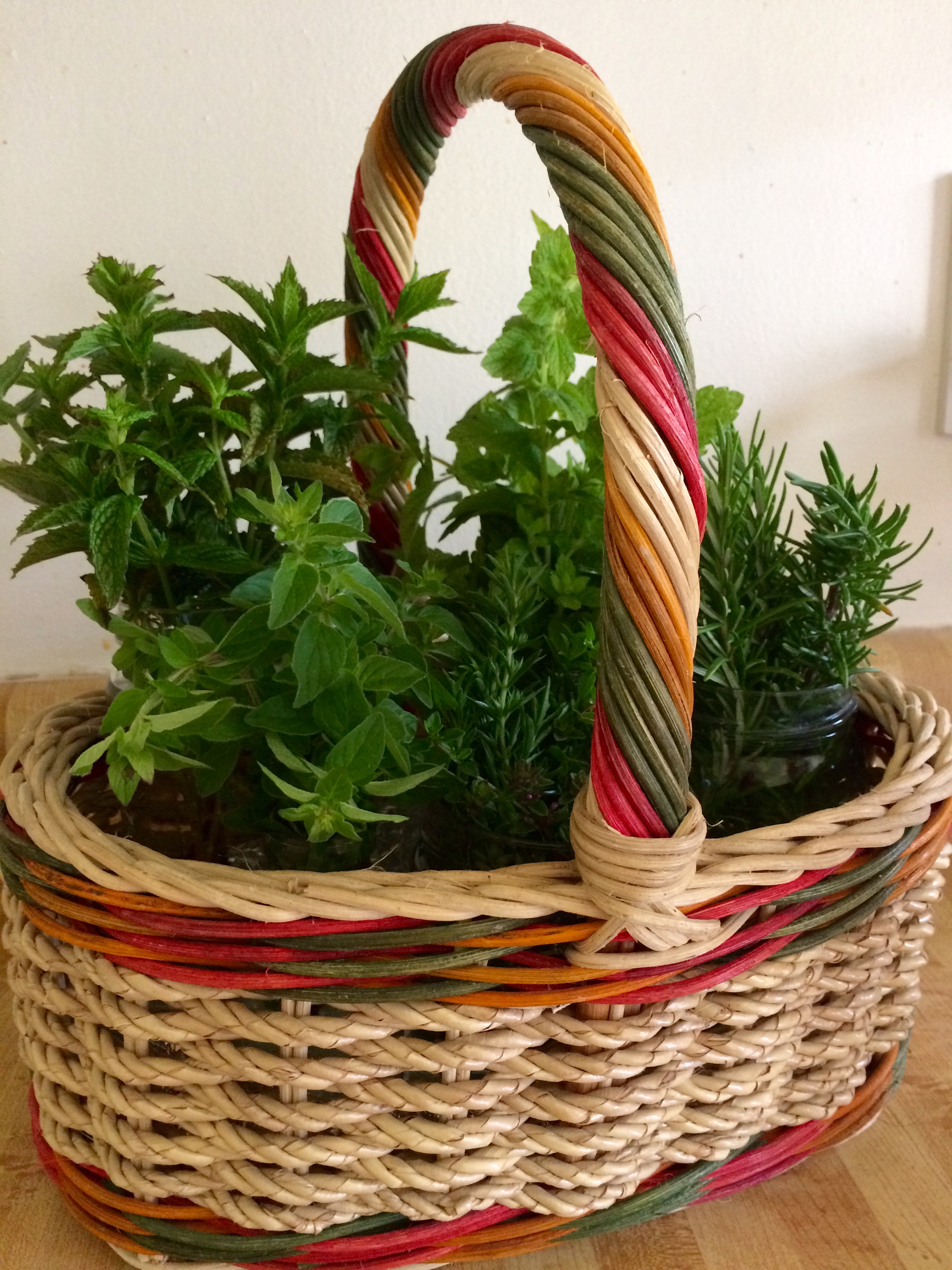 I am writing this post in response to several emails I have received recently about essential oils. This is a huge subject. What are essential oils? Are they regulated by the FDA? How are they made? Are there any safety issues? When & how do you use them? These are great questions, keep reading for the answers!
On the FDA website, there is a page devoted to Aromatherapy. "Under the law, how "aromatherapy" products are regulated depends mainly on how they are intended to be used.
FDA determines a product's intended use based on factors such as claims made in the labeling, on websites, and in advertising, as well as what consumers expect it to do. We also look at how a product is marketed, not just a word or phrase taken out of context. Finally, we make decisions on a case-by-case basis.
If a product is intended for a therapeutic use, such as treating or preventing disease, or to affect the structure or function of the body, it's a drug. For example, claims that a product will relieve colic, ease pain, relax muscles, treat depression or anxiety, or help you sleep are drug claims.
Such claims are sometimes made for products such as soaps, lotions, and massage oils containing "essential oils" and marketed as "aromatherapy." The fact that a fragrance material or other ingredient comes from a plant doesn't keep it from being regulated as a drug.
Under the law, drugs must meet requirements such as FDA approval for safety and effectiveness before they go on the market. To find out if a product marketed with drug claims is FDA-approved, contact FDA's Center for Drug Evaluation and Research (CDER), at druginfo@fda.hhs.gov.
This is important to know. If you see an essential oil that claims to cure cancer it is considered a drug & is subject to the same regulations as any medication. More than likely it is a false claim & should be reported to the FDA. I am not in favor of "over regulation" by the FDA but I am in favor of protecting vulnerable populations.
---
Essential oils have been very popular for several years. Mountain Rose Herbs sells 42 different essential oils. Other companies sell over 80 essential oil singles. There are countless numbers of combinations of oils sold as well. Amazing selections!
On the EWG.org: Skin Deep Cosmetic Data Base site, you can search for the safety of a product with essential oils or an essential oil itself by company. Here are examples for my search of the essential oils by NOW
---
Essential Oils are an exceptionally concentrated oil that has been extracted from a plant by steaming, pressing or by a solvent. The preferred way is by steaming or pressing. The extraction process is dependent upon the plant. Some are very fragile & require a specific type of process. The resulting oil smells like the original plant & is volatile, which means it can evaporate easily at normal temperatures.
If you are interested in the different processes of extraction, NAHA, National Association of Holistic Aromatherapy, has a very thorough article on the subject. How Are Essential Oils Extracted?
(…continue reading Mary's Blog here!)
---
The History of Food Fads in the U.S.


posted July 10th, 2017
You should know by now how I feel about fad diets. I was interested to find out why, when & where this crazy attitude about food began? I think you will be surprised, I was!
The why isn't too shocking. Women & men have had this need to 'look good" at whatever cost to their health for a very long time. Looking good has not always meant being thin. For women, during some periods of history, it meant being what would be considered plump & curvy by the current standards. It also meant trying to have a young boys figure for those flapper dresses in the 1920's & again during the 1960's when looking like Twiggy was all the rage. Jack LaLane defined what a man's body should look like starting with his health club in 1936! The problem with this is that most women & men, no matter how much, or how they lose weight, will never conform to those images.
---
I found this abstract on PubMed very interesting. Regime change: gender, class, and the invention of dieting in post-bellum America. by Katharina Vester The crux of the abstract is to argue against the idea that women were encouraged to diet in the 1920's as a way to control them from further independence. She offers that dieting started way before then, in the 1860's, & targeted white, middle class males instead. Because the men were building up their bodies & losing weight, women began to do the same. "Revising the history of dieting to show its origins as a masculine practice appropriated by women to stake a claim to class and race privilege invites a rethinking of power and resistance in the disciplining of the female body." The abstract is short & an interesting idea. Give it a read.
---
To prove the point, here is the ~not so pretty~ history of some fad diets. The sad part is that some of these exist today.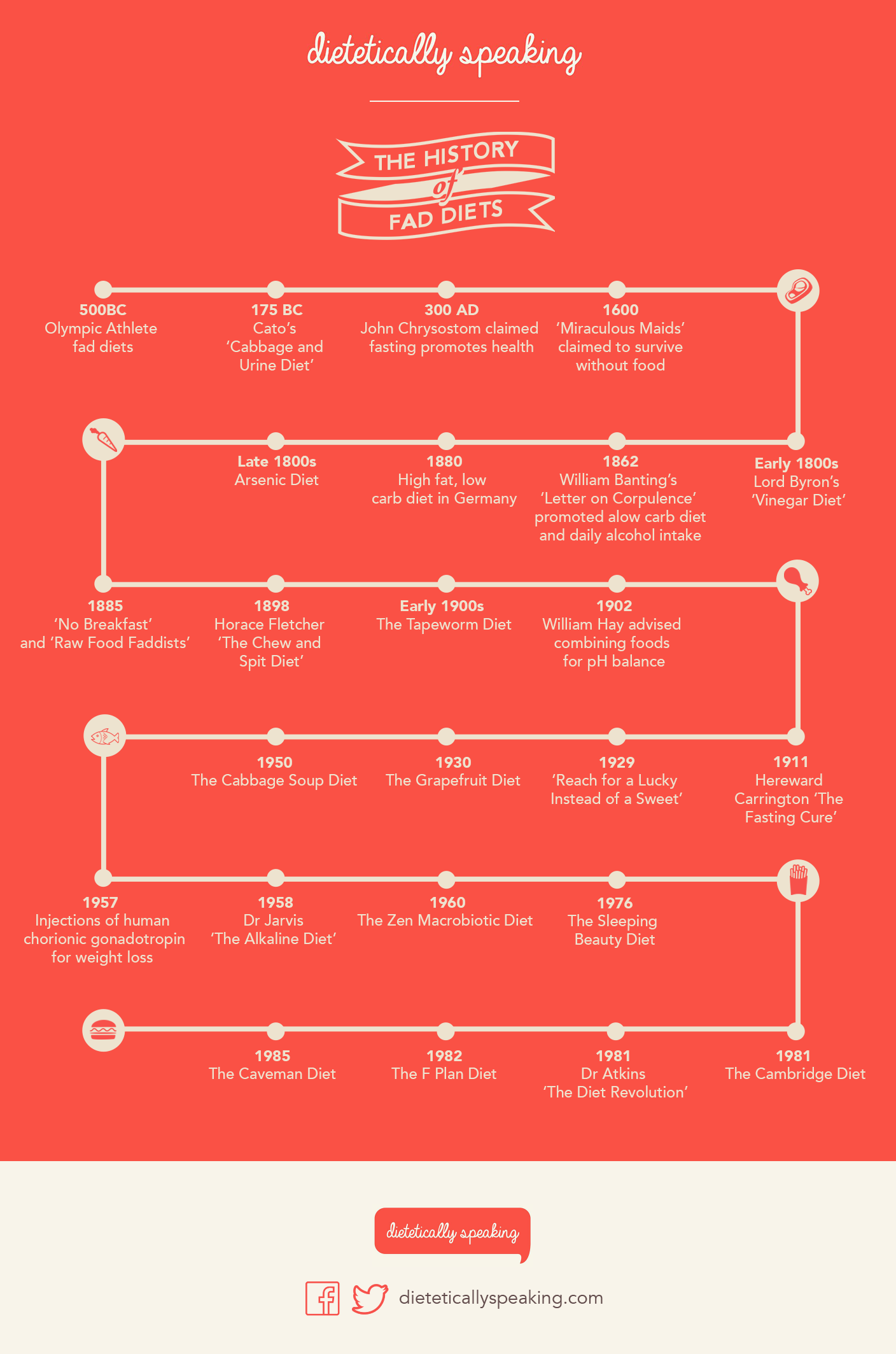 Maeve Hanan gave me permission to use this wonderful info-graph from her site dietetically speaking. She is a Registered Dietitian from Ireland, currently working in England. She wrote this very interesting article about fad diets: A Brief History of Ridiculous Fad Diets by Maeve Hanan, March 20th, 2016.
(…continue reading Mary's Blog here!)
---
Have You Met Polenta?


posted July 3rd, 2017
Polenta tubes are a staple in our pantry. My husband likes to use it for a quick snack or for his lunches. I like to use it instead of pasta in some recipes. If you haven't met Polenta, you are missing out.
Polenta is made from cooked cornmeal, making it gluten-free. It can be made with white or yellow corn; yellow is the most often seen. It was considered peasant food in Northern & Central Italy but is now a delicacy. I have seen it called "Italian Grits". Before the 16th century, polenta was made with spelt, rye or buckwheat. In the 16th century, corn was exported from America to European countries. It was at this time that polenta was made from corn. If you are interested in a more detailed history of polenta: Italy Heritage, traditional foods: Polenta
Polenta is very easy to make. 1 cup of cornmeal will make about 3+ cups of polenta. Here is a basic recipe from Cooking Lessons from the Kitchen.
How To Make Creamy Stovetop Polenta , Makes about 4 cups
What You Need
Ingredients …Instead of butter or cheese you can add herbs for flavor.
4 cups water
1 teaspoon salt
1 cup polenta or yellow cornmeal
1 cup cheese (optional)
1-3 tablespoons butter (optional)
Equipment
2- to 3-quart pot with lid
Whisk
Long handled spoon or sturdy spatula
Instructions
Bring the water to a boil. Bring the water to a brisk boil over medium-high heat. Add the salt.
Pour the polenta into the boiling water. While whisking gently, pour the polenta into the boiling water in a steady stream.
Continue whisking until polenta is thickened. Turn down the heat to low and continue whisking until the polenta has thickened enough that it doesn't settle back on the bottom of the pan when you stop stirring.
Cook the polenta 30-40 minutes. Cover the polenta and continue cooking. Stir vigorously every 10 minutes or so, making sure to scrape the sides, bottom, and corners of the pan. Cook 30 minutes for softer porridge-like polenta or 40 minutes for thicker polenta.
Stir in cheese and butter, if using. Stir the cheese and butter into the polenta, if using. Serve immediately, or cover the pan and let it sit at the back of the stove for up to 15 minutes before serving.
Additional Notes:
Leftover Polenta: Polenta will solidify into the shape of the container in which you store it. Leftover polenta can be sliced or cubed before being roasted, grilled, or deep-fried. To make it creamy again, warm it with a little broth, milk, or water, and stir vigorously. It won't be quite as creamy as it was originally, but it should still be pourable.
Per serving, based on 6 servings. (% daily value)…when made with butter & cheese.
Calories 207
Fat 10.7 g (16.4%)
Saturated 6.1 g (30.7%)
Trans 0.4 g
Carbs 21 g (7%)
Fiber 1 g (4.1%)
Sugars 0.5 g
Protein 6.4 g (12.9%)
Cholesterol 29.4 mg (9.8%)
Sodium 517.5 mg (21.6%)
Livestrong has a good article on the Nutrition Information of Polenta…
(…continue reading Mary's Blog here!)
---
June Nutrition Nuggets


posted June 26th, 2017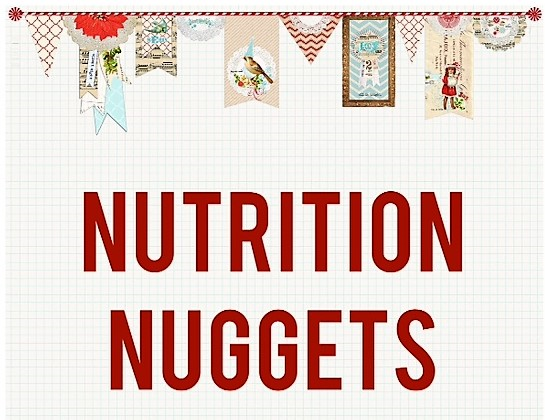 June is nearly over! The summer solstice is past us, and the days will be getting shorter. The months seem to be going by quite fast. What was new in the health news for June?
I believe the biggest shocker to anyone who is interested in their diet or nutrition is whether or not coconut oil is a healthy choice. Lets start with that. Remember, fats are not all the same. Here is an excerpt from my post Healthy Oils/Fats:
•Trans Fats: Being banned by the FDA. Most trans fats are made from highly processed oils; called partial hydrogenation. Research has shown them to be unhealthy for consumption and that is why they are banned in European countries & are being banned here.
•Saturated Fats: They are solid at room temperatures. Less than 7% should be in your diet.
•Polyunsaturated Fats: They are always liquid even when refrigerated. Each type of polyunsaturated oil contains a different Omega 3 to Omega 6 ratio. Check the labels. Your body needs both but the Omega 3's should be higher.
•Monounsaturated Fat: Liquid at room temperature but becomes cloudy when refrigerated. Choose oils that are highest in monounsaturated fats. These are the "healthy oils". These oils contain more Omega 3's.
CBS News ran this article, along with a video, on June 16th: Why you should replace coconut oil with healthier fats: The American Heart Association (AHA) released a report this week aimed at setting the record straight in the long-running debate over the healthiest fats. A recent New York Times survey found that 72 percent of Americans think coconut oil is healthy but only 37 percent of nutritionists agree with them.
The AHA says that replacing saturated fats found in coconut oil or butter with vegetable oils like corn or peanut can lower cardiovascular disease by about 30 percent. That's almost the same amount as a cholesterol-lowering statin drug. I want to mention here that corn & soy oil is GMO unless it is Organic. Extra Virgin Olive oil, a mono-saturated fat, would be my choice.
In the video, Dr. Tara Narula said: But the reality is when you look at what coconut oil is made of, 80 percent of it is saturated fat and that's similar to butter which is about 60 percent saturated fat or beef fat which is about 40 percent," Narula told "CBS This Morning." "Saturated fat raises the LDL or the 'bad' cholesterol so coconut oil is going to have that same effect as butter and beef fat."
There is such a thing as the "halo effect", where a food goes from bad to a super food status from one study or a celebrity endorsement. We have seen this happen many times. This has happened to coconut oil. It is not a "bad" oil but it is a saturated fat.
Based on all that I have read about this, coconut oil can be used, but in moderation. The AHA has recommended that no more than 7% of your total calories per day should come from saturated fat. For example, with 2000 calories a day your saturated fat limit is 16 grams or 140 calories from saturated fat. On the label of my coconut oil it states that 1 tablespoon = 13 grams of saturated fat.
Coconut oil advocates argue that it is a healthy fat because it is plant based. Not all plant based oils are healthy. They also point to cultures who exclusively use coconut oil in their cooking. Yes, but they don't have the same lifestyle & fast foods that we have. I can list all the arguments for its use as a food, but research does not back them up. Consume it in moderation.
It still has many uses as a skin moisturizer & in other beauty products. Don't throw it away, just move it to your bathroom. 🙂
(…continue reading Mary's Blog here!)
---
Food & Mood.


posted June 19th, 2017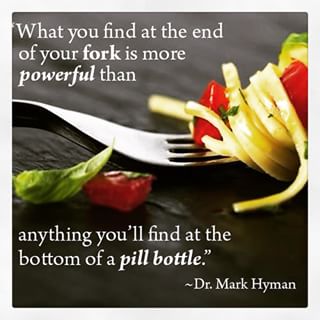 You have read &/or heard my opinions on food & mood for a very long time. On many occasions I have encouraged you to start a food diary that also notes how you feel emotionally after you eat a specific food or a meal. This is why you should start doing this…
I saw an article on BBC news regarding food & mental health. I decided to dig a bit further to see if I could find any research on the subject. We can all stand to improve our mental health, but especially when dealing with a life altering diagnosis.
This is the article that started my thoughts on the subject: How food can improve your mental health By Dr Rangan Chatterjee ~Doctor in the House~, 22 May 2017 Approximately one in four of us will experience a mental health problem each year in England. As part of our fight against this, we have a very much under utilised tool – food. In BBC One's Doctor in the House, I try to help 34-year-old Emma Gleeson, who has been experiencing anxiety, depression and panic attacks for many years.
This article is worth a serious look. The dramatic changes in her mental health is wonderful. Emma states: "I had been living on a diet of takeaways, fizzy drinks and general processed and convenience foods for as long as I can remember, and didn't for one moment think that what I ate was contributing in any way to the anxiety and panic attacks I'd been experiencing for years," she said.
"Since meeting and spending time with Dr Rangan, he has changed my entire outlook on food, and why certain foods were potentially having a negative impact on my mental health. I now only buy and cook with fresh food, I make my own stocks, I eat plenty of fish and I try to reduce the amount of sugar I consume. I feel so much better and intend to keep this up."
Diet changes to effect a change in our mental health should be made along with any therapy or prescriptions you are already taking. This is not meant to replace mental health care if you need it.
---
In Psychology today: How Food Effects Mood has a list of articles written about food & mood. They are all very good. The first one is, Recent Links Between Food and Mood : The benefits of being a Mediterranean omnivore by Gary L. Wenk Ph.D.Your …Brain on Food, Posted Apr 08, 2015 "Considerable evidence has linked an unhealthy diet to obesity, metabolic syndrome, diabetes and cancer. We now understand how chronic obesity ages us and then underlies the foundation of our death. Furthermore, obesity leads to body-wide chronic inflammation that predisposes us to depression and dementia. However, these are all the long-term consequences of our diet upon our body and brain. What about the short- term consequences? Can specific nutrients in my breakfast or lunch influence my brain's function today? Intuitively, we would all agree that this is certainly likely. After all, being depressed or anxious can lead to poor dietary habits; conversely, poor dietary choices can lead to depression and anxiety. Although it can be difficult to determine which came first in some people, most relevant studies indicate that an unhealthy diet is a significant risk factor for future depressive symptoms (Br J Psychiatry 2009;195:408–413)." …
(…continue reading Mary's Blog here!)
---
Simple Meals


posted June 12th, 2017
This time of year I prefer to be outdoors taking walks or working in the garden. I don't want to be in the house cooking a complicated, time consuming meal. I want something easy to make & easy to clean up! The key to this is to prepare produce ahead of time, & to cook staples such as grains & beans to have on hand in the refrigerator.
Because my husband grows vegetables, we came to an agreement that he harvests our salad greens & any ripe fruits & veggies twice a week. This way, I can I spin dry the salad greens before I store them in a salad keeper for use when needed. Produce such as potatoes, tomatoes, beets & mushrooms I clean when I am ready to use them. Veggies like carrots, celery, & cucumbers, I clean & cut into bite size pieces. They can be stored for use in a quick meal or a grab & go snack.
I usually cook a pot of brown rice, or other grain; & a pot of beans or lentils, at the beginning of the week & store them in the frig to be used in salads or by themselves. I also bake potatoes & root vegetables all at the same time if I know I will be using them in a recipe during the week.
Real Simple: How to Store Fruits and Vegetables By Elizabeth Passarella, Keep your produce as fresh as possible with these guidelines* for storing fruits and vegetables. Excellent guide.
***Before you ask, I rinse everything with cold water. I don't use vinegar or any commercial rinse product.
---
The latest newsletter from Oldways has some wonderful ideas for One-Dish Meals: Keep things simple in the kitchen this summer with healthy one-dish Mediterranean meals. There are plenty of traditional examples of these kinds of dishes. It's no wonder the Mediterranean diet topped U.S. News' list of the easiest diets to follow! Fewer dishes mean more time to relax while you're cooking and enjoy your meal at the table. You might even have some extra time to take advantage of the sunny summer weather. Keep reading for our favorite one-dish Mediterranean meal ideas.
Here are two ideas from the newsletter:
Chicken Apricot Salad…An Oldways recipe
INGREDIENTS…
(…continue reading Mary's Blog here!)
---
What the heck is Jackfruit?


posted June 5th, 2017
I have been aware of Jackfruit for quite awhile but didn't take an interest in it. To be honest, when I see the headline, "The New Superfood", I ignore it. For the last 2 months I have seen Jackfruit mentioned in nearly all of my food related newsletters. Then, when shopping at our local natural foods market, I saw a package of marinated Jackfruit in the cooler by the tofu. I decided it was meant to be. 🙂 I needed to research this fruit, write about it & cook with it.
---
The ultimate place to learn about this fruit is The Jackfruit Company. Their March 9th, 2016, Blog: What Is Jackfruit Anyway? (Jackfruit FAQs) is a good place to begin.
WHAT IS JACKFRUIT?
The question gets asked all the time, since jackfruit is a word that has many arching a brow in curiosity. Considering we're The Jackfruit Company, we love explaining what jackfruit is, where jackfruit comes from, how to cook with jackfruit, and why jackfruit is so nutritious.
Jackfruit is believed to have originated in Southern India thousands of years ago, but is now widely cultivated in tropical regions around the world: SE Asia, South America, Australia and the Caribbean where it has been enjoyed both in ripe and young forms. Jackfruit grows on trees (aptly named jackfruit trees!). A single jackfruit tree can produce 2 to 3 tons of fruit per year, with a single jackfruit growing up to 80 pounds big! Similar in growing style to bananas or coconuts, jackfruit is harvested straight from the tree. Very impressive!
Jackfruit is a drought-resistant, high-yield crop that enables us to provide substantial income to local families, who, up until recently, had no real means of monetizing the jackfruit already growing abundantly on their land. This company is pretty amazing.
Our mission at The Jackfruit Company is to twofold: to help more people all over the world eat this fiber-rich, nutrient-dense fruit (a single serving offers 20% of your daily fiber recommendation!) and generate new income for local farmers in India, our partners who source the young jackfruit.
What's more, jackfruit is recognized as a high-fiber whole-food meat alternative that will shape the future — and change, for the healthier, the center of the plate. Jackfruit is a good meat substitute because it is soy-free & gluten free. Most meat substitutes are made with soy & or gluten (seitan for example).
(…continue reading Mary's Blog here!)
---
May Nutrition Nuggets


posted May 29th, 2017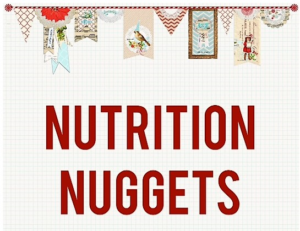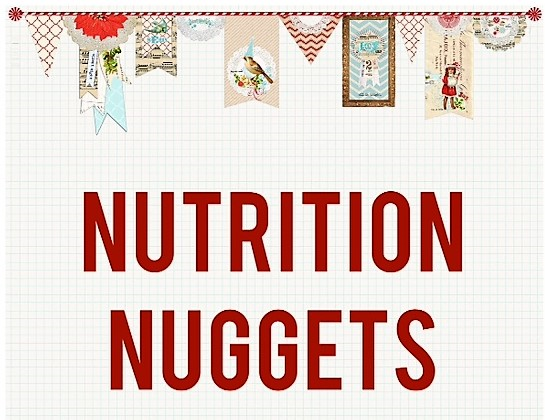 Nutrition Nugget posts are my favorites to write. We are so over saturated with political news that we miss the articles about health & wellness. Many new studies of interest are published every day. I enjoy wading through them. May's articles range from fruit juice, chocolate, alcohol consumption to aspirin & diets. 🙂 There are two "I told you so" moments for me. I will begin with them.
---
If you have been following my posts you know that I equate drinking fruit juice with drinking colas. Fruit juice is concentrated fructose with some vitamin & minerals, but sugar all the same. Even though this is a pediatric study, the information is for all ages.
NPR: Pediatricians Advise No Fruit Juice Until Kids Are 1 May 22, 2017, by KATHERINE HOBSON "We want to reinforce that the most recent evidence supports that fruit juice should be a limited part of the diet of children," says Steven Abrams, a professor of pediatrics at Dell Medical School at the University of Texas at Austin, and an author of the guidelines, which were published Monday in Pediatrics.
Whole fruit is a much better way to get all the vitamins and nutrients of fruit, the guidelines say. Whole fruit contains fiber, which slows the absorption of sugar by the body, and it also makes you feel fuller than juice, which can prevent overeating. That is an important point…Whole fruit contains fiber, which slows the absorption of sugar by the body. Fruit juice does not have the fiber so it is absorbed quickly. It takes 2-4 medium oranges to make one cup of juice; 5-8 teaspoons of sugar per cup. Cola has 5 teaspoons per 8 ounces.
The article goes on to say…these new guidelines don't apply to fruit drinks, which contain less than 100 percent juice and have added sweeteners. Those fall into the category of sugar-sweetened beverages, along with soda, sports drinks and energy drinks, and frequent consumption is associated with poor health outcomes, according to the CDC. An exception is that sports drinks may be useful for child or teen athletes who are exercising heavily, the AAP said in a 2011 clinical report. Sports drinks are not an option for cancer patients. Unless you are doing Zumba with Alessandra 🙂
Smoothies, too, fall into the "treat" category, says Abrams. As they should be if made with fruit juice. Smoothies can be made in your blender with a nut milk base, 10-20% whole fruit & 80% whole veggies along with other healthy ingredients. They should not be used as a substitute for a meal, except for breakfast. They are especially good for a pick-me-up in moderate amounts between meals. Check out my post in 2015 about Smoothies!
(…continue reading Mary's Blog here!)
---
Colon Cancer & Lifestyle Changes


posted May 22nd, 2017
The NIH: National Cancer Institute, predicts 135,430 new cases of colon cancer in 2017. In a new study that I will be discussing in this post, the lead researcher, Erin Van Blarigan, ScD, said that there are over 1.3 million colon cancer survivors in the US.
This newest study shows how important diet & life style can be in reducing the risk & recurrence of colon cancer. In my research I have found that these same guidelines should be followed by all cancer survivors/thrivers.
---
What is colon cancer?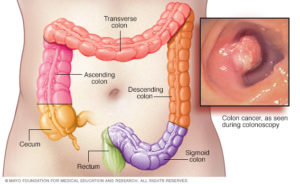 Colon cancer locations The Mayo Clinic has an informational page about Colon Cancer The overview states that: "Colon cancer is cancer of the large intestine (colon), the lower part of your digestive system. Rectal cancer is cancer of the last several inches of the colon. Together, they're often referred to as colorectal cancers. Most cases of colon cancer begin as small, noncancerous (benign) clumps of cells called adenomatous polyps. Over time some of these polyps become colon cancers."
~Important to note~ WebMD writes; "Although most colorectal polyps do not become cancer, virtually all colon and rectalcancers start from these growths."
Under Prevention, the Mayo Clinic recommends, besides yearly screening, the following:
Make lifestyle changes to reduce your risk. You can take steps to reduce your risk of colon cancer by making changes in your everyday life. Take steps to:
•Eat a variety of fruits, vegetables and whole grains. Fruits, vegetables and whole grains contain vitamins, minerals, fiber and antioxidants, which may play a role in cancer prevention. Choose a variety of fruits and vegetables so that you get an array of vitamins and nutrients.
•Drink alcohol in moderation, if at all. If you choose to drink alcohol, limit the amount of alcohol you drink to no more than one drink a day for women and two for men. I still have a difficult time with this recommendation to limit the amount of alcohol you drink to no more than one drink a day for women and two for men. It seems excessive to me.
•Stop smoking. Talk to your doctor about ways to quit that may work for you.
•Exercise most days of the week. Try to get at least 30 minutes of exercise on most days. If you've been inactive, start slowly and build up gradually to 30 minutes. Also, talk to your doctor before starting any exercise program. I recently read that 150 minutes a week of aerobic exercise is recommended. 30 minutes a day on a bike or walking, 5 days a week.
•Maintain a healthy weight. If you are at a healthy weight, work to maintain your weight by combining a healthy diet with daily exercise. If you need to lose weight, ask your doctor about healthy ways to achieve your goal. Aim to lose weight slowly by increasing the amount of exercise you get and reducing the number of calories you eat. Age old sound advice.
(…continue reading Mary's Blog here!)
---
Vegan Comfort Foods.


posted May 15th, 2017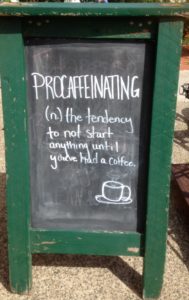 Had an inexplicable craving for pancakes this past week. When I looked more closely it was a need for comfort food. I am not a pancake person so I needed to find a healthy version. Since I don't usually have eggs, milk or butter on hand, I looked for a vegan recipe. In my research I found some fun sites for vegan comfort food! More than just pancake recipes!
---
This vegan website said it so well; even vegans need comfort food. VegKitchen "Vegans need comfort food just as much as anyone else. Salads and smoothies are great, but during sad or difficult moments, or when you're under the weather, they just don't do the trick. Warm and soothing, comfort foods also contain just the right amount of nostalgia — and love."
A sample of their recipes: Vegan "Chick-Un" Noodle Soup "This simple, tasty soup recalls a comfort food from my childhood — minus the poor bird. Chickpeas or baked tofu do the trick, adding substance and flavor to this soothing soup. There's a Yiddish proverb that goes: "Worries go down better with soup."
Serves: 6 ~Click on the recipe to see photos & additional notes.
•1 tablespoon olive oil
•2 large celery stalks, finely diced
•3 medium carrots, peeled and thinly sliced
•2 to 3 cloves garlic, minced
•1 small onion, minced
•32-ounce container low-sodium vegetable broth ~I like "NotChick'n" broth cubes.
•2 cups water
•2 teaspoons salt-free all-purpose seasoning blend (like Frontier or Mrs. Dash) ~Lemon pepper would be good.
•4 to 6 ounces small pasta rings (anellini) or
short noodles (cut vermicelli or angel hair pasta work well)
•1 cup cooked or canned (drained and rinsed) chickpeas, coarsely chopped,
or 4 to 6 ounces baked tofu, finely diced
•Salt and freshly ground pepper to taste
•2 to 3 tablespoons chopped fresh dill
1.Heat the oil slowly with 3 tablespoons water (or broth) in a large soup pot. Add the celery, carrots, garlic, and onion. Sauté over medium heat for 10 minutes, or until the vegetables begin to soften.
2.Add the broth, water, and seasoning blend. Bring to a simmer, then cover and simmer gently for 15 minutes, or until the vegetables are tender.
3.Raise the heat and bring to a rapid simmer. Add the noodles and simmer steadily for 5 to 8 minutes, or until al dente. Add the chickpeas or diced tofu, then season with salt and pepper. If the soup is too crowded, add a cup or two of additional water or broth. Stir in the fresh dill and serve.
Nutrition information
Per serving: Calories: 157; Total fat: 5g; Protein: 7g; Fiber: 2g; Carbs: 21g; Sodium: 163mg…
(…continue reading Mary's Blog here!)
---
Spring Recipes!


posted May 8th, 2017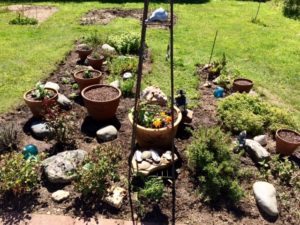 Spring is here. Flowers are everywhere, & so are the weeds. We have been busy cleaning up the flower gardens & planting veggies. My Sage & Thyme 'drowned' in the epic rain we have had in the Pacific Northwest. The other herbs did okay & are coming back. I have decided to try growing the sage & thyme in pots in my herb garden this year. Hopefully with well draining soil they will winter over better. I am so ready for the fresh salad greens & veggies that I have been looking on line for some new recipes. Here is what I found
---
One of the websites that I continue to go back to for recipes is Elena's Pantry. I like the way she writes & her recipes are delicious. She has a tab that says "Special Diets". If you click on a diet that you are interested in, there are recipes for it. I chose this recipe from her latest Cinco de Mayo Newsletter, because I know many of you eat turkey & it is very simple.
Green Chili Turkey Burgers May 17th: "These 7-ingredient Green Chili Turkey Burgers are a super popular paleo recipe. Made with ground turkey, green chiles, cilantro, onion, cumin, chili powder, and salt, my loaded paleo burgers are stuffed with spicy goodness! Better yet, they are an absolute cinch to throw together.
Ingredients:
•2 (4 ounce) cans diced green chilies, drained
•1 pound ground turkey ~You can also use vegan chorizo, ground seitan or even beans.
•1 cup cilantro, finely chopped
•½ cup onion, finely chopped
•2 teaspoons cumin
•1 teaspoon chili powder
•1 teaspoon celtic sea salt
Instructions:…
(…continue reading Mary's Blog here!)
---
Fraudulent Cancer Cures?


posted May 1st, 2017
The FDA is once again cracking down on companies that are making the assertion that their products prevent, treat or cure cancer in people & in pets. Let's look at why these products were targeted & what to look for on labels. I will also look at individual products that have been around for a long time & continue to be popular.
As an RN, a Reiki Master/Teacher, certified in homeopathy, flower essences & growing/working with medicinal herbs, I want to get my two cents in. The above therapies are legitimate & can boost your immune system, lower your stress & help with side effects of cancer treatment. But they will not "cure" cancer. They can help you to "heal yourself". "Cure" is a physical outcome. To "heal" is to balance your body, mind & spirit. A cure can take place when you believe 100% + that something will cure you. These are miracles & we all know that they can occur.
When a person is diagnosed with cancer, there is a small window of opportunity to start treatment to get the rogue cancer cells under control to effect a cure or to treat the cancer as a chronic disease. If that person goes for the alternative therapy~ claiming a "cancer cure"~ that they heard or read about, & not go for the conventional treatment, then they are putting themselves at risk of the cancer growing larger or spreading. That is not to say that you should not use other treatments of your choice. Get a diagnosis, talk with your oncologist & make decisions together. I have had patients choose other therapies while they were being monitored by their oncologist to see if it was working. Other's had the conventional treatment while using complementary therapies with the blessing of their health care team. Both scenarios have positive outcomes.
It is ultimately your choice. Be informed.
---
I will let the FDA tell you in their own words why they review what is being targeted to cancer patients. Products Claiming to "Cure" Cancer Are a Cruel Deception "Anyone who suffers from cancer, or knows someone who does, understands the fear and desperation that can set in," says Kornspan. "There can be a great temptation to jump at anything that appears to offer a chance for a cure."
Legitimate medical products such as drugs and devices intended to treat cancer must gain FDA approval or clearance before they are marketed and sold. The agency's review process helps ensure that these products are safe and effective for their intended uses.
Nevertheless, it's always possible to find someone or some company hawking bogus cancer "treatments," which come in many forms, including pills, capsules, powders, creams, teas, oils, and treatment kits. Frequently advertised as "natural" treatments and often falsely labeled as dietary supplements, such products may appear harmless, but may cause harm by delaying or interfering with proven, beneficial treatments. Absent FDA approval or clearance for safety, they could also contain dangerous ingredients.
That holds true for treatments intended for humans and those intended for pets. "Increasingly, bogus remedies claiming to cure cancer in cats and dogs are showing up online," Kornspan says. "People who cannot afford to spend large sums at the animal hospital to treat cancer in their beloved dogs and cats are searching for less expensive remedies."
Remember that the word cancer is an umbrella term describing how a rogue cell acts. Each type of cancer is a disease in its own right. Due to our unique health history as an individual, even the same cancer diagnosis does not progress in the same way for each person. Treatments must be individualized. "One size does not fit all."…
(…continue reading Mary's Blog here!)
---
April Nutrition Nuggets


posted April 24th, 2017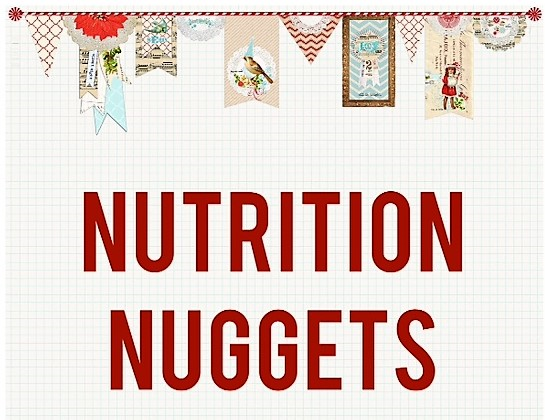 April's Nutrition Nuggets have been very interesting. I had quite a few to choose from. Of course the one that intrigued me most was about coffee I will start with that one & end with my other favorite subject; the Mediterranean diet. But don't miss out on the fish & frozen veggie guides along with other nutritional information.
As much as I love coffee, this article worried, no, actually scared me a bit. Only in the USA is "more" better. KTLA5: Black Insomnia: 'World's Strongest Coffee' Now Available in U.S. "The "world's strongest coffee" is now available in the US, but just one cup could spill you over the daily caffeine limit…."If you want to stand out, you need to be the 'est' — the biggest, smartest, strongest, or cheapest," said Black Insomnia founder Sean Kristafor. "So when we wanted to compete in coffee, as a caffeine product, we had to be the strongest, but obviously, we don't exceed the world guidelines."
At $19/pound you get this…. "For the same amount of coffee, you will get double the amount of caffeine," said Mary Sweeney, who researches the effects of caffeine at John Hopkins School of Medicine.
"This makes it easier to consume more caffeine than you intend to and effects can range from mild to severe, for example, jitteriness, nervousness, restlessness and trouble sleeping. The most serious effect would be cardiac arrhythmia (irregular heartbeat)."
Kallmyer calls Black Insomnia and its competitor, supposedly the second world's strongest coffee Death Wish, "insanely strong coffees." I think I will take a pass on this coffee.
Black Insomnia has 720 mgm of caffeine per 12 ounce cup! Starbucks Blonde Roast has 475 mgm in a 20 ounce Vente cup. Here is a chart to check the caffeine in your favorite coffee, tea, soda or energy drink: Caffeine Chart from the Center for Science in the Public Interest.
According to the Mayo Clinic: Caffeine: How much is too much? Mar 8, 2017 – Up to 400 milligrams (mg) of caffeine a day appears to be safe for most healthy adults. That's roughly the amount of caffeine in four cups of brewed coffee, 10 cans of cola or two "energy shot" drinks.
Looks like all the health benefits of coffee would be nil with one 12 ounce cup of Black Insomnia or Death Wish. With names like that it will appeal to some people. Insanely bad choice. 🙂
(…continue reading Mary's Blog here!)
---
Clean Eating ~are there risks?


posted April 17th, 2017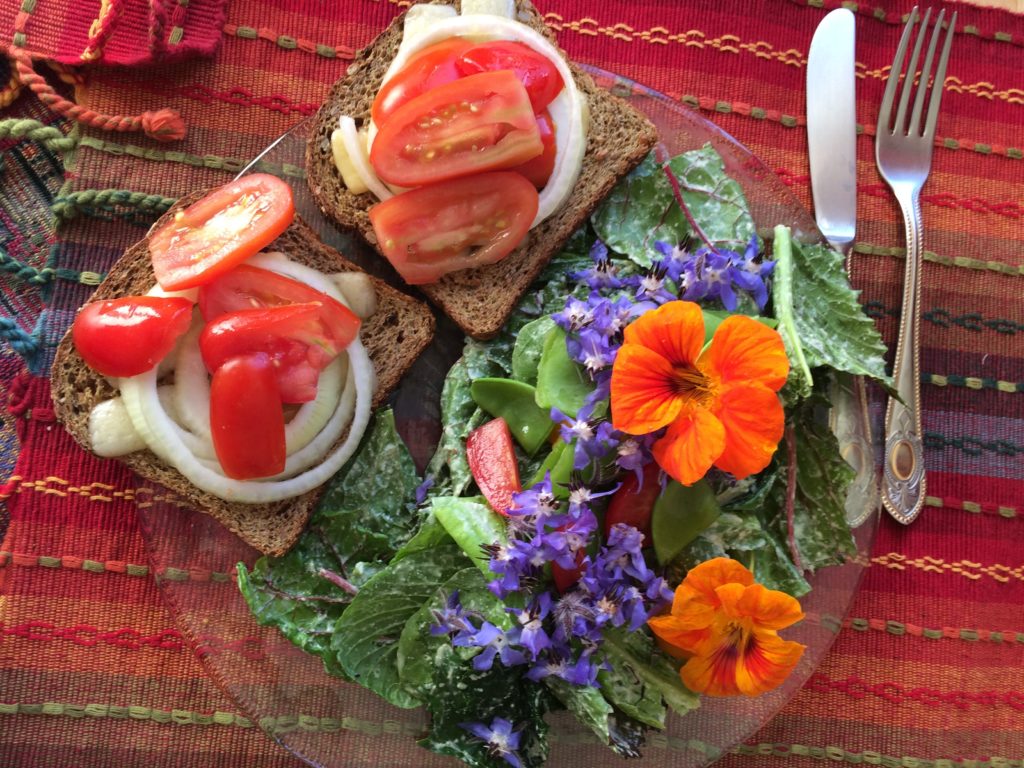 I was listening to NPR's A Way With Words last week when the term "clean sandwich" came up. Host Martha Barnette mentioned the following: "Some restaurants now advertise that they sell "clean" sandwiches. But that doesn't mean they're condiment-free or the lettuce got an extra rinse…. In the food industry, the word "clean" is taking on a whole new meaning. The word clean, as in clean food, has taken on a whole new life as a buzzword describing food free of artificial ingredients, preservatives, or added color. A restaurant chain now boasts clean sandwiches, and the topic is now covered by the magazine Clean Eating." "Clean" has taken over the word "Green" & is gaining momentum. Green energy is now clean energy. Green eating is now clean eating. Are there real risks with clean eating?
---
This concept of clean eating has really taken off recently. A series of clean eating guide books & cookbooks, by Tosca Reno, started in 2007. It is said that she invented the clean eating diet based on her own experiences losing over 70 pounds. Here is a review of her book from 2016. WebMD: The Eat-Clean Diet: Diet Review "It sounds so simple and so trendy. "The Eat-Clean Diet is a lifestyle way of eating that allows you to eat more, weigh less, and become the healthiest you can be," says Tosca Reno, author of The Eat-Clean Diet series."
The Eat-Clean Diet: What You Can Eat. Foods allowed include a variety of whole grains, fruits, vegetables, lean proteins, nonfat dairy, and healthy fats — preferably organic and eaten in proper portions every few hours.
The Eat-Clean Diet recommends avoiding all saturated fat, trans fats, overprocessed, refined foods — especially white flour, sugar, sugar-loaded colas, juices, and alcohol.
The bottom line: "The Eat-Clean Diet is a pure approach of healthy eating and exercise taken to the extreme. It is so structured, restrictive, and unrealistic that it may be difficult to follow long term. Take the questionable advice peppered throughout the book with a grain of salt, as there are lots of inaccuracies that are more opinion than scientific evidence. The best part of The Eat-Clean Diet is the motivation, nutrient-rich recipes, and meal plans that can help dieters shift toward including more healthy wholesome foods into their menus." I looked at her cookbooks & they are very nice.
Here are the guidelines from her website: Tosca Reno
•Eat Clean foods only: whole, nutrient dense, well-sourced and properly prepared Excellent.
•Avoid all refined foods including sugar, refined grain products and fats Good advice.
•Eat several smaller meals per day spaced 21/2 to 3 hours apart (about 6 per day) Difficult to do if you are on the move.
•Never skip a meal especially breakfast We agree with that.
•Adjust portion sizes to suit your body and physical output Hmm, interesting concept. Not sure we can be unattached enough for that one
•Combine healthy fats + lean protein + complex carbohydrates in each meal Ok, that works for "My Plate".
•Consume healthy fats, even those that are saturated Good.
•Drink 2 – 3 litres of water per day 3 litres = 12.75 cups.
After reading her site I agree with the WebMD review. It is too difficult to follow because it is so structured. But, I do like her guidelines & her recipes are wonderful!…
(…continue reading Mary's Blog here!)
---
Strengthening Your Immune System


posted April 10th, 2017
We recently added a new educational page on the San Diego Cancer Research Institute website: Current Integrative Research & News. "With all the new and exciting Integrative Medicine research and news out there, SDCRI has decided to start sharing any relevant and interesting articles that we discover."
The first article we shared was Cancer Is Partly Caused By Bad Luck, Study Finds. This article is very important. "Cancer can be caused by tobacco smoke or by an inherited trait, but new research finds that most of the mutations that lead to cancer crop up naturally…." Science agrees that 40% of cancers are preventable. The rest, according to this study, are mutations of the cells that are caused by random error. "… 66 percent of the total mutations are random, about 29 percent are due to the environment and the remaining five percent are due to heredity."
Why am I sharing this on our nutrition site? Because the article suggests that 66% percent of cancers are not your fault, which is good to know, but it also says that there was nothing you could do to change the outcome. The article should give you some peace of mind knowing that the Snickers bar you succumbed to while pursuing the ultimate healthy lifestyle didn't cause your cancer. It simply was not your fault. Does this mean that a healthy lifestyle doesn't necessarily help?
---
Every person is unique. Each of us has a medical history to some degree. This medical history has an impact on your immune system. A compromised immune system opens up your risk of other opportunistic diseases & maybe even that cell that went crazy & has become cancerous. Having a healthy lifestyle may not change the crazy cell mutation but it can prevent other medical issues & it can strengthen your immune system.
We tend to think of medical terms as being one entity & having one definition. For example cancer. Cancer is an umbrella term for many kinds of cell mutations that act differently, effect different parts of the body & respond to different treatments. The same for immune system. The article below explains it very well. "Walk into a store, and you will find bottles of pills and herbal preparations that claim to "support immunity" or otherwise boost the health of your immune system. Although some preparations have been found to alter some components of immune function, thus far there is no evidence that they actually bolster immunity to the point where you are better protected against infection and disease. Demonstrating whether an herb — or any substance, for that matter — can enhance immunity is, as yet, a highly complicated matter. Scientists don't know, for example, whether an herb that seems to raise the levels of antibodies in the blood is actually doing anything beneficial for overall immunity." To understand how to strengthen your overall immune system the following article is a must read.
The Harvard Medical School Publication website published this comprehensive article: How to boost your immune system: Tips to fight disease and strengthen immunity "Your first line of defense is to choose a healthy lifestyle. Following general good-health guidelines is the single best step you can take toward naturally keeping your immune system strong and healthy. Every part of your body, including your immune system, functions better when protected from environmental assaults and bolstered by healthy-living strategies such as these:
(…continue reading Mary's Blog here!)
---
Is a Gluten-Free Diet Really Linked to Diabetes?


posted April 3rd, 2017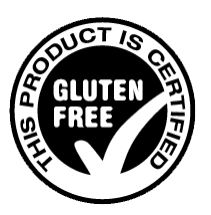 The gluten-free diet seems to be in the news every week. There is even a new medical term for those who avoid gluten, PWAG's; people without celiac disease avoiding gluten. According to Joseph Murry, M.D., a celiac disease researcher at the Mayo Clinic, 3.1 million Americans are PWAG's.
Dr. Murry & colleagues published a study in January this year. The study's objective: "To investigate the trends in the prevalence of diagnosed celiac disease (CD), undiagnosed CD, and people without celiac disease avoiding gluten (PWAG) in the civilian noninstitutionalized US population from 2009 to 2014." This study has led to discussions as to why PWAGs are avoiding gluten & is this trend causing nutritional deficiencies.
The Washington Post article about this study, Why the 'gluten-free movement' is less of a fad than we thought , states that the researchers really didn't expect the results they saw. At the time, they didn't think to ask the participants why they were avoiding gluten. The number of people with Celiac disease has decreased but the number of people avoiding gluten has increased, tripling between 2009 & 2014. "Whatever the motivations of the PWAGs, Lebwohl said, he's hopeful that their growth will spark more discussion of the complex questions that still surround gluten intolerance. As hot as gluten-free has gotten in the past 10 years, the research behind non-celiac gluten sensitivity remains "tremendously uncertain. "The science is in its infancy still," Lebwohl said. "We need to take these patients seriously in order to nail down their problems." This is a very good article for those of you who are gluten sensitive.
---
Gluten is a protein found in wheat, rye and barley. It causes bread and other baked goods to feel stretchy when worked with; especially when kneaded. After being baked it gives the products a chewy texture.
What is Celiac Disease? from the Celiac Disease Foundation: "When people with celiac disease eat gluten (a protein found in wheat, rye and barley), their body mounts an immune response that attacks the small intestine. These attacks lead to damage on the villi, small fingerlike projections that line the small intestine, that promote nutrient absorption. When the villi get damaged, nutrients cannot be absorbed properly into the body. The only treatment currently for celiac disease is a strict, gluten-free diet. Most patients report symptom improvement within a few weeks, although intestinal healing may take several years." Celiac disease is an auto-immune disease.
Gluten sensitivity, according to the Beyond Celiac website, "has been coined to describe those individuals who cannot tolerate gluten and experience symptoms similar to those with celiac disease yet lack the same antibodies and intestinal damage as seen in celiac disease.
Gluten sensitivity shares many symptoms with celiac disease. However, according to a collaborative report published by Sapone et al. (2012), individuals with non-celiac gluten sensitivity have a prevalence of extraintestinal or non-GI symptoms, such as headache, "foggy mind," joint pain, and numbness in the legs, arms or fingers. Symptoms typically appear hours or days after gluten has been ingested, a response typical for innate immune conditions like non-celiac gluten sensitivity. Internationally, Celiac researchers have decided that the correct term to use is gluten sensitivity not gluten intolerance. They are one & the same.
(…continue reading Mary's Blog here!)
---
March Nutrition Nuggets


posted March 27th, 2017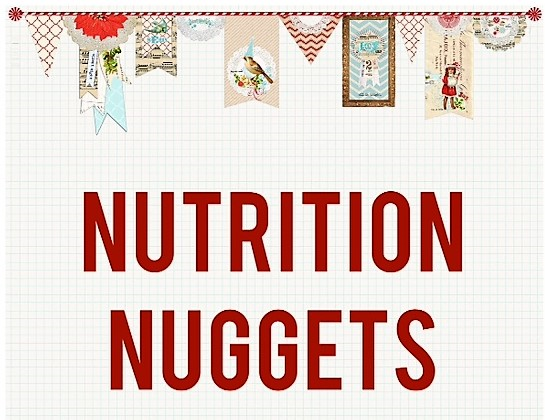 The health headlines were varied this past month. They made for interesting reading. Let us explore what the new trend is 🙂 ; what's new at EWG; and what studies scientists & researchers have published. "Inquiring minds want to know!" I have also included some new recipes at the end of the post.
---
Fooducate: New Trend: Shop with your Doc "California is the trend-setter when it comes to food, nutrition and health. It's no surprise then, to learn about a new program whereby doctors in white coats greet shoppers at a supermarket and help advise on healthier food choices. Many grocery chains have already implemented dietitian guidance into their stores, but medical doctors are a novelty.
On one hand, this makes a lot of sense. Most Americans get their nutrition advice from their doctor, not dietitians. If doctors can prescribe "food as medicine" instead of more pills, everyone wins (expect for the pharma industry). By changing health care systems into "health systems" where the focus is prevention of disease instead of fixing things after they break, the US can save hundreds of billions of dollars every year.
However, there is a problem with doctors prescribing nutrition advice. The vast majority of physicians receive almost no nutrition education when in medical school. They often provide generic advice such as "lose weight, exercise more, and stop smoking". Dietitians are much better suited to help people in the trenches, with practical advice on specific food choices in the supermarket. If you are trying to lose weight and improve your health, consider getting advice from a registered dietitian." I agree. A dietitian can be compared to a physician with a specialty; more knowledgeable about the subject. A Board Certified Oncology Dietitian is even better & becoming easier to find in large medical centers.
This new trend didn't just bring a smile to my face but made me laugh visualizing a physician in a white coat wandering the isles of Ralph's grocery store! This is the program that Fooducate based their information on. Food As Medicine: It's Not Just A Fringe Idea Anymore: "Several times a month, you can find a doctor in the aisles of Ralph's market in Huntington Beach, Calif., wearing a white coat and helping people learn about food. On one recent day, this doctor was Daniel Nadeau, wandering the cereal aisle with Allison Scott, giving her some ideas on how to feed kids who studiously avoid anything that tastes healthy." Read the article & one mothers reaction to his advice. It is an interesting idea & I applaud their efforts to try to help people on the spot to learn how to eat healthier; thus reversing some diseases that respond to diet.
(…continue reading Mary's Blog here!)
---
The Ultimate Guide to Vegan Protein Sources by Joey Bruno


posted March 20th, 2017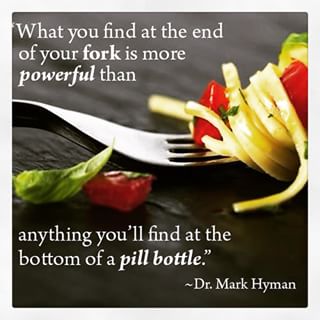 When I returned from vacation I checked my email & there was one from a Joey Bruno. He introduced himself & told me about an article he had written regarding vegan protein. I get quite a few emails like this but Joey's was different. His article is the most comprehensive, informative, scientifically based article about the vegan diet I have read. It is a treasure chest of information laid out so that you can easily understand the vegan diet, detailed information regarding protein sources & it also includes recipes!
You should look at his article even if you have no interest in a vegan diet because the information is useful for everyone.
Most Americans get way more protein than is beneficial each day. The National Health and Nutrition Examination Survey found that the average American male consumes 102 grams of protein per day, while the average female eats about 70 grams. That's almost twice the daily recommended protein by the Food and Nutrition Board. Adults should eat 10% to 35% of their daily calories from protein foods. That is about 46 grams for women, and 56 grams of protein for men. The World Health Organization recommends 10-15% of your daily calories, or the minimum protein intake at about 1/3 of a gram of protein per pound of bodyweight. This is the minimum to maintain a healthy body. For 140# that would be 46 grams.
When you are confronted with a disease such as cancer you should increase the amount of protein you consume to help maintain your weight. It is important to look at your unique situation. I would recommend you speak with an Oncology Certified Nutritionist to decide what is right for you. It depends on the individuals health picture….
(…continue reading Mary's Blog here!)
---
Linking Foods to Boost Their Nutritional Clout


posted March 6th, 2017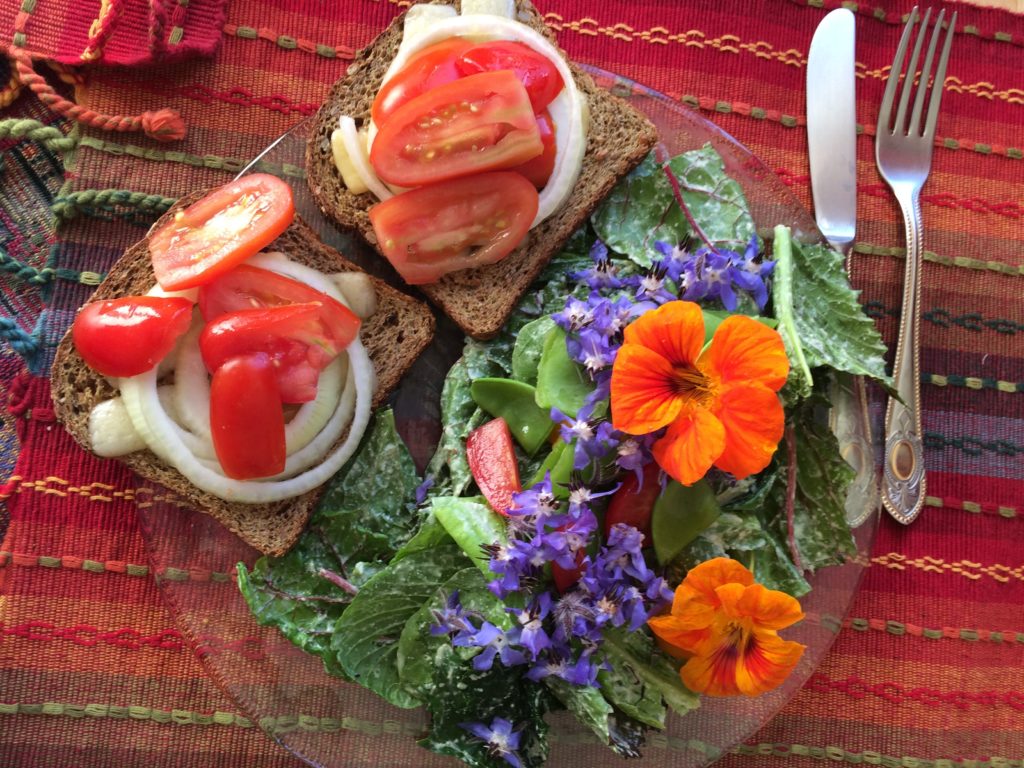 February's newsletter from "Nutrition WOW", Dawn Jackson Blatner, RD, started me thinking about how you can pair foods to boost their nutritional value. Sometimes we do this automatically; tomatoes & olive oil for example. Let's explore this idea beginning with "Nutrition WOW's" list.
---
Food "Power Couples" from Nutrition WOW "Hey lovers! Just as your sweetheart brings out the best in you, certain foods are healthier when paired with the right partner."
Meet my favorite Food "Power Couples":
•Tea + Lemon
Why we're a power couple: Citrus makes healthy tea antioxidants, called catechins, more absorbable.
•Pasta + Balsamic Vinegar
Why we're a power couple: Vinegar slows carb digestion to lower post-meal blood sugar & increase fullness.
•Yogurt + Almonds
Why we're a power couple: Almonds are a prebiotic that strengthen the good probiotic bugs in yogurt.
•Spinach + Strawberries
Why we're a power couple: Vitamin C in berries helps the body absorb iron in spinach.
•Tomatoes + Olive Oil
Why we're a power couple: Olive oil increases the absorption of heart-smart lycopene in tomatoes.
•Turmeric + Black Pepper
Why we're a power couple: Black pepper increases the power of turmeric by over 2000%.
*Try GOLDEN MILK: A mood-boosting, energy-enhancing, pain-reducing wonder drink. This is a wonderful drink to have in the late afternoon.
•Rosemary + Grilled Meat
Why we're a power couple: Rosemary's natural antioxidant content decreases carcinogens from forming during cooking.
•Eggs + Salad
Why we're a power couple: Eggs increase the absorption of cancer-fighting carotenoids in raw vegetables.
Now that you get the idea, let's look at more "power couples".
---
From EveryDayHealth: 7 Foods You Should Always Eat Together By Debbie Strong "Certain foods just belong together — and no, we're not talking about peanut butter and jelly (although it's definitely delicious!). There are foods that when combined, not only taste great, but help you absorb nutrients more effectively."
This slideshow adds even more foods to link together & why ~Check out the slide show for the complete list.
•Yogurt & Bananas ~protein + potassium~ Turns out, your go-to portable breakfast may also make the perfect post-workout snack. Combining the potassium found in bananas with high protein foods like yogurt (especially Greek yogurt) helps build muscle and replenish amino acids that are depleted during exercise. A great snack for those long hours in treatment!
•Carrots & Hummus ~healthy carbs + protein~ Looking for a way to beat the afternoon munchies? "Choosing snacks that combine protein and healthy carbs can help to curb hunger and give you an extra boost of energy," says Sakimura. Another portable snack.
•Avocado with Salsa ~healthy fats and carotenoids~ Good news if you love going out for Mexican: Salsa with avocado is a nutritional power duo. Bright and colorful veggies in salsa are rich in carotenoids, disease-fighting plant pigments that help protect you from cancer and heart disease. Adding healthy fats, like those found in avocados, can maximize protective benefits. Had this last night. Yum!
•Raw Veggies and Eggs ~carotenoids and egg yolks~ Next time you're at the salad bar, add a few hardboiled eggs to your bowl. Recent research out of Purdue University presented at the American Society for Nutrition's Annual Meeting during Experimental Biology 2015 suggests that the protein-packed topping may help increase the nutritive properties of raw vegetables. Now that eggs "are back".. 🙂
(…continue reading Mary's Blog here!)
---
February Nutrition Nuggets


posted February 27th, 2017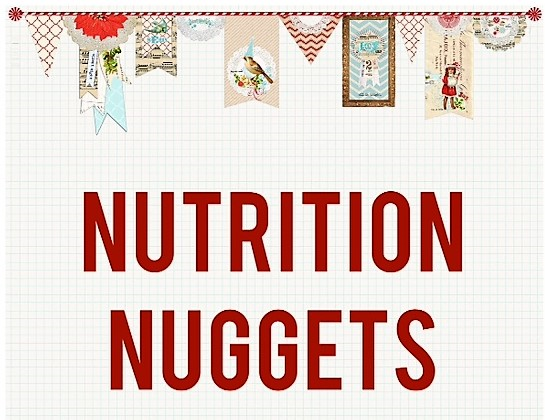 In this months "Nutrition Nuggets" I will discuss recent studies for a longer, healthier life; brown apples; arsenic in your rice; France's new law to fight obesity; another reason not to eat sugar; snacking & breakfast; & vitamin D3. Lots of good information! I am ending with a Nugget about healthy pasta that Alessandra sent me this morning.
---
This new study from England focused on the eating habits of 2 million people in various studies. Here are the results from pooling this information. Fruit and veg: For a longer life eat 10-a-day Eating loads of fruit and vegetables – 10 portions a day – may give us longer lives, say researchers. The study, by Imperial College London, calculated such eating habits could prevent 7.8 million premature deaths each year. The team also identified specific fruit and veg that reduced the risk of cancer and heart disease.
The analysis showed even small amounts had a health boon, but more is even better. A portion counts as 80g (3oz) of fruit or veg – the equivalent of a small banana, a pear or three heaped tablespoons of spinach or peas. The conclusions were made by pooling data on 95 separate studies, involving two million people's eating habits.
Lower risks of cancer were linked to eating: No surprise here
green veg (eg spinach
yellow veg (eg peppers)
cruciferous vegetables (eg cauliflower).
Lower risks of heart disease and strokes were linked to eating: Or here.
apples
pears
citrus fruits
salads
green leafy vegetables (eg lettuce)
cruciferous veg
The article concludes that 5 portions a day, one portion being 3 ounces of fruit or veg, have health benefits, but more increases those benefits. The last thought is: "Dr Alison Tedstone, chief nutritionist at Public Health England, said: "The five-a-day target is the foundation of a healthy balanced diet and is an achievable way to help prevent a number of diseases. "Whilst consuming more than five portions of fruit and vegetables a day may be desirable… adding pressure to consume more fruit and vegetables creates an unrealistic expectation." We don't need more stress over our diets Very good article.
---
This next article sort of irritated me. Consumers have come to expect the perfect, blemish free, piece of fruit or vegetable in their grocery stores. Because of this expectation…GMO apples that never brown could hit stores soon "For a select few apple lovers in the US, a Golden Delicious slice will no longer turn brown as the first genetically modified apples are expected to go on sale early next month.
A small amount of Arctic brand sliced and packaged Golden Delicious apples, produced by Okanagan Specialty Fruits in British Columbia, Canada, will hit the shelves of 10 stores in the Midwest in February and March, Neal Carter, the company's founder and president, told the agricultural news website Capital Press. Arctic's website lists the apples as being available early this year in some test markets.
As the article states, apples turning brown does not mean they are rotten. It is just an oxygenated process that is natural. I wasn't aware that stores or producers spray apples with chemicals to delay the apple from becoming brown. That is just wrong. This company thinks that a GMO apple would be welcomed because it wouldn't be sprayed with toxic chemicals. Read the article for more information.
I will stick with my organically grown apples. When sliced, I will either eat them right away; squirt lemon or lime juice on them; or sprinkle them with cinnamon to prevent browning. Tastes wonderful. My grandsons loved their apple slices that way in their lunch boxes. Have we become that lazy & picky that we need GMO fruits & vegetables to keep them looking fresh? …
(…continue reading Mary's Blog here!)
---
Cholesterol & Cholesterol Fighting Foods


posted February 20th, 2017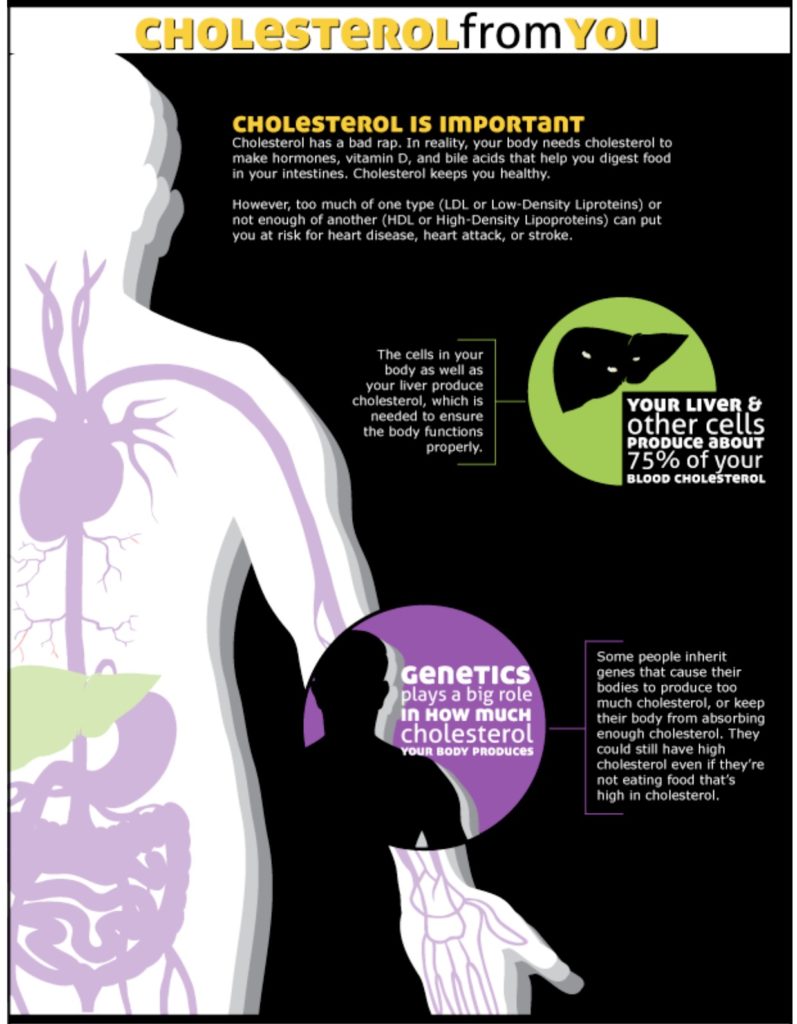 Cholesterol is an interesting topic because it is so confusing! Or maybe I should say, complex. From all the research & studies done recently, we now know that the intake of cholesterol through diet minimally affects your cholesterol numbers. According to the research very little of it enters your circulating blood. That is why eggs & bacon are back, in moderation.
Cholesterol is a waxy substance that is necessary in the human body for producing hormones, bile acids, & building cell walls. It is manufactured by your body, mainly by your liver, & circulates in your blood. Your body produces 75% of your cholesterol. This is the cholesterol that is measured in blood tests.
First, lets look at what the cholesterol numbers on your test should look like. Then lets look at the foods that do affect your cholesterol numbers & last what foods will lower those numbers.
---
According to Vishal Rao, M.D., M.P.H. and Erin Michos, M.D., M.H.S with John Hopkins University School of Medicine: "Ideally, total cholesterol should be less than 200 milligrams per deciliter. HDL cholesterol should be above 40 milligrams per deciliter for men and above 50 milligrams per deciliter for women. LDL cholesterol should be less than 100 milligrams per deciliter, and triglycerides ideally should be less than 150 milligrams per deciliter. Keep in mind that treatment goals can vary based on each individual. You should discuss your cholesterol levels with your physician."
Here is an excerpt from the Dietary Guidelines 2015-2020: Do I still need to watch my cholesterol intake? "While adequate evidence is not available for a quantitative limit for dietary cholesterol in the 2015-2020 Dietary Guidelines, cholesterol is still important to consider when building a healthy eating style. In fact, the Dietary Guidelines states that people should eat as little dietary cholesterol as possible.
In general, foods that are higher in dietary cholesterol, such as fatty meats and high-fat dairy products, are also higher in saturated fats (which should be limited to 10% of total calories per day). The primary healthy eating style described in the Dietary Guidelines is limited in saturated fats, and thus, dietary cholesterol (about 100-300 mg across the various calorie levels). It is the saturated fats & the trans-fats that raise your blood cholesterol. So, if you limit the saturated fats to 10% of your daily calories & eliminate the trans-fats you will lower your total cholesterol number.
Mayo Clinic 2016: The recommended daily limits on cholesterol in your food
•If you are healthy, consume no more than 300 mg of cholesterol a day.
•If you have diabetes, high cholesterol or heart disease, limit the daily cholesterol intake to no more than 200 mg a day.
---
This is a very useful graph to help you understand where the cholesterol is in foods & the amount per serving. From UCSF Medical Center: Cholesterol Content of Foods If you have risk factors for heart disease, you should not consume more than 200 milligrams of cholesterol a day. If you do not have risk factors for heart disease, you should limit your cholesterol intake to no more than 300 milligrams a day. Note that this is the same recommendation from the Mayo Clinic…
(…continue reading Mary's Blog here!)
---
DIY Beauty Products


posted February 13th, 2017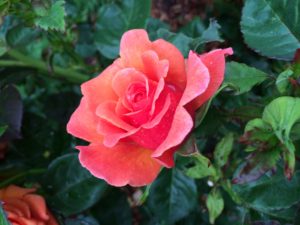 Last week our post was about making our own cleaning supplies. This week I want to look at beauty products. As with the cleaners, you can either make your own or you can buy organic or green products. Why the concern?
The U.S. Food & Drug Administration, FDA, states on their website: "The FD&C Act defines cosmetics by their intended use, as "articles intended to be rubbed, poured, sprinkled, or sprayed on, introduced into, or otherwise applied to the human body…for cleansing, beautifying, promoting attractiveness, or altering the appearance" (FD&C Act, sec. 201(i)). If the product is used therapeutically then it comes under the same regulations as supplements.
FDA-regulated does not mean FDA-approved. FDA does not have the legal authority to approve cosmetics before they go on the market, although we do approve color additives used in them (except coal tar hair dyes). Most hair dyes now use petroleum. Prolonged use of coal tar, used in beauty products, has been linked to bladder cancer.
However, under the law, cosmetics must not be "adulterated" or "misbranded." For example, they must be safe for consumers when used according to directions on the label, or in the customary or expected way, and they must be properly labeled. Companies and individuals who market cosmetics have a legal responsibility for the safety and labeling of their products. The FDA does not review these products, they rely on the integrity of the company. FDA can take action against a cosmetic on the market if we have reliable information showing that it is adulterated or misbranded. FDA takes action within our legal authority, based on public health priorities and available resources." As with supplements, they will take action if consumers have complained to the FDA about a product. If there is an outbreak of side affects the Department of Public Health will take action & report it to the FDA.
It is left to the consumer to decide what is safe & what is not. Once again this shows how we need to be our own healthcare advocates.
---
The best website for information regarding your products is… Ta-da!!… EWG.org: Skin Deep You can check the safety of your favorite beauty product by typing in the brand or name of the product in the search box. The site has 64,482 products in its data base. For example: Dr. Bronner's 18-in-1 Hemp Pure-Castile Soap, Peppermint get's a 1 on all but one ingredient, hemp oil, which gets a 2. The best score possible is a 1. I also use Dr. Bronner's tooth paste. Dr. Bronner's Anise All-One Toothpaste scores a solid 1 on all but 2 ingredients: citric acid & glycerin which score a 2.
Another way to use this site is to look at the top banner & click on the type of product you are interested in: Sun, Makeup, Skin, Hair & then click on the product in the drop down menu. If you clicked on Makeup/Concealer, then a list will come up of all the products that are 'EWG Verified' & it's score. If you decide you want to look at it in more detail then click on the one you are interested in to get a list of ingredients & their scores. Here is an example.
Rejuva Minerals Concealer, Golden Sand is the first one on the list. EWG scientists reviewed Rejuva Minerals Concealer, Golden Sand for safety according to the methodology outlined in our Skin Deep Cosmetics Database. We assess the ingredients listed on the labels of personal care products based on data in toxicity and regulatory databases, government and health agency assessments and the open scientific literature. EWG's rating for Rejuva Minerals Concealer, Golden Sand is 1. It then rates it & lists the ingredients. On the left of this page you can choose additional information you may be interested in:
•Product Summary
•Ingredient Concerns
•Animal Testing?
•Label Information
•Where to Purchase
•Discuss This Product
Data last updated: January 2016
Use this page when you have concerns about a product or are just curious. My recommendation is to read the information about the product you want to use & then make a decision based on your needs & the information. Maybe a 3 or even a 4 score on your product would be adequate for you. Informed decisions are the best decisions…
(…continue reading Mary's Blog here!)
---
DIY Natural Cleaners


posted February 6th, 2017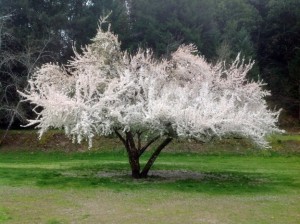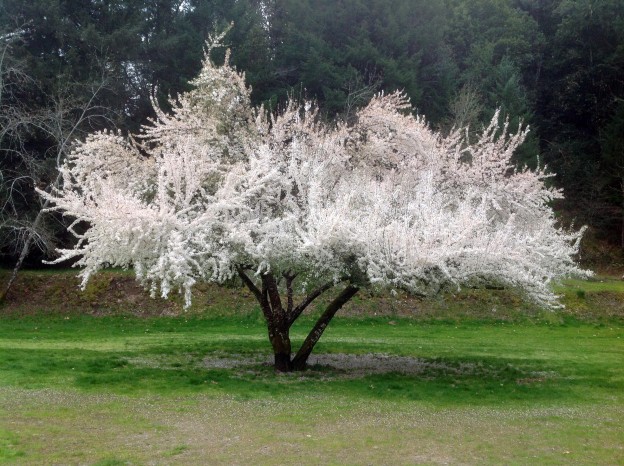 Spring cleaning is right around the corner. We are going to put nutrition aside this week to answer an email from our NUT, Beth. She asked me about making our own cleaning products, thus eliminating those toxic ingredients. I like this question because it is relatively easy to do with natural ingredients that you already have & are easy to find.
---
If you prefer to buy your cleaning products but want them without all the toxic ingredients then EWG is the website for you.
The Environmental Working Group has always been my go-to for information regarding toxic ingredients in anything I use or consume. The labels on cleaning products are very confusing & difficult to decode. EWG has done that for us. Instead of looking through the ingredients list for anything "bad", it is far better to understand what they are claiming. EWG's Guide to Heallthy Cleaning: "Decoding the labels: Confused by the labels on cleaning products? EWG helps you sort facts from hype."
For example: "Active ingredients" in cleaning products are usually antimicrobial pesticides added to kill bacteria, viruses or molds. Avoid them – they're hazardous chemicals, and you rarely need them to get your house clean.
Another example. We think of essential oils as being a natural, safe product. "Essential oils are plant extracts that emit distinct, often appealing scents. Some contain naturally occurring chemicals that can irritate skin, trigger allergic reactions or cause other toxic effects. Don't assume that essential oils are safe simply because they come from plants. Approach them with the same safety questions you bring to other ingredients or products. When trying a new product containing an essential oil, always use a small amount at first to see if you have an allergic reaction. Never apply pure essential oils directly to your skin. Avoid using products that are old or that have been exposed to light, because some essential oils react with air and sunlight to produce new and sometimes more hazardous chemicals."
On this same page is a search box for 2,500 products. You can type in a cleaning product & see how it is rated. Typing in Planet, a company that makes laundry detergent & dish soap you see that it gets a B. It goes on to tell you why it got a B. Dr. Bronner's products get an A. Purex gets B's & C's. Try it out on some of the brands you use.
If you would like a list of products & their grades rather than looking them up one at a time go to this link: EWG's Guide to Heallthy Cleaning. At the top left is a Green Banner that says EWG's Guide to Healthy Cleaning. It is a drop down menu. Click on the cleaner you are interested in & you will get a list, with their grades, beginning with the highest rated products…
(…continue reading Mary's Blog here!)
---
Cheese


posted January 30th, 2017!
We haven't discussed cheese before. Probably because it is dairy & we have labeled all dairy as "evil". Last year this changed with the new dietary guidelines for fat. Fat Update, our post from last June, addresses these guidelines. The bottom line is that fat is a necessary, healthy part of your diet. This, for most people, includes cheese.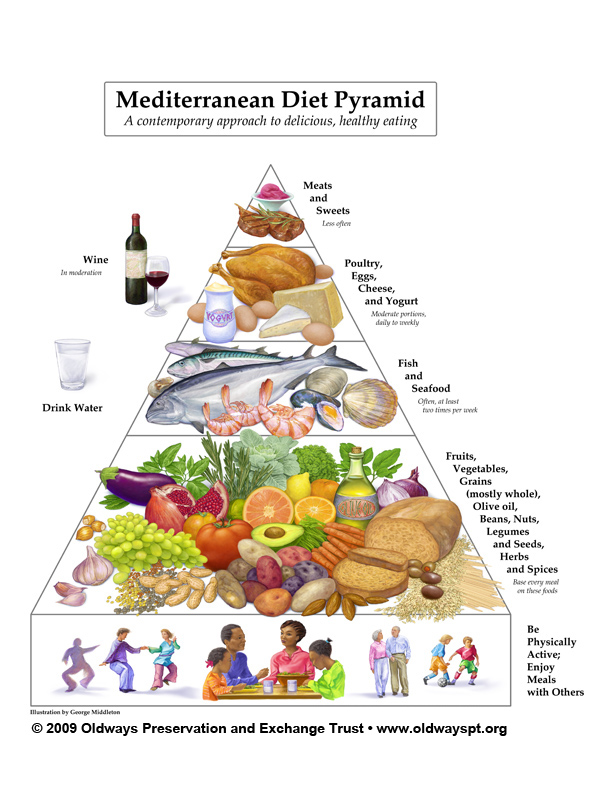 Take a look at the Mediterranean Diet Pyramid. Cheese is near the top. "Moderate portions daily or weekly". A serving of cheese varies depending on the type of cheese. Generally it is 1 1/2 ounces of natural cheese. Hard cheese, like cheddar would be the size & shape of four die.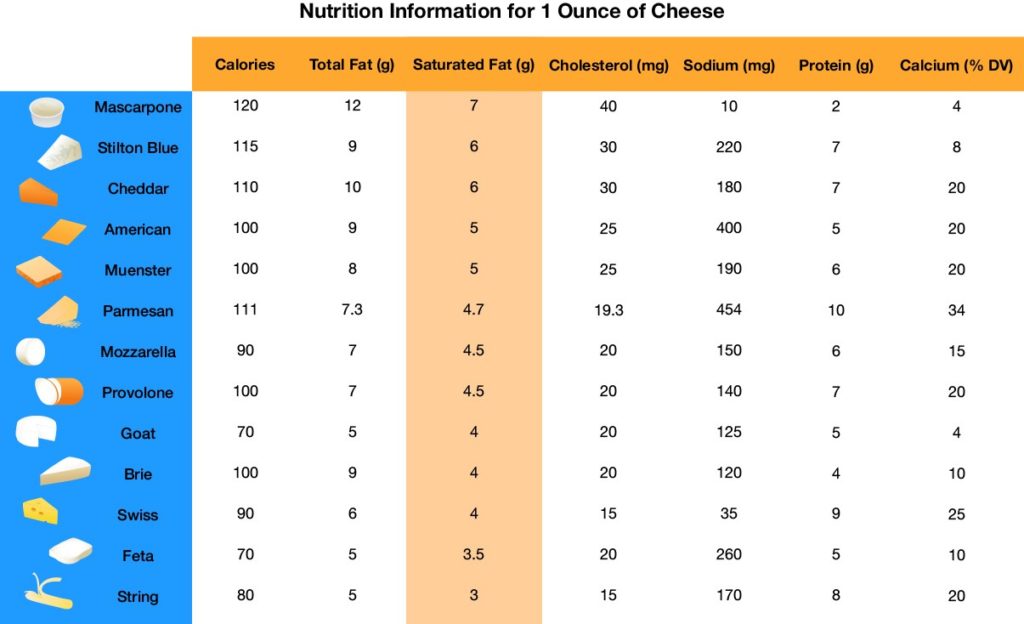 I found the above chart from FoodandHealth.comunications It gives you a snapshot of the nutritional values of common cheeses. I think having individually packed string cheese on hand for a protein snack, 8 grams, is a good idea. They are portable too 🙂
The Health Benefits of Cheese: Berkeley Wellness : "Bottom line: Cheese can be part of a healthy diet when eaten in moderation—an ounce or two a day is reasonable, but watch out for the calories. Like all dairy foods, cheese provides calcium and protein, along with some vitamin A, vitamin B12, riboflavin, zinc, and other nutrients. A downside is that most cheeses are high in sodium (100 to 300 milligrams or more per ounce). But compare nutrition labels, since products vary a lot in sodium, calories, and calcium, depending on the type and serving size. Low-sodium versions are available (though less tasty). Strong and savory cheeses have more flavor so you can use less. A cheese slicer will allow you to cut very fine slices to make a little go a longer way."
Cheese is like any other food item, you need to read the label! "Real", or "natural cheese" is healthy. "Processed cheese" is not. Velveeta is an example of processed cheese. When I was growing up, my only contact with Velveeta cheese was when my grandfather bought it for fish bait; it was always in his tackle box. I had no idea, until I lived in Georgia, & Kentucky, that people ate it! American cheese is another processed cheese. Go for "real" or "natural" cheese.
Another good article about Cheese is from Dr. Mercola's site. Full-Fat Cheese Has Many Health Benefits, Including Weight Loss: "Cheese has long been demonized for its saturated fat content, but as the saturated fat myth has come under increasing scrutiny, this food may soon experience a revival as well. Note that in this article he talks about sugar, & trans-fats being the culprit, not saturated fat…
(…continue reading Mary's Blog here!)
---
January Nutrition Nuggets


posted January 23rd, 2017!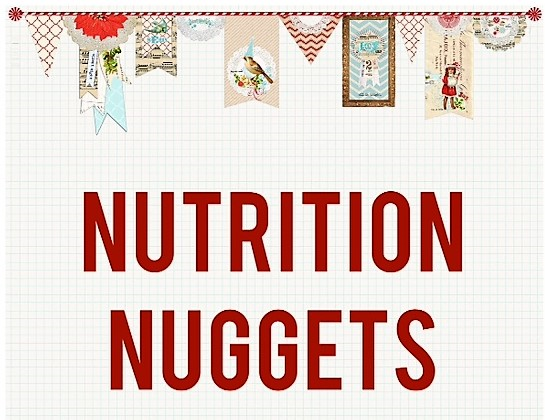 While researching for our weekly Blog posts, I always come across nuggets of information that I want to share with you. Usually they don't fit into the topic at hand. I have decided to save them until I have several & share them in one post. This weeks nutrition nuggets are varied in subjects: salads, lentils, coffee & chemo-brain to much more & not in any particular order. Oh, and take a look at the recipe at the end of the post…YUM!
---
I liked this idea of Salad Dumpers: Nutrition WOW . I do this too but Dawn Jackson Blatner RD, has some ideas that I hadn't thought of. "So I buy salads kits all. the. time. I LOVE the ease of just dropping everything in a bowl & then being done.
The issues….
– expensive
– too many calories (yikes)
– often times CRAP ingredients This link is to a printable list she has of CRAP ingredients.
Let's start making our own easy CRAP-free salad kits. Let me introduce you to…Salad Dumpers. A simple way to make a quick 100-calorie side salad for any meal like a sandwich, pizza, soup, etc. I like these ideas for a quick sandwich at lunch or even for dinner.
1) COMBINE your favorite salad toppings, 100 calories-ISH per salad.
2) STORE topping combos in clear containers in the fridge.
3) DUMP! When you want a salad, DUMP toppings on lots of pre-cleaned greens. I buy boxes of fresh organic spinach & mixed greens during the winter when our garden isn't producing. Very convenient.
Try these topping combos for your Salad Dumpers:
Each combo below is about 200 calories, great for 2 salads
Roasted butternut squash cubes (1 cup)
Shaved Parmesan cheese (1 ounce)
Red wine vinegar (drizzle) Balsamic is good too, or flavored vinegar's.
Pomegranate seeds (3/4 cup)
Crumbled blue cheese (1 ounce) Crumbled Feta is my favorite.
Orange wedge (squeeze on)
Honey-baked almonds (1 tsp honey/23 almonds)
Roasted broccoli (1 cup)
Lemon wedge (squeeze on)
Notes:
– Salad Dumpers last 4-5 days in the fridge.
– Containers that are 1/5-2 cups & clear work best so you'll see the ingredients instead of forgetting about them. I use small canning jars that hold 2 cups. You can buy plastic screw on lids for them. Makes it easier to get into them 🙂
"DUMPERS ROCK! xoxo" Go to her website link above to see all of her ideas. Here is the link to a printable graph of them.
I would add the following:
•Hard boiled egg chopped
•Nuts & seeds: remember that pumpkin seeds are high in protein!
•Sprouts: these can be purchased in the produce section.
•Olives
•Artichoke hearts: I buy them in jars, water packed.
•Water chestnuts: I buy them in jars, water packed…
(…continue reading Mary's Blog here!)
---
Toaster Oven Cuisine!


posted January 16th, 2017!
I have a terrible family reputation for killing toasters. Lets just say buttering the bread first was a bad idea as was spraying the toaster with bug spray when there was an ant in it. I was young.:) So…I was banned from even having one in the house & was not allowed to use other peoples either. Enter the wonderfully versatile Toaster Oven. I haven't killed one yet.
What I didn't realize is there are a lot of recipes out there for meals made in a toaster oven. You can even buy baking pans, muffin pans & cookie sheets in a small size to fit in them. Our NUT Elf, Suzi, sent me a great link to toaster oven cooking. This triggered my research mode & my sharing urge! Let's look at cooking in that big thing on your counter.
---
There are many websites that compare using a microwave to using a toaster oven. Some favor the microwave & some favor the toaster oven. I have never liked using a microwave oven because to me the food tastes "funny". I had one about 28 years ago & only used it to heat water. I replaced it after a few months with a toaster oven. I am not going to debate the research on the microwave oven. It is a personal choice. This post is just about the toaster ovens versatility.
---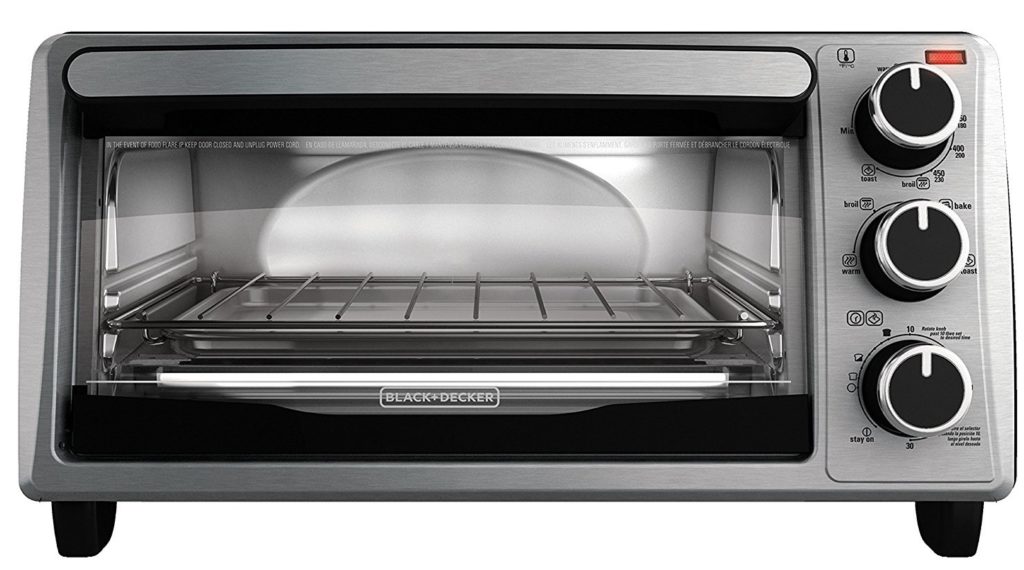 You can pay as much as $600+ or as little as $30 for a toaster oven. Mine is a BLACK+DECKER TO1303SB 4-Slice Toaster Oven, Includes Bake Pan, Broil Rack & Toasting Rack, Stainless Steel/Black Toaster Oven. I paid $35 for it 4 years ago. It is the perfect size for us & for our counter. I use it mostly for toasting bread, muffins or heating corn tortillas. My husband "toasts" slices of tofu or tempeh for his sandwich. He also makes nachos in it for a snack.
Toaster Ovens come on sale frequently. Keep your eye out for a bargain. You can probably find a good one at a second hand store. The other reason I like them is because they are easy to clean. Takes me just a few minutes a week. Another positive is that you can use it instead of the oven when making a quick snack, saving on utility bills.
---
This is the link that started it all: KILLER TOASTER OVEN APPETIZERS THAT ARE SURPRISINGLY HEALTHY. As Suzi pointed out, these can be main meals when cooking for one or two people.
•SPICY CHICKPEA EDAMAME SALAD PITAS "These Spicy Chickpea Edamame Salad Pitas take less than 15 minutes to make with endless ways to customize them. Each pita is filled with a mashed chickpeas salad made with subtly sweet edamame, diced celery, green onions, sun-dried tomatoes, creamy yogurt and spicy Sriracha." This recipe, as is, has 23 grams of protein per serving! What a great small meal or main meal this is. If you prefer not to use the edamame, then substitute peas or another legume. This is a recipe that you can customize easily…my favorite kind! It is served with pita bread warmed in the toaster oven.
•Toaster Oven Veggie Nachos: Love this one! Black beans & cut up veggies, yum! Suzi told me that she added a little more cheese. She said, "they are surprisingly filling, easy to make & quick."
•Balsamic Asparagus & Hummus Toast: I go crazy during Asparagus season. So much so, my husband has planted an asparagus garden just for me. Takes 3 years for the first one Worth the wait.
Every single recipe is healthy & looks so tasty. Go to the site to see the others. Thank you Suzi!…
(…continue reading Mary's Blog here!)
---
New Year, New Diet Resolutions!


posted January 9th, 2017!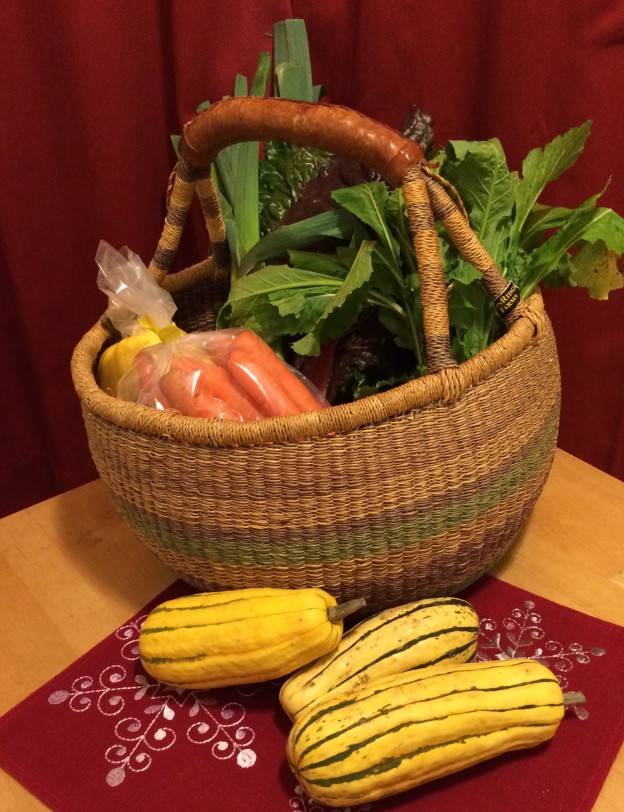 Each new year I post the "Best Diet" list from U.S.News. "A panel of health experts, including nutritionists and specialists in diabetes, heart health, human behavior and weight loss, reviewed detailed assessments prepared by U.S. News of 38 diets. The experts rated each diet in seven categories, including short- and long-term weight loss, ease of compliance, safety and nutrition." This year I want to look at the top three overall, the easiest & healthiest to follow & how some of the " fad ~popular diets" fared. At the end of the post, under Resources, are additional articles for you to read.
The top three, Dash, Mediterranean & MIND, are consistently rated the healthiest way to eat. This year Mediterranean scored #2. Here is a reminder of what each diet is about. Click on the name of the diet to see their scores, get a very detailed overview, health & nutrition, recipes, do's & don'ts, along with experts reviews.
DASH Diet"DASH was developed to fight high blood pressure, not as an all-purpose diet. But it certainly looked like an all-star to our panel of experts, who gave it high marks for its nutritional completeness, safety, ability to prevent or control diabetes and role in supporting heart health. Though obscure, it beat out a field full of better-known diets." DASH is a very good diet to follow.
Mediterranean Diet: With its emphasis on fruits and vegetables, olive oil, fish and other healthy fare, the Mediterranean diet is eminently sensible. And experts' assessments of it were resoundingly positive, giving this diet an edge over many competitors. I don't think you need me to comment on this one
MIND Diet: The MIND diet takes two proven diets ­­– DASH and Mediterranean – and zeroes in on the foods in each that specifically affect brain health. It made an impressive debut to the 2016 rankings, shooting up to second place overall, tying with the TLC diet. It's a healthy, sensible plan with science behind it. The MIND diet, which stands for "Mediterranean-DASH Intervention for Neurodegenerative Delay," was developed by Martha Clare Morris, a nutritional epidemiologist at Rush University Medical Center, through a study funded by the National Institute on Aging and published online February 2015. Morris' team followed the food intake of 923 Chicago-area seniors. Over 4.5 years, 144 participants developed Alzheimer's disease. The longer people had followed the MIND diet patterns, the less risk they appeared to have. Even people who made "modest" changes to their diets – who wouldn't have fit the criteria for DASH or Mediterranean – had less risk of developing Alzheimer's. The study found the MIND diet lowered Alzheimer's risk by about 35 percent for people who followed it moderately well and up to 53 percent for those who adhered to it rigorously." This diet is for those of you who are ok with doing it yourself. It has guidelines like the Mediterranean diet but not as regimented as the DASH.
The easiest diets to follow; three tied for #1. Look familiar?
#1 Mediterranean Diet (tie)
#1 Weight Watchers Diet (tie) Even though they changed how their point system works this year, it is still the easiest, healthiest diet to follow for losing & maintaining your weight.
#1 MIND Diet (tie) "You may lower your risk of mental decline with this new hybrid of two balanced, heart-healthy diets – even without rigidly sticking to it – early research suggests. The main complaint with this diet is that your pretty much on your own for recipes & building a meal.
(…continue reading Mary's Blog here!)
---
"Coffee – the favorite drink of the civilized world." ~ Thomas Jefferson


posted January 2nd, 2017!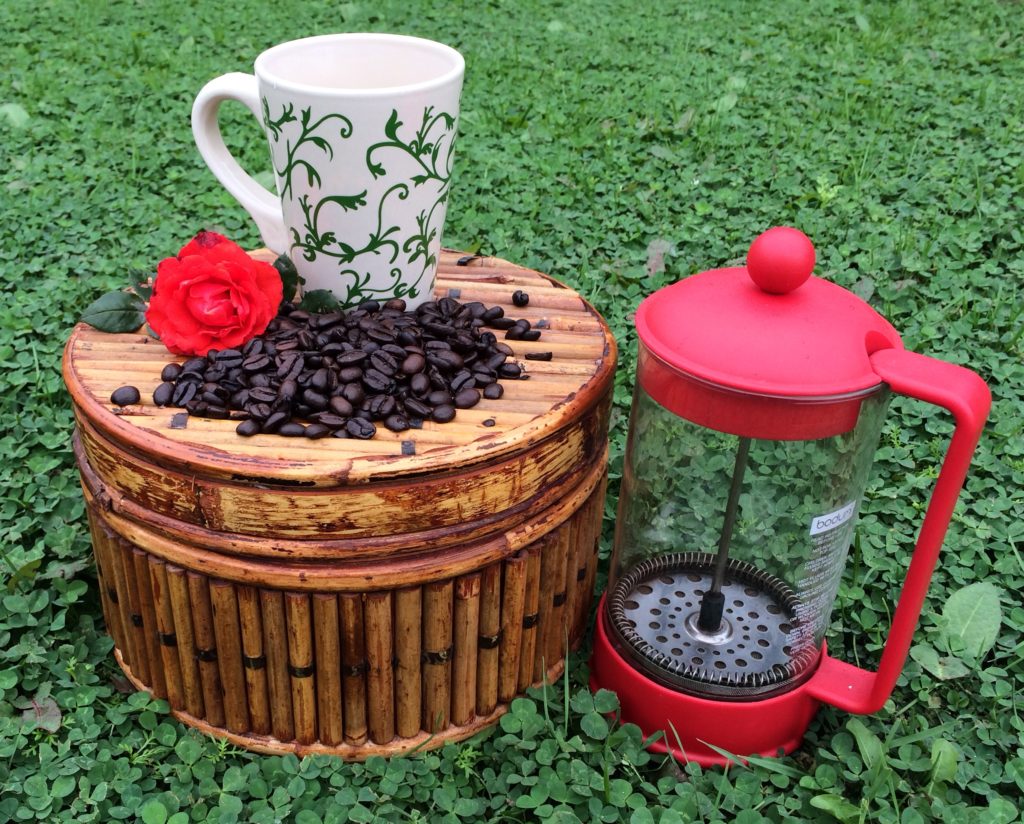 A California man was charged with a DUI, "driving under the influence", last week. He was taken to jail & a blood test was done. It came back positive for only one substance, caffeine! "Given that Americans consume an average of 3.1 cups of coffee a day, it's unlikely he's the only driver on the road to have ever enjoyed such a seemingly innocent pick-me-up. So, how in the world could caffeine impair a driver's capability behind the wheel? According to NBC medical contributor Dr. John Torres, it wouldn't. 'Studies have shown that caffeine actually helps ones driving abilities. The only way that it might have an effect is if a person overdoses on caffeine or uses it to cover fatigue and then it wears off,' Torres said." (#5)
Putting the legal issues of this gentleman aside; let's talk about my favorite drink, coffee. You have read about the health benefits of coffee under our Coffee, Topic Page. You are also aware of some of it's side effects: insomnia, nervousness, restlessness, stomach upset etc. ~Check the resources below for more information.~ But, do you know how to pick a roast, store it & finally make the perfect cup?
The History of Coffee: No one knows exactly how coffee was discovered. The following story/myth is my favorite.
"Coffee grown worldwide can trace its heritage back centuries to the ancient coffee forests on the Ethiopian plateau. There, legend says the goat herder Kaldi first discovered the potential of these beloved beans.
The story goes that that Kaldi discovered coffee after he noticed that after eating the berries from a certain tree, his goats became so energetic that they did not want to sleep at night. Sound familiar?
Kaldi reported his findings to the abbot of the local monastery, who made a drink with the berries and found that it kept him alert through the long hours of evening prayer. The abbot shared his discovery with the other monks at the monastery, and knowledge of the energizing berries began to spread.
As word moved east and coffee reached the Arabian peninsula, it began a journey which would bring these beans across the globe." (#1)
This is a fun infographic by I LOVE COFFEE (#9). Wow! Those Irish get my vote 🙂 …
(…continue reading Mary's Blog here!)
Previous years:
Reality Based Nutrition 2016
Reality Based Nutrition 2015