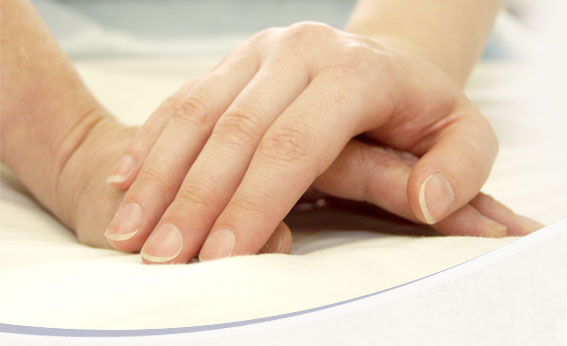 Calendar
November 2014
December 2014
For a list of our Volunteers' private practices that specialize in oncology patient therapies, please see our Volunteers page.
For a list of resources, both national and local, visit our Cancer Resource and Educational Links page.
Dear North San Diego County Community,
As many of you know, SDCRI's Integrative free services have become very popular over the last several years, and more recently, there has been a significant increase in patient participation. The program has kept growing to accommodate the equally growing need for integrative support services for those dealing with cancer. Due to this increase in client participation, the Integrative free services have outgrown SDCRI's ability to sustain them. Furthermore, three key supervisors of the program will be retiring or moving out of San Diego. You may have heard that, sadly, by the end of 2014, SDCRI will no longer be providing these free Integrative services in North County.
As these programs are so sought after and helpful to the patients, SDCRI is working with some larger institutions to find a way to transition over the operations of these free complementary services. This would be an ideal situation for the community. The details still need to be figured out and we will keep you informed as it moves along, so please visit our website for updates. In the interim, we will keep the program running until the end of the fall 2014.
The San Diego Cancer Research Institute, which was created in the year 2000, will continue as a non-profit with a focus on research, education and collaboration. Our web site will continue to offer educational programs, resources, updated news on integrative oncology, etc.
SDCRI is deeply grateful for all the volunteers love and selfless dedication to the welfare of the patients, the program and community over the past many years. The Integrative program was created almost 15 years ago and has become not only very successful, but also a role model in its field and for other institutions to follow. Thousands of patients and family members have been supported over the years and for that we are deeply grateful and very proud.
With love, deep gratitude and much appreciation,
SDCRI Integrative Oncology leadership
---
Quick-tips:
1-on-1 Modalities that require appointments:
-1-on-1 Art Play (appointments are made directly with Alessandra Colfi)
Classes & groups that require sign-ups:
-Expressive Art Therapy (includes Friday classes, Terrariums, Mala Bracelet making, and other Tuesday/Wednesday classes)
Classes & groups for walk-ins:
-

Living with Cancer Support Group

-

Meditation

(Caregivers welcome)
-

QiGong

(Caregivers welcome)
-

Nutrition

(Caregivers welcome)
-

Gentle Zumba

(Caregivers welcome)
-

Gentle Fitness
In the cases of most classes, caregivers are welcome as long as there is room available. Cancer survivors and patients are our priority, but we love to share when we can!