In this page you will find Mary's 2018 Nutrition Blog posts. Enjoy!
Go to:
Current posts.
Reality-Based Nutrition Archive 2019
Reality-Based Nutrition Archive 2020
Reality-Based Nutrition Archive 2021: January through October
---
Healthier Choices for Holiday Baking, Hors d'oeuvres & Drinks


posted December 18th, 2018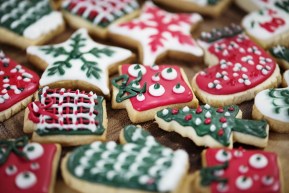 Memories of Christmas always brings back the smells & tastes of holiday baking; especially Christmas cookies. They are everywhere you go. Your friends & coworkers bring them to you or they are on offer on desks, in lunch rooms & even in your doctors office! Should we forgo the traditional taste of Christmas? I for one say no. Enjoy in moderation. This post is to help you to make healthier versions of old favorites or to try new ones to bring to your family, friends, coworkers & your health care team 🙂
New Years Eve is all about hors d'oeuvres & toasting the new year in. I have included a section on healthy hors d'oevres & drinks. Indulge in moderation & you won't have to have "lose weight" as #1 on your New Years Resolutions list. Instead, make #1 Gratefulness…
(…continue reading Mary's Blog here!)
---
Are You Living a Healthy Lifestyle?


posted December 11th, 2018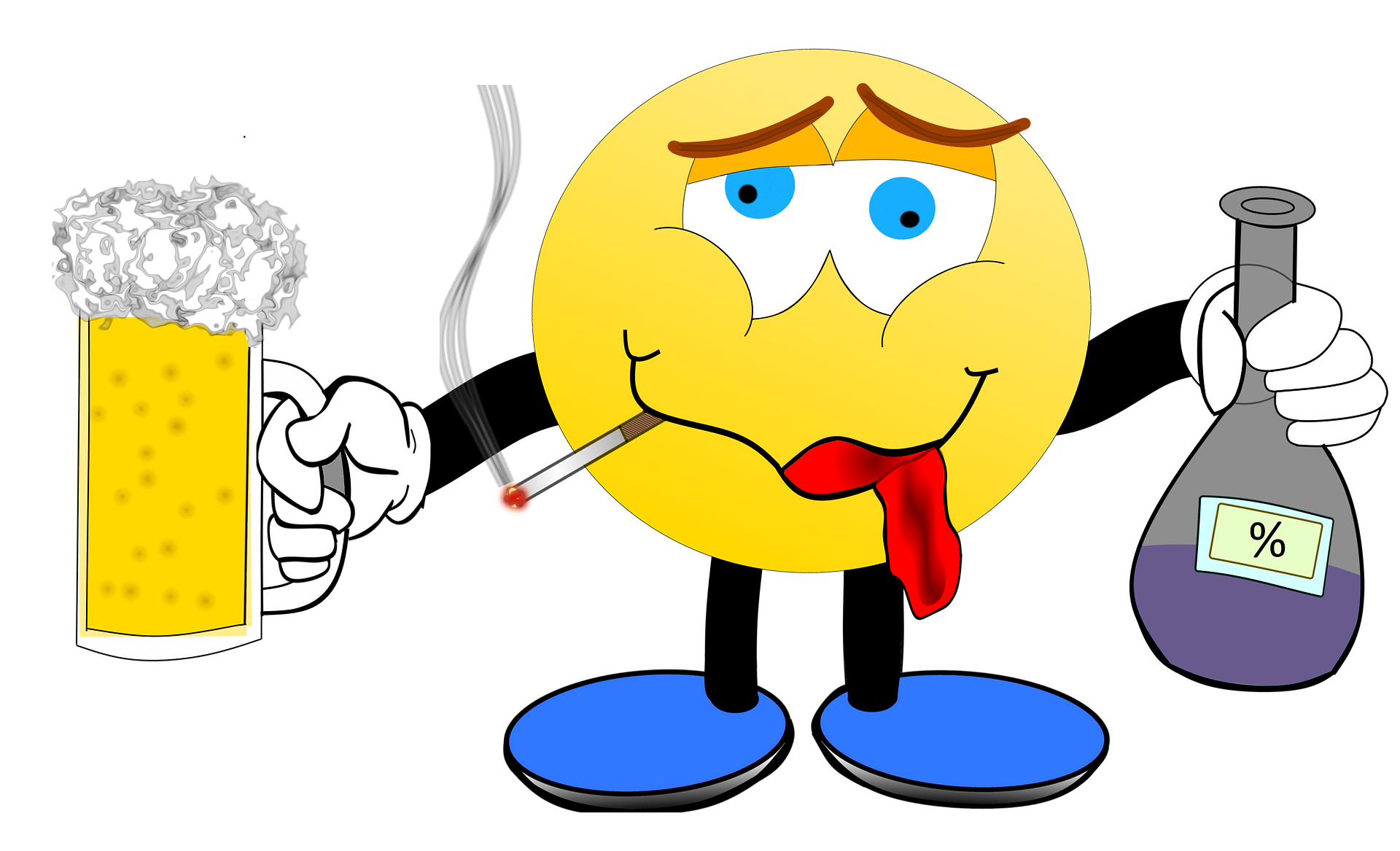 I saw an article in the BBC Health news about the percentage of people in the UK who live unhealthy lifestyles. I then googled to see what percentage of Americans live either healthy or unhealthy lifestyles. It brought up an interesting article written in January this year that stated 55% of Americans consider themselves living a healthier lifestyle in 2017 than the year before. What was really interesting is that 90% of Americans reported that their lifestyle is either 'somewhat healthy' or 'very healthy. As stated in the article " it seems consumers' definition of healthy living and their day-to-day reality does not always align." Self reporting is never accurate & does not conform to the reality of our lives.
Here are the articles…
(…continue reading Mary's Blog here!)
---
Dietary Supplements Update


posted December 4th, 2018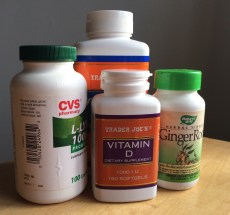 In a perfect dietary world, we would get what vitamins & minerals the body needs from our healthy, balanced, plant based diet. But as we have seen in the news & in my posts, most people don't eat a healthy, balanced, plant based diet. They turn to dietary supplements to replace what they are not getting in their diets. There is a long list of reasons why people use supplements, among which are; to help boost their immunity, relieve pain & anxiety, decrease cancer risk.
Three commonly used supplements have been in the news recently which led me to once again question the use of any dietary supplement without the knowledge of your healthcare team. I will start with recent studies regarding the safety & effectiveness of vitamin D, fish oil & green tea in supplement form. Then I will discuss the following very important questions. What are dietary supplements, are they safe & are they effective?..
(…continue reading Mary's Blog here!)
---
(There will be no post for week of November 26th! Happy Thanksgiving!)
Thanksgiving the Vegan Way


posted November 19th, 2018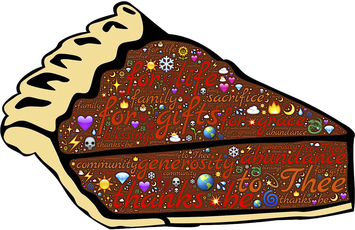 Thanksgiving at my house will be strictly vegan again this year. My daughter & grandsons will be here to celebrate with us. They are used to being vegetarian & eating vegan never phases them. There will be one exception to this, Green Bean Casserole. More on that nonsense later 🙂
Last week I looked at a more balanced approach to Thanksgiving giving you recipes for everyone. This week will strictly be for the Vegans among you or for anyone who would like to try including a few vegan recipes in their menu. The number of people going to a more plant based diet, especially vegan, is amazing! Being vegan is becoming as mainstream as being vegetarian.
---
Vegans & vegetarians don't look for a protein to be the centerpiece of the meal. It is usually a side dish. For a vegan this is especially true since we don't eat any animal products; dairy & eggs included. We do cook with the intent of having nutritionally balanced meals. Making sure we get all the nutrients needed to stay healthy including protein, fat, fiber etc.
What do vegans eat on holidays? I am going to use some of the information from last years post on a vegan Thanksgiving & add a few new ideas. I will focus on a more traditional Vegan Thanksgiving meal.
---
Let's start with some ideas for those of you who don't have the time or energy to cook a Thanksgiving meal.
This article is helpful. Bustle: 12 Vegan Thanksgiving Items At Trader Joe's To Up Your Holiday Feast, By KAITLYN WYLDE, November 8, 2018
Here are a few companies who provide organic healthy options to make your meal healthy but easy to put together.
Tofurky:

Take a look at their roasts. They also have a holiday package with all the trimmings.

Field Roast:

These are a bit too 'meaty' tasting for me but they get very high ratings. This site also shows their holiday roasts.

Earthbound Farms:

Frozen organic vegetables. How about simple steamed green beans for a side dish.

Arrowhead Mills: St

uffing made simple. You could also add fresh or frozen onions & mushrooms for example or you could serve as is.

Bob's Red Mill Potato Flakes:

Easy to make mashed potatoes. Substitute a nut milk & vegan butter or coconut butter & coconut milk for a different flavor.

Pacific Organic Whole Berry Cranberry Sauce:

And…it comes in a box. No plastic or cans to dispose of. Pacific is one of my favorite brands.

Pacific Organic Vegan Mushroom Gravy:

The other gravy they sell is not vegan.
---
For those of you who have the time & energy to cook your Thanksgiving meal here are some recipes I have shared before & quite a few new ones…
(…continue reading Mary's Blog here!)
---
Thanksgiving Dinner


posted November 13th, 2018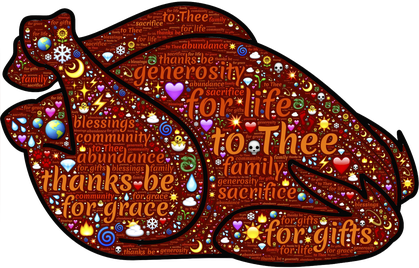 I am going to quote myself from a previous post at this time of year: "Thanksgiving is a time to be grateful & a time to spend with loved ones. It is also a time of feasting! I would like to add here that it is also a day to enjoy your food. A day of gratitude with loved ones is better for your immune system than any diet you are currently on! So, throw out the self-imposed eating rules, say a blessing of gratitude & enjoy."
If you really think about it a homemade Thanksgiving meal is heavy on the veggies, whole grains & turkey; or Tofurkey in my case. The only portion of the meal to eat in moderation is the desert. The key word there is in moderation, not skip the desert 🙂
In one of my Thanksgiving posts I also shared this from Rodale's Organic Living : 5 Ways Gratitude Starts at Your Table. "Gratitude is healing. And here is how you can tap into that healing power this Thanksgiving." Unfortunately the link to the article no longer works & I couldn't find the original. Here is what I considered the essence of the article.
BE THANKFUL FOR THE FOOD

BE THANKFUL FOR THE PEOPLE WHO GREW THE FOOD

BE THANKFUL FOR THE PEOPLE WHO BROUGHT YOU THE FOOD

BE THANKFUL FOR EACH OTHER

BE THANKFUL FOR THE MOMENT
---
Recipes & tips.
Olive & Tomato: 7 Mediterranean Cooking Tips to Make Your Holiday Meals Healthier and Happier
Taste of Home/MSN: Here's every Thanksgiving Recipe That You Will Ever Need, Nicole Doster, 9/26/2018
Elena's Pantry:

This is a Paleo website. I happen to like Elena's recipes even though I disagree with the diet as a whole. These are really tasty recipes that are very healthy.

Paleo Thanksgiving Menu, November 9, 2018. "Every fall my sweet sister reminds me that she uses my Paleo Thanksgiving Menu for the holiday. She counts on me for healthy Thanksgiving dishes that are super easy to make. My sister, like me, has Celiac Disease and sticks to a 100% gluten-free diet. Did you know that my mother also has celiac disease? So does my son.
Turkey…
(…continue reading Mary's Blog here!)
---
"Total Diet" & It's Impact on Your Health


posted November 5th, 2018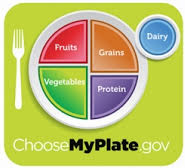 In my posts on diet I have emphasized the importance of whole foods versus their constituents. An apple as opposed to its vitamins or minerals. Research on diet in the past has focused on one component of a whole food or one whole food itself. An example of this is research on sugar & what it does to the body. Another example would be what the benefits & risks are of resveratrol instead of looking at the whole grape. The studies overlooked the synergistic effects of what you have eaten in one meal, in one day or your diet plan as a whole.
Our bodies are amazingly complex. It takes all the vitamins, minerals & nutrients it needs from the foods we give it. If we don't give it what it needs it becomes ill. If we give it too much it either excretes the excess, or it stores it for later use. It doesn't get sick because we have indulged in a piece of cake after dinner one evening, but it does if we indulge everyday in added sugars & processed foods with chemical additives. How the body functions is dependent on a whole food balanced diet, exercise & a healthy lifestyle over a lifetime not just one meal or one week of eating clean.
There was a time when vegetarians were told to combine certain foods to insure that they consumed the right combination of amino acids to have have a complete protein. This was found to be unnecessary because at the end of the meal or day the amino acids in the whole foods eaten made up a 'complete protein'. What mattered was the diet as a whole, not it's components.
Are we able to change aspects of how the body uses what we feed it on a chemical level? An example of this is the idea of the "alkalizing" diet. This idea has been around for a very long time & continues to gain in popularity. Looking at the body as a complex, precision "instrument" you can see why this is a myth. Here is a wonderful article from Dr. Campbell's Center for Nutrition Studies explaining what I mean. The Myth of Alkalizing Your Body, By Robyn Chuter, October 10, 2018 Once again we see that it is a holistic look at our diet not focusing on components.
Does looking at a diet as a whole, in a holistic way, teach us to live a healthier life & to decrease the risk of cancer instead of worrying about individual vitamins, minerals & other constituents of a whole food? Wayne Dyer said "If you change the way you look at things, the things you look at change."
Science & researchers are finally doing just that. This is a very good article about this shift in research from the NIH, National Cancer Institute: Studying "Total Diet" and Its Impact on Health, Including Cancer Risk, October 25, 2018, by Jill Reedy, Ph.D., M.P.H., R.D. "Does what we eat and drink affect our risk of developing cancer? Many studies have asked this question, but answering it is challenging…"
(…continue reading Mary's Blog here!)
---
Update: Soy & Cancer


posted October 30th, 2018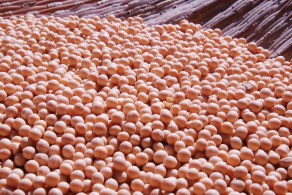 I believe that the confusion as to whether soy is good or bad for cancer patients, especially hormone driven cancers, comes from the use of the word soy. When I Googled the word soy I got "about 545,000,000 results (0.60 seconds)". That can be very confusing unless you narrow down your search. The Oxford Living Dictionary defines the word soy as:
Protein derived from the beans of an Asian plant, used as a replacement for animal protein in certain foods; soya.
The widely cultivated plant of the pea family which produces soya beans.
I place soy into 4 different categories; each category has it's own risks & benefits.
Whole Soy Foods

Soy Protein Isolate

Soy Lecithin

Soy Condiments
---
Whole Soy Foods: Current research shows that whole soy foods are safe for hormone driven cancers.
Organic or non-GMO whole soy foods are the healthiest & safest options for consuming soy. Whole soy foods are miso, tempeh, tofu & edamame beans. One to two servings a day are recommended by the American Institute for Cancer Research. Take a minute to listen to this audio: Does soy increase breast cancer risk? Mayo Clinic Radio Health Minute, July 18, 2018
If you are worried about eating whole soy then you should definitely read this well researched article. This excellent article tackles the history of soy's reputation beginning in the 1940's to current research. CNN:Where do we stand on soy? By Jacqueline Howard, CNN, March 29, 2018
Another good article from Dana Farber Cancer Institute: Soy & Breast Cancer: Is There a Connection,January 22, 2018
A serving of whole soy foods & the amount of protein in each serving is as follows:
3 ounces or 1/2 cup of tofu = 6 – 10 grams of protein depending on it's firmness.

1/2 cup in-shell edamame beans = 9.2 grams of protein

3 ounces tempeh = 16 grams of protein

1 tablespoon of Miso paste = 2.2 grams of protein

1 cup unsweetened soy milk = 7.5 grams of protein

1/3 cup or 1 ounce of roasted soy nuts = 10 grams of protein
---
Soy Protein Isolate & Soy Lecithin: Not enough research on the overall safety of these two soy by-products…
(…continue reading Mary's Blog here!)
---
The Flexitarian Diet


posted October 23rd, 2018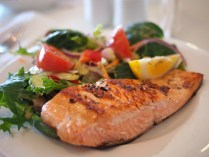 Flexitarian is a relatively new name for people who want to reduce their meat intake, especially red meat. The term started in the 1990's. It was introduced into the Oxford Dictionary in 2014: " A person who has a primarily vegetarian diet but occasionally eats meat or fish." In 2018 this diet was ranked #3 in Best Diets Overall on the Best Diet list put out by the US News panel of experts. Why am I bringing it up now? Because not only is it a healthier way to eat but it has been shown as one of the best diets for the planet in a new study from the University of Oxford.
Putting aside the fact that it is good for the planet, I want to look at the Flexitarian Diet more closely to show you why it is good for you as an individual. If you are interested in the study here is a very good article for you. BBC: 'Flexitarian' diets key to feeding people in a warming world, By Matt McGrath Environment correspondent, 11 October 2018
---
I laughed when I read this question in an article; are flexitarians just lazy vegetarians? The answer is no. They are simply people who are moving toward a more plant based diet & reducing their meat intake. Their goal is to have a healthier diet for them which includes some animal products & fish, including seafood. According to the US News: What is the Flexitarian Diet? Registered Dietitian Dawn Jackson Blatner coined the term in a book she wrote in 2009; "The Flexitarian Diet: The Mostly Vegetarian Way to Lose Weight, Be Healthier, Prevent Disease and Add Years to Your Life" You may recognize her name. I have sent you to her website many times for recipes & sound nutrition advice. She says that you don't have to be a vegetarian or vegan to have the same health benefits. You can have that hamburger or steak once in awhile while still eating a more plant based diet most of the time. This idea makes it much easier to eat a healthier diet while still being able to add that red meat occasionally. The Flexitarian diet received 2nd place in the Easiest Diets to Follow category. The Mediterranean received #1 🙂
---
In Healthline's article: The Flexitarian Diet: A Detailed Beginner's Guide, the author has stated that"The Flexitarian Diet has no clear-cut rules or recommended numbers of calories and macronutrients. In fact, it's more a lifestyle than a diet. It's based on the following principles:
Eat mostly fruits, vegetables, legumes and whole grains.
Focus on protein from plants instead of animals.
Be flexible and incorporate meat and animal products from time to time.
Eat the least processed, most natural form of foods.
Limit added sugar and sweets.
Due to its flexible nature and focus on what to include rather than restrict, the Flexitarian Diet is a popular choice for people looking to eat healthier."
Make sure you read the entire article. It talks about the health risks as well as the benefits. Since there are no hard & fast rules for this way of eating, some people may choose to eat more meat than others. This would decrease the overall benefits. Moderation is the key…
(…continue reading Mary's Blog here!)
---
Full Spectrum CBD Oil


posted October 16th, 2018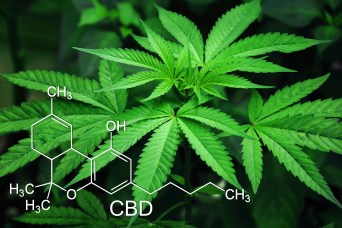 During the midterm elections, in November, 4 states will be voting on legalizing marijuana. They will be joining the 46 states that have already legalized medicinal marijuana, 8 of them have also legalized the use of recreational marijuana. In California both medical & recreational marijuana are legal.
Marijuana and hemp are varieties of the cannabis sativa plant. Hemp has industrial & medicinal uses. The cannabis known as Marijuana has recreational & medicinal uses. Did you know that there is a legal difference between CBD oil from the marijuana plant & CBD oil from the hemp plant? CBD oil derived from hemp has only 0.3% THC in it. That means that it has no psychoactive effect. Because of this CBD oil from Hemp can be sold & purchased legally in all 50 states.
Full Spectrum CBD oil is being recommended more than CBD isolate. Let's look at the differences between the two & explore the Full Spectrum CBD oil more thoroughly.
This is a very good article from Marijuana Break: What is Full Spectrum CBD Oil? [Complete Guide], Jeff Yauck / Updated on September 12, 2018 There are over 100 compounds that have been isolated in cannabis sativa. Full spectrum CBD oil from hemp includes most of these compounds. A study in 2015 from the Hebrew University of Jerusalem's Hadassah School is cited in the article. This study showed that full spectrum CBD oil had better & longer lasting anti-inflammatory & anti-pain properties than CBD alone. This article is one of the best that I have found on this subject & I recommend it highly.
I subscribe to Today's Practitioner's newsletter. It always has interesting, scientifically based, information about integrative care. These short videos are very informative regarding full spectrum CBD oil; it's uses, side effects, safety & more. Today's Practitioner: "Full-spectrum hemp is gaining a remarkable reputation among clinicians as a fundamental and safe botanical for a variety of clinical purposes. In these short videos, Derrick DeSilva, MD and Rob Lutz, founder of Today's Practitioner, reviews the safety, side effects and clinical uses of full-spectrum hemp (cannabidiol)."
Clinical Fundamentals of Full-Spectrum Hemp with Dr. Derrick DeSilva, Part 1 & 2, September 18, 2018, by Kim Stewart
Dr. Derrick DeSilva: Endocannabinoid System Clinical Uses, Dosage of Full-Spectrum Hemp Part 3 & 4, October 3, 2018 by Kim Stewart
EcoWatch: 8 Science-Based Benefits of CBD Oil, By Stephanie Garr, October 3rd, 2018 This is a very thorough article about CBD oil isolate & CBD oil full spectrum.
---
If you have been following the laws surrounding medical & recreational uses of Cannabis Sativa then you are aware that it remains illegal from the federal standpoint. Right now the DEA, the U.S. Drug Enforcement Agency, is not enforcing the federal laws concerning Cannabis Sativa.
Cannabis Sativa in both forms, as hemp & marijuana, remain on the DEA's Schedule 1 list…
(…continue reading Mary's Blog here!)
---
Our Eating Habits in the News.


posted October 9th, 2018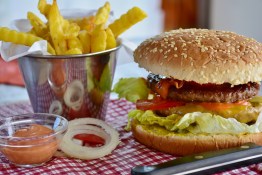 What are our eating habits doing to our health, our children's health & the planets health. I have collected some interesting articles & information regarding these questions. In other blog posts I have written that interest in healthy ingredients in our food has increased in the past few years. I have also mentioned the fast food industry & their efforts in offering healthier options on their menus. Have these efforts paid off?
I found these first two articles especially interesting. The first one is from Bloomberg: American Eating Habits Are Changing Faster than Fast Food Can Keep Up, By Leslie Patton, September 11, 2018 This article points out that 82% of meals are prepared at home in the USA. The reasons for this may stem from being able to watch movies on Hulu or Netflix, buying groceries on line & have them delivered, debt &/or wanting healthier food. Going out to eat at a restaurant or even a fast food place has become more expensive. According to this article prices at fast food places have increased, driving more people to eat out less often. Good read.
Even though this one seems to contradict the first one, it doesn't. Fast food places are offering healthier choices but children & their parents are not ordering them. EcoWatch: More U.S. Children Eating Fast Food, Despite Health Concerns, By Olivia Rosane, Sep. 28, 2018 The University of Connecticut Rudd Center for Food Policy & Obesity study published a study this month from online survey's in 2010, 2013 & 2016. In each survey parents were asked if they had bought food for their children at McDonalds, Burger King, Wendy's or Subway in the past week. The results showed that those who answered yes, rose from 79% to 91% in 2016. The most intriguing part of the study was that parents who bought a healthier option for their children's drink didn't change from 59%. The parents who bought a healthier side dish for their children went down from 67% to 50% in 2016.
Most parents stop at fast food restaurants because it is easy, fast, cheap & as the study indicated, it was their child's choice. The article says that fast food places & restaurants don't promote these healthier choices. Read the article to see what the authors of the study have to say. My personal opinion is that when most people take their children or grandchildren to a fast food place or to a restaurant it is either for convenience or as a special treat. You allow them to order what they want.
This article reports on a study that breaks down who is buying this fast food by income, age group & ethnicity. EcoWatch: More Than 80 Million U.S. Adults Consume Fast Food on Any Given Day, By Olivia Rosane, Oct. 04, 2018 I liked the comments by health officials not involved in the study. One commented that we will stay out of the water when there is a shark sighting but we don't stay away from fast food when we are told how unhealthy it can be I was also surprised to see that the consumption of fast food decreased with age but increased with higher incomes. Very interesting article.
"It is easier to change a man's religion than to change his diet."
― Margaret Mead So true!
---
What do our food choices have to do with saving the planet?…
(…continue reading Mary's Blog here!)
---
2018 Cold & Flu Season Is Here!


posted October 1st, 2018
The downside of autumn thru Winter is the cold & flu season. I write about this every year to remind you that there are natural ways to cope with the symptoms.
I recommend these remedies & teas for everyone, not just cancer patients in or out of treatment, but for family, caregivers & friends as well. Oncologists differ in what they ask you to NOT to take during your treatment. Please check with them before you start using any of these products.
What can you safely use for cold & flu symptoms before, during & after chemotherapy, radiation or surgery? There are literally thousands of over the counter remedies to choose from. Most of these have ingredients that will interact with medications & may have side effects. I will talk about the remedies that are natural, safe & easy to find. I will also note if there are any drug interactions that you should be made aware of.
***Just a note to remind you to speak with your health care team about getting a flu shot.
---
Lets begin with ways to help stimulate the immune system to fight off colds & flu. Here are the obvious ones.
Eat a balanced, plant based, healthy diet. Think Mediterranean ?

Eliminate added sugar & processed foods.

Alleviate stress with mindfulness programs, meditation, art, massage & other non-drug, complementary therapies.

Exercise: Walks, Yoga, Zumba etc.
These are the remedies that I use in my house to ward off those colds & flu starting in October this year.
Vitamin C: 1000 mgm each morning. This is an anti-oxidant & you should check with your health care team if you are taking chemotherapy or in radiation.

Elderberry Syrup: 1 Tablespoon each morning during flu season. Black elderberries are anti-viral & will relieve flu symptoms. They are also protective if taken every morning during the flu season.

Sambucus Syrup by Nature's Way

is a good, safe brand to use

. Gaia Black Elderberry Syrup

is another good, safe brand. This is also an anti-oxidant & you should check with your health care team if you are taking chemotherapy or in radiation. ***If you are interested in making your own Elderberry Syrup, as I do, email me & I will share the recipe I use.

Sipping a cup of Elderberry tea twice a day is another good preventative remedy…
(…continue reading Mary's Blog here!)
---
Latin American Diet/La Dieta Latinoamericana


posted September 25th, 2018
This week we will look at the Latin American diet. My favorite cuisine is Latin American, primarily Mexican. The spices & flavors are so present in the dishes & the aroma's from the kitchen. To understand the cultural diversity of Latin American food I am turning to one of my favorite websites, Oldways. They have a wealth of information about this cuisine this month.
---
Latin Americans include those from Mexico, Puerto Rico, Cuba, Central & South America. That covers a lot of territory & very different uses of the native foods & spices. Oldways has brought together all the information in the form of a Latin American food pyramid.
"This Latin American Diet Pyramid illustrates how to eat the healthy and traditional Latin American Diet. It is an educational guide that promotes a diet of richly flavorful, affordable, and easy-to-prepare foods, and reflects the great range of culinary traditions, foods, and flavors of this vast area."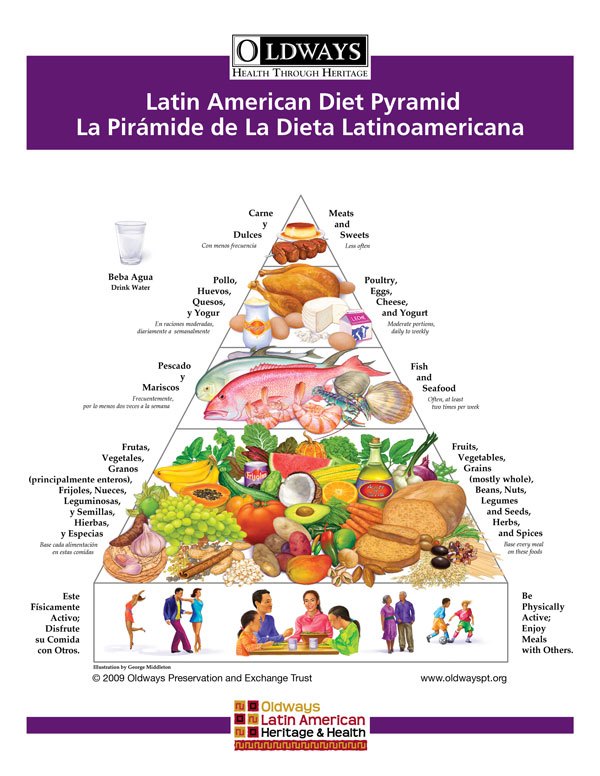 On this site, Oldways: The Latin American Diet, you will find more information. There are several sections to explore including the 'tastes & flavors' of the foods. This next chart shows some foods that you will recognize & some that you may not. It is intended to expand the information on the pyramid.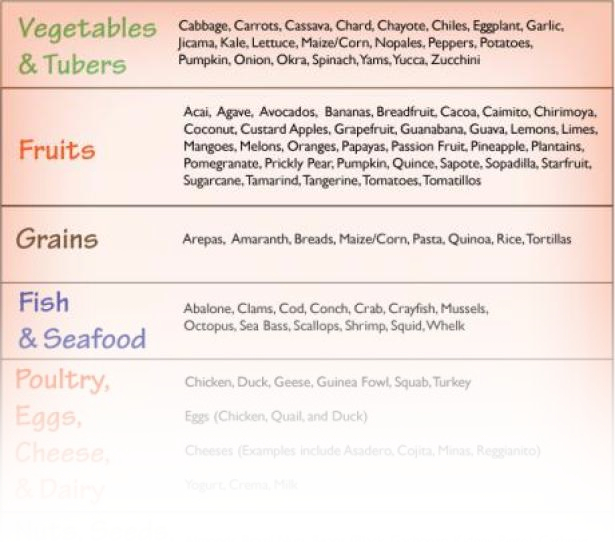 (…continue reading Mary's Blog here!)
---
Healthy Protein/Energy Bars


posted September 18th, 2018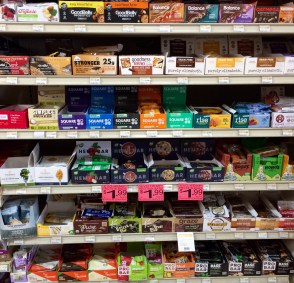 I was looking for a protein bar, or what some people call an energy bar, to grab at the market on a busy day. I was confronted with so many choices I just walked away. I didn't have the time to check all the nutritional facts & ingredients on each of the products that claimed to be healthy. I admit that I am not a shopper. I bring a list & stick to it; lots of choices just make it more stressful for me. 🙂 I decided that I needed to research which of those hundreds of bars are actually healthy. Next time I will know which one to grab!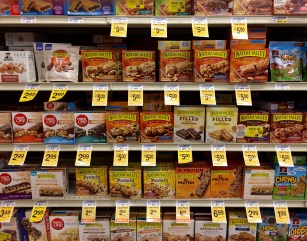 On my first day of research I was looking for some sort of guidance on nutritional values. I knew that I wanted to buy bars with only whole food ingredients & at least GMO free if not organic. I found this article on Livestrong with a slideshow: The 7 Best Protein Bars and 3 to Avoid!, BY CAROLINE KAUFMAN, MS, RDN JULY 11, 2018 The very first slide tells you what to look for in an energy bar. This was the best guideline I found to follow.
Calories: 150-250
Protein: 7+ grams

Between 6-12 grams.

Fiber: 3+ grams

The higher the better.

Sugar: less that 13 grams

The lower the better.

Ingredients: Whole foods

You don't want artificial sweeteners, soy isolate, carrageenan or anything you can't pronounce. The list should be short with only whole foods.
I continued to research other sites to see what they recommended & why. I think what surprised me the most was that all the old stand-by's were not on their lists. The newer brands were the ones going for whole foods as the main ingredients. Here are the top picks from my research using the guidelines above when looking at these bars.
Skout Trail Bars: Non GMO • Vegan • Kosher • Gluten Free • Grain Free • Dairy Free • Soy Free

These bars are generally 260 calories with impressive organic ingredients.

RXBar

These hover around 200 calories. Simple, whole food ingredients listed on the front of the package.

Evo Hemp Bar

Great company, pure organic ingredients. I like this product. ***My husband just bought a bar called Cookie Dough. This one bar does have erythritol in it! It is blended in with the monkfruit extract. Look at the ingredient list. Not all the bars contain this.

Health Warrior Protein Bar

Lower calories, good ingredients….
(…continue reading Mary's Blog here!)
---
Being Vegan; Will it Make You Healthier?


posted September 10th, 2018
Before I begin, I want to reassure you that my blog will continue to look at all healthy diets, lifestyles & the published scientific based research surrounding them. News items concerning cancer & nutrition will continue to be an important part of my posts.
For those of you who want to try a vegan diet, to support those of you who are already vegans & to keep us all up to date on the scientific research supporting the vegan way of eating, I am introducing a new section on this website; Being Vegan. Take a look at the menu across the top of the page. Run your mouse over the tab Being Vegan & you will get a drop down menu with resource choices.
---
I am not alone, based on current research, in thinking it is the healthiest way to eat. According to the demographics, in the USA, being a vegan is no longer a Hippy trend. It has become a mainstream lifestyle that is now big business. Vegan restaurants have opened across the country & vegan products have become easier to find in your local grocery stores.
This article in Forbes is very interesting as it addresses the rise in interest in being vegan from a business standpoint. Here's Why You Should Turn Your Business Vegan In 2018 By Katrina Fox Contributor "I write about vegan and plant-based business." The author notes that plant-based food sales increased in the U.S. by 8.5% in the last year & that plant-based dairy alternatives are probably going to rise to 40% in the next 3 years. This is a good article to read.
If your interested in demographics regarding vegans worldwide & in the USA by state, by city, by religion & by political party take look at my resources at the end of this post. The graphs are fascinating & in many cases unexpected!
---
Is being vegan the best choice for your overall health; for longevity? The simple answer from recent research is yes, it is the healthiest diet choice & no, you won't live longer than omnivores. Now for the longer answers.
I want to highlight 2 very good articles from the BBC 2 series, Trust Me, I'm a Doctor & one from Medical News Today. An important distinction drawn from these articles is the difference between a 'healthy life' & a 'long life'. Which are you going for? …
(…continue reading Mary's Blog here!)
---
Plant-Based Diet & Your Budget


posted September 4th, 2018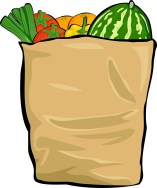 It seems that every time I go grocery shopping my bill is higher. Are you noticing the same thing? If you are like me you have a list of staples that you buy each week or month. Those are easy to track. It may be the extra ingredients I purchase for that special recipe or a new food item that we decide we need to try. Neither of us are impulse buyers so it isn't that. Let's see what we can do to keep that food bill at least stable if not less.
---
Two years ago I posted a wonderful article by my friend Chef Jessica Leibovich: Mastering Healthy Eating on a Budget. Her advice still applies.
Chef Jessica's Top Ten Tips to Healthy Eating on a Budget:
Do your own grocery shopping and cooking for as many meals as you can: I recommend all breakfasts (breakfast out is almost never healthy), 5 lunches, and 5 dinners all be made from home. That gives you 4 meals a week to eat out. This is the most I would suggest. To me, this is a lot! Does this sound challenging to you? If so, you are probably spending too much on food and not eating as healthy as you could.

We limit our eating out to an early dinner when the prices are lower & to a maximum of once a week.

Shop from the circular: Before you even head into the grocery store, you should read the circular or weekly ad and find out which items on sale you would like to buy. You can view it online or grab one in the store before you start to shop. I will often plan my meals from the circular. This alone will save you a ton of money!

A lot of the circulars are online these days. You can check them & print out the coupons before you leave the house!

Go to more than one store to find the best price: Often different stores have different items on sale. Finding what stores or farmers market vendors have the best prices for your favorite item is the most cost efficient way to shop. Limiting this to two stores will minimize time constraints as running all over town will defeat the purpose. In my community of Carlsbad, I love Sprouts for meat and produce, Costco for a few staples, and Farmer's markets for additional veggies. Personally I hate going to more than one place to shop for anything. I am not a shopper. I have a rule that I will stop twice & that is it  Our routine is to go to our natural food store, Wild Rivers, once a week with a trip to Safeway once every two weeks. Farmers market every Saturday during the season & our local organic farm stand every Saturday during the off season. That one I don't mind. Lots of healthy fresh produce.
Keep a rotation of favorites and plan your meals: Honey Chicken Mondays, Taco Tuesdays, Flank Steak Wednesdays, Dad's Famous Chicken Sundays, etc. They don't always have to be on the same day if something is not looking fresh at the store or another item is on sale but having a solid 5-7 meals that everyone loves on a weekly rotation will ensure you have many of the pantry items available which saves time and money. It also is less to think about when answering the big question "What's for dinner?".

I used to keep a list of meals that we liked so I could refer to it when 'stuck' for what to prepare. Jessica's idea is a good one. I will have to start doing that again.

Shop seasonally: Asparagus is $1.97 a pound in the Spring but $4.99 in the Fall. Often shopping seasonally will naturally happen if you shop from the circular but by shopping in the season you are using nature's bounty to your advantage. This is an important idea. Not only is 'in season' produce cheaper but they are usually local so they are fresher & ready to eat. Right now we are pigging out on eggplant from our local organic farmer once a week. We do the same thing when asparagus is in season  
Be Mindful of your portions: When food goes into the trash that is just like throwing money away. Try shopping more often like two or three times a week, each trip just getting what you need for the next few days. If you have a stocked pantry, you will mostly be filling up on fresh items such as produce, meats, dairy, and nuts. Using smaller plates for meals, especially for dinner will not only help you keep your weight optimal, it will reduce waste of food. Take smaller portions and if you want seconds, go for it, but if not, use the leftovers as the lunch for the next day. This will save you money as well.

We should all be mindful of our portions, it is a healthier way to eat. Since it is just the two of us I place all the dishes on the sideboard, buffet style. If we want seconds we have to get up to get it. Makes me more mindful of the amount of food I am consuming. Easier when cleaning up also; added benefit…
(…continue reading Mary's Blog here!)
---
New Low-Carb Diet Study & Is Coconut Oil Poison?


posted August 27th, 2018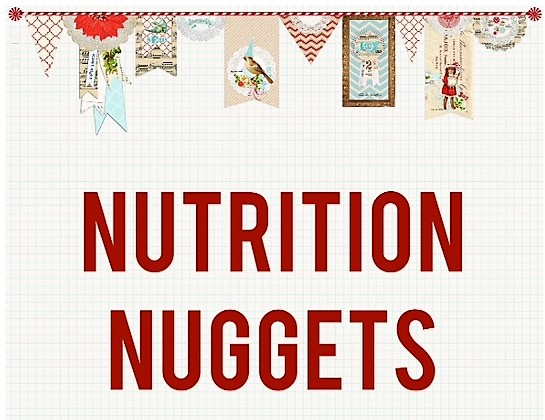 There are two interesting subjects in the health news right now. A new study on low & high carb diets & the health risks of coconut oil. I honestly thought we had heard the last word on both of these. Wishful thinking on my part  
---
A 25 year study centered around the popularity of low-carb & high-carb diets was published in The Lancet 2 weeks ago. It raises the same old questions regarding eliminating or restricting carbs along with replacing them with a higher intake of animal based proteins & fats versus a balanced plant-based diet.
Although this study is 'observational', it is important. The study followed 15,000 people, ages 45-64, from diverse socioeconomic backgrounds across the USA for 25 years. The information was gathered from food diaries & questionnaires. This is why it is called an 'observational' study. As I have said before, this type of study has it's faults, but it can't be discounted.
These are my take-away's from reading the study.
Carbohydrates include vegetables, fruit and sugar but the main source of them is starchy foods, such as potatoes, bread, rice, pasta and cereals.

Higher risk of death was found in people who ate less than 40% of their calories from carbohydrates or ate more than 70%.

A low-carb diet can shorten life expectancy by 4 years.

The sweet spot, where carbs made up 50-55% of a person's diet, offered the lowest risk of death.

A moderate intake of carbs along with plant-based proteins & fats is the healthiest.

A moderate intake of carbs along with red meat, fowl, pork & animal fats is not as healthy.

Short term use of a high or low carbohydrate diet does show they are beneficial for weight-loss.

Long term use of a high or low carbohydrate diet is detrimental to ones health & has a higher mortality rate than a moderate carbohydrate diet.




•A typical fad diet that restricts carbohydrates usually results in a lower intake of vegetables, fruits, & grains and leans heavily toward eating more animal proteins and fats, which have been linked to chronic inflammation and ageing.
Resources on this study:
The actual study published by The Lancet, Public Health:

Dietary carbohydrate intake and mortality: a prospective cohort study and meta-analysis, Published: August 16, 2018
CNN: Low and high carb diets increase risk of early death, study finds, By Meera Senthilingam, August 17, 2018
BBC: Low-carb diets could shorten life, study suggests, By Alex TherrienHealth, 17 August 2018..
(…continue reading Mary's Blog here!)
---
Add More Vegetables to Your Diet


posted August 21st, 2018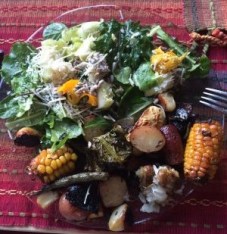 Last week I discussed the abundance of vegetables & fruits at this time of the year. You certainly don't have to be a vegetarian or a vegan to enjoy the bounty available. How do you add more vegetables & fruits to your diet? Here are some ideas along with recipes to help you begin a friendship with your produce
During cancer therapy you are sometimes asked to avoid raw foods; fruits, vegetables & sushi for example. You may even have been told to go on a neutropenic diet. This is a preventative method to protect you from food-borne infections. At the end of this post is information about current research regarding these recommendations. Are they necessary?
---
I think that the most obvious solution is to add a vegetable or fruit side dish to your lunch or your main meal. You can add a simple tossed green salad or a more prepared salad. Some can be made ahead in a larger quantity. My favorite salads are the ones I can build on by adding whatever I have on hand. Potato salads & Waldorf salads are a good example & last in the fridge for about 5 days.
This is a healthier version of the old fashioned potato salad we grew up with.

All Recipes: Healthier Old Fashioned Potato Salad
Cookie & Kate: Herbed Potato Salad

No mayo in this one. She makes a very healthy sauce to add to it instead. I am definitely going to make this one.

greenblender: 9 Healthy Potato Salad Recipes That Are Actually Delicious

There is a recipe for everyone on this list. Even an avocado potato salad that sounds delicious.

Sugar-free Mom: HEALTHIER MAYO FREE WALDORF SALAD: VEGETARIAN & GLUTEN FREE

Nice recipe using walnuts & pecans plus Greek Yogurt.

NTK: SKINNY CHICKEN WALDORF SALAD, October 30, 2012 by Christal

This recipe adds grapes along with the more traditional apples. It also uses Greek Yogurt + Lite Mayo.

Health: Updated Waldorf Salad.

I use cranberries rather than raisins in my Waldorf salad as they do in this recipe. They also add grapes & apples. Good way to get in your fruit for the day.
I noticed that under healthy Waldorf salads you find most of the recipes add pecans, cranberries, grapes & even pears. Vegetable wise you see celery in some; I use celery in mine. Be Creative.
Other side dishes can be simple, like corn on the cob. I wash & dry the husked corn & rub it with olive oil & add a few spices. Using my toaster oven, I lay them in a row & put the oven on "toast" for about 20 minutes or until they are hot & are beginning to brown. You can also use the broiler in your oven. The best way, I think, is to grill them on the Barbecue. Using any of the above methods, the corn is more flavorful & chewier than when you steam or boil it plus it retains more of its nutritional value…
(…continue reading Mary's Blog here!)
---
An Abundance of Tomatoes & Okra


posted August 14th, 2018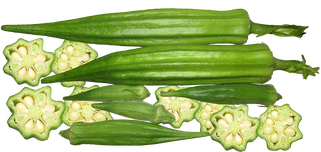 This is my favorite time of the year for produce. Such an abundance of choices. Our fig tree is 3 years old & this is the first year that the figs ripened before the rainy season started. Our back fence is 3/4 blackberry bushes among the morning glories & English ivy. The blackberries have gone crazy this year. We stand out there eating handfuls. None have made it into the house. Our little blueberry bushes have had a larger crop this year, the strawberries not so much. Huckleberries & Salal berries are very tiny & hard to pick but so yummy when you take the time. And the vegetables; fresh salads every night.
My friend & colleague Dana, brought me bags of fresh vegetables from her garden in North-central California. Vegetables that we can't grow here due to the weather. I felt like I was in veggie heaven! My challenge was to use the abundance of tomatoes & okra that she sent.
---
One of the bags contained about 10 cups of beautifully colored cherry tomatoes: red, purple orange & yellow. They are so sweet it is like eating a juicy candy. What to do with all these little gems? I decided to roast 2/3 of them. I checked all my recipes & came up with my own. The result was amazing. Still a little bit juicy, but oh so much sweeter. It was all we could do to not eat the entire batch right then & there. Here is the recipe.
My Slow-Roasted Tomatoes
Preheat oven to 325 degrees.

6 cups of Cherry Tomatoes sliced in half.

2 tablespoons of Extra Virgin Olive Oil.

Bragg's, 24 Herbs/Spices, Sprinkles to taste.

Lemon Pepper & Salt to taste.
Toss the cherry tomatoes in olive oil, herbs/spices, lemon pepper & salt. Place on a baking sheet. I use parchment paper instead of oiling the pan. Roast for 1 hour 10 minutes. They will be soft with darkened edges. Not the same as dried tomatoes, juicier.
These can be added to a fresh salad, a mixture of cucumbers & scallions or add to a stir-fry or stew. Be creative!
For other ideas on how to use all those cherry tomatoes take a look at these links:
Rachael Ray Every Day: 21 Cherry Tomato Recipes, GRACE RASMUS, JUN 21, 2018. "Cherry tomatoes are small but mighty! They go way beyond a simple salad toss-in — you can roast 'em, burst 'em, dress 'em up or eat 'em raw. Check out some of our favorite ways to cook with cherry tomatoes below."

Her

Wild Rice and Black-Eyed Pea Salad

looks so good. I really love salads of all types. Take a look at the other 20 recipes.

Epicurious: 16 Ways to Cook With Cherry Tomatoes, ANYA HOFFMAN, 06.21.16

This has a quirky list of ways to use your cherry tomatoes. For example:

"BAKE INTO CRAZY SAVORY COOKIES, Tomatoes and tart cherries are cooked down into an oniony jam, and then spooned into flaky, Parmesan dough to make these singular thumbprint "cookies." & my favorite idea; "TAKE THEM CAMPING, Make foil packs of polenta topped with cherry tomatoes, prosciutto, and eggs for the best campfire breakfast you've ever had."

Of course I would use tempeh bacon & tofu instead of eggs

Saveur: CHERRY AND GRAPE TOMATO RECIPES, JULY 7, 2014 "Cherry and grape tomatoes are a farmers' market treasure."

Hmmm…

CHERRY TOMATO AND CHERRY COBBLER or GRILLED OCTOPUS WITH CHICKPEAS, TOMATOES AND ANCHOVY VINAIGRETTE

Not too sure about these two. Take a look at the other ideas…
(…continue reading Mary's Blog here!)
---
Locavores & Apeel


posted August 7th, 2018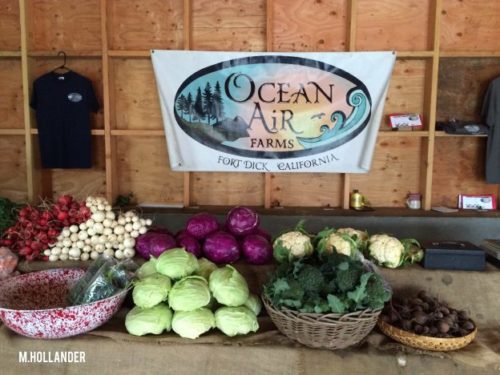 Locavores are changing the way Americans eat. A locavore is someone who supports locally sourced foods. They carry this ethic with them when visiting or traveling. If they are in New York, Los Angeles or even London or Paris, they want to try the local foods. In some grocery stores you will see signs saying "Grown Locally". This usually means that it was grown somewhere that took only one day to transport; 150 miles being the distance that I have been told is considered local.
Eating locally grown foods also means eating seasonal foods. I just came from our Farmers Market & the eggplant grown by our local, 10 miles away, organic farmer is out. I will pig out on eggplant until it's season is over Makes you appreciate seasonal fruits & vegetables more.
Locavores: The word "locavore" was coined by Local Foods Wheel co-creator Jessica Prentice. In 2005, she and two other San Francisco Bay Area women, Dede Sampson and Sage Van Wing, had hatched a plan to challenge Bay Area residents to eat only foods grown or harvested within a 100 mile radius of San Francisco for the entire month of August. They came up with a catchy name, launched a website, and the movement grew like a zucchini in the summer (Locavore was even the 2007 Word of the Year for the Oxford American Dictionary!).
The Farm Bureau San Diego County has a Seasonal Harvest Calendar on their website. Look at the menu on the left side. It has a section called Buy Local. This section lists the reasons to buy local & in season:
Local produce is fresher.

This is an important reason for me. Instead of picking under ripe produce or growing only produce that transports well long distances, you get ripe, freshly picked produce.

Local food supports local farmers.

We have one local organic farmer. He & his wife are young with 2 adorable children. They recently opened a farm stand so we can buy their fresh produce more often than just at the Farmers Market. We need to support our local businesses.

Buying local protects the environment.

No brainer here.

"Food, on average, travels 1500-2500 miles from farm to table."

Buying local = less pollution.

Buying local preserves diversity.

Buying locally encourages small farmers to grow heirloom, culinary, ethnic & specialty produce.
Farm Flavor has a seasonal chart for all of California. The Menu at the top has a drop down menu that lists all the states for their agricultural information. This site also has a tab for recipes
This is by far my favorite article about eating locally & in season. It describes the locavores strongly held ideology & how their core beliefs are the same everywhere they studied locavores. "In other words, locavores are their own tribe." Eco-Watch: Meet the Foodies Who Are Changing the Way Americans Eat, By Joshua T. Beck and Brandon Reich, from The Conversation, Jul. 11, 2018 I am very excited about this data that they shared: "Even more impressive, from 2007 to 2014 there was a 430 percent increase in 'farm to school' programs that aim to educate kids about food nutrition and serve locally sourced food in kids' meals." Take time to read this article…
(…continue reading Mary's Blog here!)
---
What Are Functional & Anti-Angiogenic Foods?


posted August 1st, 2018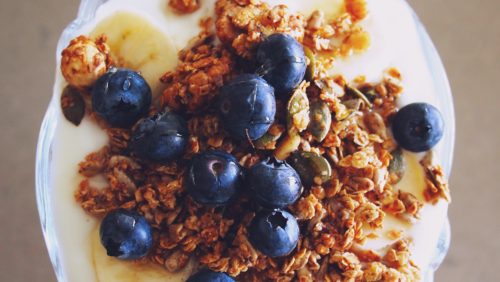 I have been reading about functional foods for a very long time. What are they & are they worth adding them to your diet? Or are they already a mainstay in what you eat each day. Another moniker for a food with health benefits for cancer patients is 'anti-angiogenic foods'. What is that exactly? Read on to find out.
---
This abstract was written in 2002. The information it contains is very important when discussing functional foods. Functional foods: benefits, concerns and challenges-a position paper from the american council on science and health. Here are the key points I took away from the abstract:
•Functional foods are whole, fortified, enriched or enhanced foods that provide health benefits beyond what their vitamins & minerals provide.
•They need to be eaten regularly & in the amounts that are considered to provide these health benefits.
•The health claims surrounding functional foods should be based on scientific evidence.
•Functional foods are the most intensively investigated health food claim due to the promotion of foods that are labeled as functional foods with no scientific evidence.
•Just because some functional foods do provide health benefits they can't make up for poor eating habits.
The question is, what exactly are these functional foods & should we make sure to include them in our diets. As explained in this next article, the food items labeled 'functional foods' that are fortified, enriched or enhanced are expensive & tend to be packaged & processed foods. Functional foods that are whole plant foods are what we need to increase in our diet, not enriched, enhanced or fortified foods.
Take a look at the examples in this article. OldWays: Food as Medicine: Understanding Functional Foods: "Functional foods tend to have a scientific allure about them and are heavily featured in marketing campaigns. However, the reality is that many ordinary ingredients (especially whole plant foods) are actually functional foods because they are linked with tangible health benefits, like healthier cholesterol, or lower rates of disease.
"All foods are functional to some extent because all foods provide taste, aroma and nutritive value," suggests Dr. Clare Hasler, former founding director of the Functional Foods for Health program. However, generally speaking, functional foods are foods that have health benefits beyond the nutrients they contain."
Some examples of whole foods that they give are…
(…continue reading Mary's Blog here!)
---
Asian Diet


posted July 24th, 2018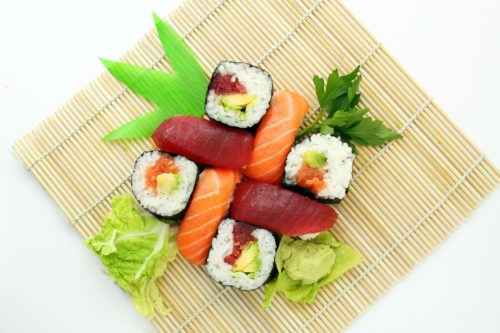 I just received my Oldways Newsletter & the topic this week was an updated Asian Diet Pyramid along with new recipes. Cooking with typical Asian ingredients is a lot of fun. The dishes tend to be simple & the layers of spices give it that "heat" & full flavor we associate with this cuisine. Like the Mediterranean Diet it is extremely healthy! No problem finding Asian vegan, vegetarian, gluten free, seafood & fish recipes.
I am currently in love with Thai food. Our local Thai Restaurant features vegan & vegetarian dishes on the menu & will make most of their dishes vegan if asked. All their curries are made with coconut milk rather than cream. Their Thai Iced Tea & Iced Coffee can also be made with coconut milk if asked. You can see why this is a popular place to eat in my house 🙂  Let's explore what an Asian Diet plan looks like.
---
Oldways: Asian Diet: "Asian diets are as varied as the Asian continent is large. Although each Asian country and region has its distinct flavors and cooking styles, there are many unifying characteristics, such as high consumption of plant foods, including vegetables, fruits, beans, legumes, nuts, herbs and spices." The Asian Diet Pyramid is plant based with an emphasis on fish, shellfish & seafood; recommended twice a week. A very healthy diet. Scroll down on this site for more information & recipes.
Oldways:Introducing the Updated Asian Diet Pyramid "Many ingredients recognized as "superfoods" today, like green tea, seaweed, kimchi, and mushrooms draw their roots in traditional Asian diets. With a geographical base including countries as diverse as Bangladesh, Cambodia, China, India, Indonesia, Japan, Laos, Malaysia, Mongolia, Myanmar, Nepal, North Korea, South Korea, Philippines, Singapore, Taiwan, Thailand, and Vietnam, the traditional Asian Diet covers a lot of territory, in both a geographical and a culinary sense."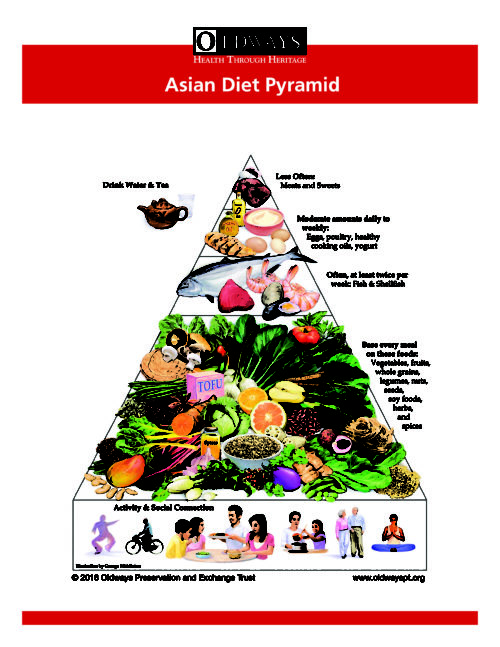 (…continue reading Mary's Blog here!)
---
A Bad Hostess & New Mediterranean Recipes


posted July 17th, 2018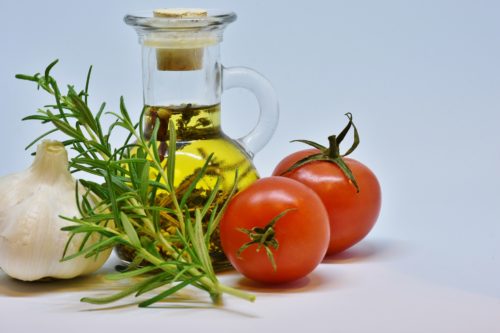 We have had quite a few visitors this year. I love seeing family & friends. So many beautiful places to show them here on the Redwood coast. Feeding them is another story.  Half of them were vegetarians, so that was easy. The other half were not. Ordinarily this wouldn't be a problem except that this half didn't have any experience with the vegan/vegetarian cuisine.
I chose recipes that I thought would be sort of neutral; homemade granola, hummus, quinoa tabbouleh, real egg salad, a spinach dip & pesto on pasta. The problem was that I used vegan ingredients & no added sugar. The granola was not sweet enough, the real egg salad didn't have real mayonnaise in it (I used Pesto Veganaise), the spinach dip was made with silken tofu & the pesto was vegan with nutritional yeast, walnuts & lambs quarters rather than all basil with Parmesan & pinion nuts. They were all good sports & tried everything; it just didn't taste quite right. The Wayfare Butter made from butter beans did pass the teenage test; so the English muffins were a hit. Fortunately they all loved Mexican food & Pizza at our local restaurants. That saved the day!
Next time I will use more traditional ingredients & ask ahead of the visits what their likes & dislikes are. It may sound like a no brainer for most of you, but when 80% of your family & friends are vegetarians you just don't think that there are people out there who not only eat meat but have no idea what vegetarians do eat.  Today's post is all about wonderful new Mediterranean websites with healthy recipes that include meat, fish & seafood in them.
---
My new favorite website is OliveTomato: "Join Elena Paravantes, an award winning Greek-American Nutritionist, Registered Dietitian and Writer specializing in the Mediterranean Diet. She provides a lifetime of experience -being raised on the Mediterranean Diet-, tried and tested family recipes, guidance on how to follow the Diet and the latest research. I really like this site. The recipes are based on Greek Mediterranean dishes. She has recipes with pork, beef, chicken, fish & seafood. You can also browse by diet types including gluten free, dairy free, vegetarian & vegan. Explore them all!
This Blog at The Mediterranean Dish is written by Suzy; "I am a true daughter of the Mediterranean, born and raised literally blocks away from the Mediterranean Sea in Port Said, Egypt. Port Said stretches 19 miles across the Mediterranean Sea; just short hours away from places like Morocco, Lebanon, Turkey, Greece, and Italy. It is also a strategic port, Egypt's main gateway to the Red Sea and the Middle East. I consider myself blessed having grown up in a vibrant part of the world that has allowed me to develop culinary passions far beyond my hometown's cuisine." Lots of wonderful recipes & she also has a free, printable download for a Mediterranean Diet Shopping List. Love this!
Cooktoria is another Mediterranean Blog that I like. "HELLO FRIEND! My name is Tania. I cook quick and healthy recipes with Mediterranean twist. Let's get to know each other, shall we?" I am going to try out her Ultimate Zucchini Salad this week. Looks so light & tasty. Good way to use all those zucchini! …
(…continue reading Mary's Blog here!)
---
The Blue Zones Project. It is all about balance.


posted July 10th, 2018
It is all about balance. The Blue Zones Project was first reported by Dan Beuttner & his team in the National Geographic Magazine in 2005. This was an 8 year project looking at areas on the planet where people were the healthiest & living the longest; 100 years or longer. The key areas included Okinawa, Japan; Sardinia, Italy; Nicoya, Costa Rica; Ikaria, Greece and Loma Linda, California. Born from this project was a lifestyle & diet based on the project teams findings. Since that time, Dan Buettner, has written several books about the Blue Zones Diet, and has become a very popular speaker.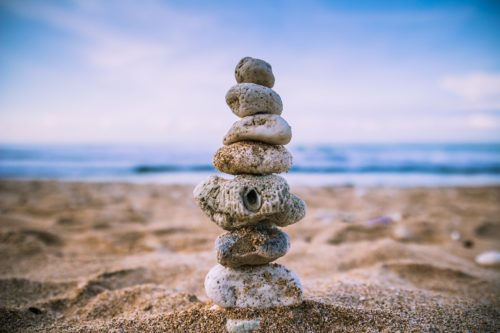 The reason I became interested in this diet is because of a video on BBC. This video talks about Naples, Florida, promoting the Blue Zones Diet & lifestyle for their community. They have seen some spectacular results in the overall health of their population. BBC: Simple steps that could help you live to 100. "Naples in Florida is trying to help more of its residents live to 100 by adopting ways of life from parts of the world where people live the longest." A film by Nick Holland for BBC World Hacks.
This is an amazing project. Take a look at the map to see which cities are involved. Healthways is a Blue Zones partner who is developing Blue Zones communities in the United States. Blue Zones Project by Healthways Promoting a healthier lifestyle & diet by a city is fantastic. Can you imagine living somewhere where the entire town & businesses are concerned about your welfare? I love the idea.
---
Here is a good overview of what the Blue Zones Diet looks like. DietSpotlight: Blue Zone Diet-Nine Things You Need to Know. By Summer Banks on May 14, 2018 The diet is based on the foods that the longest living people eat in common. It is a plant based diet Check out the entire article but especially the diet summary. "Bottom Line: The rules of this diet are simple to remember: eat mostly plants, beans, nuts, whole grains, whole foods and water and avoid meat, fish, sugar and dairy." Gee, sound familiar?
NPR: Eating To Break 100: Longevity Diet Tips From The Blue Zone. April 11, 2015, By ELIZA BARCLAY "Why should we pay attention to what the people in the relatively isolated Blue Zone communities eat? Because, as Buettner writes, their more traditional diets harken back to an era before we Americans were inundated with greasy fast food and sugar. And to qualify as a Blue Zone, these communities also have to be largely free of afflictions like heart disease, obesity, cancer and diabetes. So clearly they're doing something right." Very good article. The author talks about the foods eaten by each region which are in the Blue Zones. I love it that Loma Linda, California is a Blue Zone…
(…continue reading Mary's Blog here!)
---
Seafood & Fish; Mercury & Sustainability.


posted July 3rd, 2018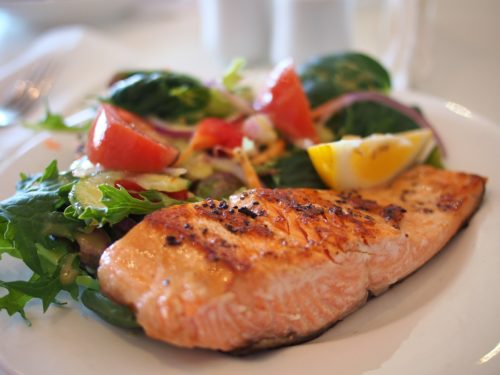 My post about the Pegan diet brought up questions about which seafood & fish are safe to eat. Concern about mercury in them is at the top of the list, followed by sustainability. I will address both concerns.
What is the difference between seafood & fish? Fish can be from fresh or salt water. Seafood is any fish or shellfish from the sea/salt water used for food. Shellfish all have a shell, like lobster, crabs, shrimp, clams and mussels. This is an important distinction when discussing toxicity & sustainability. It varies by where each species lives & where it is on the food chain; fresh water, salt water or farmed.
---
Livescience: Facts About Mercury. "Mercury is a very toxic element. It can enter the body through an open wound or by inhaling or ingesting it. It can then cause damage to nerves, the liver and the kidney, as well as a number of other symptoms." Mercury has many uses due to it's reaction to temperature, ability to conduct electricity & its fluidity. Thus it has been used in thermometers & electrical switches. If you have an interest read the article for more information about the uses of Mercury.
Mercury is also a pollutant of our lakes, streams & oceans due to industrial activity. This is a very good article that explains how mercury gets into our food chain. Scientific American: How Does Mercury Get Into Fish?
The website they cite for a list of which fish to avoid is this one: Environmental Defense Fund: Seafood Sector. The list includes seafood & fish. Look at the headings; Best Choices, OK Choices & Worst Choices. Click on a heading that you are interested in. Now you click on the seafood/fish picture & it will show you the mercury risk, Eco-rating, omega 3's, amount of safe servings per month & more as you scroll down. If you click on the headings "Seafood" or "Sushi" you will see a drop down menu with a list of seafood & fish. Click on its name & it takes you to the same information.
That has to be my favorite "fish" website; very user friendly. Make sure that you book-mark it. It is an excellent resource. Don't forget to read the "About This Guide" section too. It takes you through how they came up with the information to rate the seafood/fish. It also gives you a list of other resources.
Another good resource is the Monteray Bay Aqaurium Seafood Watch. Their section, Seafood & your Health, gets their information from the Environmental Defense Fund. They also have a printable guide to take with you when shopping: Seafood Watch Guide…
(…continue reading Mary's Blog here!)
---
The "Pegan" Diet?


posted June 26th, 2018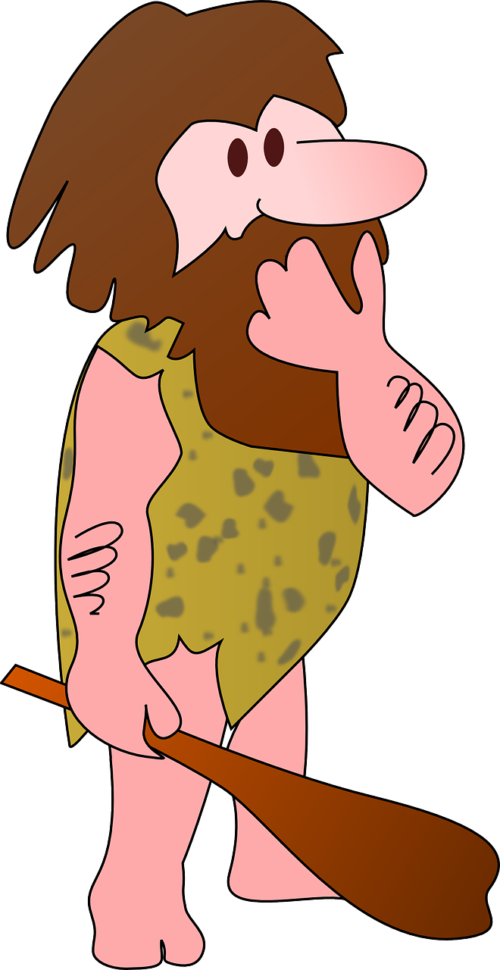 I am skipping this months Nutrition Nuggets to take a look at an interesting way of eating. It is called the Paleo-Vegan or Pegan (pronounced 'peegan') diet. It is the brainchild of Dr. Mark Hyman. I must say that I am intrigued by this combination.
I think that this way of eating is something most of you would benefit from. Remember that one diet does not fit all people. It is dependent upon your current health status. Talk it over with your healthcare team before making changes in the way you eat.
---
Mayo Clinic: Paleo diet: What is it and why is it so popular?, By Mayo Clinic Staff "A paleo diet is a dietary plan based on foods similar to what might have been eaten during the Paleolithic era, which dates from approximately 2.5 million to 10,000 years ago.
A paleo diet typically includes lean meats, fish, fruits, vegetables, nuts and seeds — foods that in the past could be obtained by hunting and gathering. A paleo diet limits foods that became common when farming emerged about 10,000 years ago. These foods include dairy products, legumes and grains. Other names for a paleo diet include Paleolithic diet, Stone Age diet, hunter-gatherer diet and caveman diet."
Wikipedia "Veganism is the practice of abstaining from the use of animal products, particularly in diet, and an associated philosophy that rejects the commodity status of animals. A follower of either the diet or the philosophy is known as a vegan." We are talking about the diet, not the lifestyle.
---
Let's start with a short video of Dr. Hyman discussing this way of eating. Today: What's the paleo vegan diet and is it right for you? By, Donna Freydkin, Jun. 18, 2018 Check out the recipes at the end of the article.
The next link to is to Dr. Hyman's website where he lays out the Paleo-vegan eating plan.
Dr. Hyman: Why I am a Pegan – or Paleo-Vegan – and Why You Should Be Too! By Mark Hyman M.D. "As a doctor, it is my job to figure out the best way to keep my patients healthy. We now know that food is medicine, perhaps the most powerful drug on the planet with the power to cause or cure most disease. If food is more than just calories, if food is information that controls every aspect of our biology and health, then I better know what to advise people to prevent, treat and even reverse chronic disease.
So the fundamental question of our time, given that the cost of chronic disease caused mostly by what we eat will cost our global economy $47 trillion over the next 20 years and cause over 50 million preventable deaths a year is this:…"
(…continue reading Mary's Blog here!)
---
Cooking with Tofu & Tempeh


posted June 12th, 2018
This week I want to explore how to cook with tofu & tempeh. Tofu & tempeh are very versatile & bring texture & unique tastes to recipes. They are easy to cook with & can be used alone or in a variety of dishes.
Eating soy is a controversial subject for hormone driven cancers due to it's phyto-estrogen properties. This is an excellent look at the history of research studies regarding the link between cancer & soy. It begins in the 1940's & ends with current research in 2017. This lays to rest a lot of myths about soy. CNN: Where do we stand on soy? By Jacqueline Howard, CNN, March 29, 2018
Soy & soy lecithin are in just about every processed food & supplement you purchase. Because of this my personal recommendation is that you limit your processed soy intake. Limit or eliminate soy based meat substitutes. Choose another nut milk, besides soy, there are so many out there. If you use a soy protein powder then switch to pea, egg white or another protein. Read the labels. Because they are not highly processed & are in their natural state, tempeh & edamame beans are your best choice. Tofu, which I would not consider highly processed, is fine if you limit it to one serving, 2-4 ounces, once a week.
Now, lets talk about cooking!
As you can see, a block of firm tofu, is low in calories & high in protein. As you will learn, the softer a tofu block is the more water it has, making it lower in calories, fat & protein.
---
Nutrition Facts from the USDA: Tofu, Firm, Prepared With Calcium Sulfate And Magnesium Chloride (nigari)
Serving Size: 1/2 cup: Amount Per Serving
•Calories from Fat 47
•Calories 98
•Total Fat 5.3 grams
•Saturated Fat 1 grams
•Trans Fat 0 grams
•Cholesterol 0 milligrams
•Sodium 15 milligrams
•Potassium 186 milligrams
•Total Carbohydrates 3.6 grams
•Dietary Fiber 1.1 grams
•Natural Sugars 0.8 grams
•Protein 11 grams
Nutrition Facts from the USDA: Tofu, Soft, Prepared With Calcium Sulfate And Magnesium Chloride (nigari)
Serving Size: 0.2 of block…1/2 cup: Amount Per Serving
•Calories from Fat 30
•Calories 55
•Total Fat 3.3 grams
•Saturated Fat 0.5 grams
•Trans Fat 0 grams
•Cholesterol 0 milligrams
•Sodium 7.2 milligrams
•Potassium 108 milligrams
•Total Carbohydrates 1.1 grams
•Dietary Fiber 0.2 grams
•Sugars 0.6 grams
•Protein 6.5 grams
This is why I do not consider tofu as a highly processed food…
(…continue reading Mary's Blog here!)
---
May Nutrition Nuggets


posted May 29, 2018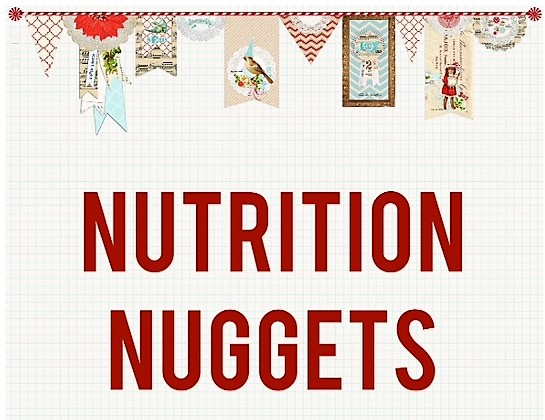 Welcome to the May Nutrition Nuggets that I have gathered for you. Lots of interesting health news this last month. Trans fats, GMO labeling, warnings about the Keto diet craze, & my new favorite, the Nordic diet.
---
Knowing that trans fats are extremely unhealthy is one thing, but actually doing something about it is another. The World Health Organization has come up with a plan, REPLACE, to eliminate trans fats world wide. This is the first time WHO has called for action for a dietary change that involves a non-communicable disease. WHO calls for elimination of trans fat in foods by 2023, By Jacqueline Howard, CNN, May 14, 2018 This is not only historical but impressive as well. This is an acknowledgement of the dangers of a "food" item on the health of all people in the world. Hopefully this is a precedent being set.
In the U.S. the FDA has issued the following regarding Trans Fats: FDA, Trans Fats: 'Most of the trans fat in the foods we eat is formed through a manufacturing process that adds hydrogen to vegetable oil, which converts the liquid into a solid fat at room temperature. This process is called hydrogenation. Trans fat also occurs naturally in food products from ruminant animals (e.g., milk, butter, cheese, meat products, etc.).
Eating trans fat raises the level of LDL ("bad") cholesterol in the blood. An elevated LDL cholesterol level in the blood increases your risk of developing heart disease, the leading cause of death in men and women in the U.S. Removing PHOs from processed foods could prevent thousands of heart attacks and deaths each year.
FDA has taken steps to remove artificial trans fats in processed foods. In 2015, FDA determined that PHOs, the major source of artificial trans fat in the food supply, are no longer "Generally Recognized as Safe," or GRAS. For the majority of uses of PHOs, June 18, 2018, remains the date after which manufacturers cannot add PHOs to foods. However, to allow for an orderly transition in the marketplace, FDA is allowing more time for products produced prior to June 18, 2018 to work their way through distribution. FDA is extending the compliance date for these foods to January 1, 2020. This action balances the health benefits of removing PHOs from the food supply with the need to provide an orderly transition in the marketplace." Better than ignoring the problem.
Mayo Clinic has a good article about trans fats: Trans fat is double trouble for your heart health "Trans fat raises your LDL ("bad") cholesterol and lowers your HDL ("good") (HDL) cholesterol. Find out more about trans fat and how to avoid it." This article is a great reminder of what trans fats are & where in your food you find them.
(…continue reading Mary's Blog here!)
---
Cancer & Fasting; Current Research


posted May 22nd, 2018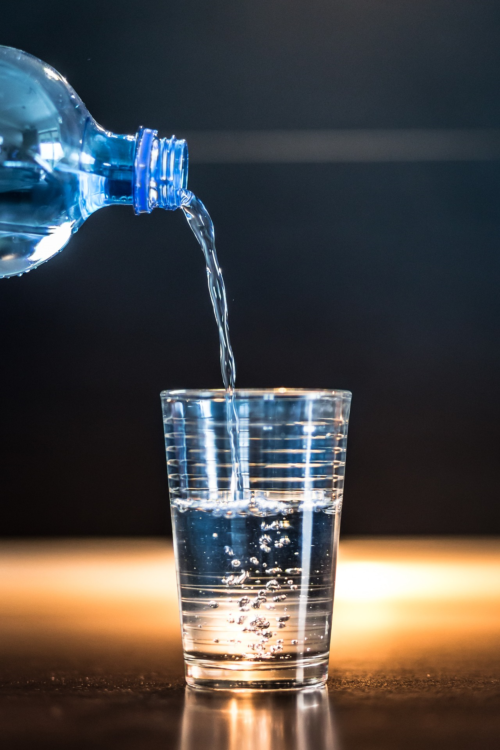 Current research is focusing on using fasting as a complementary cancer therapy. My first reaction was negative. I was worried about the weight loss, depressing the immune response & overall nutrient depletion. I asked Dr. Paul Brenner his opinion & he responded; "There is something about fasting and resting the body through illness or health that is healing." I decided to change the way I was looking at this & re-read the research.
Fasting has a long history for medical purposes, religious rites & as a form of protesting. Here is a good account of what fasting is & how it has been used historically. Encyclopedia Britannica: Fasting: "Fasting, abstinence from food or drink or both for health, ritualistic, religious, or ethical purposes. The abstention may be complete or partial, lengthy, of short duration, or intermittent. Fasting has been promoted and practiced from antiquity worldwide by physicians, by the founders and followers of many religions, by culturally designated individuals (e.g., hunters or candidates for initiation rites), and by individuals or groups as an expression of protest against what they believe are violations of social, ethical, or political principles."
Medical Fasting: "Fasting has been used therapeutically since at least the 5th century BCE, when Greek physician Hippocrates recommended abstinence from food or drink for patients who exhibited certain symptoms of illness. Some physicians recognized a fasting instinct, whereby patients in certain disease states naturally experience a loss of appetite. Some physicians believed that administering food during such states was unnecessary and possibly even detrimental, since fasting was thought to be an important natural part of the recovery process.
An understanding of the physiological effects of fasting began to evolve in the latter part of the 19th century, when some of the first organized studies of fasting were carried out in animals and humans. In the 20th century, as more became known about nutrition and the nutritional requirements of the human body, methods of fasting became increasingly sophisticated, and a wide array of approaches emerged. For example, fasting was used as a treatment and as a form of disease prevention, and it was carried out in various settings (e.g., in a hospital or clinic or at home). Some fasting methods, particularly those applied in the treatment of chronic diseases, lasted more than a month, allowed for the consumption of only water or calorie-free tea, and included exercise and enemas. Other methods, generally referred to as modified fasting, allowed for the intake of 200 to 500 kilocalories per day (daily calorie needs of adults range from about 1,600 to 3,000 kilocalories, depending on sex, age, and activity level) and sometimes included psychological or spiritual therapy; depending on the particular method used, calories usually were in the form of bread, vegetable broth, fruit juice, honey, or milk. Modified fasting was distinguished from a very low-calorie diet, which allowed up to 800 kilocalories per day and typically was aimed at inducing substantial weight loss. Intermittent fasting involved cyclic periods of calorie restriction, such as a 24-hour period of fasting followed by a 24-hour period of regular calorie consumption.
By the 21st century, although fasting clearly was applicable in some instances of disease, such as in certain acute diseases (particularly when accompanied by a loss of appetite), whether fasting in other instances was beneficial to human health remained unclear. For example, whereas research in humans had suggested that intermittent fasting carried out over 15 days improved insulin-mediated glucose uptake into tissues, studies in rodents had indicated that such fasting, carried out over the long-term, promoted glucose intolerance and the release of damaging oxidants from tissues."
Continue reading: Encyclopedia Britannica: Fasting to learn about how fasting was used in religion & as a form of protest. Further information about specific religious uses can be found here: Wikipedia: Fasting
(…continue reading Mary's Blog here!)
---
Low Carb, High Protein Diets; Are They Beneficial?


posted May 15th, 2018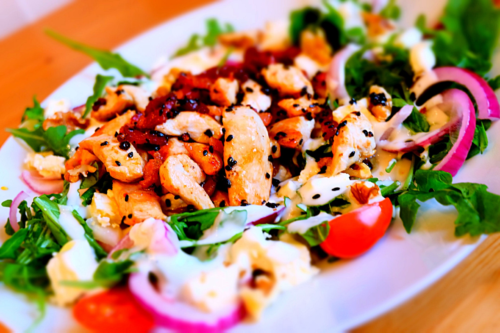 The low carbohydrate, high protein diet has been in the news again this month. This diet is popular among those who wish to lose weight, want to change their overall eating habits, or just like eating this way. With this new study the diet has shown some promise for people with Type 1 Diabetes; it appears to regulate their blood sugar. This is great news. Let's explore what the diet looks like & what it's benefits are for everyone.
---
I recommend that you begin with a look at the following brochure. It is important to understand what your body needs nutritionally before you embark on a new way of eating. My favorite parts of the guidelines are the following:
Dietary Guidelines for Americans:
•Chapter 1: Key Elements of Healthy Eating Patterns This chapter shows you what a healthy eating pattern looks like. It also has a section on what constitutes a serving size.
•Chapter 2: Shifts Needed To Align With Healthy Eating Patterns This chapter focuses on how to shift from an unhealthy pattern of eating to a healthy one by exchanging foods. For example, shift to more nutrient dense foods, shift towards more vegetables.
•Appendix 2: Estimated Calorie Needs per Day,
by Age, Sex, & Physical Activity Level This is an important section. It has a chart that not only gives you an idea of how many calories you need by age & gender, but also by activity level. For my age & gender, sitting around all day, I would need 1500 calories to maintain my weight & health.
•Appendix 4: Healthy Mediterranean-Style Eating Pattern
•Appendix 5: Healthy Vegetarian Eating Pattern
•Appendix 7: Nutritional Goals for Age-Sex Groups Based on Dietary Reference Intakes Dietary Guidelines Recommendations Amounts, in grams, the body needs of micro-nutrients, minerals & vitamins.
•Continue reading the rest of the Appendix's to see the sources of nutrients such as calcium, vitamin D, fiber etc.
The Dietary Guidelines recommend that carbohydrates make up 45 to 65 percent of your total daily calories. If you eat 2,000 calories a day, between 900-1,300 calories; 225-325 grams, should be from carbohydrates.
Mayo Clinic: Carbohydrates: How carbs fit into a healthy diet, "Carbohydrates aren't bad, but some may be healthier than others. See why carbs are important for your health and which ones to choose." By Mayo Clinic Staff Good article to read. In the article they list the 3 main types of carbohydrates…
(…continue reading Mary's Blog here!)
---
Whole Grains


posted May 8th, 2018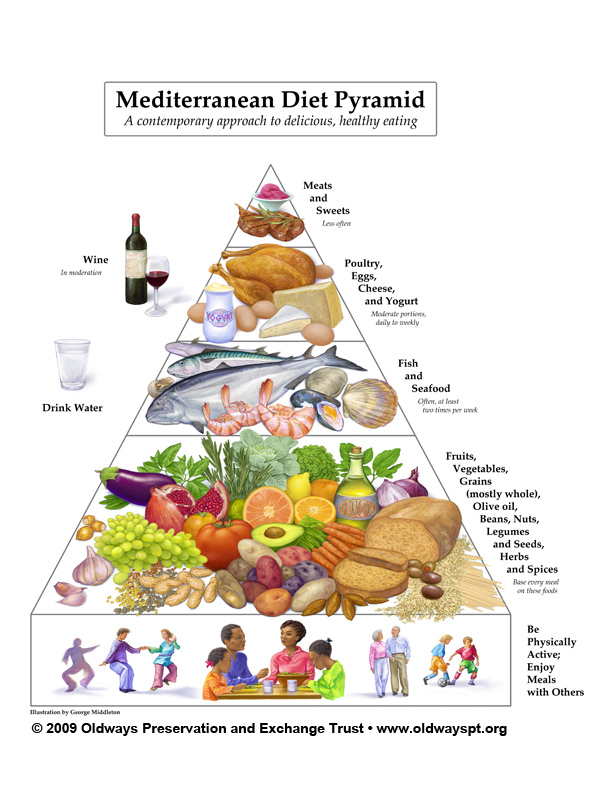 May is International Mediterranean Diet Month. I am going to celebrate it with you by concentrating on the often overlooked part of the diet; whole grains. Recipes too!
The Mediterranean diet has consistently been either #1 or tied for #1 in US News and World Report's diet rankings. The non-profit, OldWays, brought this way of eating & lifestyle into the American culture around 1993. On their website Kelly Grace Weaver, Director of Marketing and Communications, stated the following:
"In a partnership with the Harvard School of Public Health, Oldways created the first Mediterranean Diet Pyramid in 1993 using the most current nutrition research to represent a healthy, traditional Med Diet. It was based on the dietary traditions of Crete, Greece, and southern Italy circa 1960, a time when the rates of chronic disease among these populations were among the lowest in the world, and adult life expectancy was among the highest—even though medical services were limited.
25 years later, studies have shown over and over that the Mediterranean Diet is good for you. Among many other things, the Mediterranean Diet is linked with:
•Significantly less plaque buildup in arteries
•38% lower risk of frailty in older adults (60+)
•30% lower risk of heart disease, and significantly lower risk of stroke in high-risk patients
Happy Med Month, and happy 25 years to the Mediterranean Diet Pyramid!"
Long term studies have shown that in addition to the above benefits, this lifestyle may also reduces the risk of diabetes, kidney disease, breast cancer & aggressive prostate cancer, may reduce your cholesterol level & increase your gut buddies!
OldWays is my very favorite website for up to date information on the Mediterranean diet. I am an admirer of Dr. Tieraona Low Dog, Integrative Medicine Physician. She shares my enthusiasm for the OldWays website. This is what she has to say: Oldways (A Mediterranean Diet) "I love this website. It has great information about the Mediterranean diet, as well as traditional food pyramids. Oldways is the widely-respected non-profit "food issues think tank" credited with successfully translating the complex details of nutrition science into the familiar language of food. It is best known for developing consumer-friendly health-promotion tools, including the well-known Mediterranean Diet Pyramid."
---
Besides the obvious benefits to your health, why is this diet so popular? I believe it is because it is easy to follow thus making it sustainable. It doesn't require you to give up your favorite foods, and it is tasty! Here is a really good slideshow on the subject from WebMD: 12 Reasons to Love the Mediterranean Diet…
(…continue reading Mary's Blog here!)
---
April Nutrition Nuggets


posted May 5th, 2018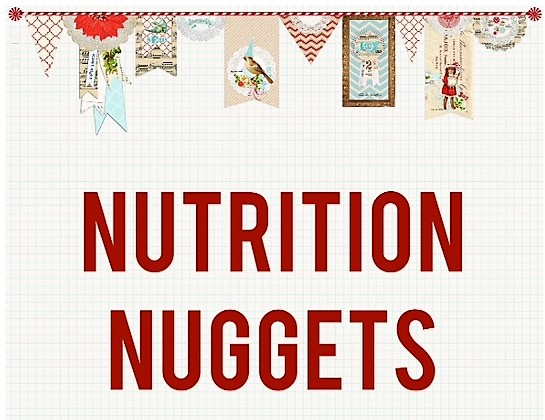 Time again to share the news items I have been saving. This month I have chosen to comment on the genetically modified foods debate; do we still need to be concerned? There is a new study on artificial sweeteners & their link to diabetes; why is this study so important? I also want to weigh in on whether or not fish oil is a supplement that you need. Last but not least, I added a new study on dark chocolate…never too many studies on this subject.
---
If you have been reading my Blog for very long then you know where I stand on G.M.O. foods. Let me clarify my stance for new readers. I believe that we as consumers have the right to know not only what ingredients are in our foods but also if they have been tampered with in anyway; sprayed with pesticides, herbicides, irradiated, genetically modified, sprayed to increase shelf life & more. This information should be on the label or sticker in the case of produce. Each of us have the right to then decide if we want to purchase & consume it. I choose organic & non-G.M.O. foods. Not everyone is able to or wants to choose the way I shop. That is fine with me as long as the individual is making an informed decision.
Although I disagree with much of what was said in this article, I am sharing it because I think a balanced look at topics as important as G.M.O. foods is a must. From the New York Times: Are G.M.O. foods safe? by Jane E. Brody, April 23, 2018
I will continue to buy organic, non-G.M.O. foods & especially non-G.M.O. seeds for my garden. Even though there haven't been any health problems associated with G.M.O. products reported to the FDA, that does not mean there haven't been any. I doubt that symptoms you may display at any given time would make you look at the G.M.O. food that you ate. Probably, if the symptoms were severe enough, you would seek out a medical professional who would then diagnose you by the symptoms exhibited, still not connecting them to a particular food that you consumed, & prescribe a medical intervention. No one would report this to the FDA. If the diagnosis was e-coli then the FDA would be interested. This last week it was an outbreak of e-coli connected to romaine lettuce.
I concede that it is impossible to conduct research on humans & GMO's. My problem with them is the disruption of the information that an apple, for example, sends out to the body's systems when eaten. The new material introduced into that apple will be sending out it's own messages which may change the way the body uses the nutrients in the food item. This concerns me. Enough said.
---
A new study once again links artificial sweeteners to diabetes & obesity. It is significant because the results of this study suggests artificial sweeteners changes how our bodies are processing fat & how the artificial sweeteners are used for energy. The calorie free sweetener, acesulfame potassium, which is found in calorie free foods, drinks & sweeteners, was found to accumulate in our blood vessel linings. The study showed adverse effects on the cells of the lining…
(…continue reading Mary's Blog here!)
---
Healthy Smoothies


posted April 24th, 2018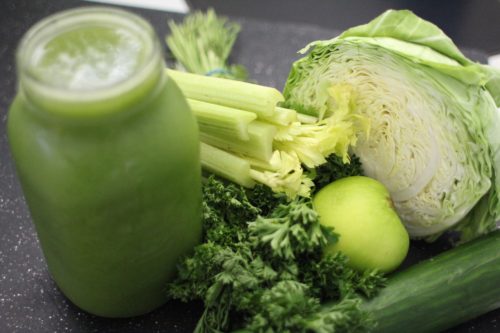 We don't hear about smoothies as much as we used to. They don't take up as much space in the cooler at Natural Foods stores either. Are they going out of style like other fads? I hope not because they are a useful addition to anyone's diet. They are especially useful to those of you in treatment who have lost your appetite or haven't the energy to cook. I am going to revisit & update my post from 2015 regarding the healthy smoothie.
Smoothies have been a popular drink and/or meal replacement since the advent of the refrigerator & blender. I remember making them in the 1960's. They actually date back to the 1930's in the U.S.A. but have been a part of the Mediterranean cuisine for several hundred years. Ha! Here we go again with the Mediterranean diet 🙂
---
Smoothies are made in a blender to retain the fiber, not in a juicer which kicks the fiber out. Smoothies should not replace more than one meal a day. Breakfast appears to be the most popular one. They are very good snacks & pick-me-up's around that down time; 3pm. They can be made ahead & refrigerated until needed. Best to use the day you make them.
I will show you my basic smoothie recipe which is not only packed with nutrients but is also tasty! This recipe can be easily customized according to your needs; higher protein or higher calories for example. I will discuss protein powder choices, spices, whole foods, liquids, & extras to add to your smoothie.
This recipe makes approximately 12 ounces depending upon what you have added to it.
Basic Smoothie by Mary Hollander RN•1 cup of liquid: water, nut milks, coconut water, no soy
1 cup of fruit (fresh &/or frozen): apple, banana, strawberries, lime, raspberry, mango, blueberries…mix & match

1-2 handfuls of greens; about 2 cups packed: kale dandelion, spinach, basil, mint, chard

1/2 – 1 cup of veggies: CARROTS, AVOCADO, CUCUMBER, CELERY, BEET

Extras: fresh ginger, 1-tablespoon chia &/or hemp seeds, protein powder (no soy), cinnamon, nutmeg, coconut, spirulina, cocoa or carob powder
For a nutrient dense, high fiber, balanced smoothie, you should try for 20% fruit & 80% vegetables. Most nutritionists say a 40%/60% is the best ratio. I disagree. Quit making faces! You can't taste the vegetables unless you use a strong flavored one like kale or arugula. The fruit & spices will give you the flavor you want.
Liquids: 1 cup or more to adjust the thickness of the smoothie. This choice is dependent upon what tastes best to you…
(…continue reading Mary's Blog here!)
---
March Nutrition Nuggets


posted March 27th, 2018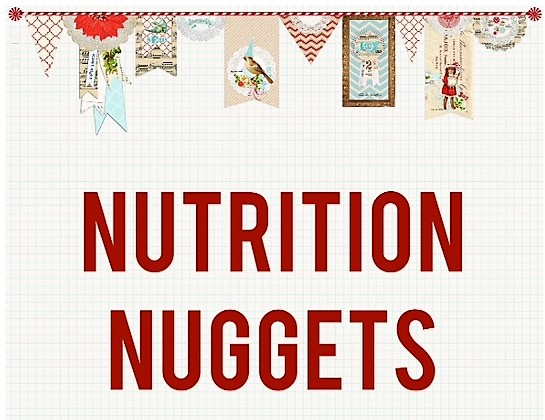 The articles from this months headlines are as crazy, interesting as always. I am sure that the marketing department of some of these brands think that the American public is either ignoring the negative research studies for their products or that they simply don't care. They may be right on both counts. I question everything I read, especially now when anyone can have a website & write whatever they want & make claims that they can't substantiate. That is why I love this Blog. I want to wade through all this for you. You aren't expected to believe everything I say either. Do your own research & if you have further questions just ask me. Let me know when you disagree! I can take it  
---
This first article is important to read. I don't think I can stress enough how unhealthy most processed foods can be. I am giving you two views of the same study.
Eco Watch: Study: Eating Highly Processed Foods Linked to Increased Cancer Risk, By Dawn Undurraga, In the article the author states: "Ultra-processed foods are defined as foods that undergo multiple physical, biological and mechanical processes to be highly palatable, affordable and shelf stable." This study shows a possible cancer link to all ultra-processed foods, not only meats such as hot-dogs & deli slices. The study states that 1/4 to 1/2 of the daily intake of calories for the average person are ultra-processed foods. This study was done in France following 105,000 people over an average of 5-8 years. We need to be cautious about the study because the lifestyles of the French are different than ours. Yet, I think it is safe to say that Americans eat the same or more calories per day of ultra-processed foods.
This article from BBC gives a slightly different look at the study & it's conclusions. Ultra-processed foods 'linked to cancer', By James GallagherHealth and science correspondent, 15 February 2018
What I got from both of these articles is that eating this way leads to obesity which we know is directly linked to some cancers. Also, that a balanced diet that includes more plant-based foods & omits processed foods is the answer to a healthier you.
Here is a very good article from my Dana-Farber Cancer Institute Newsletter: Can Obesity Cause Cancer?, Published: March 16, 2018 This article shows the connection between obesity & cancer with an info-graph. Very good information whether you are considering losing weight or not. Make sure you look at the tips at the end of the article…
(…continue reading Mary's Blog here!)
---
Plant Based Diet: What is it exactly?


posted March 2th, 2018
The words "plant-based diet" have been bandied about for a few years now. We know that this is the healthiest diet to follow to reduce the risk of cancer, obesity, heart disease, diabetes & other chronic diseases. This is based on scientific research. I have recommend a plant-based diet or moving towards a plant-based diet on this Blog many times. So what exactly is this diet & what does plant-based mean?
The USNews & World Report publishes the Best Diets Rankings at the beginning of each year. They have what I consider the best working definition of a plant-based diet: Best Plant-Based Diets: Plant-based diets are good for the environment, your heart, your weight and your overall health. U.S. News defines plant-based as an approach that emphasizes minimally processed foods from plants, with modest amounts of fish, lean meat and low-fat dairy, and red meat only sparingly. The reason I like this definition is because it follows current scientific research & it is practical for everyone. I believe that the confusion comes from those of us who describe ourselves as being a vegetarian or a vegan, as being plant-based. Both definitions are accurate even though they seem to be conflicting.
There is no such thing as a universal quick fix when it comes to diets. The answer is to find a common ground that we can all benefit from. Because of it's versatility the plant-based Mediterranean diet appears to be that common ground. It will work for cultural differences, food preferences, allergies, food sensitivities & more. It is easy to understand & according to all the research it is the one way of eating that people can maintain for a lifetime.
Even though I have been a vegetarian or vegan for 50+ years, I understand that when confronted with the with the words plant-based, most people would just tune out. Do I think that the vegan diet is the best one for overall health? Yes, I do, but it isn't a diet for everyone. It requires time, energy & planning to make it a nutritionally balanced diet.
For example, people who have a medical diagnosis that requires more calcium; osteopenia or osteoporosis, would do better as a vegetarian who eats dairy or on the Mediterranean diet where they would get more dietary calcium then on a vegan diet. As a vegan you can get the recommended amount of calcium in your diet but it has to be well thought out. As a lacto-vegetarian or on the Mediterranean diet it is not a problem at all to up your dietary calcium intake.
Many do not want to give up their dairy, meat & fish, but they would consider cutting down on it to have a healthier lifestyle. This is why I feel that the first definition, by the USNews group, is the one that would get more people to consider a plant-based diet such as the Mediterranean.
Being more plant-based or moving towards the plant-based diet would simply mean to add more vegetables, whole grains & fruits to your plate each day & downplay the dairy, poultry, fish & seafood. Red meat, & pork would be eaten in small amounts once a month or phased out as would processed food. This approach is doable…
(…continue reading Mary's Blog here!)
---
Food! Recipes! Tips!


posted March 13th, 2018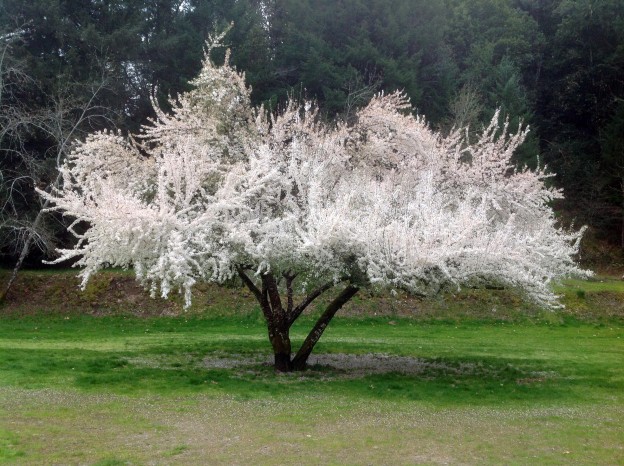 Even though our wood stove is working overtime with the late winter storms we are having, I am still thinking Spring. I have some wonderful recipes to share with you. I have tried them all & they have become my go to recipes. I am also going to share some interesting subjects about food that I found in the various newsletters I receive. Let's get started!
Our friend Teri Polley sent me a recipe for using up all those Easter eggs. She has avocado trees, yes~I am jealous, and came up with this simple, tasty way of using them.
Deviled Avocado Eggs : You need 3 hard-boiled eggs; peeled & cut in half & 1 large avocado; pitted & peeled. Mash the avocado flesh with the 3 cooked egg yolks & add the following:
•1 tsp. cilantro chopped
•3 tsp lime juice
•1 tbsp red onion
•a pinch of salt and pepper
Scoop the mixture into the halves of the hard-boiled egg whites & top with a sprinkle of chili or paprika. Add a few cilantro leaves for garnish. Thank you Teri!
From Rodale's Organic Life: How To Make Natural Easter Egg Dye Out Of Fruits, Vegetables, And Spices. "Color your Easter eggs without artificial dyes by doing it the old-fashioned way—with produce, vegetable scraps, and spices." By Jean Nick March 17, 2017
Other ideas: 19 All Natural Easter Egg Dyes to Make At Home, BY READER'S DIGEST EDITORS, "Skip the kit and try coloring Easter eggs naturally with homemade dyes that use coffee, onions, blueberries, and other kitchen finds."
---
Speaking of eggs. Take a look at this slideshow from WebMD: Cheap, Healthy Foods Not only are these foods cheap & healthy, most of them are also high in protein.
My favorite quick, protein rich & healthy breakfast is a piece of organic pumpernickel bread with peanut butter, mashed banana & homemade marmalade on it. Very filling.
I love marmalade. My husband doesn't, which means I am on my own when I buy a jar. I find that it is difficult to find a small jar of marmalade with no added sugar. I found this simple recipe on the DawnJacksonBlatner's website: Aldi Chia Marmalade w/Cinnamon Toast, that I absolutely love! This is the way I make it just for me. It fits in a pint jar…
(…continue reading Mary's Blog here!)
---
"Let Food Be Thy Medicine"


posted March 3rd, 2018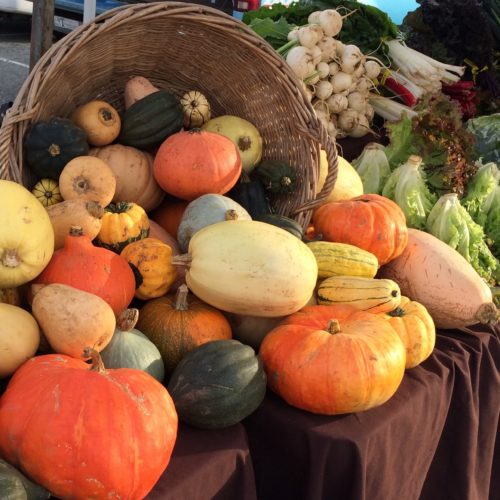 I firmly believe what Hippocrates said, "Let food be thy medicine and medicine be thy food" Eating a plant based, whole foods, balanced diet is the only path to a healthy body. As Michael Pollan put it, "Eat food. Not too much. Mostly plants."
I am loving this! Corporations that own large food companies are having a difficult time financially because more people are asking for healthy foods that are not ultra-processed & contain fewer unhealthy ingredients. According to a Nielsen report the purchasing of foods that are less-processed has risen 15% since 2014.
Take a look at this Nielsen Report from 2015: We Are What We Eat: Healthy eating trends around the world. Scroll down to Natural foods With Beneficial Ingredients Are Most Desirable: "When it comes to the foods we eat, consumers are going back to the basics. We asked respondents to rate health attributes from very important to not important in their purchase decisions. The most desirable attributes are foods that are fresh, natural and minimally processed. Foods with all natural ingredients and those without genetically modified organisms (GMOs) are each considered very important to 43% of global respondents—the highest percentages of the 27 attributes included in the study. In addition, about four-in-10 global respondents say the absence of artificial colors (42%) and flavors (41%) and foods made from vegetables/fruits (40%) are very important" YES!!!
Another article by Nielsen Insights: WHAT IT MEANS TO BE 'CLEAN' IN TODAY'S FMCG MARKET , 08-21-2017 In this report, 68% of those who resoponded said that they were willing to pay more for foods that contain less ingredients that they think are unhealthy. 53% said that products with fewer undesirable ingredients was more important to them than seeing ingredients that they considered healthy. At the bottom of this report is a link to Undesirable Ingredients. One of the most comprehensive lists that I have seen.
Do you remember this quote from Michael Pollan: "Most of what we're consuming today is no longer, strictly speaking, food at all, and how we're consuming it – in the car, in front of the TV, and, increasingly, alone – is not really eating, at least not in the sense that civilization has long understood the term." This is where healing begins, changing your lifestyle & attitude about food.
---
Bear with me in this next section. It does pertain to what I have said so far; people are turning towards a healthier diet. Yet they are changing their diet because of what they read on the internet or in the health news of major & minor news sources. Let me give you an example…
(…continue reading Mary's Blog here!)
---
February Nutrition Nuggets: Coffee & Alcohol


posted February 27th, 2018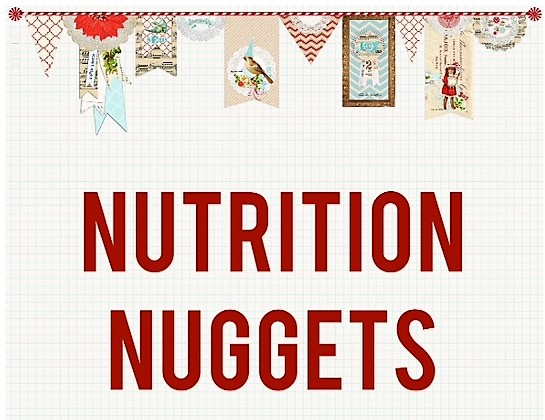 I have chosen these new studies regarding coffee & alcohol to take a closer look at & to discuss. Are they good for you? Will you live longer if you drink them? What's the story this month?  Hopefully you learned from last weeks post, Understanding Clinical Trials, that we need to know if the benefits outweigh the risks before we decide to change our lifestyle & in this case to imbibe or not.
Anything written about coffee interests me  I have had several emails from fellow coffee lovers about this newest headline. They all wanted to know if they should stop drinking coffee or just ignore the study & enjoy their favorite beverage. I was wondering the same thing.
When coffee beans are roasted they retain a chemical called acrylamide. This chemical is on the list as a carcinogen in California. Acrylamide is in foods like french fries, potato chips, crackers, bread, cookies, cereals, canned black olives, prune juice & coffee. The amount is dependent upon the cooking method, temperature & cooking process. So it varies by manufacturer. This page on the NCI website will give you more detailed information. National Cancer Institute: Acrylamide and Cancer Risk They have based the inclusion of acrylamide, on the carcinogen list, on studies done on rats. The wording is as follows: "The National Toxicology Program's Report on Carcinogens considers acrylamide to be reasonably anticipated to be a human carcinogen, based on studies in laboratory animals given acrylamide in drinking water." The problem with this is that the metabolism & absorption rates differ in rats & humans. From this site you will see that the human study was done with self reporting which is always difficult to know exactly how much acrylamide they actually ingested.
This article is the one that caused the concern. Forbes: Potential California Warning: The Chemical In Your Coffee That May Cause Cancer By Bruce Y. Lee , February 1, 2018 Regardless of the fact that there are not any studies yet that back up the idea that coffee can now be linked to cancer, because of California's Prop 65, coffee vendors ~yep, even Starbucks~, will have to post a warning that drinking coffee is a potential health risk.
Did you know that the same Prop 65 warning is at any establishment that serves french fries & potato chips since a lawsuit by the state in 2005? I have never noticed it! The fast food industry didn't argue, they just went ahead & posted the sign as required  CA.gov: Proposition 65: Acrylamide
This next article is a must read if you are still worried about drinking coffee. Based on the results of a meta-analysis, the benefits of coffee outweigh the risks. The only group who should not drink coffee are pregnant women. The Washington Post: After poring over all the evidence, experts declare coffee is (mostly) good for you By Kendall Powell February 4, 2018
I am looking at all the information above & I am thinking that drinking your morning coffee is not the problem here. If you haven't omitted or sharply curtailed your use of ultra-processed foods, fried foods & sugary products, you may be getting a lot more acrylamide than is healthy. Clean up your diet & enjoy your morning cup of java  
The earliest record of drinking coffee dates back to the 15th century. Just saying…
(…continue reading Mary's Blog here!)
---
Understanding Clinical Trials


posted February 20th, 2018
The more research studies that I read the more confused the issues become. Take my post from last week as an example: Asparagus & Cancer Cell Growth Even with my explanations some of you came away confused. I understand that. Because of that post, this week I am going to talk about how research, in particular clinical trials, are done.
The headlines in the news tend to be sensational & scare the **** out of us. I don't think that the researchers are trying to upset us or confuse us. They are just reporting on their findings. We want to know that studies on mice show that some nutrients, given in larger amounts, will cause cancer or that some, given in smaller than normal amounts, may block the cancer cells ability to metastasize. But…before we go crazy trying to decide what this means to our diet, we need to take a breath & step away. We need to wait for several, not just one, clinical trials on humans to then make adjustments to our lifestyles. Even then we need to talk this over with our health care team to determine if the benefits outweigh the risks for us as an individual.
---
What is the difference between basic research studies & clinical trials? Research studies are experiments that have been conducted in a laboratory setting usually using non-human subjects. These experiments can be at a cellular level in a petri dish or done on mice/rats etc.
Clinical trials are done with human volunteers in order to prove a theory that was developed in the laboratory about treatments for diseases. Your healthcare team may be aware of a Clinical trial being conducted that you could benefit from. Talk to them first.
---
There are several governmental agencies which oversee clinical trials. They are in place for the protection of those volunteer subjects & also to list the clinical trials that have been done, are currently going on & those which need volunteers…
(…continue reading Mary's Blog here!)
---
Asparagus & Cancer Cell Growth


posted February 13th, 2018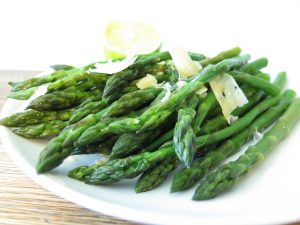 I love asparagus & pig out on it when it is in season; to the extent that my husband is now growing it for me This season will be the first time we can harvest it. Because of this, the headlines about how asparagus is a food that breast cancer patients should avoid caught my eye. I wondered why asparagus was being singled out now. I found that the reason for these headlines was due to a new study by the Cancer Research UK Cambridge Institute that had been published in the journal Nature this past week. What do we do with studies & headlines like this? We take a closer look & see if they apply to us as a unique individual.
---
This is the first article that I read. Cure: Asparagus Could Kill Me?, "A recent study points to a concerning ingredient in one of our most common foods. Could this potentially help the spread of cancer?", BY BONNIE ANNIS, FEBRUARY 09, 2018 Should you eliminate asparagus from your diet? Let's take a closer look at the study & what it means.
---
Here is the actual study as published in Nature: Asparagine bioavailability governs metastasis in a model of breast cancer The information that I gleaned from this study is as follows.
The study has only been done on mice with a strain of an aggressive breast cancer.

No human studies/clinical trials have been done yet.

Not all circulating cancer cells were able to begin new tumors at secondary sites.

Those cells that did metastasize were strongly influenced by the presence of the amino acid asparagine.

Limiting asparagine by dietary restrictions or by the drug L-asparaginase, which blocks the cells use of asparagine, limited the cells ability to metastasize.
The most important part of this study that you need to remember is that they did not take away all asperigine. It was a low-aspargine diet that was used. This is important to note because it would be difficult to totally eliminate this amino-acid & it would cause other problems if you were able to. Asperigine is important in the protection of the liver & it is important for the health of your nerves. Concise information regarding the role of asparagine in your body from the AminoAcidsGuide.com: Asparagine
Most fruits & vegetables are low in asparagine. What are the food sources with high asparagine content, besides asparagus?
Animal: dairy, whey, beef, poultry, eggs, fish, & seafood

Plants: asparagus, potatoes, legumes, nuts, seeds, soy, whole grains
As we have seen in other restrictive diets, it is not a good idea to eliminate a food group…
(…continue reading Mary's Blog here!)
---
January Nutrition Nuggets


posted January 30th, 2018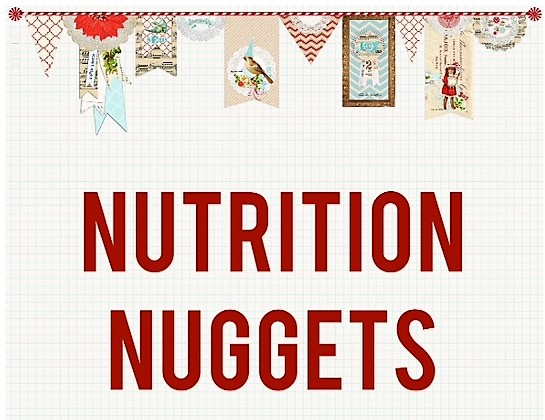 Once again I have saved articles of interest in the health news to share with you. They range in topics: is weight-gain contagious? ; the benefits of honey; non-dairy milk vs cows milk; dietary sugar & bacterial infections; a new study with coconut oil; curcumin & memory; & an interesting slide show from WebMD.
Most of the health news this past month has centered around this years flu. I want to remind you that you can still get a flu shot & should discuss it with your healthcare team. I realize that this years vaccine is said to be only 30% effective, but even so, it may lessen the time with the flu & its severity. Something to consider.
---
This idea could be applied to most any lifestyle choices. Who do you hang with? Newsweek: WEIGHT GAIN IS CONTAGIOUS AND YOU COULD 'CATCH' OBESITY FROM YOUR NEIGHBORS, STUDY FINDS, BY MELISSA MATTHEWS, 1/24/18
This article points out a similar study's results that showed that people who do not smoke, eat a healthy diet & exercise don't generally keep company with those who don't follow the same lifestyle. In a Weight Watchers group I went to decades ago, the speaker said to take a look at who your eating partners are & where you tend to meet them. Good advice. If you want to change your lifestyle you may have to meet new people who are doing the same thing.
---
I remember using honey as a poultice for bedsores when I was a student nurse. It healed & soothed the wound faster than the pharmaceuticals of the day. Honey is also soothing & healing for mouth & throat sores. Check out this article. CNN: The proven health benefits of honey, By Sandee LaMotte, January 15, 2018 Honey is also a good cough suppressant. Note the reminder that you should not give honey to children under 1 year of age. I would extend that to under 2 years of age to be safe….
---
I chose this article because so many of us do not use dairy, especially cows milk. I take issue with the idea that cows milk is the best source of protein & B vitamins. I also take issue with them encouraging cows milk for children because the use of non-dairy milks may make them shorter. We could say that cows milk makes them taller & they enter puberty earlier because of the growth hormones in it.
The takeaway from this article is…
(…continue reading Mary's Blog here!)
---
Surfing the Wave of the Wellness Trend


posted January 16th, 2018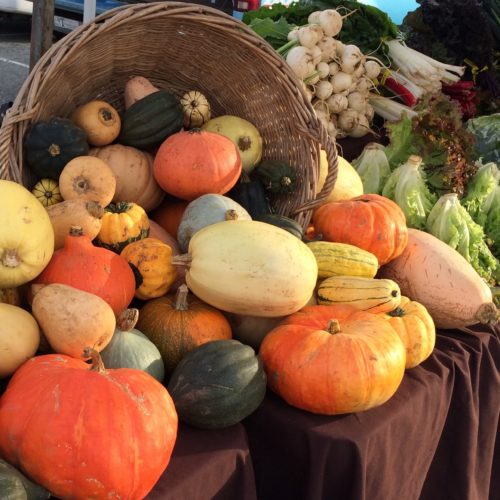 So many new choices at the farmers market, the natural food store & even the grocery store. They have all joined in on what is referred to as the Wellness Trend.
In this article from the BBC: What's Really Driving the Boom in Wellness Foods By Elizabeth Hotson, "investigates what wellness devotees are buying into." the author writes about the "buzz words" & the businesses that are catering to this trend. I agree with this article that Wellness is an umbrella term for many fads & that it isn't going away. Are you surfing the wellness trend looking for the quick fix & longevity? Or are you looking for a healthier diet & lifestyle.
The new year always brings thoughts of a "new you", a healthier lifestyle. Last week I discussed the diets from: U.S. News Reveals Best Diets Rankings for 2018 Once you decide on which diet works for you, you then shop accordingly; trying to choose the healthiest food options for that diet. Businesses have capitalized on the "new you" idea by bringing out a confusing array of new products to entice us. They are not always the healthiest choices.
---
This article from Fortune is an example of what people are buying into. This Is the Controversial Ingredient Inside the New Diet Coke Flavors Coke is coming up with more flavors & more ways to make it's diet drinks taste like original coke. They are tapping into a part of the wellness trend for dieters who want an easy, quick fix for losing weight. We have already discussed the pitfalls of drinking diet coke, one of which is weight gain!
It isn't just about the drink itself, it is the attitude that since you drank a zero calorie soda it negates the hamburger & fries you are eating with it. It is also about the sugar substitutes they are using. Are they safe or not. It depends on which study you look at. My thought is always to eat as close to the natural food source as possible. Aspartame & its friends are not natural food sources.
---
Kambucha was mentioned in the first article. It has been popular as a health drink in the U.S. since the 90's. Kambucha has been around for over 2,000 years. It started in China & was known as "The Tea of Immortality". It has been brewed in Russia, Japan & Eastern Europe for centuries…
(…continue reading Mary's Blog here!)
---
The "Raw Water" Trend & 2018's Best Diets


posted January 9th, 2018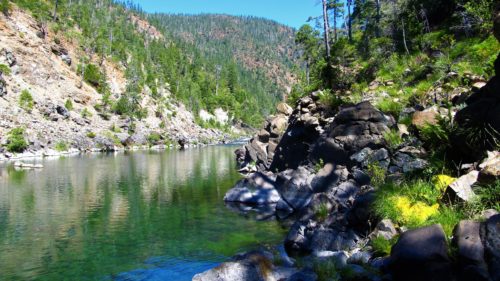 I was surprised to see the headlines about a new trend, "raw water". It piqued my interest. What the heck is "raw water" & why would I want to drink it? These were just a few questions that went through my mind. I researched it & will tell you what I know.
The second part of the post will be about the U.S.News, 2018, report on the 40 top diets in 2017. I always find this interesting. We will take a look at which diets made the top 3 in all 9 of the categories.
---
This new trend for "raw water" started in & around Silicon Valley, California. There are many start up companies bottling this water which has caused the price to jump to $60 for a 2.5-gallon jug! People around the country are buying it. It is flying off the shelves in a San Francisco Co-op at $16 a 12 ounce bottle!
Basically it is unfiltered water from natural sources such as streams, creeks, groundwater & lakes. The reason people are interested in it is because it doesn't go through any type of filtration system & there are no additives such as bleach or fluoride added. This may sound good to water purists but it does open the door for bacteria, viruses, & parasites that can be in these natural water sources.
The CDC's Waterborne Disease Prevention Branch and other health officials are warning that the "raw water" can hold bacteria linked to …
(…continue reading Mary's Blog here!)
---
Go to:
Ccurrent posts.
Reality-Based Nutrition Archive 2019
Reality-Based Nutrition Archive 2020
Reality-Based Nutrition Archive 2021: January through October