In this page you will find Mary's 2019 Nutrition Blog posts. Enjoy!
Go to:
Current posts.
Reality-Based Nutrition Archive 2018
Reality-Based Nutrition Archive 2020
---
Healthier Holiday Baking


posted December 18th, 2019
If this this holiday post sounds familiar it is because I am using some of last years post. This year it will only center around baking those wonderful holiday treats for yourselves, your family & friends. Memories of Christmas always brings back the smells & tastes of holiday baking; especially Christmas cookies. They are everywhere you go. Your friends & coworkers bring them to you or they are on offer on desks, in lunch rooms & even in your doctors office! Should we forgo the traditional taste of Christmas? I for one say no. Enjoy in moderation. This post is to help you to make healthier versions of old favorites or to try new ones to bring to your family, friends, coworkers & your health care team 🙂
The theme is: Enjoy the Holidays!
---
Holiday Baking:
•Minimalist Baker: VEGAN GLUTEN-FREE GINGERBREAD MEN You can't leave out the Gingerbread men!
•Gathering Dreams: 25 Irresistible Vegan Christmas Cookies…
(…continue reading Mary's Blog here!)
---
21 Day WFPBNO Challenge; What Did I Learn?


posted December 11th, 2019
I finished the Free UC Davis 21 Day WFPBNO Challenge just before Thanksgiving. WFPBNO stands for Whole Food Plant-Based No Oil. I would like to share with you what I learned & to introduce you to UC Davis Integrative Medicine program. As most of you already know, we were strictly vegan at home & usually vegetarian when we were out & about because it was easier. This challenge made us rethink that choice. Based on what I learned & the scientific research presented during the challenge we decided to be strictly vegan all the time & to transition into a no added oil diet. You may be wondering what no oil means. It means no added oil just like no added sugar. You get the fat you need from the diet; avocados, nuts, seeds, beans and more. You are not removing fat from your diet as it is essential to your health. I will say right now that I loved this challenge, learned so much & enjoyed the support along the way…
(…continue reading Mary's Blog here!)
---
Plant-Based Diet. Vegetarian Or Vegan Diet. One In The Same?


posted November 27th, 2019
When we talk about a plant-based diet or a whole foods plant-based diet, are we talking about a vegan diet or a vegetarian diet? I know it is confusing, it is for me too. I treat them as different ways of eating. My thought is that a plant-based diet is focusing on plants as the main source of food with moderate amounts of healthy animal protein, seafood & dairy. Vegetarian is the same without the animal protein & vegans eat only a whole food plant-based diet; no animal protein & no dairy. There is also a Whole Foods Plant-Based No Oil diet, WFPBNO, which is vegan without using added oil. In my research I found that 90% of Americans DO NOT get enough fruit & vegetables in their diets. I am not exaggerating, 90%! That is astounding when we know that they are available to most Americans & research shows that eating more produce lowers your risk of heart disease, diabetes, most chronic diseases & some cancers.
So what exactly is a plant-based diet & is it for your? Let's see what the experts are saying…
(…continue reading Mary's Blog here!)
---
Thanksgiving for Two.


posted November 20th, 2019
My husband & I were discussing what we wanted for our Thanksgiving meal this year. Our children & grandchildren are all staying home so it is definitely dinner for two. This is the downside of living so far away from them. On the one hand they will be missed but on the other hand we can be more creative with our dinner. Being vegan makes us creative anyway but this year we are bucking tradition & going for something other than Tofurky & trimmings. So far vegan Fettuccine Alfredo with roasted veggies is topping the list. We both want brussel sprouts as a side dish. We will keep my homemade cranberry/cherry sauce. Don wants a vegan cheesecake made by Daiya, which is very good & I want a lemon meringue pie. I just found a really interesting recipe for a vegan version…
(…continue reading Mary's Blog here!)
---
Do Vegans Need These Dietary Supplements?


posted November 13th, 2019
This post is a reminder to anyone who is on a diet that restricts or eliminates food groups. It is not just for vegans. We all need to be on top of the nutrients our body needs. As a vegan there are certain vitamins that I need to consider supplementing with either fortified foods or with a nutritional supplement.
---
The one vitamin that I am concerned about is Vitamin B12. I use Braggs Nutritional Yeast which is fortified with Vitamin B12 every day in one of our meals. But is it enough? Our ability to absorb Vitamin B12 decreases as we get older. Vegan, vegetarian or not, you may want to have your level checked…
(…continue reading Mary's Blog here!)
---
Food Allergy, Intolerance or Sensitivity?


posted November 6th, 2019
Food allergy, intolerance & sensitivity. I hear these terms used interchangeably. I usually hear people say that they are lactose intolerant or gluten intolerant. Sometimes they well say that they are lactose or glucose sensitive. Others tell me that they are allergic to yogurt or wheat. When I ask for a clarification they become confused & say that they just can't eat dairy or wheat without having severe symptoms. Actually these terms are very different. It comes down to the immune system vs the digestive system. Diagnosing & treatments are are also different. Here is what you need to know about them…
(…continue reading Mary's Blog here!)
---
"An Apple a Day…"


posted October 30th, 2019
I received a 5 gallon bucket of apples this past week. They came off of our neighbors tree. This is an old 50+ year old tree so we don't know what kind of apples they are. My guess is a Granny Smith variety. This is akin to harvesting all the zucchini at one time & being given more by a well meaning friend 🙂 What do you do with them all? Years ago, I had several 100 year old apple trees & they were very prolific. I found many ways to use them & applied that knowledge to my apple windfall this past week. Before I share them, I want to look at the nutritional value of eating apples.
The old adage of 'An apple a day keeps the doctor away' originated in Wales in the late 1600's to 1800's, depending on the source you use. The old English word apple meant any round fruit that grew on trees. The meaning of the proverb was that if you eat a healthy diet you will not suffer from ill health & have to see a doctor. Sounds good to me.
Apple Facts from the University of Illinois is very interesting. Do you know how many varieties of apples grow in the USA? 2,500! It is similar to the potato, we only see a few varieties in our produce aisles. 7,500 varieties are known worldwide. The only apple that is native to North America is the little Crab Apple. This is a fun list of 'everything you want to know about apples'…
(…continue reading Mary's Blog here!)
---
Chickpea Flour, gluten free!


posted October 23rd, 2019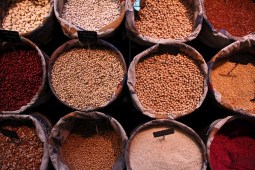 Flour can be made from just about any food; nuts, grains, seeds, even fruits & starchy vegetables. Each one has to be cut up, dried & then ground into a fine flour. Each flour will behave differently in a recipe depending on the fat & the gluten content. In this article, SpoonUniversity: A Guide to Alternative Flours, By Renee Spillane, University of Virginia, the author has listed 14 different flours. Nuts are on the list in one category. She explains how to use each flour & has links to a recipe for it. I am excited to give some of these a try.
Another fact to consider when choosing a flour to use is what it's Glycemic Index score is. I am not a diabetic but I am very sensitive when it comes to foods that raise my blood sugar quickly. I try to pay attention to what causes that feeling of a 'sugar high'. I found an informative source for this information. TheDiabeticCouncil.com: 20 Healthy Flours from Lowest to Highest Carbohydrates, By Elisabeth Almekinder RN, BA, CDE. In addition to the chart the author also talks about each flour & what they can be used for. This is another bookmark for your resources.
---
Today I am going to delve more deeply into Chickpea (Garbanzo Bean) Flour….
(…continue reading Mary's Blog here!)
---
Gluten Free? Try Green Banana Flour.


posted October 15th, 2019
I am always looking for new, to me, foods to try. While shopping for flour I noticed a bag of Organic Green Banana Flour. I had never heard of it before. Yeah, I am behind when it comes to 'hot new fad foods'. I simply can't keep up & more importantly I don't want to. This flour piqued my interest because I bake for a conservation group & some of them are trying to stay away from gluten. Since it was organic & was a brand I like I decided to buy it & bake something new. First I had to research it to find out how it is used in recipes. Do I use it in place of flour or mix it into another flour? What is it made of? Does it taste like bananas? Lots of questions.
Green banana flour is made from young, green, unripe bananas, not plantains. I bought Edwards & Son's Let's Do Organic, Green Banana Flour. As you can see it is grain free, gluten free, paleo friendly, vegan & kosher. The ingredient list: organic green bananas! Nothing else…
(…continue reading Mary's Blog here!)
---
Red Meat; To Eat or Not to Eat?


posted October 8th, 2019
When I saw the headlines that red meat is back on the menu I became very upset. Now who is giving out this lousy advice? This post is going to be short & to the point. I don't want to give this study too much of my time. Research study results have to be looked at carefully & not taken as true just because they are in the headlines. This study is no exception. Who were the researchers, what is their background & do they have ties to any meat or dairy industries?
This is a very good article & covers the problems related to researchers & study results; this one in particular. New York Times: Scientist Who Discredited Meat Guidelines Didn't Report Past Food Industry Ties,"The lead researcher, Bradley C. Johnston, said he was not required to report his past relationship with a powerful industry trade group." By Tara Parker-Pope and Anahad O'Connor, Oct. 4, 2019 This lead researcher, Dr. Johnston, not only had ties with the meat industry, in 2016 he was the lead researcher in a study that tried to discredit International Health Guidelines recommending that people eat less sugar…
(…continue reading Mary's Blog here!)
---
All Things Pumpkin.


posted September 27th, 2019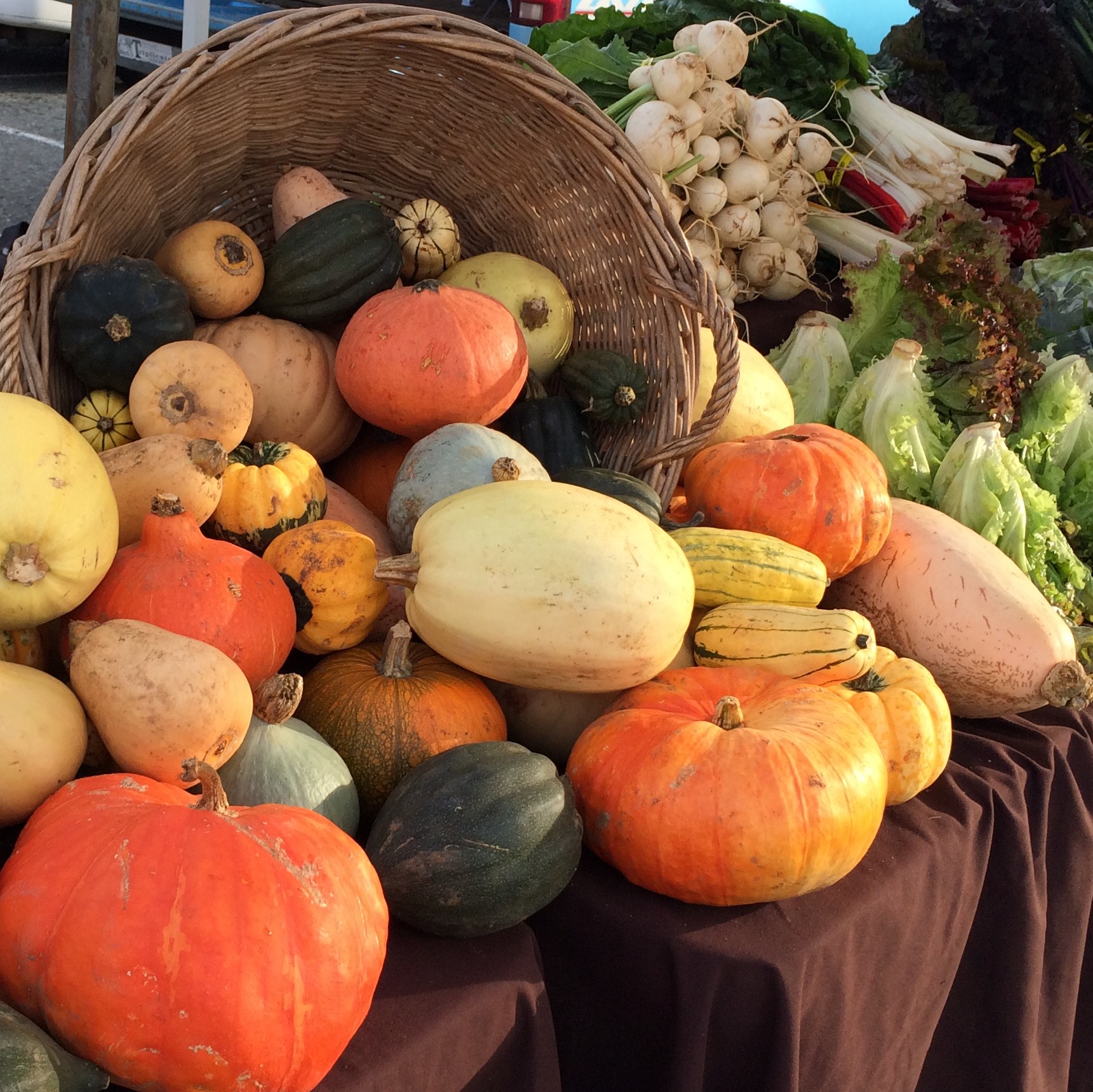 October is here! Pumpkin time! We just finished eating more zucchini than I care to think about. Now it is time for all things pumpkin. I dare not say the word out loud as it is in my dog Mona's vocabulary. A tablespoon of pumpkin mixed with her dry food helps her tummy when I see her eating grass. She loves it. Thinks it is a treat. I feel the same way. It is a treat that is so versatile; savory & sweet. We automatically think of pumpkin pie or pumpkin bread. How about pumpkin pasta sauce or pumpkin soup?
I will begin with the nutritional data & the health benefits. Then I will share a few interesting recipes that I found. Since you fan buy pumpkin puree in a can then these recipes can be made all year around. Enjoy!
---
Pumpkin is a healthy choice as a vegetable. It is a major source for beta-carotene & fiber. The USDA's new website FoodData Central shows the following nutrition data for 1 cup of mashed pumpkin:…
(…continue reading Mary's Blog here!)
---
Are We Getting Enough Choline in Our Diet?


posted September 24th, 2019
The lead story in all the health newsletters I received last week was about a choline deficiency in plant based diets. Being vegan I was taken aback by this claim. I started to worry that my diet wasn't balanced as well as I thought. Choline is an important nutrient for a lot of reasons but especially for brain health. As I researched this problem I saw that yes, I had included the plant foods that contain choline in my daily diet. This shows you how important it is to have a balanced diet including all the food groups; vegetables, fruit, whole grains, protein, oils & dairy. Vegans are getting protein, calcium & other nutrients in dairy from plant based foods. This week choline will be my example of what happens when you exclude or limit a food group; in this case animal protein. It is also a good example of why you must be aware of the nutrients in the food group that you have excluded & how to replace them.
***Note: All this interest in Choline & the vegan diet started with a statement made by Dr Emma Derbyshire in late August of this year, she is a nutritionist in the UK who is a member of the Meat Advisory Panel. Since she made this statement the news outlets have had a field day claiming that Vegans were being brain damaged due to a lack of Choline in their diet…
(…continue reading Mary's Blog here!)
---
Should You Avoid These Herbal Supplements?


posted September 17th, 2019
I want you to read the title of this post again. Should you avoid these herbal supplements? I emphasize the word supplement because that is the crux of this question. It isn't about the herbs themselves it is about taking them in a concentrated form; a pill, capsule or liquid, daily for a long period of time. Before we discuss the herbal supplements which may cause problems while you are in treatment, let's take a quick, realistic look at the world of dietary supplements.
---
The FDA has a strict protocol for any drug that comes on the market. It is a long, costly process for drug companies. The process includes research & clinical trials. Here is a summary of that process. FDA: Development & Approval Process | Drugs…
(…continue reading Mary's Blog here!)
---
EWG.org. A resource you need to know about.


posted September 10th, 2019
One of my favorite resources is the Environmental Working Group; EWG.org. Their tag line is "Know your environment. Protect your health". I have talked about this site many times & yet I still get emails asking me what resource is best for sunscreens, makeup, cleaning products, pesticides in our food & water. EWG is a 'one stop shop'. Let me introduce you to what they offer on this wonderful website.
The Environmental Working Group is a non-profit 501(c)(3), non-partisan group, founded in 1993 by Ken Cook and Richard Wiles and is headquartered in Washington DC. It was formed to help people protect their health by understanding what is in their environment that can affect it…
(…continue reading Mary's Blog here!)
---
Rice, Oats & Flour, Oh My!


posted September 3rd, 2019
Rice, Oats & Flour. Why these three? Because I use them a lot & I had questions about their nutritional value. I wanted to know which 'color' of rice was better for me, are raw oats better than cooked & what is the deal with bleached vs unbleached flour? I want to share the answers I found in my research.
First of all, all three can be considered whole grains, depending on the process they have been through. OLDWAYS Whole Grain Council: Definition of a Whole Grain, "Following is the official definition of whole grains, approved and endorsed by the Whole Grains Council in May 2004: Whole grains or foods made from them contain all the essential parts and naturally-occurring nutrients of the entire grain seed in their original proportions. If the grain has been processed (e.g., cracked, crushed, rolled, extruded, and/or cooked), the food product should deliver the same rich balance of nutrients that are found in the original grain seed. This definition means that 100% of the original kernel – all of the bran, germ, and endosperm – must be present to qualify as a whole grain…
(…continue reading Mary's Blog here!)
---
Is there a best diet for everyone? No, there isn't.


posted August 27th, 2019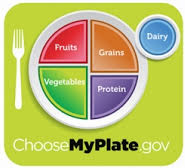 I recently came upon a study that showed how unique each of us are when it comes to reacting to individual foods. I know from my own experience that I react differently to specific foods than my husband does. He can eat popcorn all day without a problem. I really like the smell & taste of popcorn but when I eat it I become nauseous. I have digestive problems when I eat certain nuts, he doesn't. When I eat more than 3 fruits a day I feel like I have been eating candy all day long; lightheaded, jittery. I have also noticed that certain combinations of foods make me feel 'bad'…
(…continue reading Mary's Blog here!)
---
Ketogenic Diet Update


posted August 8th, 2019
The Keto diet continues to be in the health news as the 'hottest diet trend of 2019'. This diet has grown in popularity not only among people who want to lose weight & athletes, but with people who want to live a healthy life. I will cover the new research & the history of the Ketogenic diet as well as the pro's & con's of being on the diet…
(…continue reading Mary's Blog here!)
---
Making a Healthy Veggie Burger at Home.


posted August 13th, 2019
Hello everyone. I just returned from a 2 week working vacation. To tell the truth, I am exhausted. I decided to take off this week to catch up on laundry, picking vegetables & berries from our garden & relaxing. To make up for my current rebellious behaviour, I am posting a link for a wonderful article on how to make a very healthy veggie burger…
(…continue reading Mary's Blog here!)
---
The Ultimate Guide to Vegan Protein Sources by Joey Bruno


posted August 6th, 2019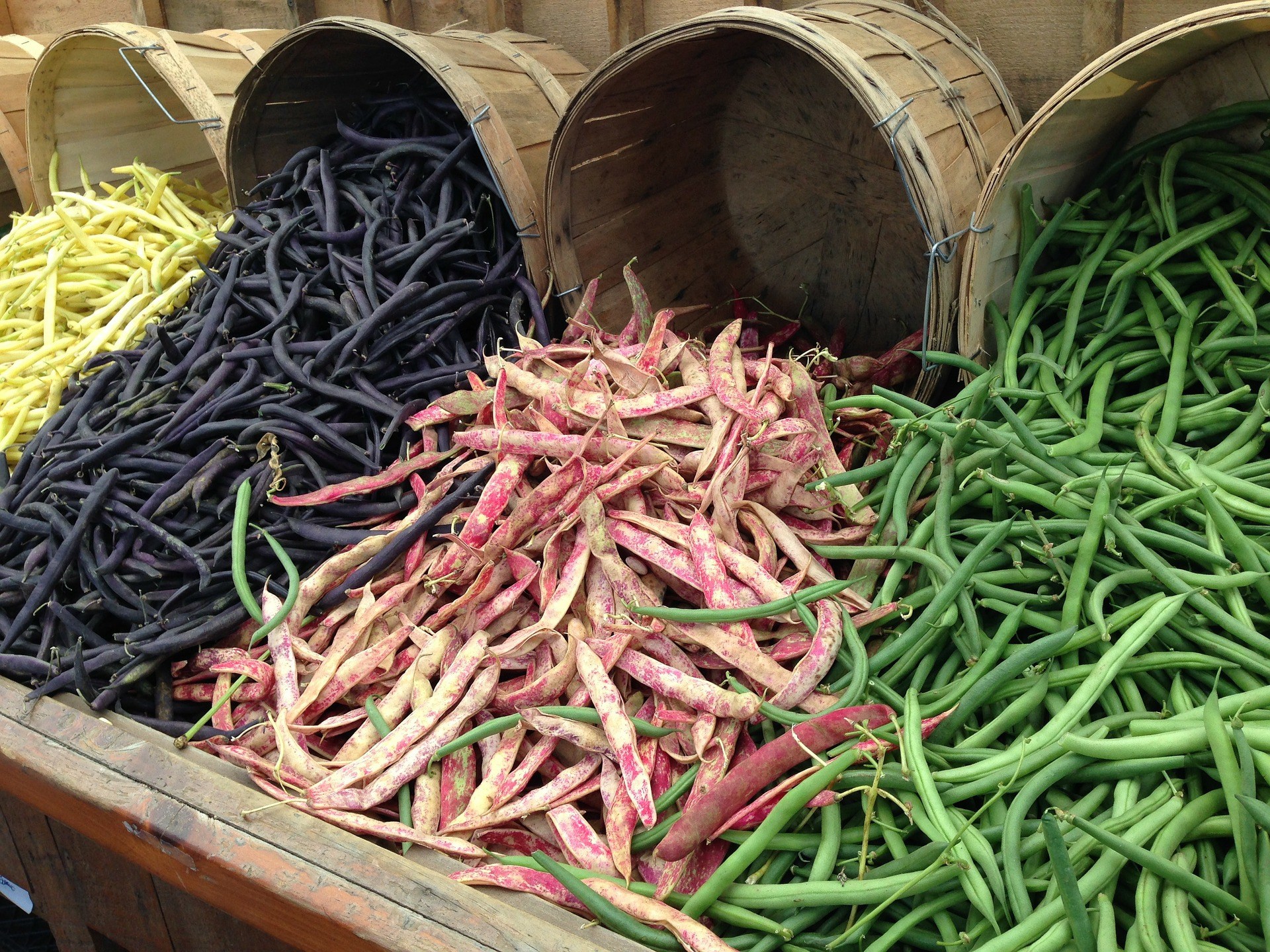 When I returned from vacation 2 years ago, I checked my email & there was one from a Joey Bruno. He introduced himself & told me about an article he had written regarding vegan protein. I get quite a few emails like this but Joey's was different. His article is the most comprehensive, informative, scientifically based article about the vegan diet I have read. It is a treasure chest of information laid out so that you can easily understand the vegan diet, detailed information regarding protein sources & it also includes recipes! The information is not just for vegan's, it is valuable for everyone. I still feel this way, so I am sharing his article again.
Most Americans get more protein each day than is beneficial. Adults should eat 10% to 35% of their daily calories from protein foods. That is about 46 grams for women, and 56 grams of protein for men. The World Health Organization recommends 10-15% of your daily calories, or the minimum protein intake at about 1/3 of a gram of protein per pound of bodyweight. This is the minimum to maintain a healthy body…
(…continue reading Mary's Blog here!)
---
What is in your burger?


posted July 23rd, 2019
Have you noticed the new, what I call, alternative burgers that fast food places are offering? I think it is about time that vegetarians, vegans & people who want to eat healthier have a choice at restaurants. I am not advocating fast food places but in reality they are sure handy when you are traveling. So what are these 'burgers' made of & are they healthier than an actual burger?
This past week I shared an article about the new Beyond Burger on the SDCRI Facebook page. This is a very interesting look at the industries definition of a meat substitute. Exactly What's In the New 'Meatier' Beyond Burger and Is it Healthy? Written by Kimberly Holland on June 25, 2019 This burger substitute starts out red & turns brown as you cook it. It even has a marbled look & can 'bleed'. According to the website the marbled areas are made from coconut oil & cocoa butter giving it, what I would call, a greasy burger taste. The bleeding is the result of the beet juice that colors the burger red…
(…continue reading Mary's Blog here!)
---
Medicinal Herbs in Your Pantry


posted July 9th, 2019
Last week I discussed the culinary & medicinal uses of spices. This week, as promised, I will discuss the culinary & medicinal uses of herbs. My medicine chest is nearly empty. We use herbs for common issues such as pain, indigestion & insomnia. I prepare these herbs in our meals or as teas.
The herbs I chose for this post can be used fresh from your garden or grocery store. You can also use them dried from the spice aisle or in the tea aisle. Chamomile, Lemon Balm, Peppermint, Oregano, Rosemary, Sage & Thyme. They are also very easy to grow in pots if you are interested in growing them.
Before I talk about their uses, lets talk about the easiest way to get the medicinal benefits; an herbal tea. Preparing & drinking a cup of tea continues to be a ritual in countries like Japan, India & in the United Kingdom. The ritual of collecting my herbs, preparing them & making the tea mindfully has a calming effect all on its own. Sitting down with my cup of herbal tea adds to that state of calm or even bliss. Ahhhh…
(…continue reading Mary's Blog here!)
---
Medicinal Spices in Your Pantry


posted July 2nd, 2019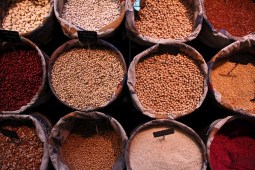 Last weekend I went on an herbal walk sponsored by one of my favorite herbal shops. The walk was to identify wild medicinal plants. As I have said in past posts I have a passion for the healing properties of native plants, herbs & spices. I have a culinary & a medicinal herbal garden that I continue to add to. It is amazing how many common herbs & spices that we use in our cooking, without even a thought, have been used medicinally for centuries.
This week I will write about the medicinal spices in our pantries & next week I will write about the medicinal herbs…
(…continue reading Mary's Blog here!)
---
Summer Produce & Recipes


posted June 25, 2019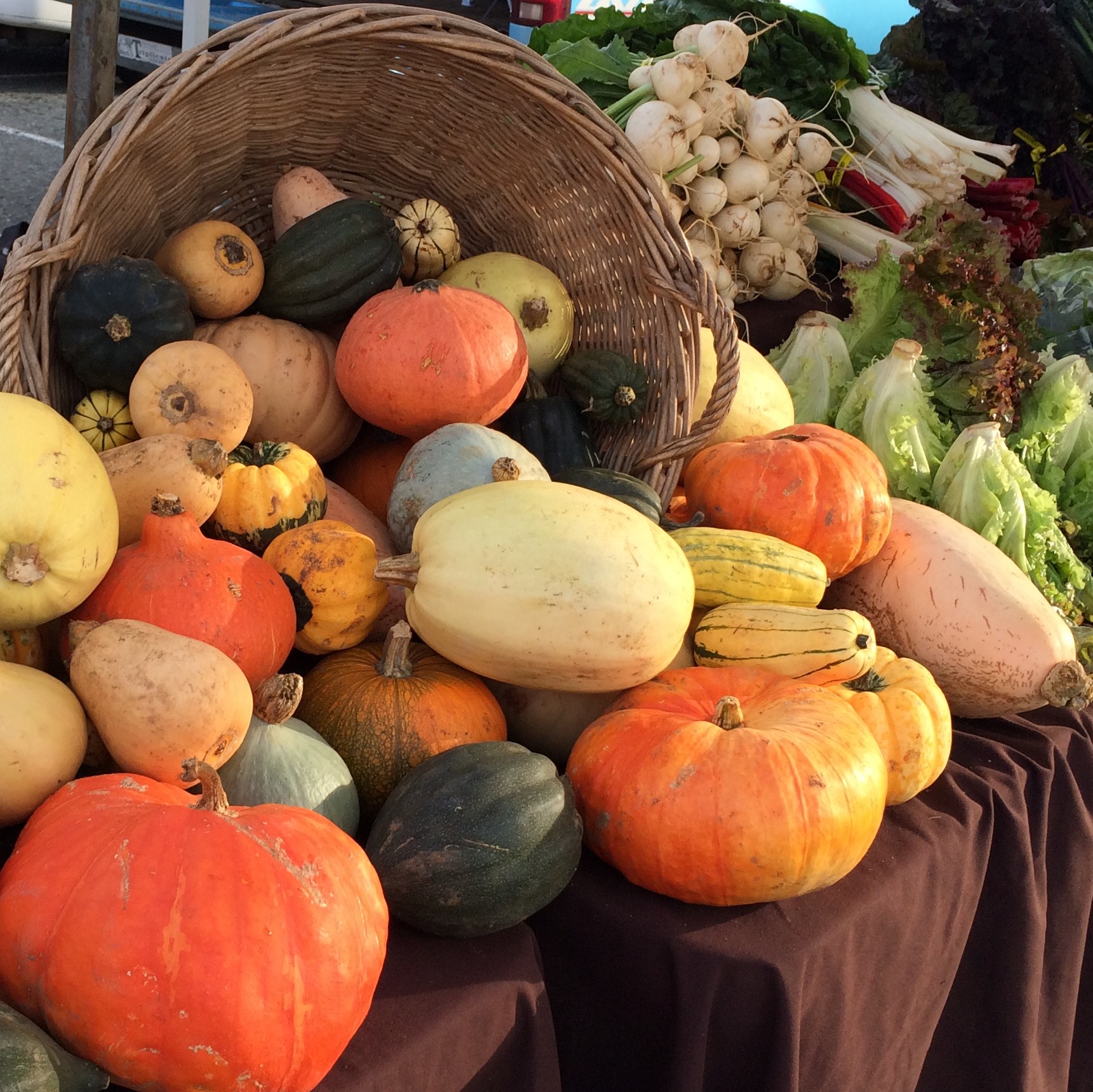 Our Farmer's Market opened 2 weeks ago. Each week the produce stalls have added more organic veggies & fruits as they come into season. I look forward to going each week to see what is on offer. Last week it was strawberries. The first week in July our organic blueberry farm opens. Can't get enough of them!
Now we need some new recipes for natures bounty. But first let's see where your closest Farmer's Market is.
---
Where are your Farmer's Markets? Farm Bureau, San Diego County: Farmers Markets, "Buy Local San Diego Produce by visiting one of the Certified Farmers' Markets (CFM) in San Diego County allows you to experience agriculture. Farmers' Markets provide venues for farmers to sell directly to consumers and supports small farming operations." …
(…continue reading Mary's Blog here!)
---
Water! Why & How Much?


posted June 18th, 2019
June 21st, the Summer Solstice, is the official date for the beginning of summer & the longest day of the year. Warmer weather ahead; although it has already started this week with heat warnings given for most of California. It is time to talk about hydrating ourselves with water. As usual, there is a great deal of conflicting information about this on the internet. Some sites tell you to drink 64 ounces a day no matter who you are & some sites give you a formula to decide by age, height & weight. There is even an 8-8 rule making the rounds, 8-8 ounce glasses per day.
If you ask most people & even healthcare providers they will tell you that you should drink 8-10 glasses of water per day. The history of this guideline is very interesting because it is difficult to pin it down to one person. It may have been just a footnote in the 1945 & 1948 U.S. Dietary Guidelines or it may have been popularized by a book written in 1974; Nutrition for Good Health. Regardless, these recommendations are no longer part of the U.S. Dietary Guidelines because researchers don't know how much water an individual should drink daily…
(…continue reading Mary's Blog here!)
---
What are Ultra-Processed Foods?


posted June 6th, 2019
We talk about avoiding processed foods. Usually this means packaged foods. The latest health news is warning us that ultra-processed foods are associated with an increased risk of obesity, heart disease & colorectal cancer. Exactly what are processed & ultra-processed foods?
It isn't easy to find a clear definition of processed foods. I believe this is because people equate the term processed foods to bad or unhealthy food. I tried to find information on the history of processed food. This conundrum led me to an interesting Blog post, A Brief History of Processed Foods, from Bar Harbor Food, Maine. In this post, the author writes that it began as early as the 1940's. It sited that the introduction of the M&M candy started it all. M&M's were sold exclusively to the armed forces because they 'don't melt in your hand'
(…continue reading Mary's Blog here!)
---
Cut carbs with Cauliflower?


posted June 4th, 2019
I don't know about you but I happen to love cauliflower cooked or raw. It is a lot of fun to cook with because of all the amazing recipes you can find for it. You can chop it, grate it, rice it, boil it, steam it, saute it, roast it or eat it raw. But why would you want to?
Cauliflower is Fat free; saturated fat free; very low sodium; cholesterol free; low calorie; high in vitamin C; good source of vitamin K; a good source of folate & rich in anti-oxidants. Whats not to like about it?
(…continue reading Mary's Blog here!)
---
Bread Machines & Recipes


posted May 27th, 2019
Last week I wrote about my addiction to bread. I explored which were the healthiest breads & why. At the end of the post I wrote that I am interested in buying myself a bread machine & that I would report back to you about my research. Cost is one of my main concerns. I don't need a 'professional' bread machine but I do need one that meets my ingredient criteria for a loaf of bread.
Organic ingredients

Sprouted whole grains 

No flour 

Total sugar 2 grams or less per slice

High dietary fiber

High protein 

Low sodium

Low or no fat

No dairy including eggs
It looks like I will have to compromise on the sprouted whole grains. I will have to use sprouted whole grain flour. Not a bad compromise for a healthier homemade loaf of bread. I did find recipes that use sprouted whole grains in the bread machine. When you do, you use the machine up to the point of baking & you remove the dough to bake it in the oven. Not a bad idea because the machine does all the hard work for you. Worth considering…
(…continue reading Mary's Blog here!)
---
For My Fellow Bread Lovers.


posted May 21st, 2019
I think it is safe to say that I am a 'bread-aholic'. I have loved bread since I was born. It must be in my genes. I have memories of going to an Italian bakery with my little brother & my father to pick up fresh, hot loaves of bread. On the way home, much to my mothers dismay, he would pull off chunks for the three of us until we ate an entire loaf! I still have memories of the fresh yeasty smell.
White bread was never a favorite of mine. I have always preferred the heavier European type breads that are whole grain & dense. Today I buy only sprouted whole grain & flourless breads by Alvarado Street Bakery or Ezekiel. Bread fits into any balanced diet. Which breads are healthiest? Let's take a look…
(…continue reading Mary's Blog here!)
---
Loss of Taste During Treatment.


posted May 5th, 2019
There are many common side affects individuals may encounter when undergoing chemotherapy &/or radiation therapy. As I have noted previously, you are unique, therefore your experiences in treatment will also be unique. You may have to deal with many of the side effects listed or you may have none or just one. I have reprinted the list & the tips that I have for these common side effects at the end of this post.
One of the most common is the loss of taste &/or a metallic taste when eating. Usually this change in taste is temporary & will get better over time. Loss of taste or the metallic/chemical taste in foods will cause a loss of appetite which in turn can cause weight loss. It is important to maintain your weight during treatment so this problem needs to be addressed…
(…continue reading Mary's Blog here!)
---
Non-celiac Gluten Sensitivity.


posted May 7th, 2019
I honestly thought that 'going gluten-free' would be a short lived fad. It isn't. More & more people are looking at their diet & cutting back on or cutting out gluten. I have asked people I know & some I met while shopping, why they are so down on gluten. The answers are always the same; bloating, tummy pain, fatigue, headaches, diarrhea & sometimes they complain of constipation. Just using my own interviews & observations I would say that for some reason gluten sensitivity is on the rise.
Why non-celiac gluten sensitivities are on the rise is a hornets nest of opinions. The most prevalent being the changes in environmental conditions & foods. Scientists postulate that the newer varieties of wheat may have more gluten. Some scientists are looking into the 'gluten gene'; people of European decent may carry a sensitivity to gluten or even be predisposed to celiac disease. Another theory is that there is more gluten in our foods hence we are eating more of it. None of these ideas have been proven without a doubt through research. This is an interesting article about the genetic link to Gluten sensitivity from Pathway Genomics: The Growth of Gluten Sensitivity and the Genetics Behind It, by Melissa Darcey on November 22, 2017
(…continue reading Mary's Blog here!)
---
New Spring Recipes.


posted April 30th, 2019
Our vegetable garden has been giving us healthy salad greens all year long thanks to the Asian greens my husband, Don, so lovingly planted. We also augmented the salads with wild onions, dandelion leaves, mint leaves, nettle & chickweed foraged from our yard. The garden is now starting to grow our veggies. The pea plants are climbing the stakes, the potatoes are beautiful green plants, the fennel continues to give us tasty fronds & we have lots of artichokes. The tomato & cucumber plants in the greenhouse are getting bigger & this is the first year we can harvest asparagus. What bounty!
I love to try new recipes. I have learned to copy them down in a binder lest I forget where I got them from. Not good when Don asks me to make something he enjoyed & I have no clue where I found the recipe  Due to all the homegrown produce coming my way soon I thought it would be fun to find some new recipes for Spring & share them with you. Don't forget to bookmark the websites!
(…continue reading Mary's Blog here!)
---
What is Intuitive Eating?


posted April 23rd, 2019
I believe that it is fair to say we are all beleaguered dieters, whether we are dieting for weight loss or simply for our health. There is a new diet fad every week & studies to prove or disprove whether it works or not. Many of these studies, even when focused on one diet, contradict each other as well. I have discussed, ad nauseaum, the Mediterranean diet. I still feel it is the best way to eat & the easiest to follow. What if we used it as a guide to better eating while using our innate intuition as to what we want to eat & when. What does intuitive eating look like?
Intuitive eating is nothing new. It has been around forever. It is how humans ate as they progressed in this world. That is until the diet craze started which led to our confusion as to what to eat, when to eat & how much to eat. Somehow I missed out on the idea of using my intuition for healthy eating
(…continue reading Mary's Blog here!)
---
Poor Eating Habits are Killing Us.


posted April 16th, 2019
Our eating habits are much more important than we think. They may in fact be killing us. It doesn't matter where you live as this is a global problem. What are we doing wrong?
In this article about a global study the author states that the biggest risk factor responsible for more deaths worldwide is not what you think; smoking for example. It is in fact a poor diet. It isn't that people are largely choosing unhealthy foods, it is the absence of healthy foods in our diets & too much salt. CNN: What we aren't eating is killing us, global study finds, By Sandee LaMotte, CNN, Wed April 3, 2019 This is a must read!
The study compares 15 known dietary risk factors with a diet that has few healthy foods included. What I found interesting is that more than half of the deaths globally, in 2017, were caused by just 3 risk factors; eating too much salt, not enough whole grains & not enough fruit. The greatest risk in the USA was the lack of whole grains in our diets.
This article is about the same study. I included it because of the added information. Make sure you check it out. BBC: The diets cutting one in five lives short every year,By James GallagherHealth and science correspondent, BBC News, 4 April 2019
(…continue reading Mary's Blog here!)
---
Nutrition Nuggets: Sodas & Plates


posted March 26th, 2019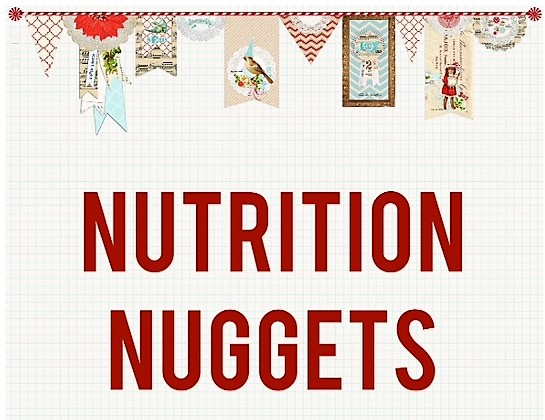 Time for some Nutrition Nuggets that I have been saving; a different look at popular diets, cancer fighting foods, a study on diet beverages & one on sodas. At the end of the post I list some of my favorite healthy beverages.
---
What a great way to look at all the different diets out there! I wish I had thought of it. WebMD: Popular Diets, Plate by Plate Each diet is shown in a slide show with a picture of what your 'plate' would look like. There is an explanation of the diet with a breakdown of the percentage of carbs, fat & protein in the diet. Interesting.
My favorites are still the Mediterranean, DASH & MIND. They are the easiest to follow, they are balanced nutritionally & the easiest to sustain over a lifetime…
(…continue reading Mary's Blog here!)
---
Update: The safest seafood & fish to eat right now.


posted March 19th, 2019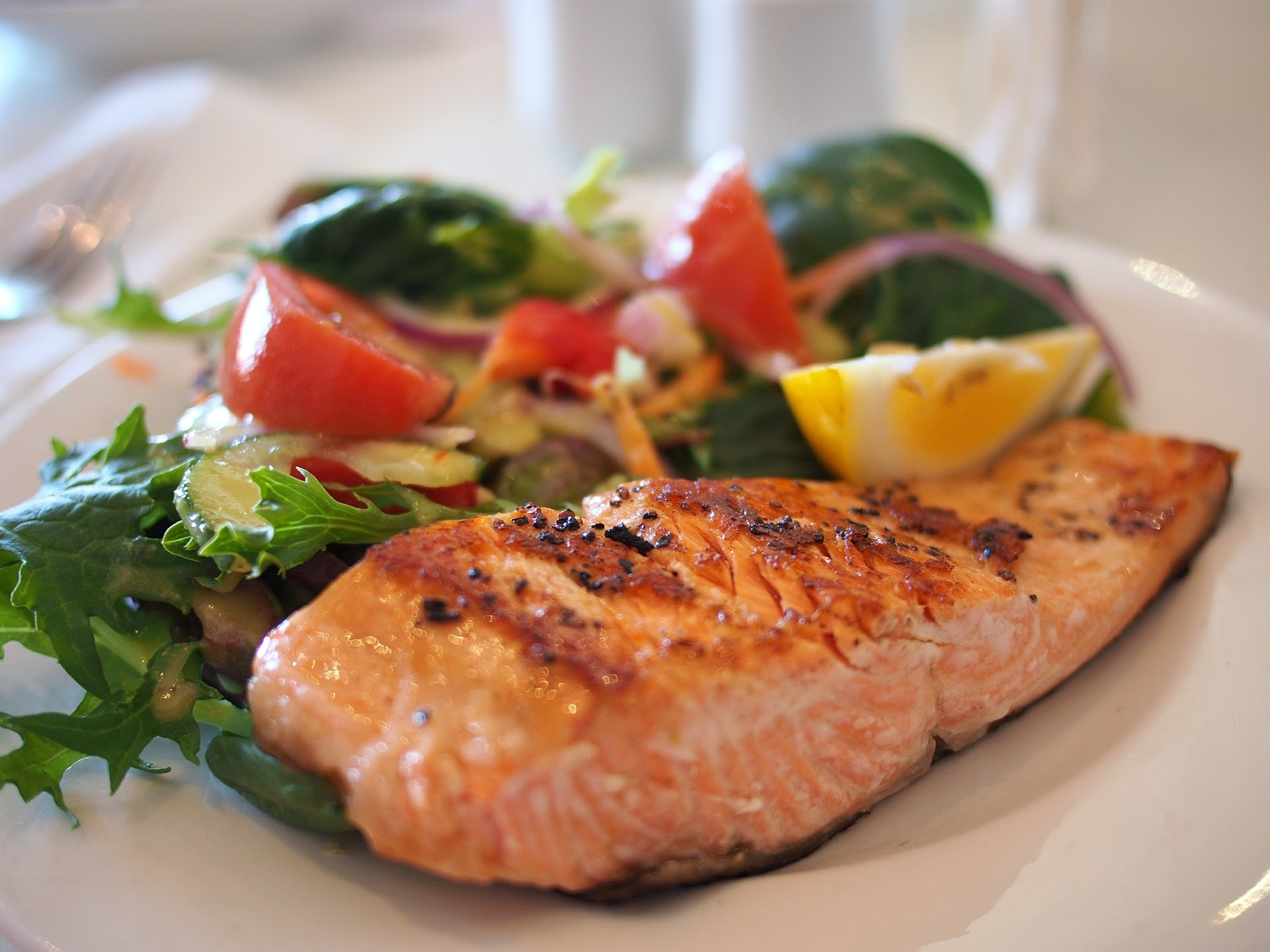 Our oceans are becoming warmer & our water ways are polluted. This affects the environment within the waters & the life that depends on that environment. Because of this & other factors worldwide the seafood & fish that people eat are diminishing in numbers & some are unsafe to consume. This is the reason that I feel frequent updates regarding what seafood & fish are sustainable & which are safe to eat are needed.
What is the difference between seafood & fish? Fish can be from fresh or salt water. Seafood is any fish or shellfish from the sea/salt water used for food. Shellfish all have a shell, like lobster, crabs, shrimp, clams and mussels. This is an important distinction when discussing toxicity & sustainability. It varies by where each species lives & where it is on the food chain; fresh water, salt water or farmed…
(…continue reading Mary's Blog here!)
---
Easy portion control for home & eating out.


posted March 12th, 2019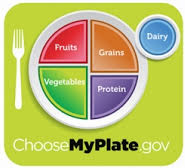 Finding the right eating plan is just part of a healthy diet. You have learned to divide your plate with healthy food choices using My Plate; 1/2 veggies/fruits, 1/4 protein & 1/4 grains. Next you have to look at how much you are actually eating. This isn't just about weight loss, it is about maintaining a healthy weight. If you have been losing weight during treatment you can use these ideas to increase your food intake as well.
I find that portion control is really important for me. I can eat more than I should without realizing it. I have a lot of ways to keep myself on track…
(…continue reading Mary's Blog here!)
---
How to Buy & Store Bulk Foods


posted March 5th, 2019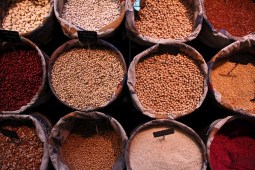 I buy a lot of my staples in bulk. It is cheaper to do so but I am very careful which items I do buy this way. Dried beans, nuts & grains make sense because I use them often. My favorite herbal teas & my English Breakfast tea I buy in bulk for the same reason. I do not buy spices in bulk because they don't have a long shelf life & you don't use very much in a recipe. The same goes for flour.
How do I store these items? I use different types of glass canning jars & I recycle glass jars that are the right sizes to store them in my pantry. I keep rice & flour in the freezer. I learned this from my mother. It keeps it bug free & it lasts longer. The Natural Food store that I frequent allows me to bring in my glass containers to put my bulk items in. They weigh them empty before I shop. I also bring mesh or cotton bags for items like beans & nuts rather than use plastic bags. I can transfer them into my jars when I get home. They are inexpensive & I can wash them each week. I bring them with me for all my veggie & fruit purchases as well. By the way, my store also encourages people to bring in their empty spice jars to refill from the bulk spices…
(…continue reading Mary's Blog here!)
---
New Foodie Websites & Recipes.


posted February 26th, 2019
There are so many new foodie websites on line that I can't keep up. Some are for specific diets or lifestyles & some are for every diet or lifestyle. I found these links to help us to explore some of them. I don't know about you but I Google a recipe by diet &/or by ingredient when I need a quick recipe for dinner. It is so easy! I also have a number of favorite vegan websites that I have either bookmarked or I have subscribed to their newsletters. Let's take a look at some new sites with healthy, innovative recipes.
---
The following websites come from EcoWatch: 8 Detox Salad Recipes to Kick-Start Healthy Eating, Healthline, Feb. 11, 2019. I shared this link last week. The salads are wonderful & so are the websites for each of them. Enjoy!…
(…continue reading Mary's Blog here!)
---
What's new with anti-inflammatory diet plans?


posted February 19th, 2019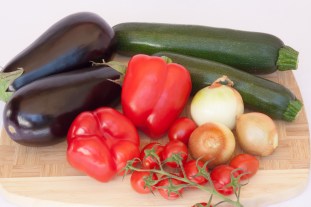 Part of the reason that I became a strict vegan was to reduce the chronic inflammation in my body. I have lupus & anything that contributes to the inflammation can send me into a lupus flare; joint pain & flu like symptoms. I have always read that nightshade plants; potatoes, all peppers, & eggplant are highly inflammatory. Unfortunately they are also some of my favorite foods. I have, over the years, excluded them from my diet & then added them back one at a time in various amounts, raw & cooked, to gauge my reaction to them. As with most foods when I eat them in moderation I have no reaction. If I eat dairy in any form, or amount, it is another story.
The rule in our house is that we are strictly vegan at home & can be vegetarian, which includes dairy, when we go out to eat. We rarely do this anymore because there are so many vegan choices now. Yesterday I went out for lunch with a friend to a brewery that serves 99% meat & fish. Their vegetarian dishes were salad, fries & cheese pizza. I chose a salad with fries. Of course the salad came with a wonderful blue cheese dressing & the fries had Parmesan cheese on them. I woke up this morning with puffy eyes & face, a gunky cough & joint pain. Yep, it works that fast! So today is about eating clean & drinking lots of water to help my kidneys flush out my system. Was it worth it? …
(…continue reading Mary's Blog here!)
---
Detox Diets, Friend or Foe?


posted February 12th, 2019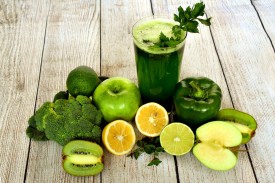 One of the most frequently asked questions that I get at the beginning of each new year is to recommend a detox diet. I don't recommend any because there is no evidence that detox diets actually work by eliminating those 'toxins' from your body. You are probably shaking your head & saying that you sure felt better after using a popular detox diet. You had more energy, your skin cleared up, your bloating went away…
The reason you felt better is because you eliminated added sugars, processed foods & more from your diet, not the diet itself. Your body is set-up to do it's own detox 24/7. Your kidney's & your liver are filtering out those toxins. So the simple answer is…
(…continue reading Mary's Blog here!)
---
Nutrition Nuggets


posted February 5th, 2019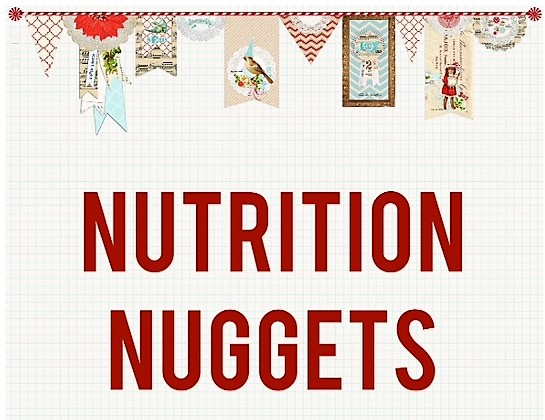 I haven't written a Nutrition Nugget post for quite awhile. I decided that today is a good day to catch up. I subscribe to numerous nutrition newsletters from varied sources, plus I am sent articles by you, my NUTs. This last month saw articles about the "Planetary Health Diet"; Flexiterian diet; Mediterranean diet; Sugar, Alcohol & Caffeine; New Canadian Food Guide; a new cancer project by EWG & of course I have some new, quirky, recipes…
(…continue reading Mary's Blog here!)
---
California Nutrition Assistance Programs


posted January 29th, 2019
My grocery shopping turned into an interesting & informative day that led me to writing this post. It is meant for everyone whether you need financial assistance with your groceries or not. If you know someone who does you can pass on the information.
First of all I met a woman at my local natural foods store. She was holding up a fresh turmeric root & asked me if it was ginger. She needed to make ginger tea for her nausea & pain. We bonded over a fresh, plump ginger root. I had a wonderful time showing her how to make the tea & we talked about what foods were inflammatory & nutrition in general. She was grateful for the information. As I was checking out the cashier said that the woman had told her that the store should hire me as a consultant. After a good laugh I explained about our Nutrition website. The cashier told me that she worked for a local agency that helped people, like my new friend, who couldn't always afford medical care or groceries. She then told me about the website eatFresh.org. …
(…continue reading Mary's Blog here!)
---
A new Superfood! Wait, I know this one…


posted January 21st, 2019
I get several emails a month asking me about a new superfood on the market. The enquirer usually asks me if they should take it as a supplement, if eating it would give them the same results and lastly what do I think about it. Each month you will see a new superfood being touted as a cure all for everything. Some are new to the American market & some are old favorites, like blueberries, making the rounds once more. We would like to believe that eating these superfoods or taking them concentrated in supplement form will make us healthier, reduce the risks of chronic diseases & hopefully cure the diseases that the marketing expert has listed. Most of them are very nutritious & would be a good addition to your diet but not the cure all it is marketed as. Ahh, but there is one exception to that…
(…continue reading Mary's Blog here!)
Your Theme for the New Year & Celebrating Veganuary!


posted January 8th, 2019!!
Have you made your New Years Resolution? I gave up on that a long time ago. I felt like I was setting myself up for failure even though they were lofty goals that I set for myself. Maybe too lofty. I received my newsletter from one of my favorite food blogger's Dawn Jackson Blatner this week. Her idea for the New Year is to set a theme rather than a resolution for the year. FORGET RESOLUTIONS, YOU NEED A WOTY, I love this idea. WOTY = word of the year. Read her article. It makes so much sense. My WOTY is Health. I used this theme for 2018 as well. It was my focus for the year, rather than focusing one goal; diet, exercise & learning to say no. I focused on my health & did things that made me feel healthy & happy.
Once you have decided on your WOTY, incorporate the following into your daily routine.
Smile! Laugh! Even when you don't feel up to it.

Look for the Miracles in nature & in your life. They are there, you just need to look. Embrace them with gratitude.

Be mindful when you eat. Honor all those who brought that food to your table starting with the farmer who grew it. We then begin to appreciate each mouthful.

Exercise. Move your body during the day. It can be as simple as a walk or a stretching exercise. Dance around the living room to your favorite music.

For more inspiration take a look at this list from the

Harvard Medical School's Newsletter: …


(…continue reading Mary's Blog here!)
---
Mary took a break from December 19th through January 7th for the Holidays!
Feel free to browse the archives above for important information and great recipes!
---
Go to:
Current posts.
Reality-Based Nutrition Archive 2018
Reality-Based Nutrition Archive 2020