---
What's New
---
COVID-19 Update #18
COVID-19 Update #18: The Increasing Community Access to Testing (ICATT) program
The CDC has launched a new website: "Increasing Community Access to Testing (ICATT) program provides no-cost testing sites to communities greatly affected by the pandemic. ICATT sites operate as a partnership between the federal government, state and local jurisdictions, and a federal testing contractor." Find a place near you that is a part of this program. Once you find the ICATT site you just call & make an appointment. You will also find information regarding free COVID-19 Home Tests.
---
Hope Made Visible™: Calling All Angels!
Our very own Alessandra Colfi, Ph.D. has a great project in the works through the Hope Made Visible™, International program! All cancer patients are invited to join the fun, along with their friends and family, in making beautiful works of art using various mediums, as well as love and Gratitude.
Learn how to earn your wings!
Watch for updates on this project in the near future!
---
Genomic Oncology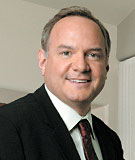 Dr. Mark Adler, Institute Director, heads the Genomic Oncology Diagnostics and Second Opinion Initiative, a new generation-platform for developing treatments tailored to the individual patient. It involves the application of sensitive genomic tests to the determination of a tumor's drug sensitivity and resistance. In addition, a person's hereditary traits and a tumor's genetic signature will be used to determine how best to eliminate a given cancer with a specific therapy or agent.
We have added 5 new articles authored by Dr. Adler to this page.
Read more here!
---
Dr. Brenner's Musings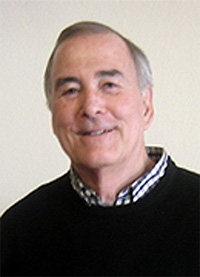 "Be Here Now" … Ram Das
An Ode to Nurses

The latest addition to Dr. Brenner's Blog is up and ready for you! Enjoy this sweet musing about the miracle that is you!
His previous blogs are available on this page as well.
---
Videos and Talks
Comprehensive Cancer Care: Integrative Oncology with Daniel Vicario, MD and Paul J. Mills
Medical oncologist Daniel Vicario, co-founder of the San Diego Cancer Center, talks about his pioneering research in integrating Western medicine with ancient healing techniques as he develops comprehensive treatment plans for his patients. In this conversation with Paul J. Mills of UC San Diego, Dr. Vicario gives examples of treatments that have led to a decrease in symptoms, fewer doctor visits and a higher quality of life for those who are responsive to holistic cancer care.