---
What's New
---
Dr. Brenner's Musings
"Beginner's Mind"
While we mourn the passing of our beloved Dr. Paul Brenner we are still able to enjoy the beautiful and inspiring words he shared with us over the years. 
We happily present this musing, previously imparted to us by Dr. Brenner, on the difference between the mind and the brain, and the unnecessary classification of emotions.
On his personal page is a summary of Dr. Brenner's professional career.
---
Expressive Arts Therapy with Alessandra Colfi, Ph.D.: Wings of Gratitude – 

We had a super fun time playing at ArtWalk, on August 6, 7 & 8th, sharing and creating gratitude feathers for a new pair of Wings of Gratitude with visitors. Many people affected by cancer who came by felt touched and grateful we were there offering a meaningful activity to contribute to while honoring and transforming their experiences into beautiful, uplifting, and empowering wings. 
Read more here!
Watch for updates on this project in the near future!
---
Genomic Oncology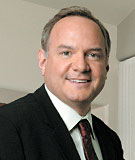 Dr. Mark Adler, Institute Director, heads the Genomic Oncology Diagnostics and Second Opinion Initiative, a new generation-platform for developing treatments tailored to the individual patient. It involves the application of sensitive genomic tests to the determination of a tumor's drug sensitivity and resistance. In addition, a person's hereditary traits and a tumor's genetic signature will be used to determine how best to eliminate a given cancer with a specific therapy or agent.
We have added 5 new articles authored by Dr. Adler to this page.
Read more here!
---
Videos and Talks
Comprehensive Cancer Care: Integrative Oncology with Daniel Vicario, MD and Paul J. Mills
Medical oncologist Daniel Vicario, co-founder of the San Diego Cancer Center, talks about his pioneering research in integrating Western medicine with ancient healing techniques as he develops comprehensive treatment plans for his patients. In this conversation with Paul J. Mills of UC San Diego, Dr. Vicario gives examples of treatments that have led to a decrease in symptoms, fewer doctor visits and a higher quality of life for those who are responsive to holistic cancer care.