---
What's New
---
COVID-19 Update #9
Additional mRNA COVID-19 Vaccines for Moderately to Severely Immunocompromised People.
August 17, 2021
On August 12th, 2021 the FDA decided to make a 3rd dose of the mRNA COVID-19 vaccines, Pfizer and Moderna, available for moderately to severely immunocompromised people. The information below are highlights of the above presentation we felt would be of benefit to you.
The following paragraph is an overview of the FDA authorization…
---
Featured Articles: October
"Can mRNA Vaccine Technology be Used to Treat Cancer?"
The Featured Article for the month of October is an introduction to mRNA and the related advances in medicine, as well as the possibilities they bring to cancer care.
It is a collaborated piece by our own Dr. Vicario and Mary Hollander, RN, linking to several informative articles on the subject.
---
Mary's Reality-Based Nutrition Blog
New WFPB Websites & Recipes!
In the last few weeks several new, to me, WFPB websites have popped up on Facebook or Google. I think you will like them. In addition to the new websites, there will be a section in this post for recipes that I have discovered.
---
Dr. Paul Brenner's Blog
Here, I'm 87 years old, having difficulty walking, in intractable pain in my legs; and, at times, think of chucking it all in! So what can I do? No, not go to a therapist. Right, buy a puppy!
Our Lucky is sheer Joy. He takes my mind off myself, and directs my moments of lost love of self to my new puppy….
See the rest of the Blog here.
---
Recent Videos and Talks
"Introduccion a la Oncologia Integrativa. MACMA y 3 a 5 cáncer de mama", con Daniel Vicario, M.D., ABIHM
On September 17, 2021, Dr. Vicario gave a zoom talk on Integrative Oncology in Spanish to a large group of women with Breast Cancer from Argentina and other Latin American countries.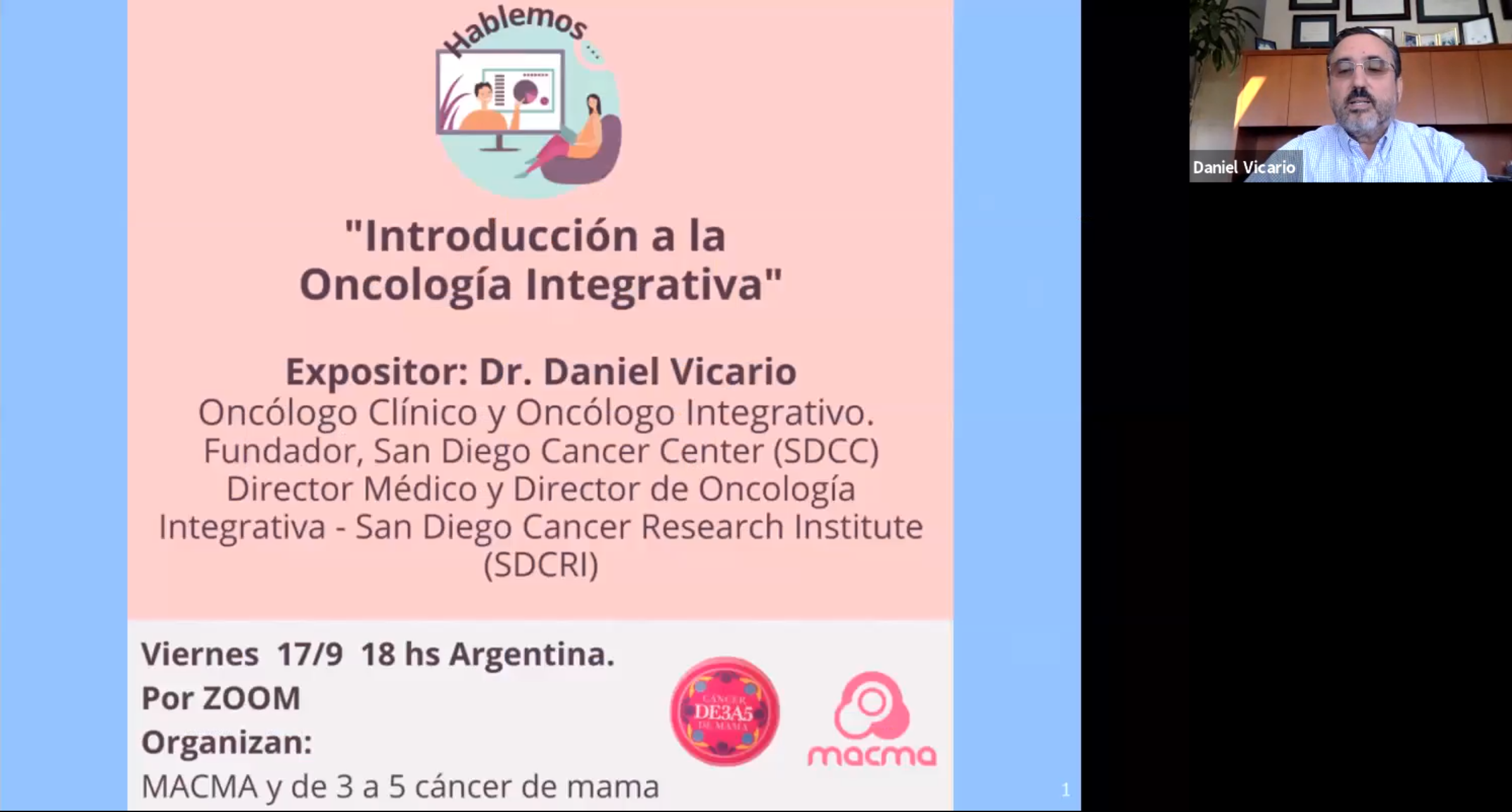 You can see the slides from that talk here: Introducción a la Oncología Integrativa