---
What's New
---
COVID-19 Update #12
New Covid-19 Test to Treat Initiative
April 9th, 2022
SDCRI has put together a new update on COVID-19 information that relates directly to cancer patients!
Our article covers the CDC's "updated recommendations on COVID-19 vaccines for people who are moderately or severely immunocompromised."
---
Featured Articles
Acceptance, The Truest Definition of Love
Dr. Brenner is back with a new message regarding love in the form of acceptance, especially with the state of this current world and the tumult of emotions that follow the news we hear each day.


Read more here!
---
Mary's Reality-Based Nutrition Blog

"Chemo brain is a term used by cancer patients in treatment & by thrivers/survivors to describe memory & plain old thinking problems." Take a look at Mary's post to see what is happening with research & why science is taking a more serious look at this problem.
---
Dr. Brenner's Blog Spot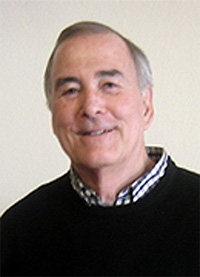 We Are All Miracles

The latest addition to Dr. Brenner's Blog is up and ready for you! Enjoy this sweet musing about the miracle that is you!
His previous blogs are available on this page as well.
---
Videos and Talks
One on One with Dr. Brenner
We have a special treat for all our Paul Brenner fans! Presenting a great collection of video talks from Dr. Brenner on a variety of subjects related to Cancer Care, Epigenetics, Coping, Self-Healing, and more! Watch here, or click the link below to go to our YouTube page and review the whole playlist!

Click here for the YouTube page.