---
What's New
---
COVID-19 Update #9
Additional mRNA COVID-19 Vaccines for Moderately to Severely Immunocompromised People.
August 17, 2021
On August 12th, 2021 the FDA decided to make a 3rd dose of the mRNA COVID-19 vaccines, Pfizer and Moderna, available for moderately to severely immunocompromised people. The information below are highlights of the above presentation we felt would be of benefit to you.
The following paragraph is an overview of the FDA authorization…
---
Featured Articles: September
"Feeling Artsy? Here's How Making Art Helps Your Brain"
by Malaka Gharib, with an introduction by Alessandra Colif, Ph.D.
"Art can help us relax, find joy in playing and exploring, find a mindful focus as an anchor, help express our thoughts, and can help us reflect, generate purpose, and contain new  Ideas and make decisions. The symbolic quality of art-making helps to view experiences and changes as part of life's journey and to create a sense of control over the circumstances that lie ahead."
---
Mary's Reality-Based Nutrition Blog
Cold & Flu Season 2021-2022

Each year at this time I update this post. I honestly thought that this flu season we would be through the worst of the pandemic & would be just dealing with the normal cold & flu that goes around. Instead, we are dealing with the Delta variant that is highly infectious. That just adds to the problem of diagnosing the yearly flu.
When you get the sniffles, sneezing, cough, or have flu-like symptoms, like the rest of us, you wonder if it is Covid-19 or not. This is important. You should not self-diagnose or self-treat…
---
Dr. Paul Brenner's Blog
Now that I'm old (and I am sure that is the correct definition of my present age, 87), I've learned a great deal about aging. But it always boils down to acceptance and permission, since I've lost the ability to walk when I was 80 (after falling off a surfboard in Hawaii on my birthday). I further fractured my already fractured pelvis, as a result of cancer treatments, more than what it had been. I think I forgot to ask permission of the LIFE GODDESS…
See the rest of the Blog here.
---
Recent Videos and Talks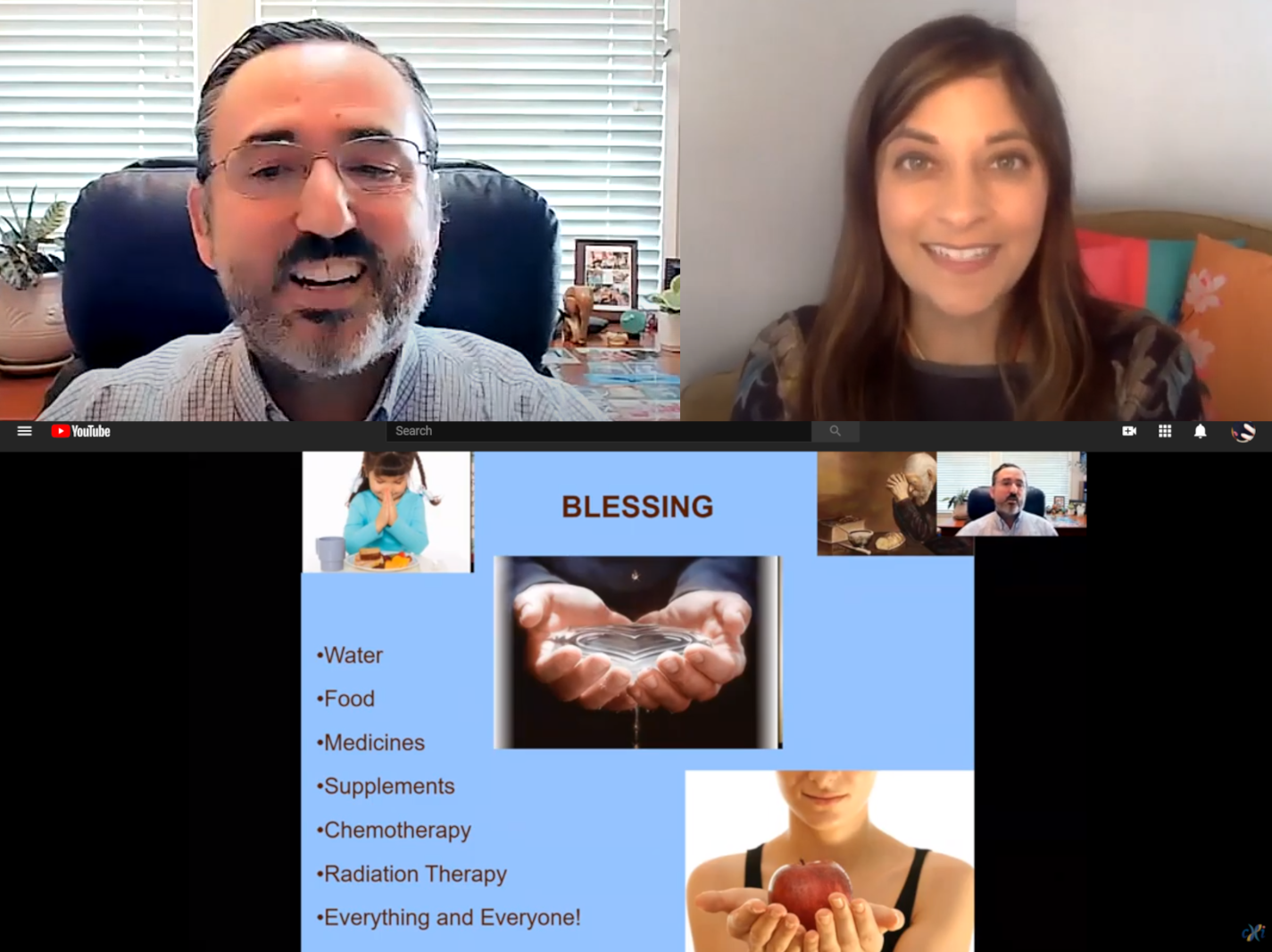 Ask Me Anything with Dr. Dan Vicario, MD
In this YouTube video, you will see a wonderful interview with our own Dr. Daniel Vicario, hosted by the founder of Consciousness and Healing Initiative (CHI), Dr. Shamini Jain, Ph.D..
Click here or on the image to watch this great conversation and presentation.
Click here to view just the Slide Show