---
What's New
---
To Our Dear Reader…
October 16, 2023
Working as a Medical Oncologist for over 30 years, being Medical Director of our cancer center, and specializing in Integrative Oncology for over two decades, I've learned much from my patients and their loved ones. I felt humbled and honored to work with them. Thinking of them today, of our cancer center and the integrative team continues to give me a sense of inspiration, optimism, and gratitude.
Caring for the Whole Person when we are working with cancer patients is essential. We need to care for them and their support team: their family members, loved ones, nurses, doctors, and extended medical care team. Collaborating to treat the Whole Person is vital, not optional. This is what we call Integrative and Integrated Oncology…
Get caught up with the newest letter from our Medical Director, Dr. Daniel Vicario, regarding the current status of the San Diego Cancer Research Institute, the resources and information we have to share, and some good advice for cancer patients and their family members who are looking into Integrative Cancer Care. 
You can also read all of his past letters on this page as well.
---
Dr. Brenner's Musings
"Suffering"
While we mourn the passing of our beloved Dr. Paul Brenner we are still able to enjoy the beautiful and inspiring words he shared with us over the years. 
We happily present this musing, previously imparted to us by Dr. Brenner, about suffering in its many forms and learning to cope with it through insight and connection to those we love.
On his personal page is a summary of Dr. Brenner's professional career.
---
Expressive Arts Therapy with Alessandra Colfi, Ph.D.: Waves of Love, Waves of Care – 

Our new creative collaboration / initiative to engage the worldwide community with the expressive arts, making meaning, and coming together to uplift one another, will be assembled and featured as a photo booth at the CSU Symposium for Palliative Care in February 2024 in SAN DIEGO!
Read more here!
Watch for updates on this project in the near future!
---
Awakening Gratitude, Resilience, and Joy Retreat in Assisi, Italy with Alessandra Colfi, Ph.D., Larry Cammarata, Ph.D., and Linda Cammarata, RYT June 22-28, 2024
Gratitude is a part of a wider outlook on life that involves noticing and appreciating the positive aspects of life. Recognizing and expressing gratitude for specific aspects of one's life can result in improved mental, and even physical health in patients, caregivers, and health care professionals.
Learn and explore within a friendly and supportive small group setting.
Read about this special retreat and sign-up here.
---
Genomic Oncology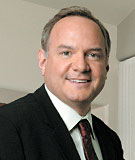 Dr. Mark Adler, Institute Director, heads the Genomic Oncology Diagnostics and Second Opinion Initiative, a new generation-platform for developing treatments tailored to the individual patient. It involves the application of sensitive genomic tests to the determination of a tumor's drug sensitivity and resistance. In addition, a person's hereditary traits and a tumor's genetic signature will be used to determine how best to eliminate a given cancer with a specific therapy or agent.
We have added 5 new articles authored by Dr. Adler to this page.
Read more here!
---
Videos and Talks
Comprehensive Cancer Care: Integrative Oncology with Daniel Vicario, MD and Paul J. Mills
Medical oncologist Daniel Vicario, co-founder of the San Diego Cancer Center, talks about his pioneering research in integrating Western medicine with ancient healing techniques as he develops comprehensive treatment plans for his patients. In this conversation with Paul J. Mills of UC San Diego, Dr. Vicario gives examples of treatments that have led to a decrease in symptoms, fewer doctor visits and a higher quality of life for those who are responsive to holistic cancer care.