---
What's New
---
COVID-19 Update #19
FDA Authorizes Changes to Simplify Use of Bivalent mRNA COVID-19 Vaccines
"Today, the U.S. Food and Drug Administration amended the emergency use authorizations (EUAs) of the Moderna and Pfizer-BioNTech COVID-19 bivalent mRNA vaccines to simplify the vaccination schedule for most individuals. This action includes authorizing the current bivalent vaccines (original and omicron BA.4/BA.5 strains) to be used for all doses administered to individuals 6 months of age and older, including for an additional dose or doses for certain populations. The monovalent Moderna and Pfizer-BioNTech COVID-19 vaccines are no longer authorized for use in the United States."
---
Hope Made Visible™: Wings of Gratitude at CSU Palliative Care Symposium 2023
Patients, Families, Friends, and Practitioners have responded enthusiastically to a creative/expressive group process, whether they were able to join in class or explore and create on their own. Virtual sessions and workshops have been a huge gift during the pandemic, but technology has also been a barrier for some patients, and practitioners have been overwhelmed and overworked.
Read more here!
Watch for updates on this project in the near future!
---
Genomic Oncology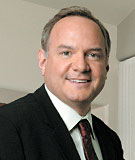 Dr. Mark Adler, Institute Director, heads the Genomic Oncology Diagnostics and Second Opinion Initiative, a new generation-platform for developing treatments tailored to the individual patient. It involves the application of sensitive genomic tests to the determination of a tumor's drug sensitivity and resistance. In addition, a person's hereditary traits and a tumor's genetic signature will be used to determine how best to eliminate a given cancer with a specific therapy or agent.
We have added 5 new articles authored by Dr. Adler to this page.
Read more here!
---
Dr. Brenner's Musings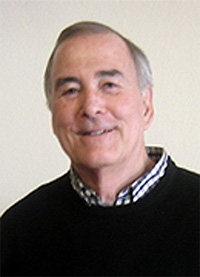 "Be Here Now" … Ram Das
An Ode to Nurses

The latest addition to Dr. Brenner's Blog is up and ready for you! Enjoy this sweet musing about the miracle that is you!
His previous blogs are available on this page as well.
---
Videos and Talks
Comprehensive Cancer Care: Integrative Oncology with Daniel Vicario, MD and Paul J. Mills
Medical oncologist Daniel Vicario, co-founder of the San Diego Cancer Center, talks about his pioneering research in integrating Western medicine with ancient healing techniques as he develops comprehensive treatment plans for his patients. In this conversation with Paul J. Mills of UC San Diego, Dr. Vicario gives examples of treatments that have led to a decrease in symptoms, fewer doctor visits and a higher quality of life for those who are responsive to holistic cancer care.