"Let food by thy medicine." ~ Hippocrates

You can follow Mary on Pinterest!
Updates:
If you haven't already subscribed to receive Mary's blog through email, be sure to sign up now on the right side of her webpage!
Mary's Reality-Based Nutrition has a Facebook page: Check it out here!
Go to the blog archives of previous years.
---
Cold & Flu Season 2021-2022


posted September 20th, 2021
Cold & Flu Season 2021-2022. Each year at this time I update this post. I honestly thought that this flu season we would be through the worst of the pandemic & would be just dealing with the normal cold & flu that goes around. Instead, we are dealing with the Delta variant that is highly infectious. That just adds to the problem of diagnosing the yearly flu.
When you get the sniffles, sneezing, cough, or have flu-like symptoms, like the rest of us, you wonder if it is Covid-19 or not. This is important. You should not self-diagnose or self-treat. You should call your healthcare provider & get tested. If it comes back negative & your doctor diagnosed you with a cold or flu then read on. If it comes back positive then do not use the following natural remedies unless you get it cleared with your healthcare team. We do not know what works or what makes Covid-19, especially the Delta variant worse. Don't take a chance.
A question that I have asked myself & others have asked me is, "Should I get a flu shot this year?" A valid concern. The CDC recommends the following; "Yes. Getting a flu vaccine is an essential part of protecting your health and your family's health this season." If you have further questions this is the page to go to CDC Frequently Asked Influenza (Flu) Questions: 2021-2022 Season. Getting a flu shot also helps your healthcare team to make a faster decision as to whether you have the flu or Covid-19. The CDC & its partner agencies have okayed getting the regular flu shot at the same time you get your Covid-19 vaccine. They just recommend that you get it in different arms. Check with your doctor to see where they recommend you go to safely get your flu shot.
Okay, so now you know that you have a common cold or a mild case of the flu. What can you do at home to get you through this?
Cold & Flu Season 2021-2022
The downside of autumn thru Winter is the cold & flu season. I write about this every year to remind you that there are natural ways to cope with the symptoms.
I recommend these remedies & teas for everyone, not just cancer patients in or out of treatment, but for family, caregivers & friends as well. Oncologists differ in what they ask you NOT to take during your treatment. Please check with them before you start using any of these products.
What can you safely use for cold & flu symptoms before, during & after chemotherapy, radiation or surgery? There are literally thousands of over-the-counter remedies to choose from. Most of them have ingredients that will interact with medications & may have side effects. I will talk about the remedies that are natural, safe & easy to find. I will also note if there are any drug interactions that you should be made aware of.
***Just a note to remind you to speak with your health care team about getting a flu shot. 
Cold & Flu Season 2021-2022: Your immune system.
Let's begin with ways to help stimulate the immune system to fight off colds & flu. This also applies to Covid-19. Here are the obvious ones.
Eat a balanced, whole-food plant-based, healthy diet.
Eliminate added sugar & processed foods. Sugar is a real threat to your immune system.
Alleviate stress with mindfulness programs, meditation, art, massage & other non-drug, complementary therapies.
Exercise: Walks, Yoga, Zumba, etc.
Important note if you have Covid-19…There is a difference of opinion on whether or not Elderberry remedies are safe to take with Covid-19. I will spare you the technical data but I will say that I am on the do not take them side. I prefer to be cautious until this pandemic is over & we know more about what helped & what didn't.
These are the remedies that I use in my house to ward off those colds & flu starting in October.
Vitamin C:  1000 mgm each morning. This is an anti-oxidant & you should check with your health care team if you are taking chemotherapy or in radiation.
Elderberry Syrup: 1 Tablespoon each morning during flu season. Black elderberries are anti-viral & will relieve flu symptoms. They are also protective if taken every morning during the flu season. 

Sambucus Syrup by Nature's Way

 is a good, safe brand to use. 

Gaia Black Elderberry Syrup

 is another good, safe brand.  This is also an anti-oxidant & you should check with your health care team if you are taking chemotherapy or in radiation. ***If you are interested in making your own Elderberry Syrup, as I do, email me & I will share the recipe I use.
Sipping a cup of Elderberry tea twice a day is another good preventative remedy.
Cold & Flu Season 2021-2022: Herbal Teas.
Herbal Teas are wonderful to help with cold & flu symptoms. Taken in tea form, two or three times a day, they will not interact with medications. Here are 2 safe brands of herbal medicinal teas I use & recommend. I have also included a few that you should know about for other problems. Explore the tea aisle of your store or go to the links I have provided to see what other seasonal medicinal teas there are.
These are the teas that I have personal experience with. Traditional Medicinals are organic, herbal teas. Herbal teas should be steeped for  7-10 minutes. Follow the directions on the package.
A new page on this website is called 'Seasonal Wellness Decision Tree'. It sorts the symptoms you are feeling & recommends which tea to try. "Guide yourself to the best herbal blends for you by using our Seasonal Wellness Decision Tree."
Gypsy Cold Care:

 I use this tea when exposed to a cold or when I start with the runny nose & itchy eyes. I drink an 8-ounce cup three times a day for 2 to 3 days. "Elder, yarrow, and peppermint—the foundation of this tea—are a classic European blend of herbs used for centuries. We love the aroma of the pungent, minty steam that rises off this tea. Sip slowly and let your weary body be comforted by its warming properties. Fragrant and soothing, it's one of those teas that just seems to say, "don't worry, everything's going to be all right."

Throat Coat:

 The herbal ingredients in this tea soothe a raw throat. I have also used it for GERD or acid reflux. Works well for both. "Slippery elm or Ulmus rubra (Latin for "red elm," so-called for its lovely reddish bark) is a beautiful, native North American elm tree. It's the inner bark of this tree that is actually called "slippery elm" due to its, yes, slippery, smooth, and slimy-in-a-good-way properties. Combined with licorice and marshmallow root, we think this tea blend is like taking your voice to the spa—because we all need a little comfort sometimes so we can get back to being our best."

Breathe Easy:

 Love this tea! It opens up those bronchial. When my grandsons were babies & had a bad cold where they weren't able to lie down because of respiratory congestion, I gave them a tablespoon or two of prepared tea. Within a few minutes, they were asleep. I also use it for other types of respiratory congestion such as asthma. "One of our original formulas, Breathe Easy tea has been supporting people for nearly four decades. This enduring classic combines the best of Western herbalism with ancient Traditional Chinese wisdom resulting in a unique blend that warms and engages the senses. Eucalyptus, fennel, and licorice are combined with Bi Yan Pian extract, a traditional Chinese formula of 12 different herbs. We love this aromatic and fragrant blend that soothes with its warm and spicy taste."

Echinacea Plus

: Echinacea is a good immune stimulant. This tea & 

Echinacea Plus Elderberry

 are very good.  "Echinacea—or purple coneflower—was used by a number of Native American tribes for hundreds of years before it was introduced into Western herbal traditions in the late 1800s. Today, it is one of the most studied herbs. We love how this pleasant-tasting herbal blend supports a healthy immune system response."
You should also know about other teas that I recommend from this company:
This brand is as good as as Traditional Medicinals. It is a fantastic company & uses Organic herbs. Herbal teas should be steeped for 7-10 minutes. Follow the directions on the package.
Breathe Deep:

 Similar to Breathe Easy. I prefer the herbs used in Breathe Easy, but both work the same. See which one works best for you. "Relax and breathe in the enchanting aroma of a steaming cup of Yogi Breathe Deep tea. This all-organic blend of herbs is purposefully formulated to support respiratory health. Traditionally used to support free-breathing, we include Thyme and soothing, aromatic Eucalyptus. Warming spices Cinnamon, Cardamom, and Ginger, combine with Licorice for a naturally spicy-sweet blend. Enjoy this tea plain or with a little honey, and experience delight with every steaming cup of Breathe Deep tea."

Honey Lemon Throat Comfort

 & 

Throat Comfort

: "The perfect way to help soothe your throat is with a cup of our certified organic Honey Lemon Throat Comfort® tea. This traditional herbal formula, flavored with Honey and Lemon, includes Slippery Elm Bark, prized by Western herbalists for its usefulness in relieving minor throat irritation. Wild Cherry Bark, traditionally used by native North Americans for its soothing effects, lends a naturally sweet cherry flavor. We augment this recipe with Echinacea Root and a burst of Peppermint for cooling refreshment. Enjoy our Honey Lemon Throat Comfort tea as a naturally tasty treat or when you need a gentle and comforting blend to soothe your throat." Both teas are excellent to soothe the throat. Throat Comfort would be the one to use for GERD or gastric reflux. The lemon in the other one may irritate the gastric lining in this case.

Cold Season Tea:

 A good "protective" tea for the cold season. Like Gypsy Cold Care, I use it when I know I have been exposed to a cold or I begin to have the runny nose & itchy eyes. "Cold Season is a soothing all organic herbal tea specifically formulated for use during the cold-weather season. We start with the warming herbs traditionally used in Ayurveda–Ginger, Cardamom, Cinnamon, and Clove–known as healing herbs that can help to support respiratory and bronchial function. The blend is complemented with Peppermint, Eucalyptus, and Basil, herbs traditionally used for their warming and invigorating properties. So when the cold weather season arrives, relax and sip a steaming cup of Cold Season tea to help keep your internal fire blazing."

Echinacea Immune Support:

 Good tea to support immune function. "Health practitioners for centuries have respected the powers of Echinacea. Traditionally used for centuries, our exclusive combination combines three varieties of Echinacea root, an herb that is believed by herbalists to support the immune system. We complement this blend with Elderberry Extract and soothing Organic Mullein Leaf, herbs traditionally used to help support respiratory function. Hints of spice combine with lively Peppermint, Lemongrass, Rose Hip and Sweet Licorice for an intriguingly delicious blend. This blend is sure to become an all-season favorite as well as when your immune system needs support."
Other Yogi teas that I recommend:
Ginger

 for all nausea. You can make your own ginger tea. Steep a 1″ piece of fresh/frozen ginger root in a cup of boiling water for 8-10 minutes depending on how strong you want it.

Bedtime:

 for those sleepless nights!
I have shared this website with you before: Mountain Rose Herbs This link goes to their bulk tea blends & this one to their Organic Herbal Teas I now prefer bulk teas to tea bags. I also like to blend my own teas.
M. Hollander
Cold & Flu Season 2021-2022: Over-the-counter remedies.
Lozenges for colds, coughs & sore throats:
Cough suppressants prevent or stop a cough. An expectorant is a medication that helps bring up the mucus in the lungs.
I saw two interesting questions online about cough drops; How many calories are there in one cough drop? How many cough drops would be an overdose? I don't think calories should be a concern when you are coughing your lungs up & you should not be eating these like candy. Most packages say the "serving size" is one lozenge & should be taken as needed up to 5 lozenges PER DAY.
Sambucus Organic Zinc Lozenges

 by Nature's Way: These lozenges shorten my cold symptoms & reduce the severity. They contain Elderberry, Vitamin C & Zinc. I also use them as a cough suppressant. "Made with unique, full-spectrum black elderberry extract. Each lozenge provides 12.5 mg of Black Elderberry Extract, plus 5 mg of Zinc~should never exceed 10mg~ and 60 mg Vitamin C."

Ricola Original Natural Herb Cough Drop:

 My husband prefers these. They are cough suppressants & work every time he uses them. "Ricola original herb cough drops contain the goodness of mountain herbs. This classic Ricola product has a distinctive cube shape and fine herb flavor. Original Ricola natural herb cough drops are made today just as they were in the 1940s using the highest quality natural herbs cultivated in Swiss alpine areas using natural farming methods without chemical pesticides to ensure optimum taste and effectiveness."  ***Their sugar-free cough drops with green tea & echinacea contain Aspartame. Unless you have a medical reason to use a sugar-free cough drop, I would not use them.
Aromatherapy Essential Oils: for congestion & cough:
Use these in a diffuser or humidifier~ using the manufacturer's instructions~ in the 'sick' room. Do not use it directly on the skin or internally. You can also put a few drops of the essential oil onto a cotton ball & place it on your bedside table or even in your pillowcase.
Eucalyptus essential oil: Congestion & cough. Anti-microbial.
Camphor essential oil: Congestion. Can be combined with eucalyptus for use in diffuser/humidifier. Add equal drops.
Peppermint essential oil: Congestion & headache. Anti-bacterial.
Thyme essential oil: Congestion & cough.
Tea Tree essential oil: Clears sick-room; anti-viral. Congestion & cough.
Oregano essential oil: Proven antibacterial. Fights sinus infections.
Orange essential oil: Stimulates appetite. Add a drop to your placemat or napkin.
Family Favorites
Umcka Cold Care: Umcka Original Drops are made by Nature's Way. One of my daughter's favorite cold care remedies. This product is Homeopathic which means it will not interact with any medications. "Umcka goes beyond symptom relief and actually helps you recover faster – which means you can get back to life faster, too. In fact, studies show that adults with acute bronchial irritations were able to return to work nearly two days earlier with EPs 7630. You can feel confident knowing that the EPs 7630 found within Umcka has been widely studied by various clinical organizations in the treatment of the common cold, bronchial irritations and other upper respiratory concerns." 
Olbas Oil:  Place a drop or two on a cotton ball or a handkerchief. Place it on or under your pillow when napping or before bedtime. It will act as a decongestant. "Olbas Oil originated in Basel, Switzerland over 100 years ago, and continues to be a European and worldwide favorite. The natural essential oils in Olbas are extracted from six medicinal herbs, which have been the basis of healing in cultures around the world for centuries. These oils are carefully blended by Swiss herbalists, making the Olbas formula truly unique. The synergistic combination of these six essential oils provides amazing sensations to your body at multiple levels."
These are also symptoms of Covid-19. Don't wait, call your doctor immediately. If your sore throat or cough is severe, persists for more than 2 days, is accompanied or followed by fever, headache, rash, swelling, nausea, or vomiting, call your health care team. This may be more than a cold or a mild case of the flu.
Cold & Flu Season 2021-2022: Homemade remedies.
There are many homemade remedies to treat the symptoms of a cold or flu. I will share the ones that I use & that I know work. Each year more over-the-counter cold & flu remedies are pulled off the shelf by the FDA due to ingredients that are harmful to both adults & children. Sometimes over-the-counter cold & flu remedies make you feel worse because of the side effects & the cost
If you don't grow your own herbs then you can purchase fresh herbs like sage, thyme & rosemary in the produce section of the market. You can also use dried. Simply buy them in the spice aisle. There are many sage's. The one to use medicinally is the culinary sage. At the end of this post is a list of resources. They are my well-used & loved herbal reference books & websites.
Sore throats can be bacterial or viral infections.
The majority of sore throats are due to viral infections heralding the start of a common cold. Throat inflammation is an immune response to the virus & usually accompanies a runny nose & cough. The following simple remedies will relieve the soreness & calm the inflammation in the throat.
Gargle with warm saltwater. Water should be warm to the touch but not hot.  1 cup of water & 1/4 tsp salt. Swish & spit. This is a great remedy when you have a toothache & can't get an appointment with your dentist right away. It also helps to alleviate swollen gums.
Dr. Low Dog posted this on her Facebook page: 

Sage Gargle

. This is an old family recipe that Dr. Low Dog recommends for a sore throat. It works quickly. "My grandma used to keep a cup of sage gargle by the sink every time one of us kids got strep throat. Little did she know that years later, science would back up her folk remedy as not only being pain-relieving but also as having anti-inflammatory and anti-bacterial properties. 
Next time you feel a sore throat coming on, try this sage throat-gargle DIY recipe"

1 tablespoon fresh sage leaves or 2 teaspoons of dried sage 
1/4 teaspoon salt  
1 cup of water
Bring the water to a boil, add sage, cover & let steep for 10 minutes. Strain, pour into a tea mug, add the salt & stir. Gargle every 1-2 hours, or as needed. Don't swallow, swish & spit."
***Dr. Low Dog notes that this gargle can be used along with antibiotics for strep throat.
Strep throat symptoms By Mayo Clinic Staff In general, signs, and symptoms of strep throat include:
Throat pain
Difficulty swallowing
Red and swollen tonsils, sometimes with white patches or streaks of pus
Tiny red spots on the soft or hard palate — the area at the back of the roof of the mouth
Swollen, tender lymph glands (nodes) in your neck
Fever
Headache
Rash
Stomachache and sometimes vomiting, especially in younger children
Fatigue
Strep throat is bacterial & different from a cold because it never has a stuffy nose & cough. Strep throat is highly contagious so it is important to be treated immediately with a course of antibiotics.  ***Click on the above link & read the entire article for when to see the doctor etc.
Cough. 
This is your body's way of telling you that you have too much mucus, gastric acid, or you have been breathing in smoke. It varies from a small irritating tickle in the back of your throat to a full-blown wet cough. Coughs that accompany colds last about 3 weeks. If they last longer than that or continue to get worse you should consult your health care team.
Honey has been used for coughs forever! Researchers have studied different types of honey & found that all of them work as well as any over-the-counter cough syrup. It is especially effective for children over the age of 12 months to relieve a nighttime cough. Dosage is 1-2 teaspoons before bed. Works for adults too. It is a great soother for throat cancer patients with sores or thrush in the mouth & throat.
Honey should never be given, even a tiny taste, to children under the age of 12 months. Wild honey can be contaminated with bacteria, Clostridium Botulinum, & may cause poisoning in infants and young children. However, this is not a danger for older children and adults.
Thyme Cough Syrup

 by Dr. Low Dog. This is her go-to cough syrup because it works quickly, is safe, tastes great & costs very little to make. Thyme relieves coughs & congestion. "Common garden thyme is one of our most trusted and respected herbs for relieving coughs and congestion. In fact, the German health authorities endorse the use of thyme for treating acute and chronic bronchitis, whooping cough, and upper respiratory infections. The essential oil fraction of the herb makes mucus thinner and easier to cough up while acting as an antiseptic and antibacterial in the lungs. This is my go-to acute cough syrup because it works quickly, tastes great, is very safe, and costs so little to make."

4 tablespoons fresh Thyme or 4 teaspoons dried Thyme ~culinary, common garden thyme~
1 teaspoon lemon juice
1 cup of water
1/4 cup honey, preferably raw & local, or 1/4 cup maple syrup if using it for a child under 12 months of age.
Pour near-boiling water over thyme & steep, covered, for 15 minutes. strain. Add honey & lemon juice. Refrigerate for up to 1 week.
Children 12 months or older: 1-2 teaspoons every 2-3 hours as needed.
Teens & Adults: 1-2 tablespoons every 2-3 hours as needed."
Shortness of breath and/or cough are serious symptoms of Covid-19. Get medical attention immediately.
Congestion. 
This is usually an excessive amount of mucus or secretions in your respiratory tract. It causes difficulty breathing thru the nose or sometimes even the mouth. If the congestion becomes worse & you have difficulty breathing then it indicates that it has moved lower into the lungs. You should seek medical attention right away.
Warm water with lemon & honey helps loosen congestion and prevents dehydration.
My recipe; for colds & upper respiratory congestion. I don't know where the original recipe came from, but I have tweaked it enough over the years to call it mine. It works well. It is too spicy for children under 10. I used to say over the age of 4 but I have reconsidered that advice based on experience 🙂

1 cup of water
1/4 cup unfiltered apple cider vinegar~I use Bragg's~
Juice of 1 fresh lime
Honey to taste
1 tablespoon grated fresh ginger root
1/4 teaspoon Cayenne powder ~ don't useless, even if you don't like cayenne~
Bring the water to a boil & then add the rest of the ingredients. Let sit overnight before using. Can be refrigerated for up to 1 week. I prefer to use it warm. Take 1-2 tablespoons as needed. For children over the age of 10, 1 teaspoon as needed. It is quite spicy!
Fire Cider. There are many versions of fire cider. This is an immune enhancer, can be used for digestive problems, sinus infection & congestion! I use this version by 

Rosemary Gladstar on YouTube.

3-4 Tablespoons fresh horseradish root grated I tried using horseradish powder when I couldn't find the root; did not work!
1 medium onion chopped
4-5 cloves of garlic coarsely chopped
3-4 tablespoons freshly grated ginger-root
Honey to taste 
1/4 teaspoon cayenne powder
unfiltered apple cider vinegar ~I use Bragg's~
Combine the onion, garlic, ginger & horseradish in a wide-mouthed glass quart jar. Add enough warmed vinegar to cover them. Place it in a warm spot & let it sit for 3-4 weeks. Strain, & add the honey & cayenne. It should taste lively, hot, pungent & sweet.
Take 1-2 teaspoons at the first sign of a cold & repeat every 3-4 hours until symptoms subside. 
Cold Remedies.
Fire Cider ~above~ & Honey-Onion Syrup are to fight off a cold. Either of them can be used at the first sign of a cold or if you are already suffering from one.
Honey-Onion Syrup for Colds.

 Rosemary Gladstar shared this old-fashioned recipe for sore throats & colds on YouTube.

2-4 large onions sliced into thin half-moons & place in a deep pan. Just barely cover the onion slices with honey.
Warm on the stove over a very low heat until the onions are soft & somewhat mushy & the honey tastes strongly of onion.
You can add chopped garlic if you want for an even stronger syrup: stronger medicinally & tasting!
At the first sign of a cold take 1/2 to 1 teaspoon every hour or two until you feel better. If you already have a cold then take 1 teaspoon 3-4 times a day to speed your recovery.

Chicken Soup: Studies of homemade chicken soup to cure or limit a cold have shown that it acts as an anti-inflammatory & speeds up the movement of mucus through the nose. This can relieve congestion & prevent dehydration. A Homemade remedy is the best, but if you buy an organic canned soup then check the list of ingredients.

Super Soups: Vegetarian Times

"Nearly every culture turns to soup to heal, nourish, and soothe. Whether you're battling a bad cold or the stomach flu, the food that can always comfort and nourish is soup. "Soups are warm and easy to take," says Andrew Weil, MD, director of the University of Arizona's Integrative Medicine Program. "They're an excellent way to get nutrients, and they provide good associations for people." Research confirms the health-giving properties of these home remedies and their active ingredients. Try these healing soup recipes from all over the world to ward off illness or just warm up a chilly weeknight supper."
From The Comfort of My Bowl: 

Vegan Healing Soup for Cold & Flu Season

 "A bowl of this vegan healing soup makes the perfect comfort food for colds and flu. It's full of wholesome ingredients to warm you up during wintertime. "
Fever. 
If you have a fever of 101 or higher & it lasts more than 3 days you should consult your health team. A fever means a healthy immune system. It is telling your body to raise the heat to defend itself. You don't need to treat the fever. You need to treat whatever is causing the fever. In support of the body during the time you have the fever do the following.
Hydrate. Dehydration is common with a fever. Drink water, juice, & healthy broths. Avoid alcohol, coffee and caffeinated drinks. Chamomile & or Lemon Balm tea are calming & hydrating.
Rest. Rest & sleep do wonders for your body when you are ill.
Nourishment. Healthy broths & soups ~see chicken soup above~
Cool down. Wear light clothes. Cool down by taking a tepid, not cold, bath can help as long as you wrap up in a towel after the bath to avoid being too chilled.
If you have any questions or you have a family remedy you would like to share, email me! I would love to collect some old family herbal remedies. Until next time…Mary 🙂
Resources:  Take time to look at the Plants Archives by Traditional Medicinal.
---
Nutrition Nuggets


posted September 13th, 2021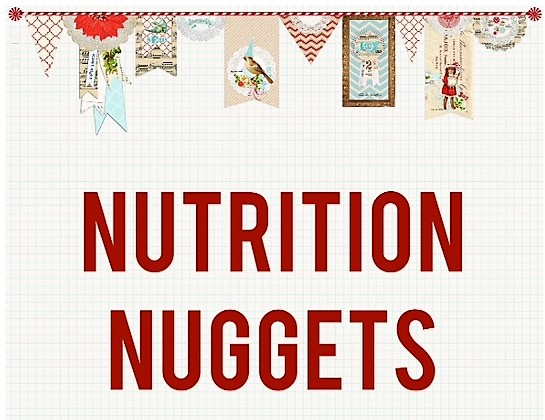 Time for another Nutrition Nuggets post. I have collected articles that I thought would be of interest to you. The first subject concerns a new study about the Keto diet, the next is what we think we know about Cholesterol. I have included an article about how many steps we need to take in a day & information about your gut buddies. Last is a good article & a video about the importance of B vitamins for vegans.
Nutrition Nuggets: Keto diet.
The interest in the safety of the Keto diet reminds me of the same interest in the Atkins diet. They both severely restrict all carbohydrates throwing the body into ketosis. Atkins does not have a cap on protein intake; keto is 20% of your calories. Another difference which is significant, is that Atkins reintroduces carbs in the next phases of the diet. Keto remains very low in all carbs.
When the body is kept in ketosis the ketones increase causing headaches, dizziness, nausea, fatigue & mental 'fuzziness'. Long term ketosis can cause vitamin & mineral deficiencies, kidney stones & even heart disease. If you are on the keto diet you should take a look at the study below. Short term use of the diet is okay but long term is a problem.
This new study is a meta-analysis. The researchers reviewed 100 studies on the keto diet. They wanted to see what the long term effects might be. ForksOverKnives: New Study Links Keto Diet to Severe Long-Term Health Risks, By Megan Edwards As stated in the article, the keto diet was developed in the 1920's to help to control severe seizures in children. It has been proven to be successful for them. BUT…they are under medical supervision while on this diet.
Nutrition Nuggets: Cholesterol
Doctors differ in how high, high cholesterol is. They are looking at the number called 'total cholesterol'. This number is the combination of HDL (high density lipids) & LDL (low density lipids). Basically high cholesterol means that you have too many lipids, LDL, circulating in your blood stream. Lipid means fat & the type of fat matters. LDL measures the bad fat & HDL measures the good fat. When you look at your lab results you want to see 3 things; low LDL, high HDL & low triglycerides. These numbers are way more important than total cholesterol.
Can you decrease your cholesterol by diet alone? Is it just the foods we eat that affect our numbers? Did you know that your body manufactures its own cholesterol regardless of what you eat? Lets take a look at some facts & myths about cholesterol.
CDC: Cholesterol Myths & Facts" Fact: Some types of cholesterol are essential for good health. Your body needs cholesterol to perform important jobs, such as making hormones and building cells." The CDC has a great article explaining HDL & LDH, what they are & what affects their numbers. The myths they cover are:
I feel it when my cholesterol is high.
Foods high in cholesterol will make my numbers go up.
I can't change my numbers.
I don't need Statins!
ForksOverKnives: 3 Common Cholesterol Myths, Busted!, By Michelle McMacken, MD, Nov 26, 2018. This article talks about 3 myths:
We need to eat cholesterol.
The cholesterol we eat does not matter!
Raising your 'good cholesterol", HDL, protects you from cardiovascular disease.
Tips to control your cholesterol.
Eat a balanced diet low in animal products & processed foods.
Maintain a healthy weight.
Increase your daily fiber intake.
Get regular exercise; see the next section on daily steps.
Omit/limit alcohol.
NO smoking.
Slide Show
This is an interesting slide show: WebMD: Foods That Are Surprisingly Bad for Your Cholesterol, Medically Reviewed by Sabrina Felson, MD on May 26, 2020 COFFEE!!! Oh no! I love my French Press!
Nutrition Nuggets: Daily steps.
Just like the how much water we need to drink daily, how many steps we need daily for our health is unclear. Should we walk 10,000 steps per day to stay healthy? That is a lot of walking! New research suggests that it doesn't need to be that high. Whew, maybe I can attain the new goal.
Science Alert: Study Suggests a New Number of Daily Steps For Health Benefits, And It's Not 10,000, Peter Dockrill, 6 September 2021
Nutrition Nuggets: Gut Buddies.
I added these two articles because of the pandemic. There have been a few small studies done suggesting that a healthy gut increases our immunity & will give us a better outcome if we contract COVID-19. The studies are too small yet to include here. We do know that healthy gut buddies affect our brain health as well as our immune response. How do we keep those gut buddies healthy & happy? Read on…
PCRM: Optimize Gut Health With a Plant Based Diet, 7 easy tips. If you aren't interested in going 100% plant-based you can get benefits from omitting your intake of animal products. Even a 10% reduction has shown benefits.
What do those gut buddies do all day? "They help digest food, make key nutrients, fight harmful organisms, protect our gut lining, train our immune systems, turn genes on and off, regulate gut hormones, and possibly even affect mood and cravings. Gut bacterial changes are closely linked to autoimmunity, inflammation, body weight, diabetes, cancer, and heart disease." : Why Feeding Your Gut Bacteria Might Be the Secret to Better Health, By Michelle McMacken, MD, Jun 14, 2018 Busy little guys!
Nutrition Nuggets: Vegan diet & B vitamins.
This is an important article not only for vegans but for everyone. B vitamins are essential for optimal health. "The B vitamins are a collection of eight, water-soluble vitamins essential for a range of important functions in the body. They help release energy from food and are essential for our immune and nervous systems. They are not stored in the body, so we need to eat foods that contain them. Why are they so important and which foods contain them? How much do you need?" Food & Living Vegan: The essential B vitamin sources for vegans, Author: Dr. Justine Butler, 8th March 2019
This video of Dr. McDougall explaining about B12 & being on the McDougall diet applies to all vegan & WFPB diets. How much do we need & where do we get B12? Dr. John McDougall Medical Message: Vitamin B12, April 8, 2011 We take a sublingual (under the tongue) B-12 supplement once a week. I also use a lot of Braggs Nutritional Yeast when cooking our meals. It is fortified with B-12. We could probably get by just using the yeast but better safe than sorry!
---
Artificial Sweeteners & Weight Gain


posted September 6th, 2021

Artificial Sweeteners continue to be in the news. I have written in a past post, Artificial Sweeteners APRIL 19, 2021, concerning their safety. This time I am going to share some recent information on artificial sweeteners & weight gain. Most of them are calorie-free & a few have only one calorie per serving. Why would they cause weight gain?
Artificial Sweeteners & Weight Gain: The 'food reward pathway.'
The brain has many pathways. The reward pathway, in simple terms, is involved in behavior & memory. When you eat foods that you enjoy the brain remembers this heightened pleasure feeling and each repeated action forms an addictive type of behavior. When we eat a sweet chocolate dessert, for example, the brain signals the pathway by releasing the hormone dopamine. This in turn causes a 'cascade effect'. The food reward pathway can override your hunger signal. When you see, smell, or taste the chocolate dessert again dopamine says' 'Eat that! You love that food. I know your full or not hungry but let's have more!' So you overeat leading to weight gain. EnM: Dopaminergic Control of the Feeding Circuit by Ja-Hyun Baik, April 6, 2021.
An interesting part of this is that some research suggests that only foods that have energy (calories), trigger the food reward pathway. Once the pathway is triggered it must go the full circle to the end which says 'Okay you are satisfied & don't need more of this food.' This means that non-caloric sweeteners may not trigger the end response. Your body is not satisfied & wants more of that sugar which in turn leads to cravings & overeating. Pub Med, Randomized study: Functional magnetic resonance imaging of human hypothalamic responses to sweet taste and calories, Paul A M Smeets 1, Cees de Graaf, Annette Stafleu, Matthias J P van Osch, Jeroen van der Grond
This older study is my favorite as it covers all aspects of overeating & the food reward pathway. It is long but worth reading if you have an interest in this. Journals; American Psychological Society: Food reward, hyperphagia, and obesity, By Hans-Rudolf Berthoud, Natalie R. Lenard, and Andrew C. Shin, June 1, 2011
Artificial Sweeteners & Weight Gain
The following articles explain the phenomenon even further.
Dr. Michael Gregger: One of my favorite sources about diet.
Dr. Gregger discusses the obesity epidemic. He answers the question, 'does drinking more diet soda lead to obesity, or does obesity lead to drinking more diet soda?' You might be surprised. ForksOverKnives: Not Sweet Nothings: Why Splenda and Stevia Can Make You Gain Weight, By Michael Greger, MD, Dec 13, 2019
Endocrine News: This article is about obesity & artificial sweeteners.
In this article, there is a discussion about clinical trials in weight loss strategies. I found this quote regarding one such trial to be the real reason people gain weight with artificial sweeteners. This response is from John C. Peters, Ph.D., professor, chief of strategy and innovation, University of Colorado Anschutz Health and Wellness Center, Aurora.
"However, such studies may not reflect all of the ways that consumers actually use the sweeteners and cannot account for counterproductive behaviors that may be prompted by consumer beliefs or expectations about the product, for example, giving themselves permission to eat the hot fudge sundae because they had a diet soda," Peters says. "Most people actually add these to their diet. They don't substitute them for regular sugar beverages." The article goes on to look at several studies. Endocrine News: Sweet & Lowdown: Artificial Sweeteners & Weight Gain, By Eric Seaborg, January 2017
Artificial Sweeteners & Weight Gain: My personal conclusions.
After reading the studies showing how the food reward pathway works & how artificial sweeteners contribute to weight gain in this cycle; I still think there is one important way to look at this problem. How are artificial sweeteners being used.
I believe that we make 'deals' with ourselves. I didn't drink that sugary coke, I had the diet one. So, that extra burger, fries, or candy bar won't hurt. Does this sound familiar? We didn't get the feeling of satisfaction that real coke gives us so we are looking elsewhere for it.
I know that if I don't eat that cookie that is calling me from the cupboard then I eat other things that don't give me that comfort I was craving. Now I have eaten way more calories than that cookie would have provided. I am not a psychologist but it seems to me if we take a look at this 'deal making' I think we can break that pattern.
One way, of course, is to eat the cookie or drink the coke in the first place. A healthier approach would be to have healthier versions of the cookie & the drink on hand for our snack attacks. I keep homemade whole food plant-based desserts in the freezer for those times. I also have an array of herbal teas & smoothie ingredients handy for drinks.
Another way to help with our sweet craving is to cut down on the sugars we use in recipes & snacks. If we do that then our 'sweet tooth' changes. I cut the sweetener in a recipe in half the first time, replace it with a healthier version the next time. Finally, my favorite recipe has 1/4 the amount of sugar & it has been replaced by banana, applesauce or date paste.
Eat darker chocolate. Our favorite is 95%. It took a while to get there but now when I eat chocolate less than 90% it is too sweet. By the way, you can buy the best dark chocolate chips for those healthy snacks too!
I can hear some people saying 'I need to sweeten my tea or my coffee', what do I do? Take a look at the next section.
Artificial Sweeteners & Weight Gain: Are there healthy sweeteners?
Yes there are. Take a look at my Blog post: Healthy Natural Sweeteners? April 9, 2021, I had to change my ideas of 'healthy sweeteners' after researching this post. My go-to now are either dates, date paste or maple syrup. I drink my coffee & tea black, always have done. For those of you who don't & don't want to change that, then try out different natural sweeteners until one click! If none do then sweeten your coffee/tea with what you normally use but cut down on the amount.
Artificial sweeteners make me think pink for some reason. After looking over the information I have given you I hope that you will take a look at how you are using artificial sweeteners. Do you control them or do they control you? Until next time…
Mary
---
Spinach & Ginger


posted August 30th, 2021

Rather odd combination for a post title 🙂 I chose spinach & ginger because I was making dinner & I was questioning the amount of spinach to use; that is always a conundrum. Fresh ginger was the next ingredient & mine was frozen. What to do!
Spinach & Ginger: Spinach.
Every cook is confronted with the spinach problem; how much fresh spinach equals a bag of frozen spinach? It is amazing how 5 cups of spinach turns into 1 tablespoon when cooked 🙂 Okay, I am exaggerating but it is 91% water! Why even bother eating it? This is why…
Spinach: Nutrition facts
1 Bunch of raw spinach (340 grams)
| | |
| --- | --- |
| Calories | 78 |
| Protein | 9.72 grams |
| Fat | 1.33 grams |
| Carbohydrates | 12.3 grams |
| Fiber | 7.48 grams |
| Calcium | 337 mg |
| Iron | 9.21 mg |
| Vitamin C | 95.5 mg |
USDA FoodData Center
Spinach: Cooking with…
Thank goodness for Google. Gourmet Sleuth popped up: Spinach So now I know. When a recipe asks for a 10 ounce bag of frozen spinach, I need 6 cups of fresh leaves. This site has a lot of helpful information about cooking spinach.
My husband grows many different varieties of green leafy veggies in our garden. In the above article, they mention a few that can be substituted for spinach in a recipe. My favorites from our garden are any kind of Swiss Chard or Kale. Another favorite of mine is Lamb's Quarters. I have even used Arugula. Each one adds another dimension of flavor to the dish. Adding any of these to a soup or stir-fry makes the dish extra special.
Spinach: Recipes
Center for Nutrition Studies: 

Spinach Recipes

 There is an extensive list of recipes. All of them sound wonderful.
Plant-Based Cooking: 

Spinach Recipes

 The 

Spinach Artichoke

 dip has always been a favorite of mine. I have used it over baked potatoes & as the stuffing for Spanakopita!
VegByte: 

31 Vegan Spinach Recipes to Unleash Your Inner Popeye,

 Updated: September 8, 2019, By Marco Anthony Take a look at her 

Quiche

 recipe. Omit the oil & put down parchment paper in the pie pan. I love that she uses tortillas for the crust. I must try this one.
ForksOverKnives: 

Spinach Recipes

 Some of these are really inventive! For instance tortilla rollups & the pancakes. Yum!
Spinach & Ginger: Fresh Ginger Root.
We love the taste of fresh ginger root. I don't use it every day so the ginger root becomes old & 'fibrous' & not useable. Sometimes it is difficult to find fresh roots. What we normally see in our markets is a drier version. We have an Asian Market in town & they sell big, plump, fresh Ginger roots. You can tell the difference by the roundness or size of the root & by the skin. The fresher it is the thinner the skin.
Ginger Root: Nutrition Facts
0.25 cups of 1″ slices of fresh ginger root (24 grams)
| | |
| --- | --- |
| Calories | 19.2 |
| Carbohydrates | 4.27 grams |
| Fiber | 0.48 grams |
| Protein | 0.437 grams |
| Fat | 0.18 grams |
| Sugar | 0.408 grams |
| Calcium | 3.84 mg |
| Iron | 0.144 mg |
| Potassium | 99.6 mg |
USDA Food Data Center
Ginger Root: Cooking with…
When a recipe calls for fresh ginger it is usually minced, sliced, or grated. This is how I handle it. I buy a large amount of the freshest ginger root I can find. First I peel it. The easiest way to do this is to cut off 'fingers' of the root & using the side of a spoon you scrape off the skin. I find the spoon is much easier to use than a peeler. After it is all peeled I cut it up into slices & put it in a canning jar & freeze it. I also freeze, in another jar, large chunks of the peeled root.
For minced, chopped, or sliced roots, I take the slices from the freezer to use. They can be chopped up while frozen or you can run hot water over them for a few seconds first. If the recipe calls for grated ginger then take out a few chunks as needed. Much easier to grate frozen ginger than fresh.
ForksOverKnives: Ingredient IQ: Ginger Root, By Mary Margaret Chappell, Feb 7, 2019
Ginger Root: Recipes
The Simple Veganista: 

Ginger Recipes

 Lots of wonderful recipes that use fresh ginger.
A Couple Cooks: 

Ginger Lime Hummus

. I am a huge hummus fan. I must try this!
Cookie+Kate: 

Fresh Ginger Tea

 Another reason to have frozen ginger root on hand. Easy to make fresh ginger tea anytime of the day!
---
Focus on Health not Weight Loss


posted August 23rd, 2021

Every day there is a story on the international, national & local news about a new diet or pill to lose weight. All across social media, you will find weight loss to be the topic of discussion. It is insidious. I was happy to read recently that three famous women who recently lost weight said that they are focusing on their health rather than weight loss. Focusing on their health led to a very slow & steady loss of weight that is now sustainable.
What has surprised me the most are some of the posts in the Whole Food Plant-Based Facebook Groups I belong to. People were focused on how to lose weight with this 'diet', not on the diet's health benefits. This troubled me because the WFPB way of eating is all about being healthier. Yes, you do lose weight which will improve some of your chronic diseases, but focusing on just the weight loss kind of misses the point.
Focus on Health, not Weight Loss: Why it is a losing battle 🙂
When focusing on how much weight we think we need to lose we usually set a time limit; in 2 weeks, by the wedding or other event. Setting a time limit sets you up for disappointment & the feeling of failure. You may lose weight for that special event but have you learned anything? Are you able to not only maintain the weight loss but adhere to the same diet forever? How many times have you quit a weight loss diet because you hate it after a few weeks? I know I have quit many a fad weight loss diet over the years & no I didn't learn anything & I hated every one of them!
Focus on Health not Weight Loss: Focusing on your health.
Focusing on your health means that you take a look at the chronic problems that you have & decide to do something about them. Bring down your cholesterol, get off those blood pressure pills, take control of the diagnosis of Type 2 Diabetes, reduce your risk of heart disease, and so on. Simple changes in lifestyle can help you to become a healthier you. Weight loss will follow if it is needed.
Thin does not always mean healthy.
This article from Sharp Health News talks about how we perceive our bodies & how society judges people by their body size. Ursula Ridens, who is a registered dietitian at Sharp Health Care's Outpatient Nutrition Counseling Program, gives some tips on ways to make healthy changes when focusing on your health.
Build body trust. Here she talks about trusting your body's signs of hunger. This will lead to eating the amount your body needs. Take a look at this one as she has a link to mindful eating that is very helpful.
Slow down. I liked this one. We need to slow down & take a look at why we are hungry at that moment. Bored? Angry? Sad? Emotional eating is never a good idea.
Choose foods that enhance body function. This tip talks about the quality of the foods you are eating, not the quantity. WFPB eating is all about that!
Move your body in ways that feel good. This is a great idea. Look at your exercises. Are they going to be sustainable & are they to improve your health?
Read the article, it is not long & speaks to anyone that thinks they are 'too fat'. Sharp: Focus on Health not Weight, April 3, 2018. "It's easy in our society to pass judgment on others based on body size. The common belief is that having a thin body equates to health, and a higher body weight means one is less healthy. Many of us know people who have proved this belief wrong and, now, research shows that weight is not a good predictor of health."
Weight Stigma
I am including this article from the British Colombia Medical Journal because it is meant for health care providers, mainly physicians. It is interesting to note how physicians need to be educated on how to talk to patients whom are overweight. Our physicians in the USA need the same education. SHIFTING THE FOCUS TO HEALTH, NOT WEIGHT: FIRST, DO NO HARM Issue: BCMJ, vol. 54 , No. 3 , April 2012 , Pages 144 COHPBy: Kathleen Cadenhead, MDMargo Sweeny, MD,Barbara Leslie, RD,Helen Yeung, MHSc, RD,Margaret Yandel, RD, "It is important for physicians to examine their own personal attitudes, beliefs, and assumptions regarding weight and assure that they do not inadvertently promote weight stigma. We need to recognize the natural diversity of body weight and avoid promoting the stereotype that it is necessary to be thin in order to be healthy." Again being thin doesn't always mean healthy.
Focus on Health not Weight Loss: How?
Choosing an eating plan that focuses on your health is the first step. I think we can all agree that a plant-forward diet is the best way to begin. Plant-forward simply means to concentrate on adding more vegetables, fruits & grains to your present eating plan. Limiting or omitting processed foods, sugar, added oil & salt. What you want is a heart-healthy lifestyle.
This is a very good article from the Cleveland Clinic: Weight Loss: 5 Tips for Finding the Diet That's Right for You. December 7th, 2018. "Follow these do's and don'ts for long-term success. You're hitting the reset button, and you're pumped. When you start that new diet, – you will lose weight — and, this time, the weight loss will stick! But if you're not exactly sure which diet to commit to, these pointers from our dietitians should help." Make sure to follow the link to 'you will lose weight' for more practical tips.
A saner look.
After trying to lose weight on the 'Cabbage Soup diet' this author wrote; "Which brings me to this: The way many of us think about weight loss is totally counterproductive. Here are some tips on approaching weight loss in a different way — a saner way — that might help you achieve and maintain a healthier lifestyle while being a little kinder to yourself." NPR: A Saner Mindset For Weight Loss, November 26, 2019, Maria Godoy
---
Whole Grains & Your Health


posted August 2nd, 2021
One of my favorite websites is the Oldways Whole Grains Council. In their recent Newsletter there were two articles that I found interesting. They are both about whole grains & your health.
Whole Grains & Your Health: Recommended daily amounts.
Grains are divided into 2 categories; whole grains & refined grains. Whole grains include the whole grain kernel; the bran, germ, and endosperm. Refined grains have the bran & germ removed during processing. I have 2 blog posts that go deeper into the differences. Whole Grains, December 14, 2020 & Whole Grains, May 8, 2018. Whole food plant-based food plans recommend you only eat whole grains…
(…continue reading Mary's Blog here!)
---
August Nutrition Nuggets


posted July 26th, 2021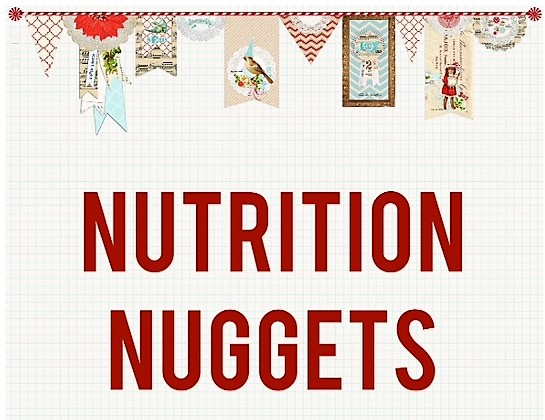 Welcome to my August Nutrition Nuggets. This month I am going to look at three topics; health issues with dairy, red meat & cancer, and how what we consider healthy habits can actually cause health problems.
Nutrition Nuggets: Dairy & your health.
This article gets your attention in the first paragraph. The author starts by stating that the average American consumes 600 pounds of dairy products per year! That comes out to 1.6 pounds a day. Wow.
The next fact that stood out was that humans added dairy to their diets about 7,500 years ago. Humans have been around for over 200,000 years; so dairy is a newcomer to our diets…
(…continue reading Mary's Blog here!)
---
Do I Have to be 100% WFPB?


posted July 19th, 2021

Do I have to be 100% WFPB, whole-food plant-based, to get all the health benefits? What if I am 95%? What if I am 100% at home & eat out a lot? Valid questions! The article I am going to be sharing with you answers them all. I have also included a section on making your own WFPB meals when traveling. It will appeal to those of you who want to stick to your eating plan. For those of you who don't want to go into a restaurant yet 🙂 & to those of you on a budget.
100% WFPB?
When I am talking to people about the WFPB-no added SOS (salt, oil & sugar) way of eating their first question is; "do you have to be 100% compliant 100% of the time?" That is actually a very important question & one that this article answers. Being 100% compliant 100% of the time gives you the maximum health benefits. What if I schedule an evening eating out at my favorite vegan restaurant & I know that salt, sugar & oil will probably be added while it is being prepared. Is it going to ruin my eating plan & cost me some health benefits? Dr. Thomas Campbell speaks to this. He describes the cost/benefit way of looking at it…
(…continue reading Mary's Blog here!)
---
The Marvelous Chickpea


posted July 12th, 2021

I can't imagine not having the 'marvelous chickpea' as a staple in my pantry 🙂 All joking aside, chickpeas are the most versatile legume that I have come across. Not only are they wonderful in a wide range of recipes; from appetizers to desserts, they are also a good source of nutrients.
The Marvelous Chickpea: History.
The chickpea has many names throughout the world. You probably know it as a garbanzo bean. The bean comes from a pod that houses only one or two beans. It is an annual plant, (Cicer arietinum), from the pea family. It has been found at archeological sites going back as far as 9,000-10,000 years, making it one of the earliest cultivated legumes. In the Mediterranean, Middle East, India, Africa, Central & South America it is an important food source.
The most common color that we see is beige. They do come in green, black & red according to my research. I haven't noticed them on the shelf but will sure keep an eye out for them. You could order them from a specialty store or you could order them online. I looked on Amazon & found beige, green, black & red garbanzo beans. I may have to try them all!
(…continue reading Mary's Blog here!)
---
Plant-based Calcium Sources


posted June 28th, 2021

"Milk does the body good?" Third on the list of questions I get is where do I get my calcium from? This one is simple to answer. There are many plant-based calcium sources. All of which are more bio-available to the body than in dietary supplement form and healthier than the traditional dairy sources.
Plant-based Calcium: Calcium's function in the body.
Basically, calcium has 4 functions in the body.
Construct & strengthen your bones & teeth. 99% of your calcium is stored here.
Aids in the relaxation of muscles after they contract. This includes the blood vessels & the heart's contraction & relaxation.
It is a key component in the clotting mechanism.
Calcium helps to regulate your heart rhythm.
Here are two good resources if you want a more in-depth view of calcium's roles in the body…
(…continue reading Mary's Blog here!)
---
Nutrition Nuggets


posted June 21st, 2021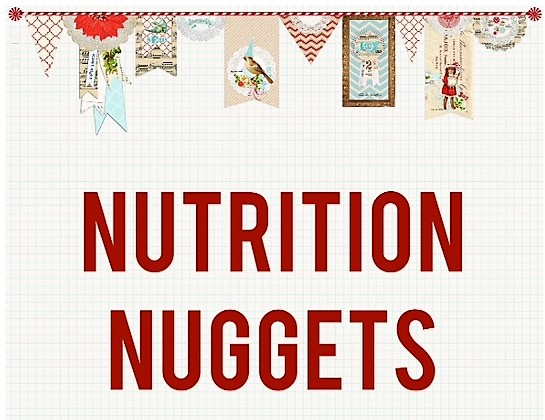 It has been a while since I have posted my Nutrition Nuggets. For those of you who are new to my Blog, I collect interesting articles & studies that I want to share with you. When I have several I post them as Nutrition Nuggets 🙂 This week the subjects are; the difference between a vegan & plant-based diet, a plant-based medicine cabinet, a vegan protein guide & U.S. statistics on alcohol-related deaths & women. I also added my favorite recipes of mine at the end.
Nutrition Nuggets: Vegan vs. plant-based diets…
Nutrition Nuggets: Plant-based 'medicine cabinet…
Nutrition Nuggets: Alcohol-related deaths…
Nutrition Nuggets: All about protein…
Nutrition Nuggets: New recipes…
…continue reading each section in Mary's Blog here!
---
Plant-Based Milks


posted June 14th, 2021
Plant-based milks have become a mainstream product. Not too long ago you would have had to go to a 'health food' store to find a 'nut milk'. You wouldn't have had many choices; Soy Milk or Almond Milk. Today, most markets have an entire side of an aisle devoted to the many plant-based milk choices available. They are now called plant-based due to the influx of grain based milks; oat, & rice for example. I belong to several WFPB Facebook groups & I have noticed that when most people ask about switching it is because they need it for their coffee 🙂 It appear to be all about taste & texture.
Plant-Based Milks: Why the move away from dairy milks?
The dairy industry is being negatively affected by this change in consumer tastes. Why the move away from dairy? I am not going to debate cows milk vs plant-based milk. I will save that topic for another time. The following are the probable reasons for the consumers interest in switching from dairy to plant-based milks…
(…continue reading Mary's Blog here!)
---
Iron & Protein


posted June 7th, 2021

Iron & protein. Two common problems when in treatment for cancer are anemia & inadequate protein intake. This information is important for those of you in treatment & for those of you who want to maintain a healthy immune system before & after treatment. I will answer the following questions. How much iron do I need each day? What is iron deficiency anemia? How do you get enough iron & protein into your diet healthfully & where can it be found in foods?
Iron & Protein: RDA.
The RDA, recommended dietary allowance, from the National Institute of Health's Iron Fact Sheet for Health Professionals. Important to note that the RDA listed below is the minimum that your body needs to remain healthy…
(…continue reading Mary's Blog here!)
---
Spring Cleaning Safely


posted June 1st, 2021

This is an update of a post I did a few years ago. I was encouraged to do that post by the many emails I received asking if Spring cleaning can be done safely. The leading questions were; do cleaning supplies have to be harmful & can I make my own? The answers are yes, you can either buy safe products, they are easy to find, or make your own. Making your own is relatively easy to do with natural ingredients that you already have on hand.
Spring Cleaning Safely: Purchasing safe products
If you prefer to buy your cleaning products but want them without all the toxic ingredients then EWG is the website for you. It has always been my go-to for information regarding toxic ingredients in anything I use or consume. Their new Healthy Home Guide site has links to all their guides to help you with choosing safe products for your environment…
(…continue reading Mary's Blog here!)
---
WFPB When Traveling


posted May 24th, 2021

June is the beginning of travel in a 'normal' year. With the new CDC guidance for fully vaccinated people, I suspect that a lot of people will be on the road this summer. Cabin fever abounds! Before you pack check this website for information on local, domestic & international travel regulations. Remember that these new guidelines are for fully vaccinated people only; you are 2 weeks out from your 2nd shot of Pfizer or Moderna Vaccine or you are 2 weeks out from the one dose J&J Janseen Vaccine. Interim Public Health Recommendations for Fully Vaccinated People, Updated May 13, 2021. If you haven't been vaccinated yet I encourage you to do so. It is available for anyone 12 years old & up.
You are now ready to travel. What to eat when you are WFPB? …
(…continue reading Mary's Blog here!)
---
Gluten-Free Baking


posted May 17th, 2021

I enjoy baking for people & although we are not gluten-free we have friends that are. Is there a trick to gluten-free baking? Yes, there is and it begins with the flour. There seems to be more types of flour available in the baking aisle these days. It is difficult to sort through them to see what you actually need. Some are gluten-free, some are from legumes, others from grains. It is all so confusing. I asked my husband to buy millet for me, meaning the grain, but he thought I meant millet flour. Didn't even know that it existed. Trying to use it, I substituted the flour in my vegan biscuit recipe for it; disaster! Lets take a look at the types of flour available.
***Just a reminder that I am not paid for the products that I link to.
Types of Flour: To bleach or not…
(…continue reading Mary's Blog here!)
---
Understanding Healthy Fats


posted May 10th, 2021

Understanding Healthy Fats. It is difficult enough to decide what is healthy to eat. We not only have pesticide lobbyists, beef industry lobbyists, dairy lobbyists & sugar lobbyists to name just a few; we also have diet gurus telling us what we should or should not eat. One subject that is always controversial is which dietary fats & oils are healthiest for us. One week it is okay to eat bacon or coconut oil & the next week it isn't. The best way to wade through all the controversy is to be informed. I have put together definitions of types of dietary fats & oils plus a list of the most common ones that are used to help you navigate through the misinformation out there. Rather than worrying about how much fat we eat, we want quality.
Understanding Healthy Fats: Why do we need fat in our diet…
(…continue reading Mary's Blog here!)
---
Building a Healthy Immune System.


posted May 3rd, 2021

How can you help your body be prepared for the flu & any other opportunistic diseases that come along? By building a healthy immune system with diet & exercise. For those of you with a compromised immune system this is important. Going back to basics is the key to keeping your immune system strong and at the same time reduce the risk factors for chronic diseases including cancer.
Building a Healthy Immune system: Here is what you need to start with.
The list is pretty simple:
No smoking.
Restrict/omit alcohol intake.
Get 8 hours of uninterrupted sleep when possible.
Exercise/walk 30 minutes a day. Does not need to be at one go. 3 ten minute walks during the day will give you the same benefits. Get up & move as much as you are able to.
A balanced, whole food-plant based diet. Start by making small changes each month by adding more whole grains, legumes, vegetables & fruits to your meals.


(…continue reading Mary's Blog here!)
---
WFPB Recipes


posted April 26th, 2021
This week I will share with you a few new WFPB recipes that I have discovered. These are now on my 'do again' list. I am the kind of cook who rarely follows the recipe exactly. Usually, it is because I don't have the ingredient or I don't like the ingredient that is listed. My favorite type of recipe is one that is versatile. Meaning different vegetables can be added & I can increase or decrease it, without affecting the flavor.
WFPB Recipes: Converting an old favorite
Converting a favorite to a WFPB recipe is not difficult. I have written about this in other posts. Tips to convert a favorite recipe & Baking & Cooking Ingredient Substitutes. Refer to them if you are wondering how to substitute an ingredient with a healthier one. The following recipe was one of our very favorites to have on hand for guests or to freeze for when we wanted a dessert.
WFBP Recipe: Dessert…
(…continue reading Mary's Blog here!)
---
Mary's Reality Based Nutrition


posted April 19th, 2021

Last week I wrote about Healthy Natural Sweeteners? & which one was the healthiest for you. In this post, I will look at the most common types of artificial sweeteners plus 2 plant-based alternative sweeteners. If you have read my earlier posts you know that I am very distrustful of them. It isn't that I believe that they are toxic or carcinogenic, it is because of the body's response to them.
How the body controls blood sugar levels
Normally, blood sugar/glucose levels increase after you eat. When blood sugar goes up the pancreas releases insulin. The glucose is either turned into energy to use at that time or it stores it lowering the blood sugar level to normal. When your blood sugar is too low, the insulin decreases & stored glucose is released bringing your blood sugar back up to normal.
The same process occurs with these artificial sweeteners. Insulin is released mistaking the artificial sweetener for glucose. This causes…
(…continue reading Mary's Blog here!)
---
Healthy Natural Sweeteners?


posted April 12th, 2021

There have always been two sides to the sweetener debate. Some researchers claim that all artificial sweeteners are not toxic or bad for your health. Others say that they cause everything from fibromyalgia to cancer. Then there is an ongoing debate as to whether or not there are actually healthy natural sweeteners. Is cane sugar better than honey? Am I better off using maple syrup in my tea? Today I am going to look at healthy natural sweeteners.
The newest Nutrition Facts label on products has listed the entry "added sugars." This addition does make it somewhat easier for the consumer. Sugar is found in most processed food in one form or another. Even if you check the ingredient list you may not see it. Why? Because there are at least 61 names for sugar. UCSF: Sugar Science: 61 Names for Sugar. Scroll down the page & look at the right side. This makes it all the more confusing. Let's look at this from a WFPB point of view…
(…continue reading Mary's Blog here!)
---
A Mixed Dietary Family


posted April 5th, 2021

There are several WFPB pages that I belong to on Facebook. One of the problems most often posted is about being the only one in the family following a WFPB eating plan. The helpful & commiserating comments usually number close to 1,000. How do you manage a mixed dietary family?
Growing up in a household where my mother catered to everyone's tastes made a lasting impression. I don't know how she managed it; I wouldn't eat meat, my grandfather was a roast, potatoes & creamed peas man, my father only liked spicy foods heavy on the pasta & cheese & my younger brother would only eat hot dogs for a long time! When I started my own family everyone ate what was on the table. I am very fortunate. When I met my husband…
(…continue reading Mary's Blog here!)
---
WFPB Nutrition in the News.


posted March 29th, 2021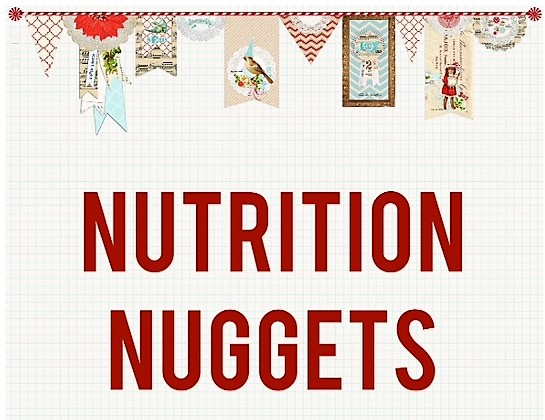 It has been a while since I did a news update. Since WFPB Nutrition has been in the news several times in the last few weeks I thought it was time to remedy that.
WFPB Nutrition in the News: A culinary medicine program for patients & doctors.
This news story is a sight for sore eyes 🙂 Center for Nutrition Studies: Cooking Up Health Program Changes Lifestyles for Doctors & Patients, By Melinda Ring, MD, March 19, 2021 "Our culinary medicine program, Cooking Up Health (CUH)—an elective offered by the Osher Center for Integrative Medicine at Northwestern University—educates medical students on diet, lifestyle, and nutrition; how they relate to disease; and how they can play a powerful role in medical practice."
The program was built around 2 challenges…
(…continue reading Mary's Blog here!)
---
Whole Food Plant-Based Thickeners.


posted March 22nd, 2021
The Whole Food Plant-Based, WFPB, Facebook Groups I belong to always have interesting posts. This past week I noticed one about WFPB thickeners used in cooking. There are so many & it has never been clear to me which one to use when. Hence this post.
…
Whole Food Plant-Based Thickeners: How to use them.
Are you looking for a creamier feel to your favorite gravy, soup, salad dressing, a sauce you like or maybe in one of your deserts? Learning which thickener to use when also depends on the flavor a thickener imparts into the dish you are making. I don't like using flour of any kind to thicken my gravy or soups. It leaves a 'raw' lingering taste to me & I don't like the texture. I chose these because they are vegan, plant-based & easy to find in your local store….
(…continue reading Mary's Blog here!)
---
Healthy NUTS!


posted March 8th, 2021

Healthy Nuts! My pantry has canisters full of raw nuts that I use for snacks, baking & for my homemade nut butters. Walnuts are the ones that I use the most for baking & cashews are wonderful because they add a creamy texture to sauces. The one I use the most for nut butter is not really a nut but a legume; raw peanuts. My dog Mona & I are addicted to my homemade peanut butter; just raw peanuts, nothing else added. As soon as I bring out my food processer Mona is sitting right next to me looking very hopeful 🙂
Healthy NUTS!: Are they a healthy snack?
Yes, they are a healthy snack. I have noticed that in most of the articles about how healthy they are as a snack they include the phrase 'along with a heart-healthy diet.' In other words, if you are eating the typical SAD diet then nuts would add more fat & calories making your diet even worse. Especially if the nuts you are eating are salted & oil roasted &/or have added sugars. Always choose…
(…continue reading Mary's Blog here!)
---
Miso is more than a soup!


posted March 1st, 2021

I am in love with Miso! No kidding, it is my favorite ingredient next to Nutritional Yeast. I was introduced to Miso soup by my daughter many years ago when I visited her in Japan. I wasn't too keen on it at that time. But now it is an important part of my cooking. Miso is more than a soup!
Miso is more than a soup!: What is it?
Simply put, Miso is made by mixing cooked soybeans with a starter culture. First Koji Mold (Aspergillus) is added to a steamed grain such as rice, barley or soybeans. This starter culture is called Koji. The Koji is then mixed with salt & water. This mixture is then fermented for several…
(…continue reading Mary's Blog here!)
---
Nutrition & Hair Health


posted February 22rd, 2021

We all want that luxurious head of hair no matter what age we are. Did you realize that nutrition plays a large role in hair health? Nutrition isn't the only factor that determines hair growth & loss; hormones play an equally important part. I will touch on this briefly & I will cover what you can do nutritionally to keep your hair healthy.
Nutrition & Hair Health: Hair growth
It is important to know how your hair grows to understand how to care for it nutritionally. Here is my simple explanation of the life of a hair 🙂 …
(…continue reading Mary's Blog here!)
---
Mastering Healthy Eating on a Budget, by Chef Jessica


posted February 15th, 2021

This weeks is a reprint of an article that my friend Chef Jessica Leibovich wrote & I posted on July 13, 2019. I decided to 'recycle' it because it seems that every time we go grocery shopping our bill is higher. Are you noticing the same thing?
If you are like me you have a list of staples that you buy each week or month. Those are easy to track. I doubt it is due to the extra ingredients I purchased for that special recipe or a new food item that we decided we needed to try. Neither of us are impulse buyers so it isn't that either. I think the prices are higher due to the pandemic.
Let's see what we can do to keep that food bill at least stable if not less…
(…continue reading Mary's Blog here!)
---
Aquafaba


posted February 8th, 2021
Aquafaba is very popular with vegans. Do you know what it is & where to find it? It is actually the thick liquid that you cooked your beans in or the thick liquid in the can of beans that you purchased. Most recipes tell you to rinse the beans to use in a particular dish. Vegans save the liquid.
Aquafaba: Its History.
Credit is given to French musician, Joël Roessel for discovering a use for the liquid aquafaba. In 2015, an American vegan food aficionado, Goose Wholt, who was searching for an egg white replacement, decided to try the bean water Roessel had been researching. He named it Aquafaba; Latin from aqua=water + faba=bean. After posting his results on Facebook it caught on quickly with other vegan chefs & vegans in general…
(…continue reading Mary's Blog here!)
---
WFPB Diet & Caffeine


posted February 1st, 2020
WFPB diet & caffeine. There are conflicting ideas on whether caffeine should be included on a WFPB diet or not. From what I have read it is really dependent on two things; how much caffeine you drink a day & health problems which are exacerbated by caffeine.
What are the health benefits, the health risks & does caffeine belong in a WFPB lifestyle. My disclaimer is that I love the smell & taste of coffee & I love sitting down to a cup of black tea. Coffee makes up one of my favorite food groups, besides dark chocolate. That said lets look at caffeine.
WFPB Diet & Caffeine: What is it?
Caffeine is a central nervous system stimulant. It is naturally present in more than 60 plants, for example in coffee beans, tea leaves, yerba maté, cola nuts, and cocoa pods. Caffeine is the most commonly used 'drug' in the world…
(…continue reading Mary's Blog here!)
---
Nooch!


posted January 26th, 2020

Nooch! I bet that got your attention. Nooch is a nickname for Nutritional Yeast. Nooch has a long history of use with vegetarians & in particular with vegans. According to one article that I read it gained stardom in the vegan diet after publication of The Farm Vegetarian Cookbook in 1975. It has an entire chapter about Nutritional Yeast & recipes for its use. Nooch has been a staple in my pantry for decades.
Nooch!: What is it?
There are different types of yeast which are not interchangeable. Bakers yeast, brewers yeast & nutritional yeast are the ones that you have heard about the most. Each of these have specific uses. Nutritional yeast is the only one that you can eat sprinkled on foods or use in recipes for that vegan cheezy taste. Brewer's yeast is specifically used for brewing beer, & other drinks. Baker's yeast is for baking only.
(…continue reading Mary's Blog here!)
---
Salt, Sugar & Fat.


posted January 18th, 2021

My intention for this post was to write about why we should be concerned about the amount of salt, sugar & fat in our diets. After researching the subject I decided that all the information we needed was in one article. Before I introduce this article let me explain why I chose it.
Salt, Sugar & Fat: Comprehensive article
Salt, sugar & oils/fats have been vilified for years. Sometimes with good reason but in reality without knowledge of how they are used by our bodies. We see in the news or on social media that ALL sugar is 'bad', salt causes heart disease & fats play a role in obesity & other chronic diseases. Is this true? Do we need to purge our diets of the 3 in question? Dr. Campbell clears this up based on scientific research.
(…continue reading Mary's Blog here!)
---
2020-2025 USDA Dietary Guidelines


posted January 11th, 2020

The 2020-2025 USDA Dietary Guidelines; I am impressed with some of it. You would think scientific based information would be taken into consideration when drawing up dietary guidelines. Not the case with past Dietary Guidelines & not the case this year. What did they get right? What did they get wrong? Let's see…
2020-2025 USDA Dietary Guidelines: Main points from the Executive Summary.
To read the entire Executive Summary click on the link. The guidelines cover every age group or as the USDA puts it: …
(…continue reading Mary's Blog here!)
---
Fun Recipes for 2021


posted January 4th, 2021

Happy New Year! My resolution is the same each year; a healthy & happy new year. That is a resolution that is non-threatening & attainable. It is especially important for 2021. It does not mean we can't try some fun recipes for 2021 that are easy & healthy!
For this post I decided to share some fun recipes that I have tried. As you should know by now, I love to cook & bake new things. I am always on the lookout for something WFPB & different. This first recipe definitely fits that description.
Fun Recipes for 2021: Favorites
Plant Powered Wellness: Plant-Based Bacon Bits. These are so easy to make! They are also addictive. I think it is that combination of the sweet, smoky salty taste. The ingredients are simple; …
(…continue reading Mary's Blog here!)
---
Go to the posts of previous years:
Reality-Based Nutrition Archive 2020
Reality-Based Nutrition Archive 2019
Reality-Based Nutrition Archive 2018