Genomic Oncology
Dr. Adler is a medical oncologist, and molecular biologist now focused on genomic, and other molecular, targeted approaches to diagnosis and therapy of cancer. His primary focus, at present, is early detection of cancer. Investigation is focused on telltale diagnostic information found in DNA and proteins circulating freely in blood. His scientific background includes a fellowship in immuno-oncology at Wistar Institute (Univ of Penn) followed by a fellowship in clinical oncology. He then received a Physician Scientist Award from NIH, providing five additional years of basic research into genes underlying cancer.
 Mark Adler, M.D.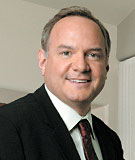 Dr's Adler and Vicario co-founded the San Diego Cancer Center, for which he served as CEO for nearly two decades. Prior to its acquisition by UCSD in 2011–an unprecedented step for Univ. of California Regents–, SDCC developed a national reputation for clinical excellence and prominence for quality of patient care. At the core of patient care was Dr. Vicario's pioneering program in Integrative Medicine. Among the first of its kind, the program itself was integrated directly into the cancer center and therapy. The center also carried out many clinical trials, as it now does,  through extending the reach of UCSD's NCI cancer center.
Publications include studies on molecular mechanisms of disease; novel clinical use of chemotherapy for a rare leukemia; immuno-oncology, including clinical use of monoclonal antibodies and CAR-T cells; and early cancer detection with novel genomic and proteomic technology.
For nearly 20 years Dr. Adler was a Director on the Board of WebMD (and predecessors). WebMD became an iconic source of medical information and its health network included physician portals such as Medscape, eMedicine, and consumer site, Rx List. He served as Director on Boards of related companies, Care Insite (CARI; Nasdaq) and Medical Manager (MMGR; Nasdaq) focusing, respectively, on delivering point-of-service patient information, and management software for physician offices. He recently joined the Board of a publicly traded corporation utilizing informatics–the process of finding rules (or algorithms) from massive amounts of data.
Dr. Adler has served as director of genomic oncology at SDCRI since it was co-founded with Dr. Vicario in 1995.
He received his MD from the University of Pennsylvania, followed by fellowships in immuno-oncology at Wistar, and clinical oncology at UCSD.
He was inducted into Phi Beta Kappa and received B.A., summa cum laude, from Yale University
Articles by Mark J. Adler, M.D. et. al.
New Drugs for Malignancy:  Therapeutic Antibodies Against Cancer
Modern Approach To Cancer: The Search for More Effective, Less Toxic Drugs: Use of Individual Molecular Profiles To Guide Treatment
Communications Medicine:  Early-stage multi-cancer detection using an extracellular vesicle protein-based blood test
Medscape: CAR T Cells: A Look Under the Hood and Down the Road
Asco Abstract: Longitudinal Tracking of Necrotic Cell-Free DNA in Patients with Oncological Diseases
Videos
WebMD: What To Expect From Genomic Testing  There are several videos on this page explaining genomic testing, the reason it is being used & why you should consider it.