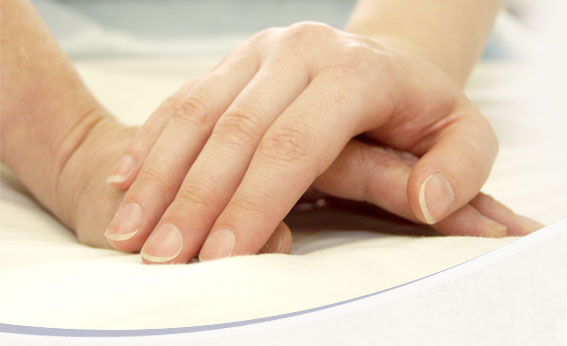 About Teri Polley-Michea
Teri Polley-Michea MA, R.N., CMT, HHP
Teri has had a private practice providing massage therapy for the past 21 years in the North San Diego area. She offers professional services at her office, on site for businesses, and in the home for clients who are unable to travel due to illness or unusual circumstances.
Teri started her healing career over 38 years ago as a Registered Nurse. 23 years ago she became dually licensed as a massage therapist. She is certified as a Holistic Health Practitioner in San Diego County and is a Licensed Massage Therapist. She graduated with her Masters degree in Somatic Studies in December 2001 from the International Professional School of Bodywork and Humanities College.
Teri received a grant in 2002 from the Complementary Medicine Committee at University of California Medical School at San Diego to research using massage therapy as an adjunct in the care of the patient with cancer to promote relaxation, decrease physical and psychological pain, and to improve overall sense of well-being. Since working with cancer patients on this project Teri developed and teaches a class titled "Massage for People with Cancer" to massage therapist and health care providers. She also teaches, "Touch, Caring and Cancer" to patients and caregivers. Teri received her second grant for a community service program at SDCRI providing massage to caregivers of cancer patients in 2004 from the American Massage Therapy Association Foundation.
Teri is a member of the UC San Diego Holistic Nurses Committee, she completed Level III in Healing Touch, which is energy based healing modality taught by the American Holistic Nurses Association, and is a Level II Reiki Practitioner.